Campsite review: Goosenecks State Park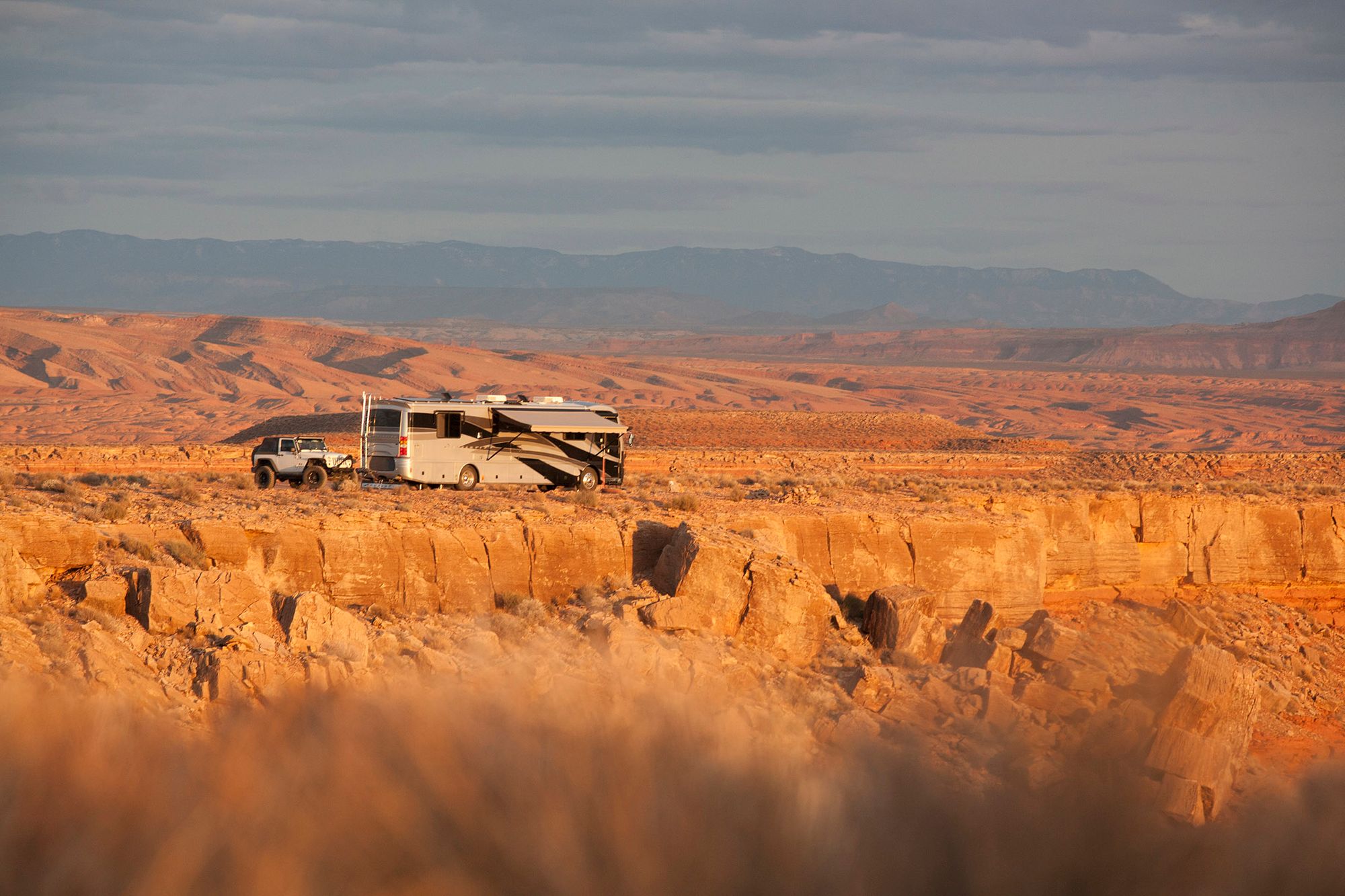 Goosenecks State Park is $10/night dry camping with amazing scenery. The last few miles of the road there are narrow and winding, but it's paved all the way to the park. Inside the park, there is a more maintained day use area, and to the left camping along a road that is essentially just worn down rocky hilltop. Some of the rocks you'll have to drive over rise an inch or two up from the ground, but going slow our 38-foot motorhome dealt with them just fine.
The views were amazing.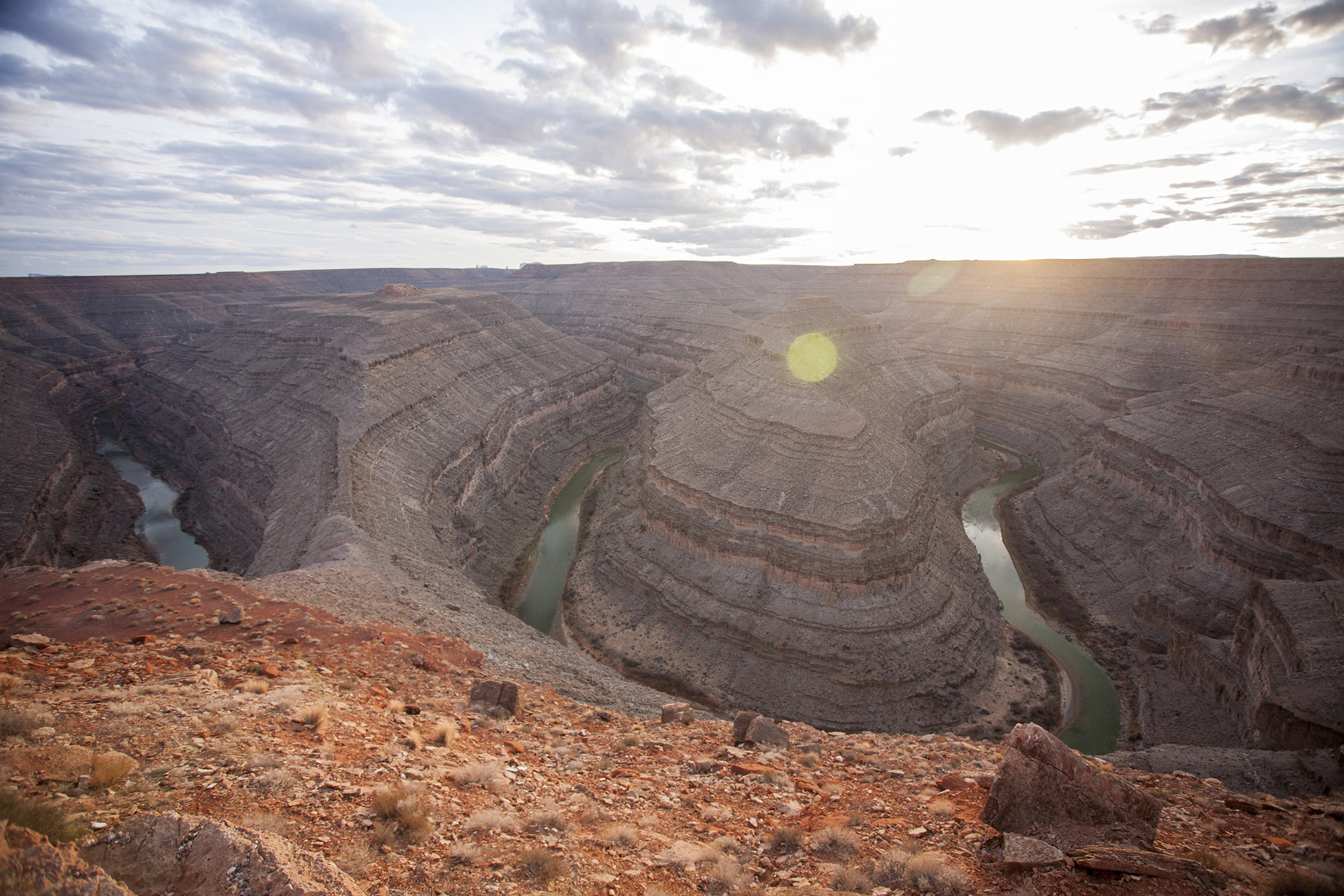 Time to play "where's the RV?" Look closely...it's there!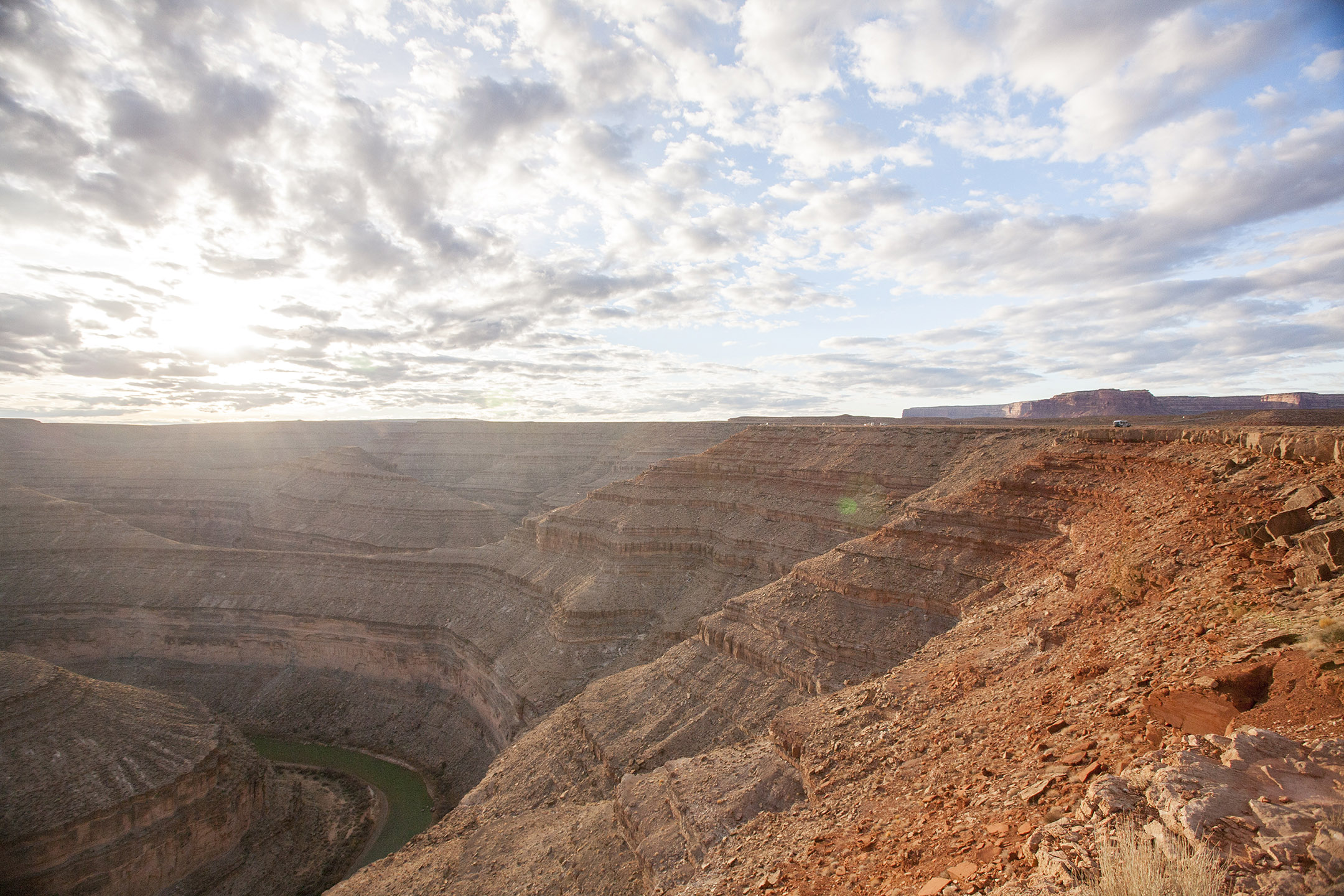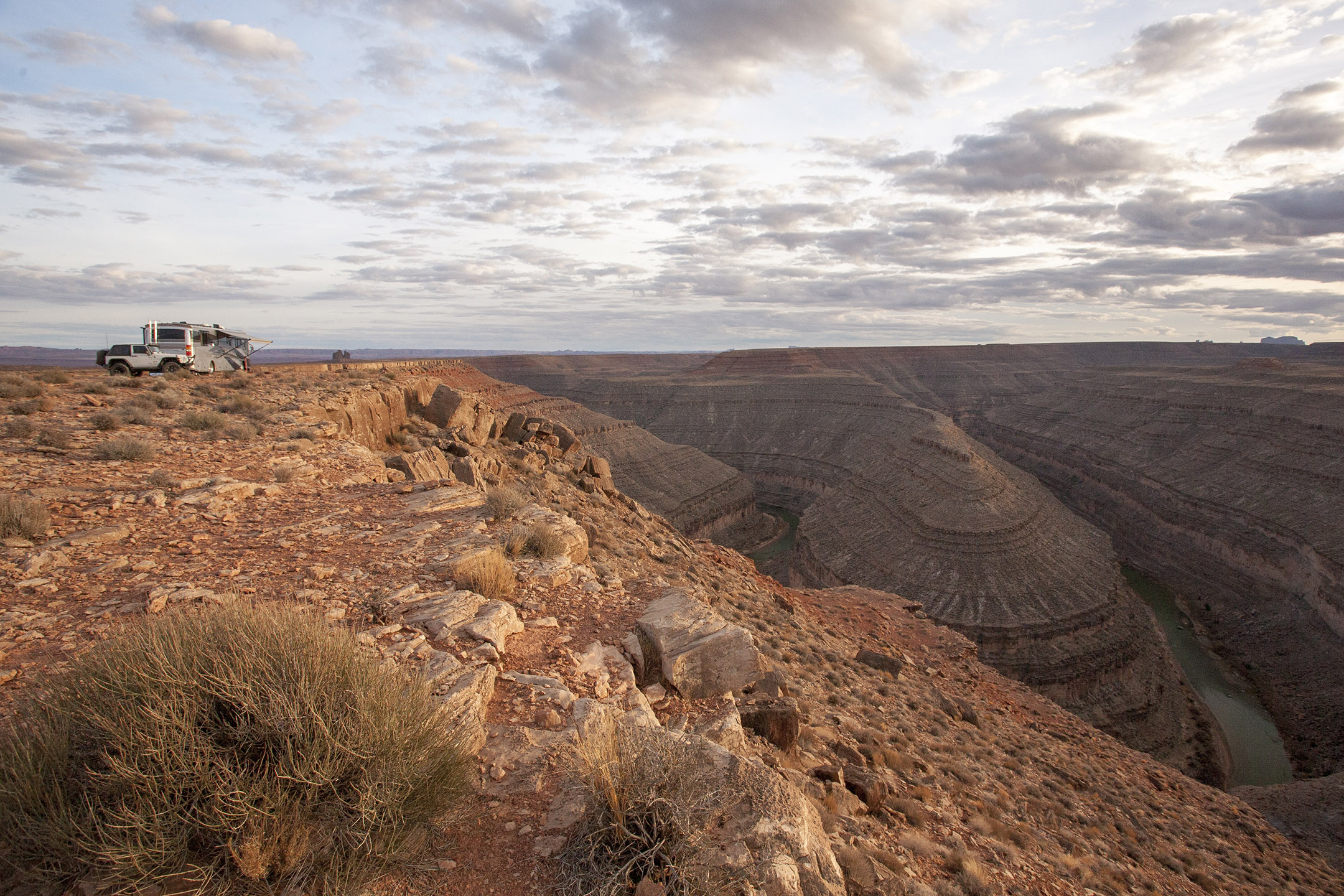 Internet here is pretty miserable. Email was fine and with patience, you could load individual web pages, but trying work here would be frustrating. We only managed to upload photos during the night. Our phones picked up Verizon at -75 dBm mostly 1xRTT, sometimes 3G. Mobley picked up AT&T at -89 dBm or so HSPA+. Neither benefited from a cell signal booster. It seems the problem is not the signal, the problem is an old and maybe crowded cell tower.
The only amenities are a vault toilet and trash cans.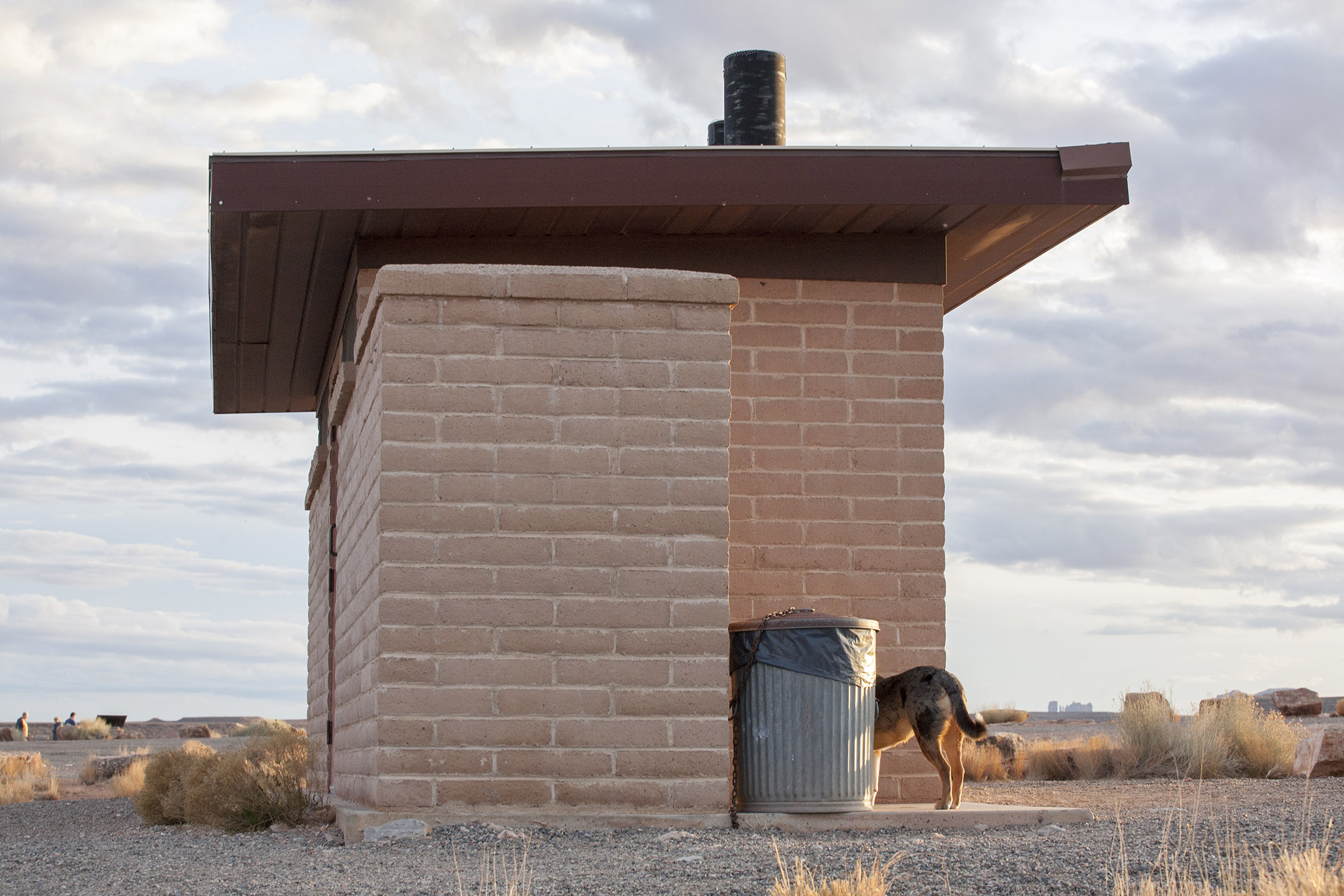 While we were parked there, winds picked up and we had sustained 18 mph winds with gusts up to 30 mph, rocking the RV quite hard.
If you're camping there, check out the Honaker Trail hike.
Goosenecks State Park
Mexican Hat, UT 84531
reviews on Campendium