About Us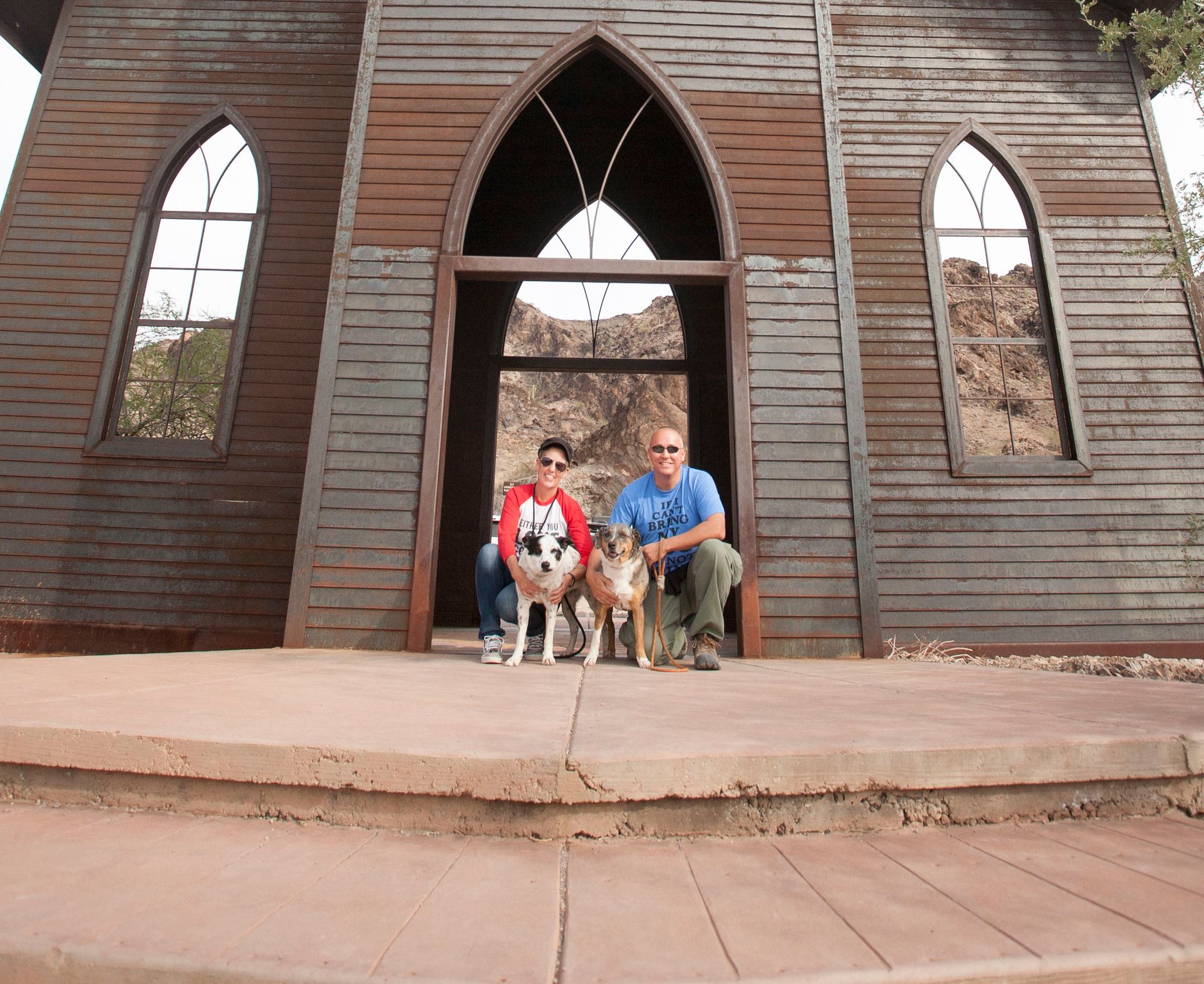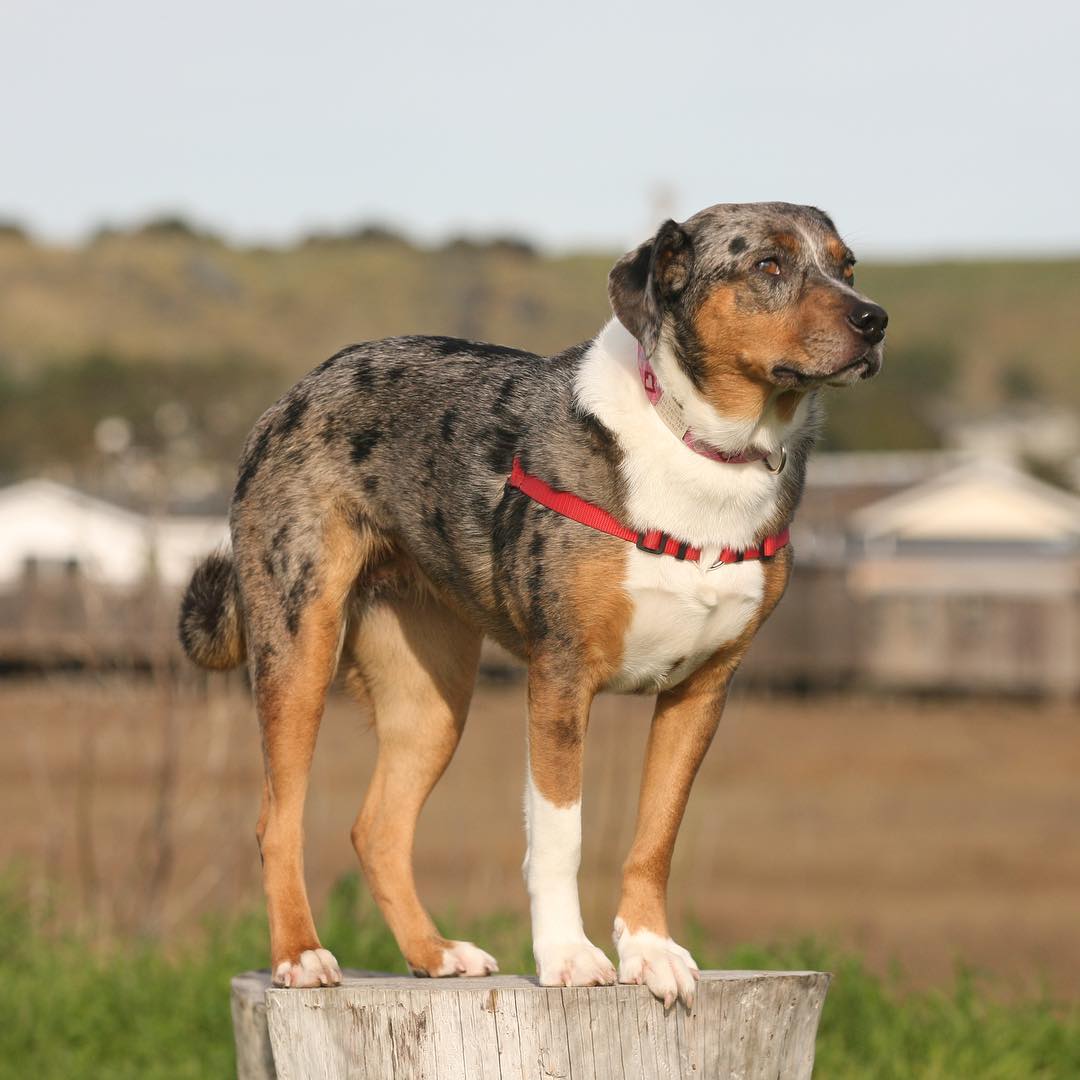 Lily Goodgirl was found as a stray in rural Northern California, and we adopted her in July, 2016. Teaching her to recognize her new name, we often said "Lily.. good girl!", and so her full name came to be Lily Goodgirl.
A DNA test revealed she was a mix of Australian Shepherd, American Bulldog and Standard Bulldog, which fits her personality perfectly: she has moments of high energy (shepherd mode), but also enjoys being lazy (bulldog mode).
Lily is forever hungry, always giving kisses, and she "roo"s when she needs to tell you something. TheDogIsDriving was named for Lily, since she enjoys hanging out in the driver's seat of our RV when we're parked.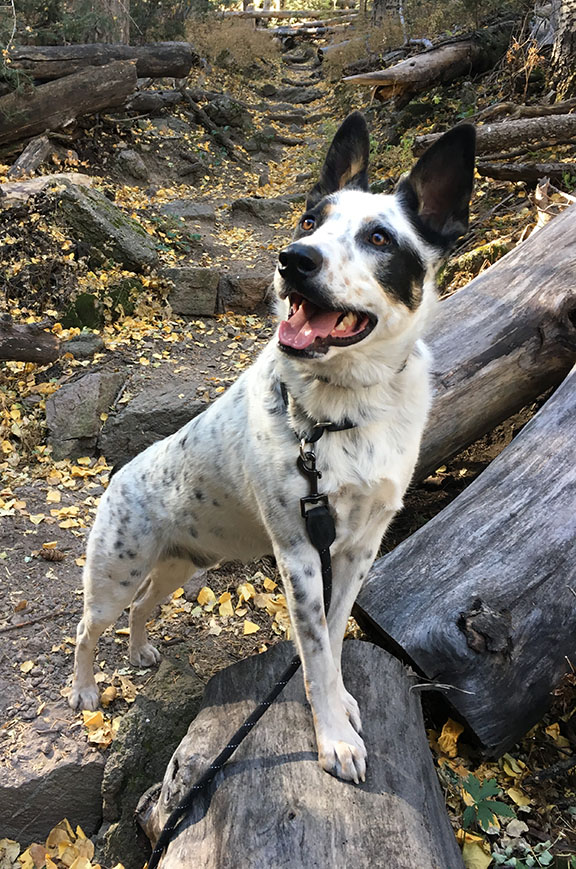 Mushy Fastpants aka Marshmallow aka Mushé was adopted in September, 2017 and has kept Ane tired ever since. It takes about 7 miles of exercise per day to keep him calm and deter him from driving Lily crazy. Mushy makes us laugh with his goofy personality, long "sticks" (legs) and makes us cry with his toxic farts.
The name Fastpants has dual meaning. He physically pants very fast after exercise and his "pants" (the fur on the back of his legs) RUN SO FAST! If we let him off leash he literally runs circles around us.
Mushy was a bit nervous about RV life in the beginning, but it's been so great to see his transformation. He has settled into a routine for travel days and always wants to be the first one out the door to explore whatever new location we're in!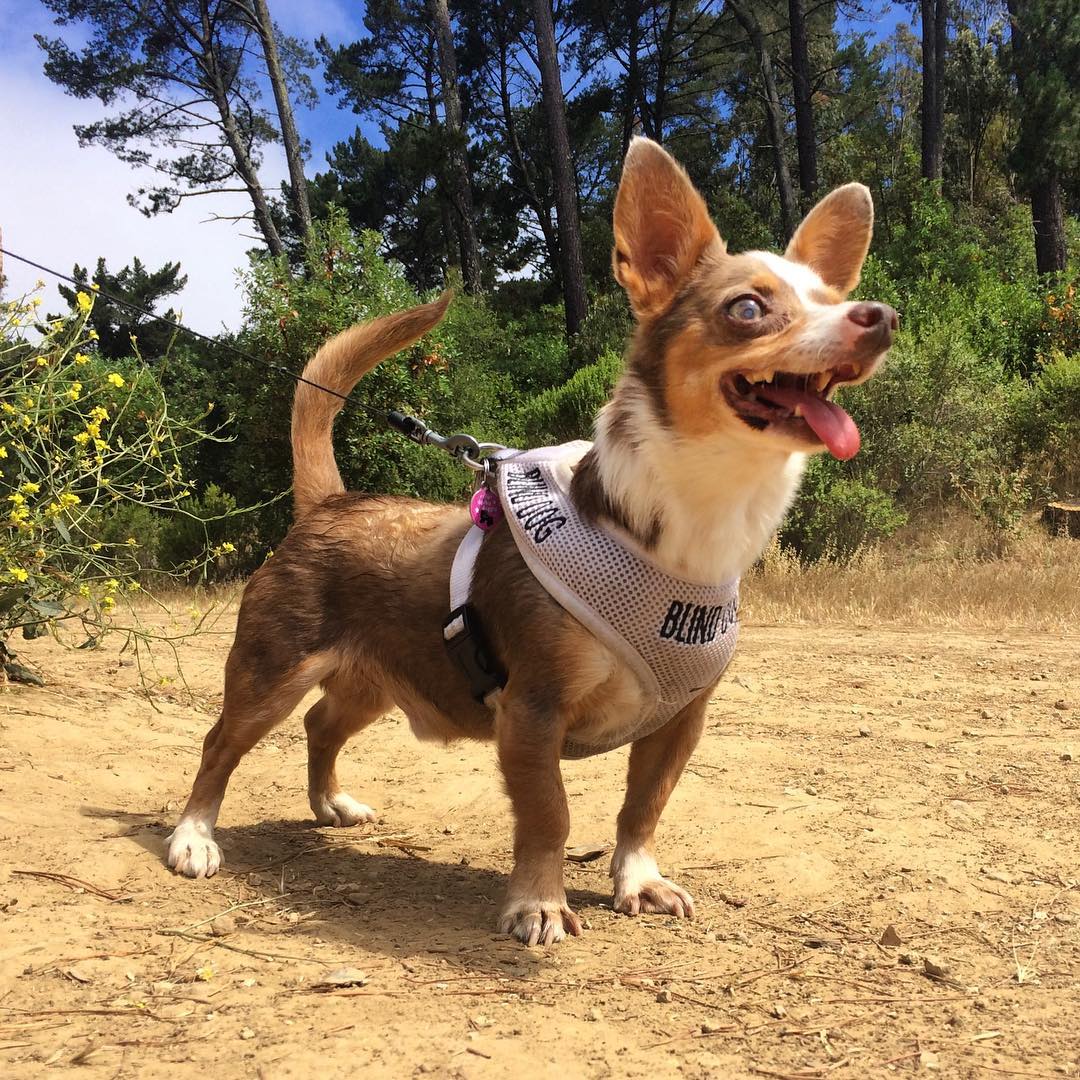 Stimpy Dog Jens (2006-2017). Stimpy was rescue Chihuahua mix who Ane adopted in 2008 from Los Angeles. He had an enormous overbite, spoke with a lisp, and lived his life as a grumpy old man. His full name came to be because Target pharmacy added the word "dog" and Ane's last name to his medications. In 2013 Stimpy started losing his vision and went completely blind.
We told Stimpy that this RV trip was his retirement. He got to spend the last 6 months of his life as a traveling, blind, RV Adventuredog and we're so happy we were able to give him that. He spent every day with us (since we no longer had to leave to go to work anymore) and despite his blindness, was fearless and full of excitement to explore new surroundings.
While in Grand Teton National Park, we noticed Stimpy's abdomen was swelling. The unofficial diagnosis was liver cancer and we said goodbye a month later. Click here to read more about Stimpy.
Ane is generally found behind the wheel of the RV as she's a better driver than navigator. She took the leap from desk life to freelance project management and since RVing has launched her pet painting business, Probably A Good Dog. She's also known by her roller derby name and number "Gori Spelling #90210". Ane retired from roller derby in 2016 and has been skating recreationally while traveling.
Tommi is the brains behind this whole expedition. He's a freelance software developer who can find the answer to any problem or question we come across. Tommi is originally from Finland and came to California in 2006 and speaks better English than his US born wife, Ane. You'll generally find Tommi in the co-pilot seat, making sure our route is clear and map is on-point.
Cover photo by Sara Sheehy
---
This site contains affiliate links that may earn us a small commission. Amazon requires the following disclosure, so here we go: "As an Amazon Associate I earn from qualifying purchases."