Avoiding the CA Grapevine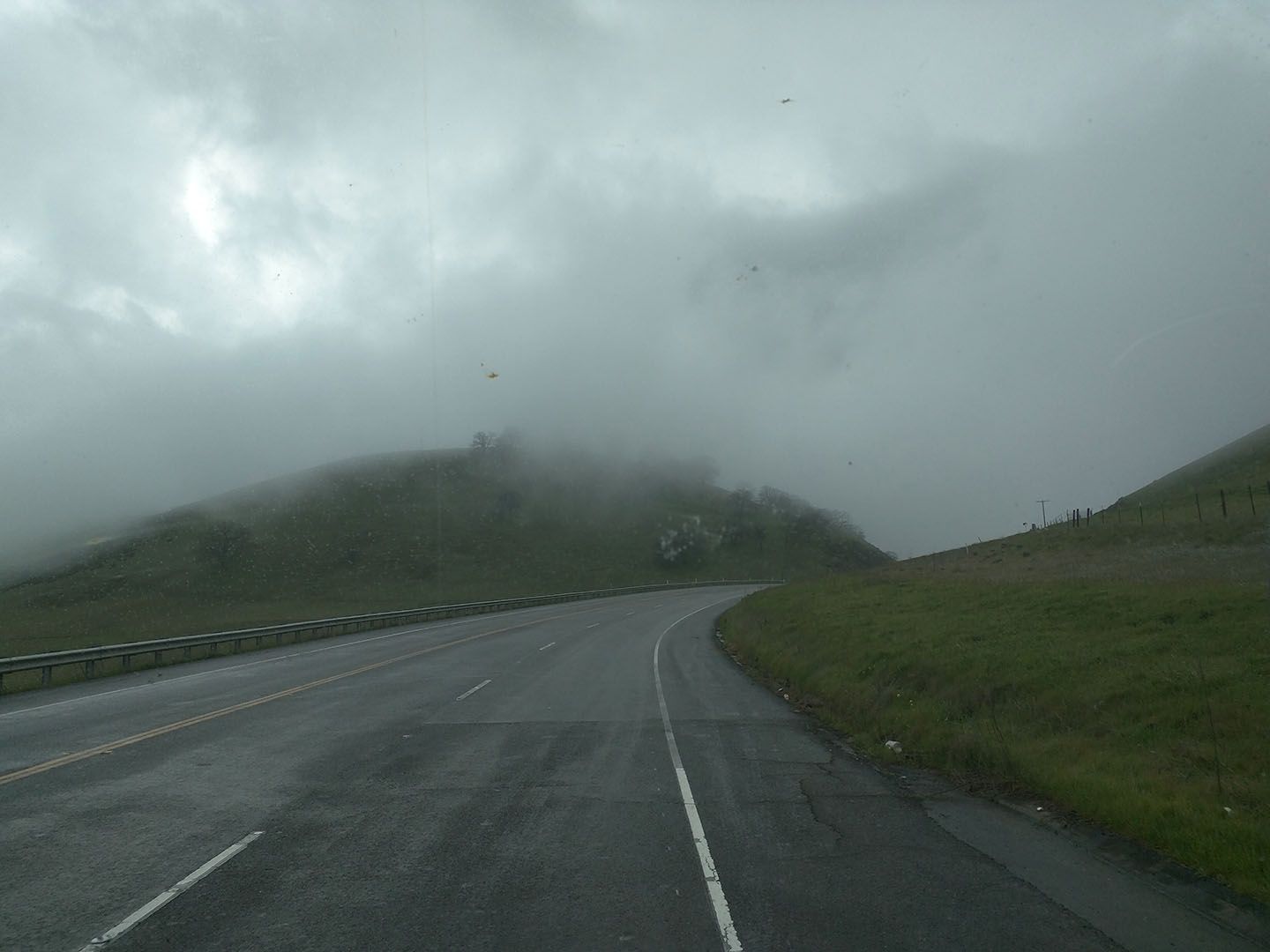 Being fairly new to this whole driving a 31,000 lbs beastly bus thing, and being fairly new to the controls of our specific 31,000 lbs beast, we wanted to avoid the long steep climbs and downhills of "The Grapevine", a section of I-5 to the north of Los Angeles with 14 mile long 6% grades and a reputation for destroying truck brakes. Here's the route we took to avoid it, and how we went east from there avoiding most of Los Angeles traffic. We were driving south but the same route should apply just as well going north. If your route is more south toward San Diego, you might have to figure out getting through LA on your own, but all the parts about the Grapevine still apply.
If you search for "how to avoid grapevine", you'll see lots of people talking about closures due to snow, and detouring east, SR 58 and SR 14. That's fine for people who would have driven the Grapevine in the first place, but the Tehachapi Summit you'll encounter on SR 58 is 4,000 feet, with 4-6% grades for 14 miles -- just about as bad as the Grapevine.
So, to avoid the mountains, one must look where there are no mountains. Literally, sea level. We exited I-5 before the Grapevine, and took SR 41 westward, to the sea.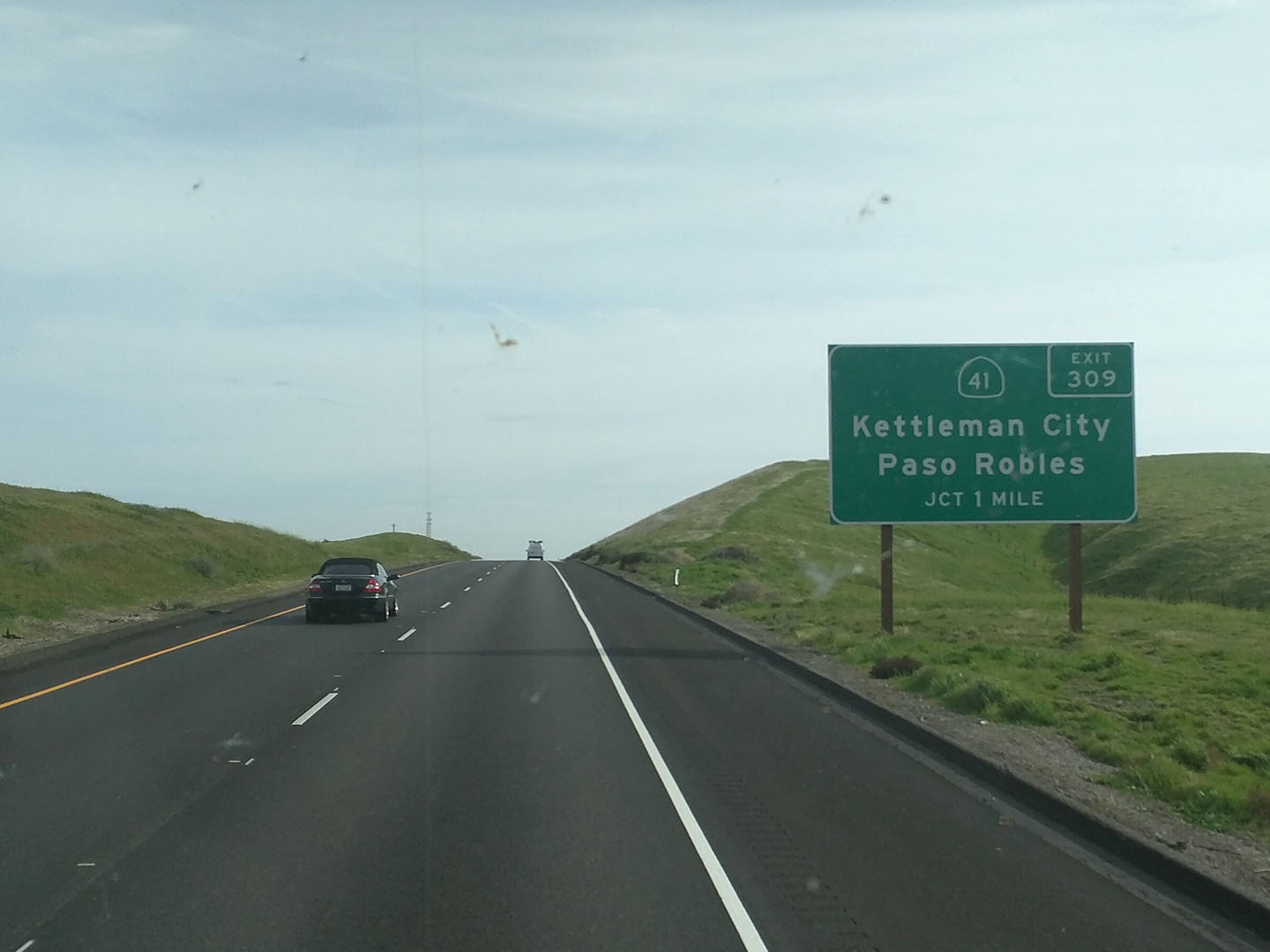 A slight detour on SR 46 brought us to an overnight stop at a pretty winery, and from there we continued south on I-101.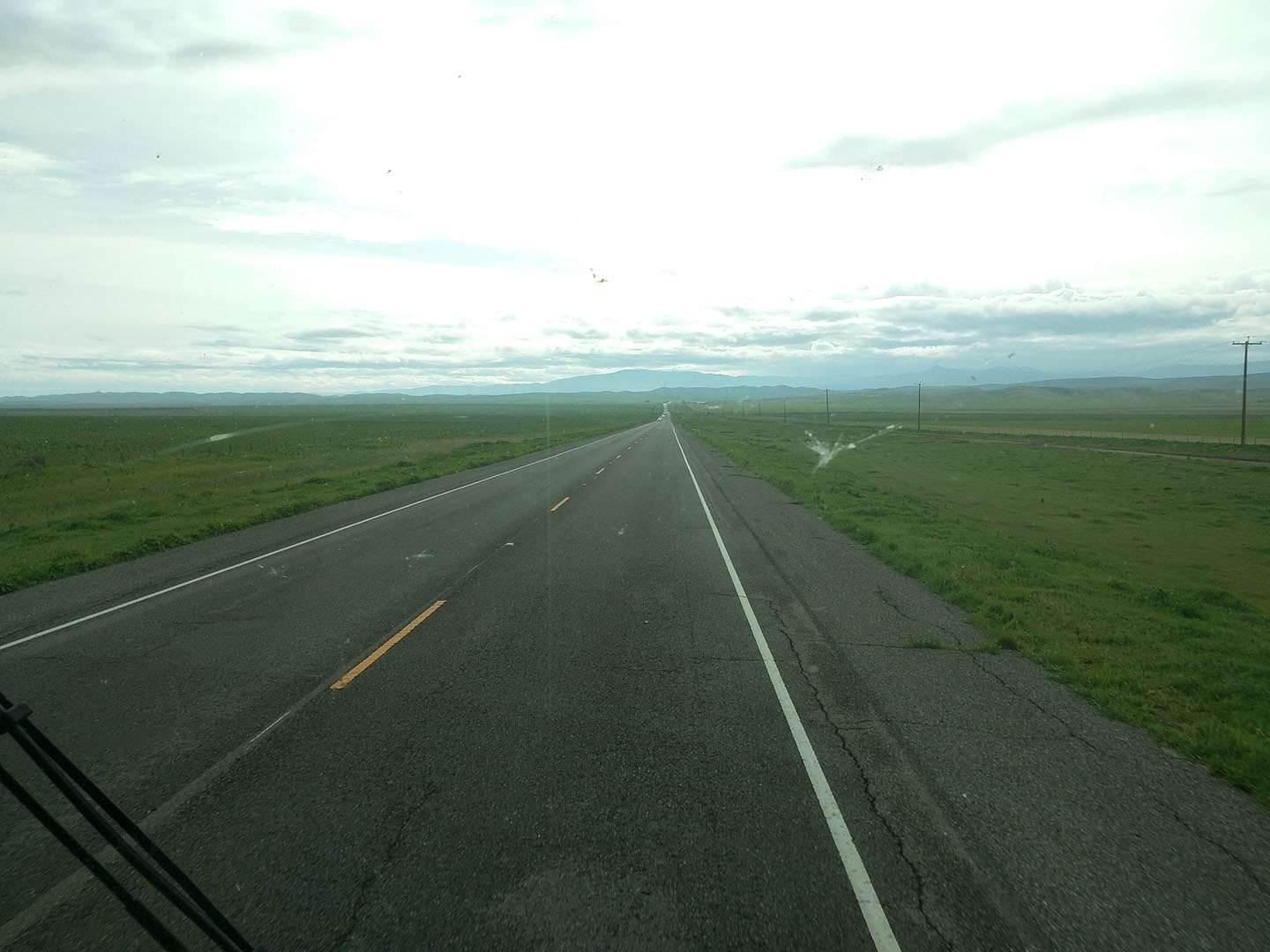 This route isn't without its steep grade -- the Cuesta Grade is 7%! -- but it's mercifully short. During the few short moments descending it, our ever rising voices and bad communication affirmed that our decision to avoid the Grapevine at this time was the right call.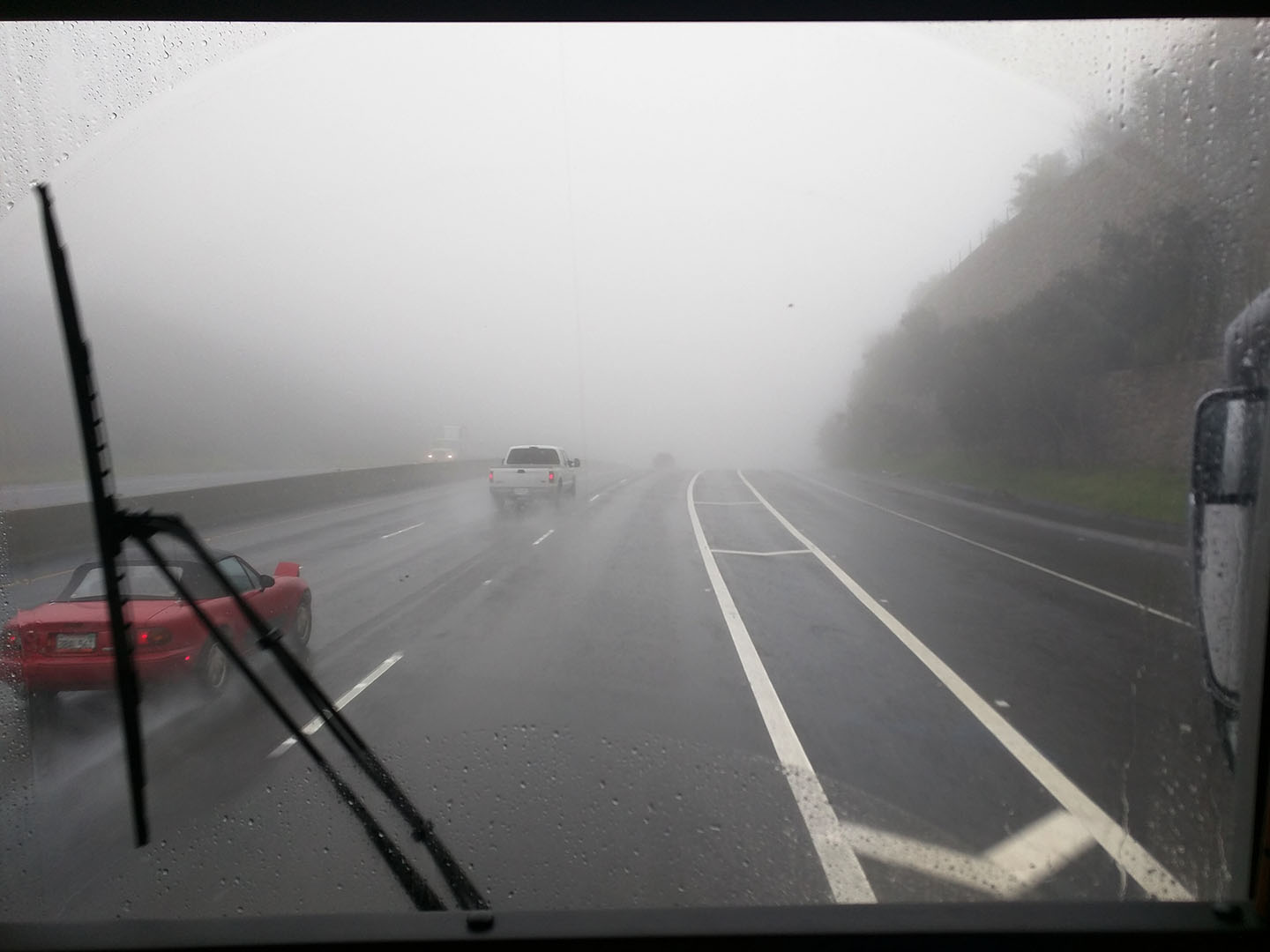 There's also a short tunnel for northbound traffic, where southbound traffic just passes through an open canyon.
Continuing on I-101 would take you through LA just fine, connecting with I-10 which is a major artery eastward. However, that would put you in the middle of some of the worst traffic in the US (trust us, we've driven those roads a combined 16 years). We wanted none of that.
There's also a 7% grade on I-101 near Thousand Oaks, thankfully a lot shorter than 14 miles but still quite a climb for us. We were happy to avoid it.
We exited I-101 in Ventura, and took SR 126 to Castaic Junction, where we stayed for a few days. Getting back to I-5 from there, you'll encounter a truck route that branches off the passenger traffic, that Google Maps won't tell you about. Stay tuned for our review of a GPS device we use that knows truck routes and has good lane guidance.
After Castaic Junction, we were now merging back on I-5, having detoured around the Grapevine. However, we were not done yet. From here, the I-5 goes right in the heart of Los Angeles, as I-5, I-101 and our eventual route out I-10, all meet in a small area around Downtown Los Angeles -- where all the traffic is.
To avoid driving through all that, we exited I-5 immediately as it entered the valley where Los Angeles resides, taking I-210 and hugging the mountains all the way past San Bernardino, where I-210 merges with I-10, far out enough from all the troubles of large cities. We drove to Palm Springs for our next campsite.
Our detour was much longer, a lot prettier, and it kept us happy. RV travel shouldn't be rushed, take your time and enjoy the scenery!