Harvest Hosts: Paso Robles, CA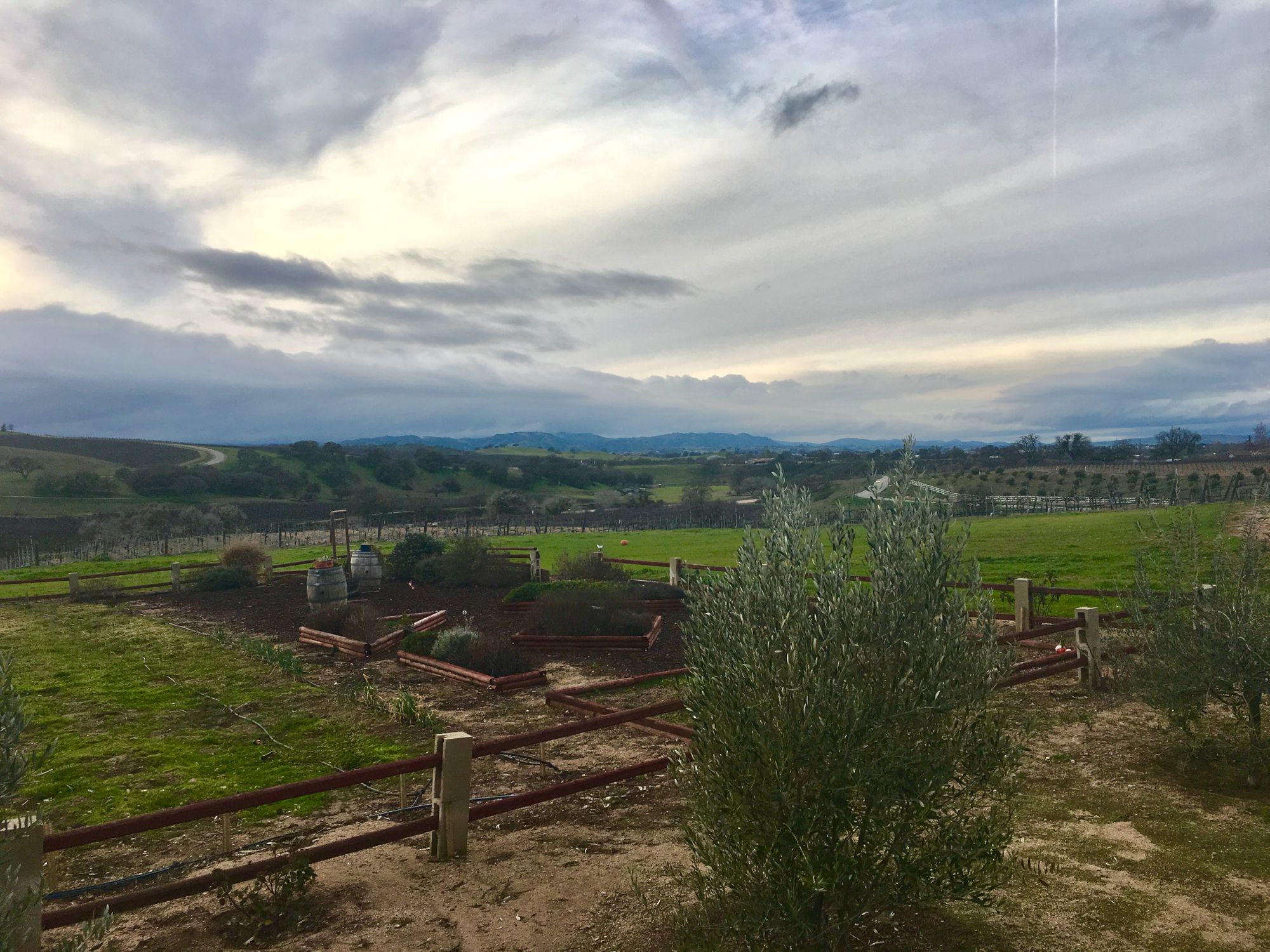 Harvest Hosts is "a network of wineries, farms and agri-tourism sites that invite self-contained RVers to visit and stay overnight for free." This was our second visit to a Harvest Host, and our first winery.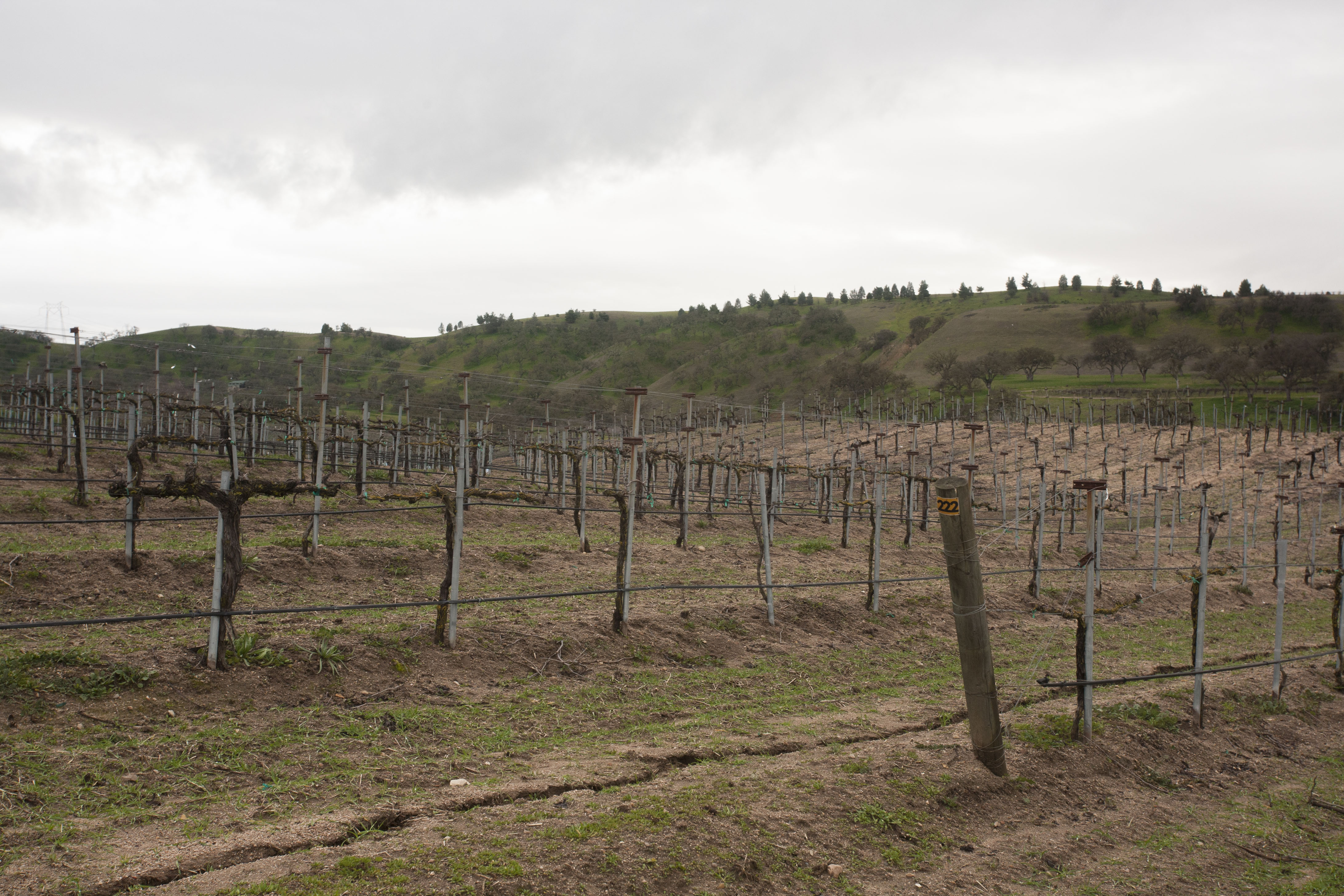 We pulled into the parking lot around 3pm on a rainy day and our RV was greeted at our door by a barking Jack Russel Terrier (later we learned his name was Monty).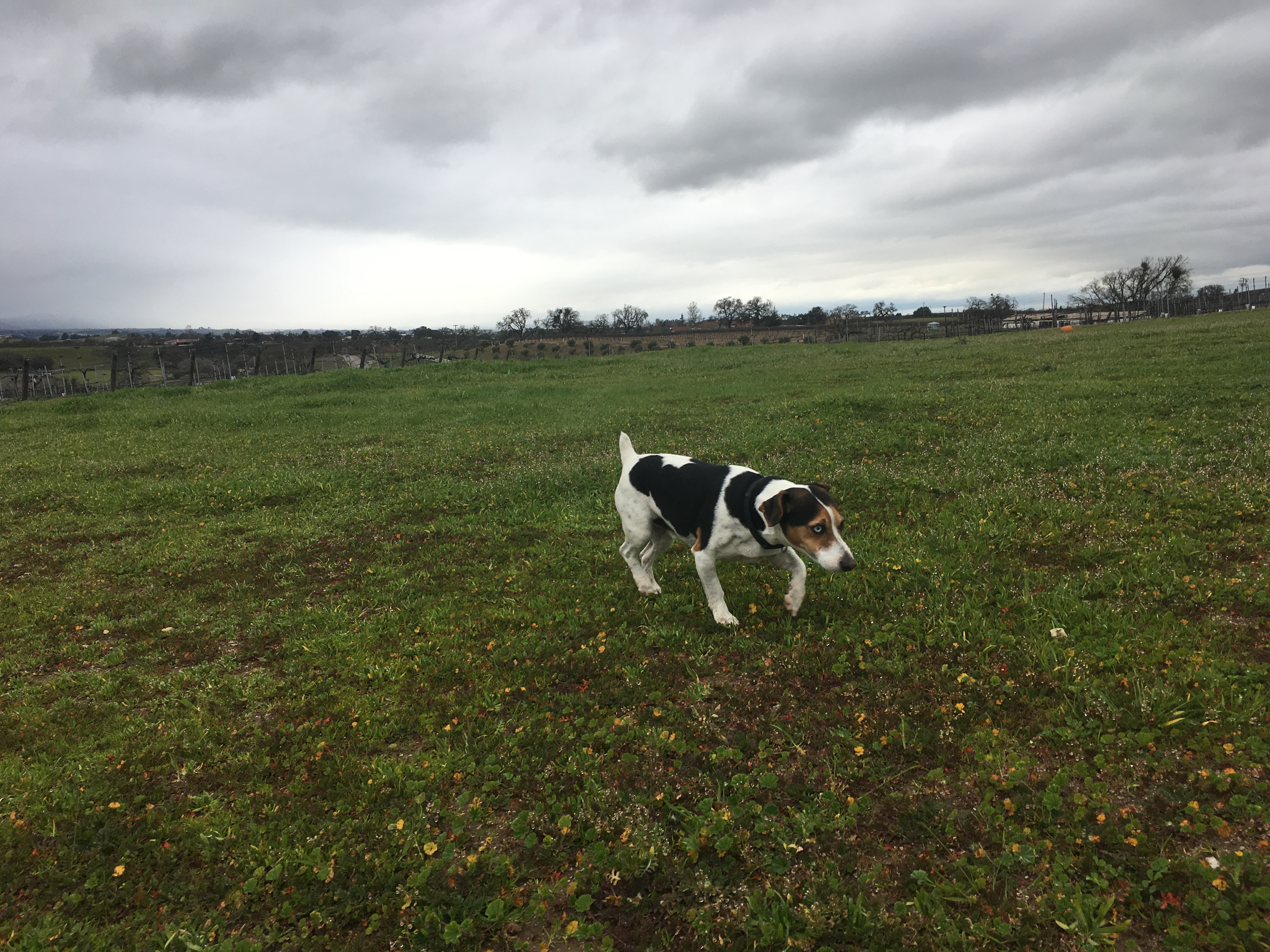 Monty led us into the tasting room where we met Carol who showed us where we could park for the night. We pulled around, lowered the jacks and went back to the tasting room to...not taste (we are both non-drinkers which is a weird thing to be in a tasting room!) Carol didn't mind and told us the history of the property (which involves a drug bust, bullet holes in the exterior of the building, a movie set and most recently, her families winery).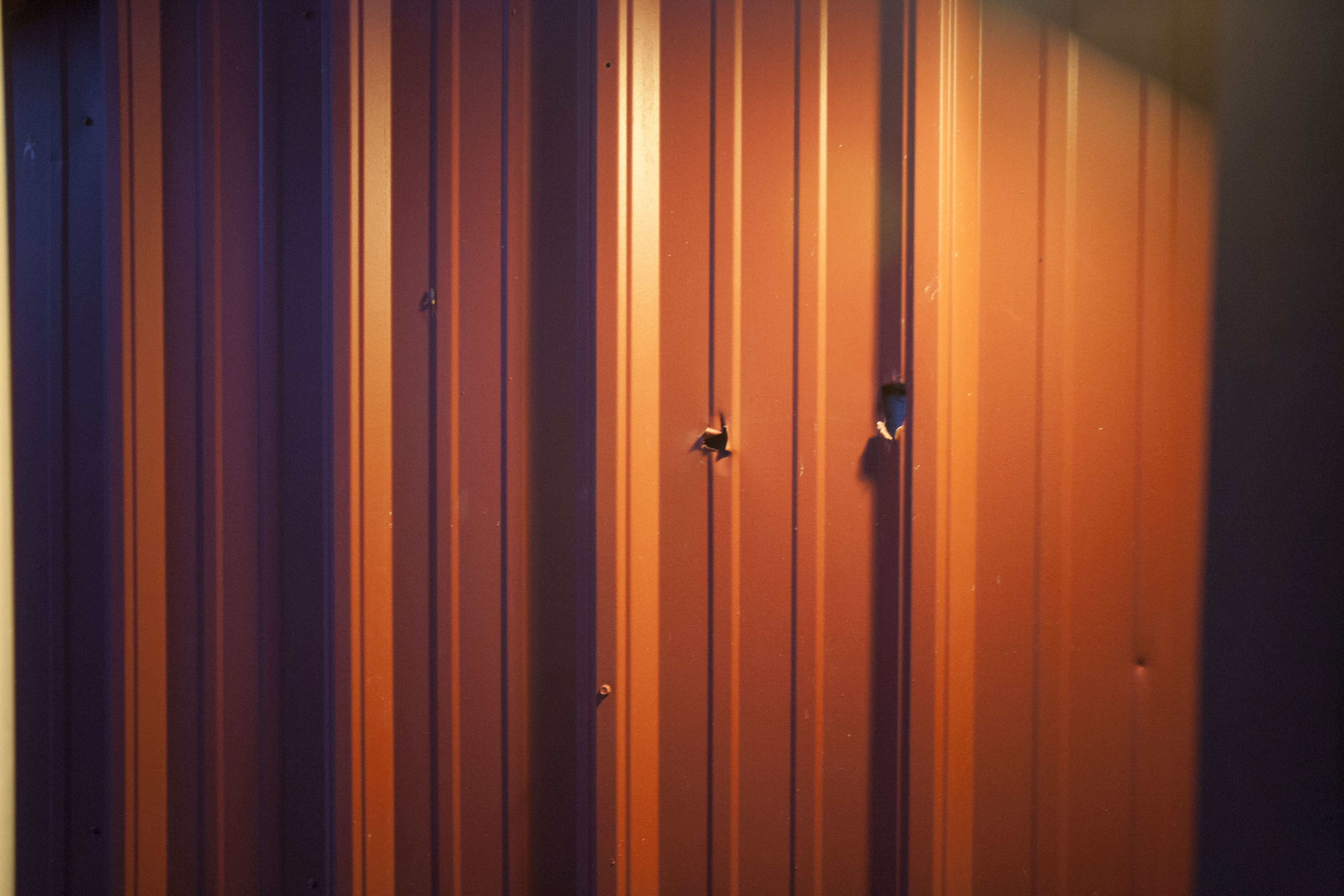 We purchased some olive oil and Carol's recommendation for wine, a 2011 Cabernet Franc. First friend who visits us on the road gets a bottle of wine!
Carol invited us to walk the property with our dogs, who were happy to get out of the RV after our 4 hour drive.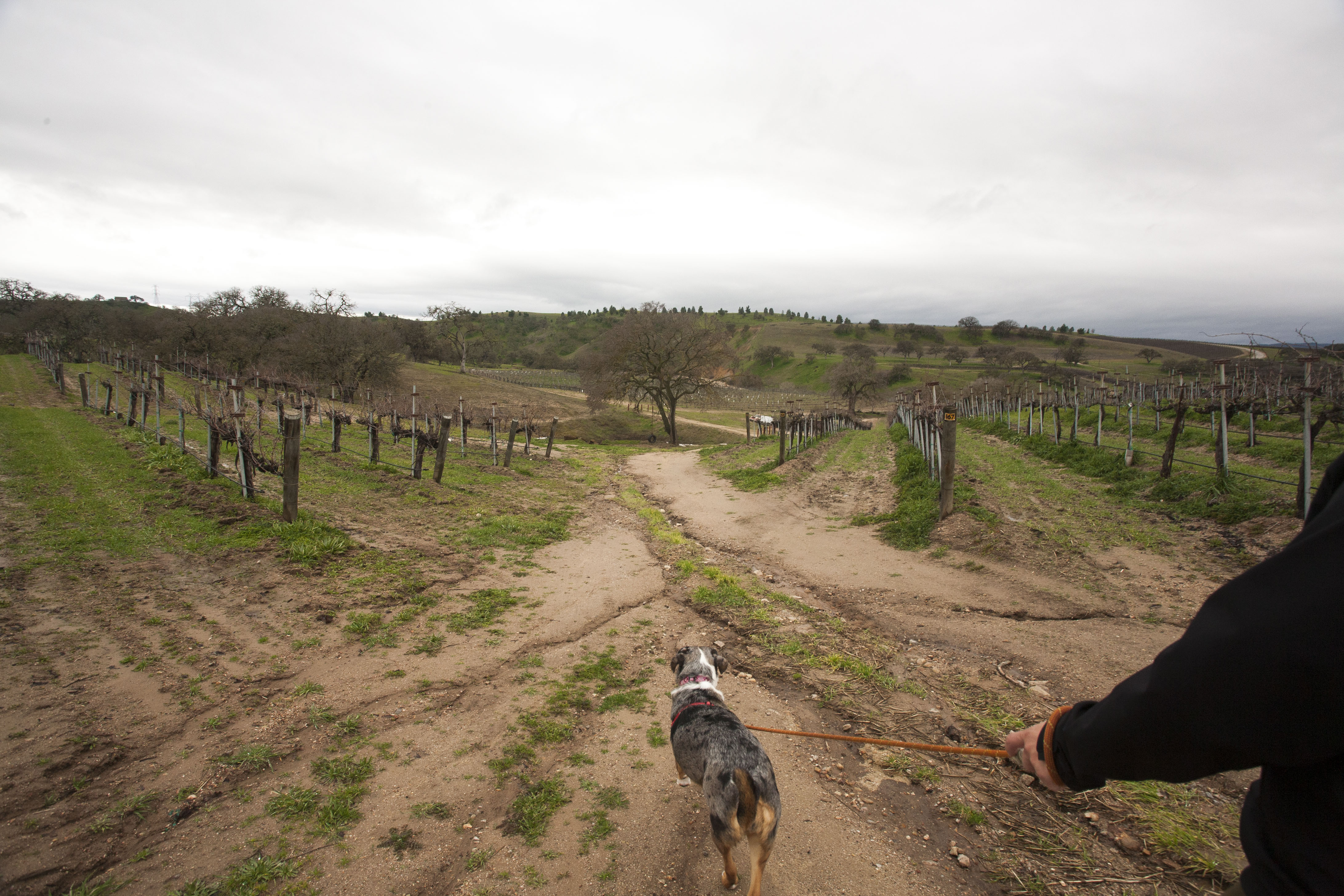 We said hello to the chickens and roosters, and to the monorail cat.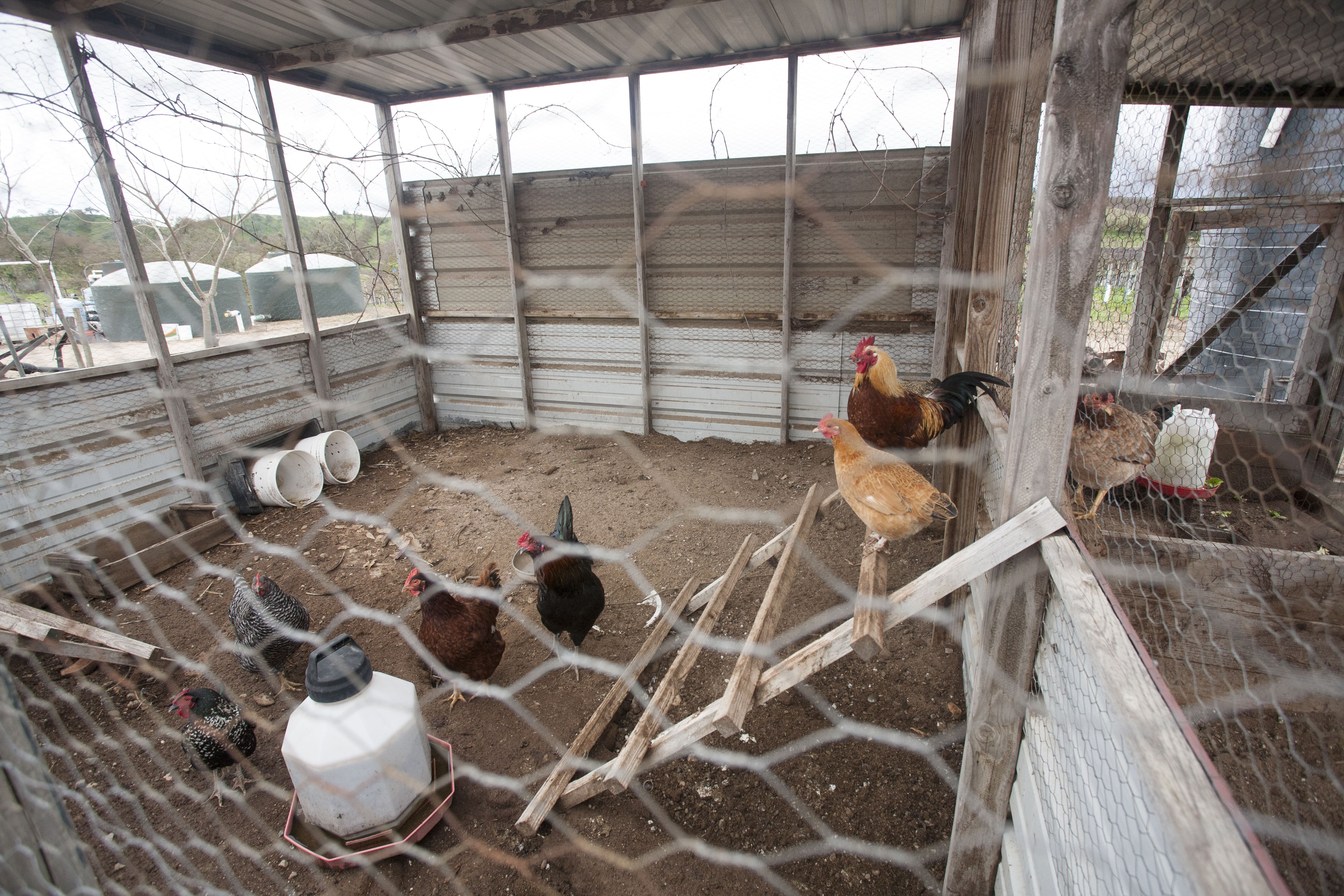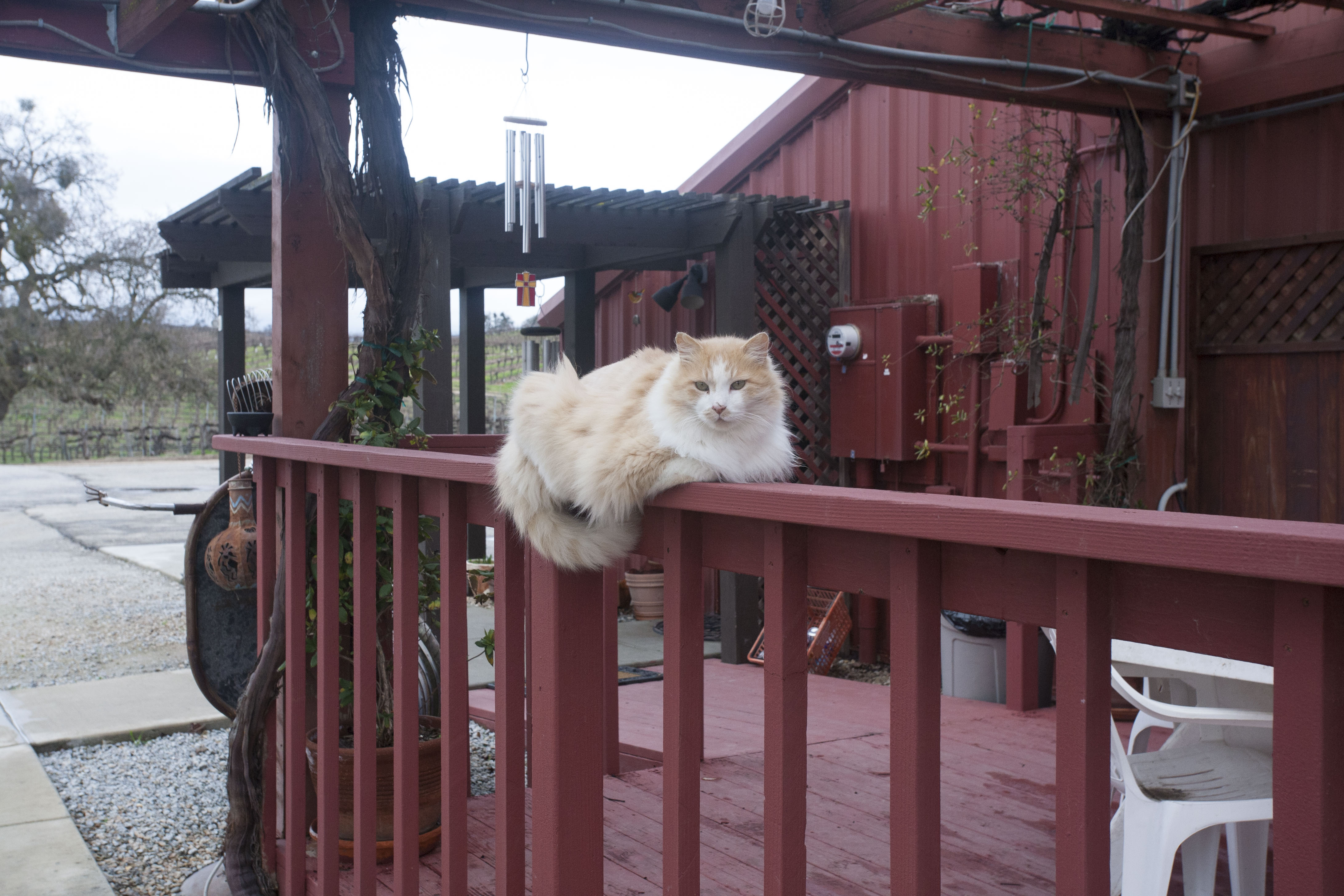 We did a loop and came across a tire swing!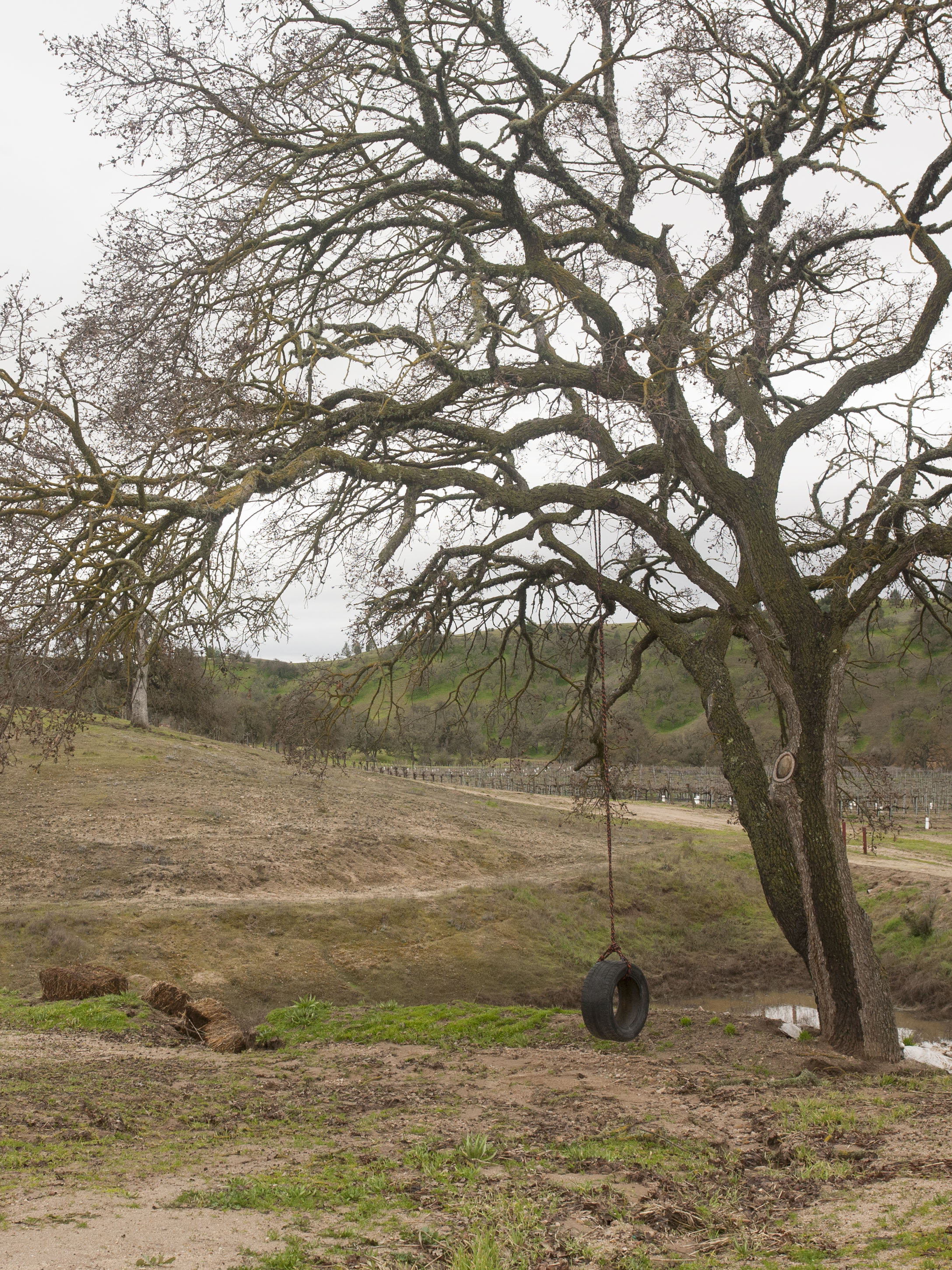 Every time I make Tommi take a photo of me doing something like this I think of Instagram Husbands. (He also totally half-asses it too! One day he'll learn that if he just takes a nice photo quickly the photo shoot will be over faster!)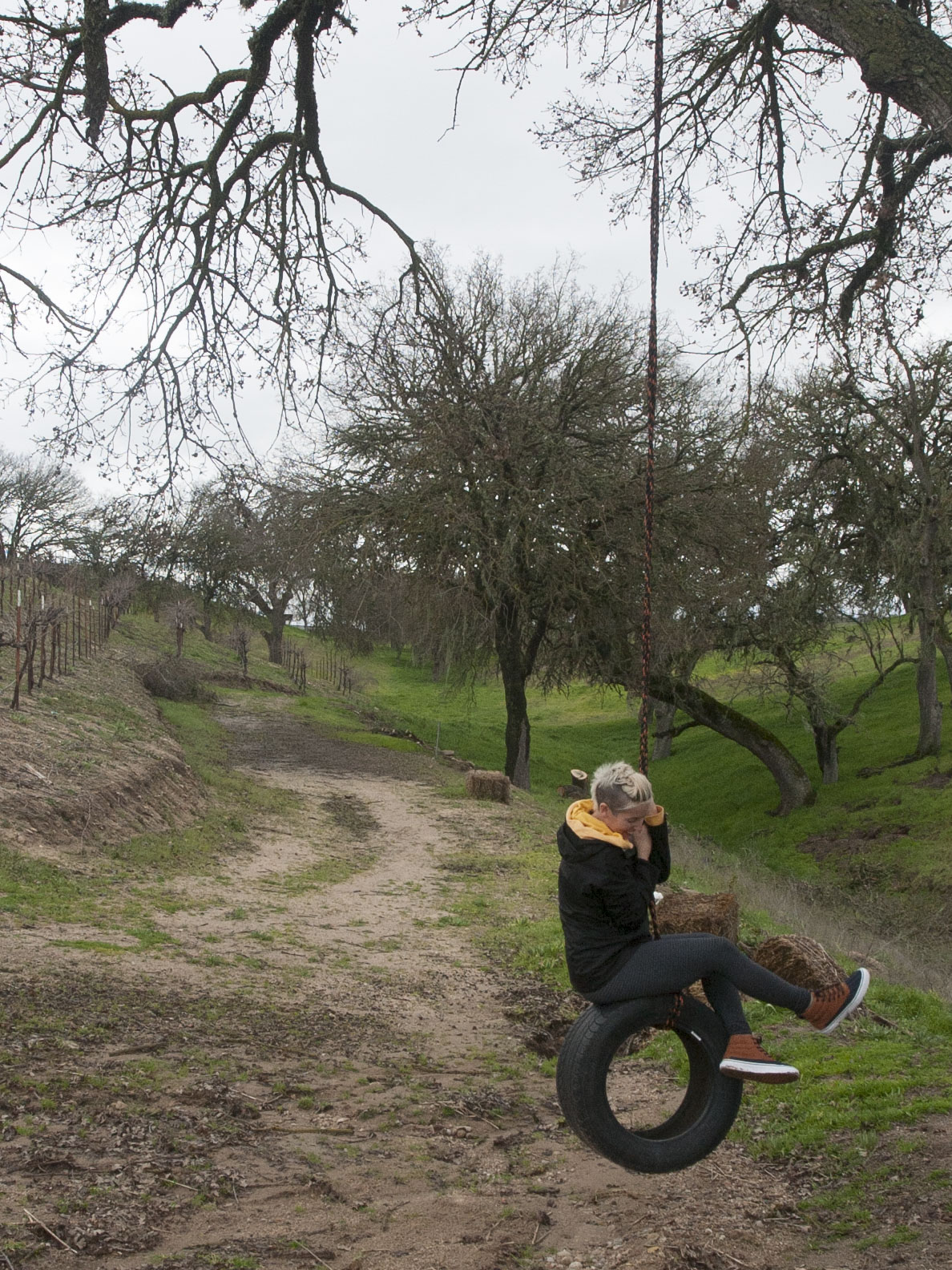 Further down the hill we came into a grove of olive bushes (olives are my favorite so not sampling took a lot of restraint!).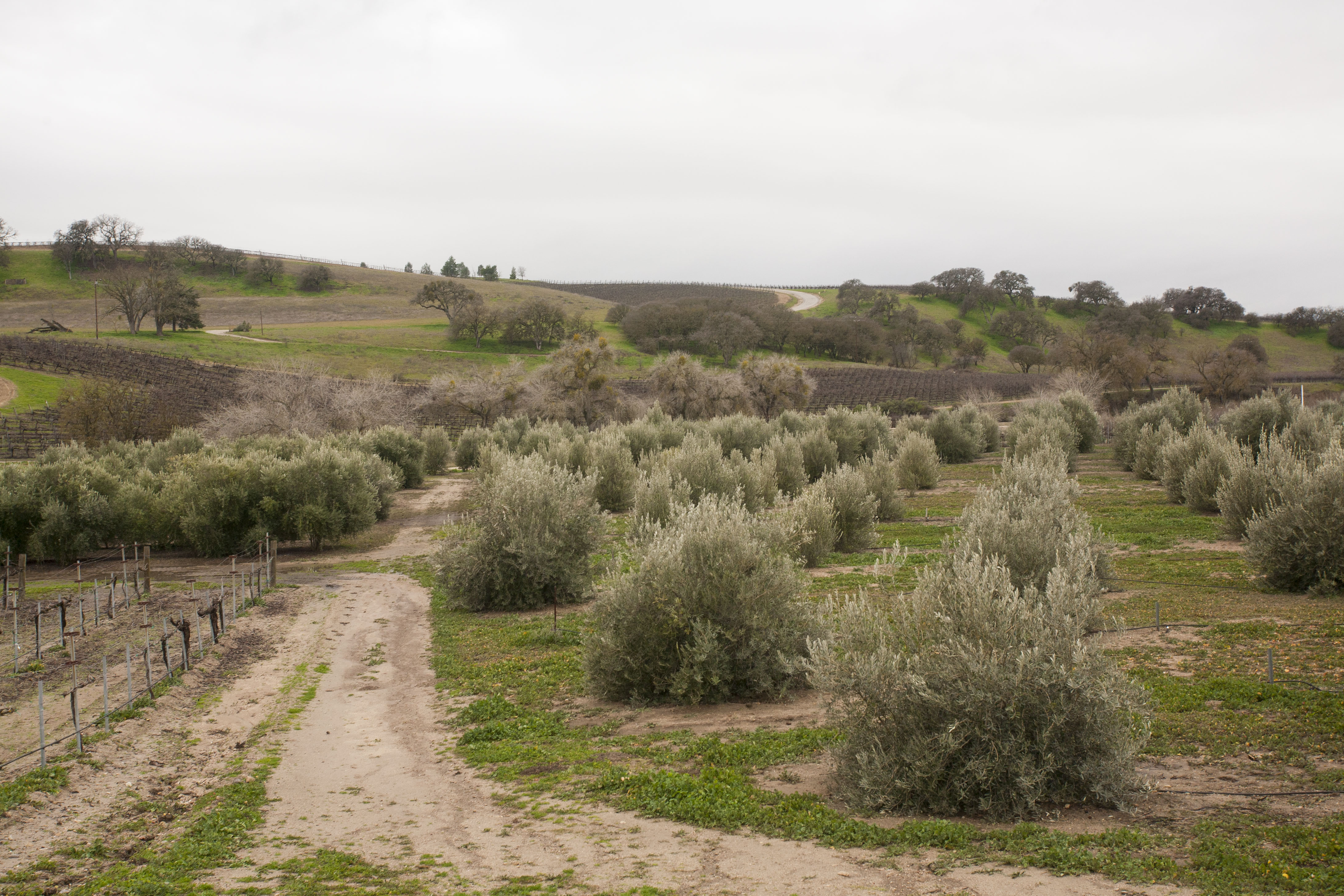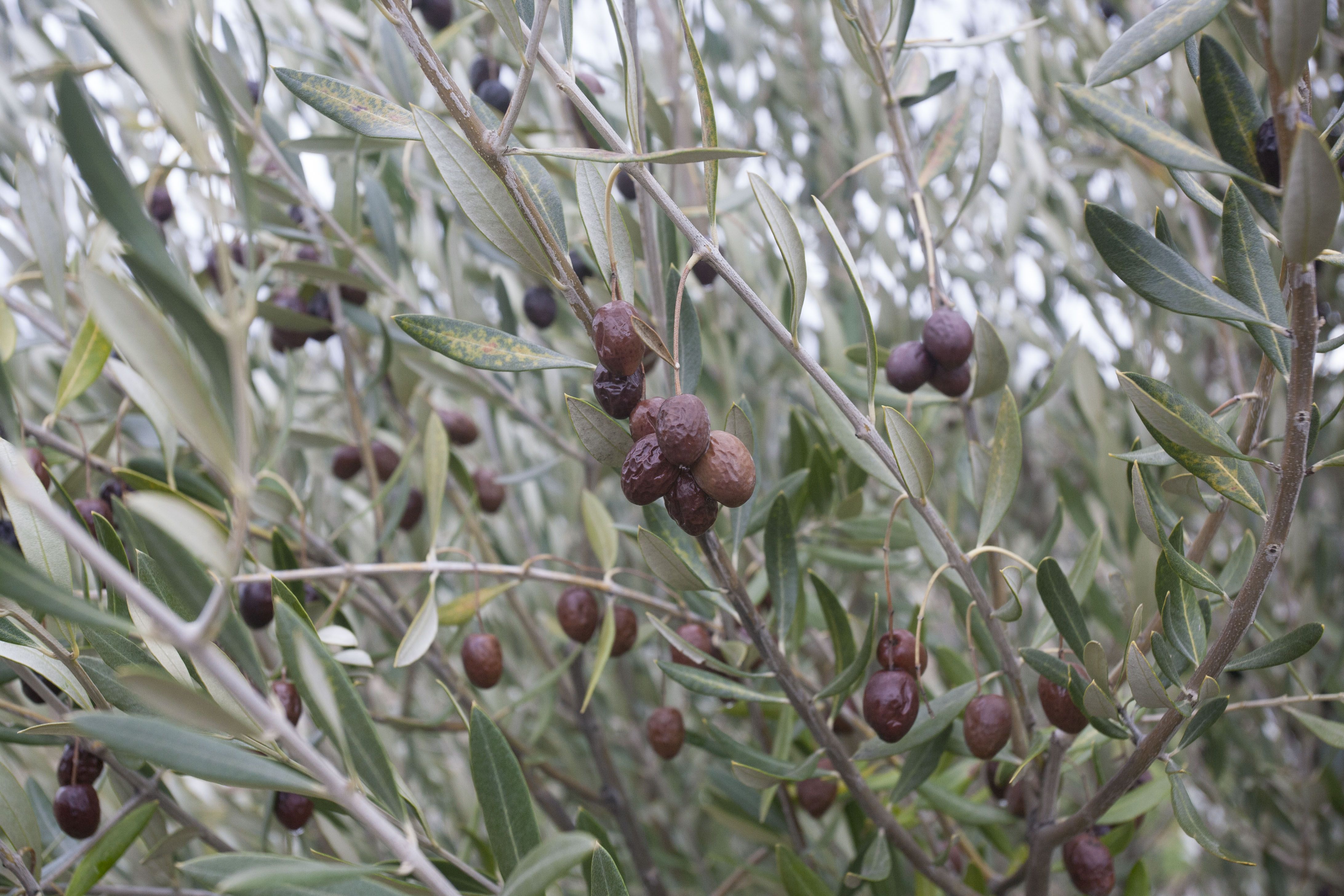 Then it was back up the hill on the side of the winery. We saw some growing fruit that didn't look quite like they were olives, or grapes...This was Tommi's reaction when I said said completely seriously, "maybe they're raisins?"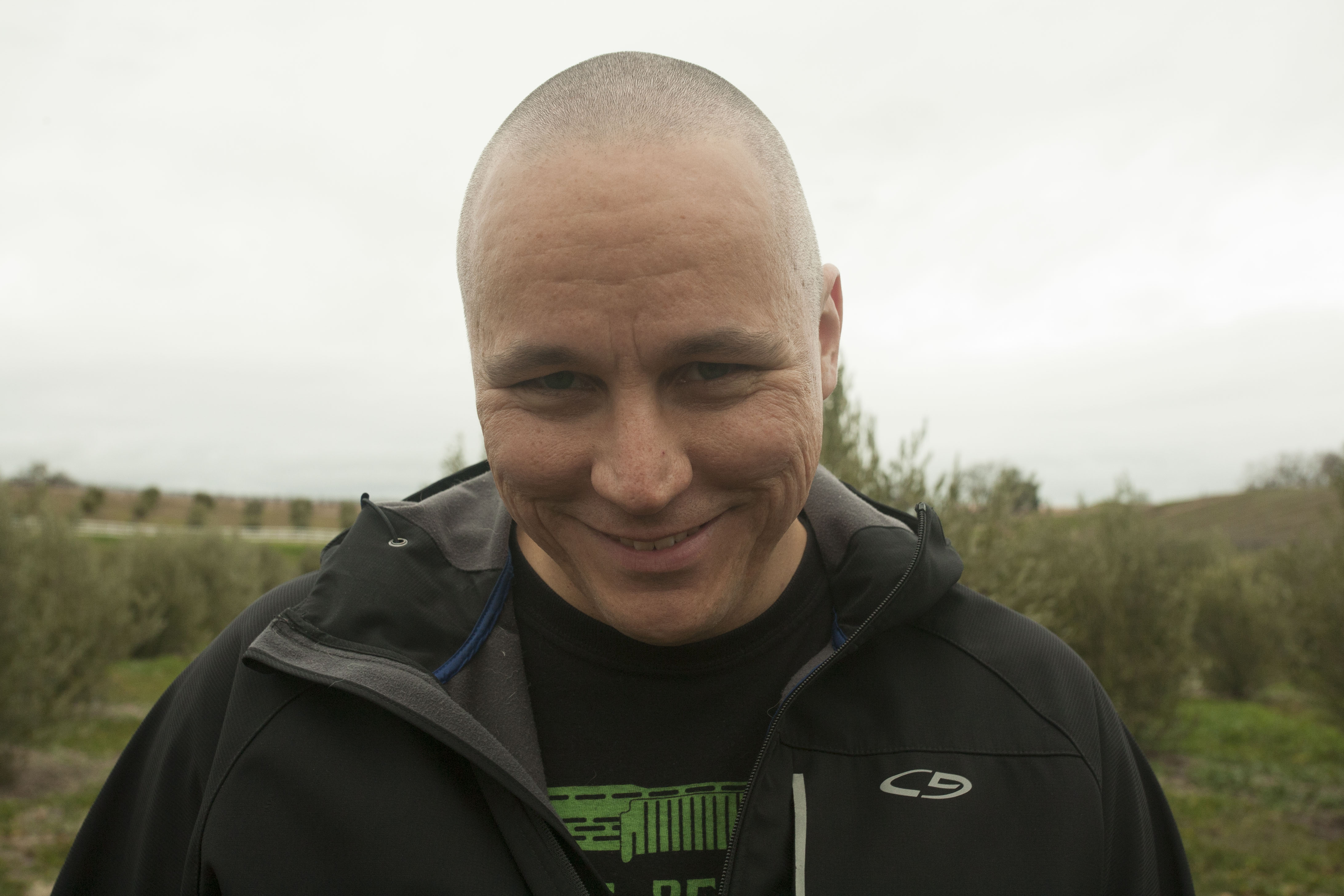 Then I realized what I was saying...ha!
There's a guest house on the property which I believe had some guests and another RV had pulled in and parked behind the barn. The Harvest Hosts site says they allow up to 4 RV's on their property and I can see why... plenty of room. We almost didn't know the other RV was here.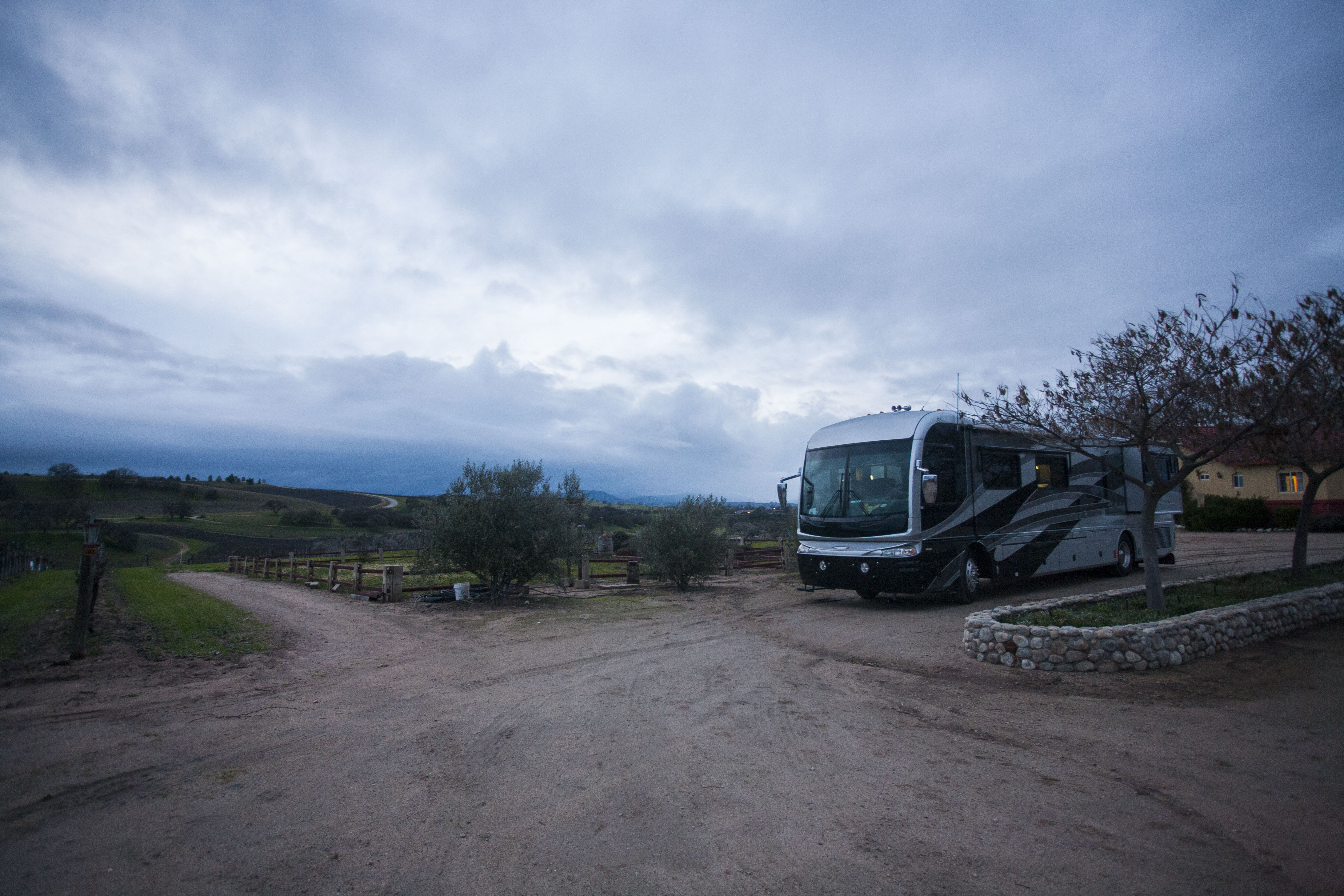 I bet this place is even more beautiful in the summer months. They have a lovely outdoor area with a huge grill, picnic benches and outdoor string lights.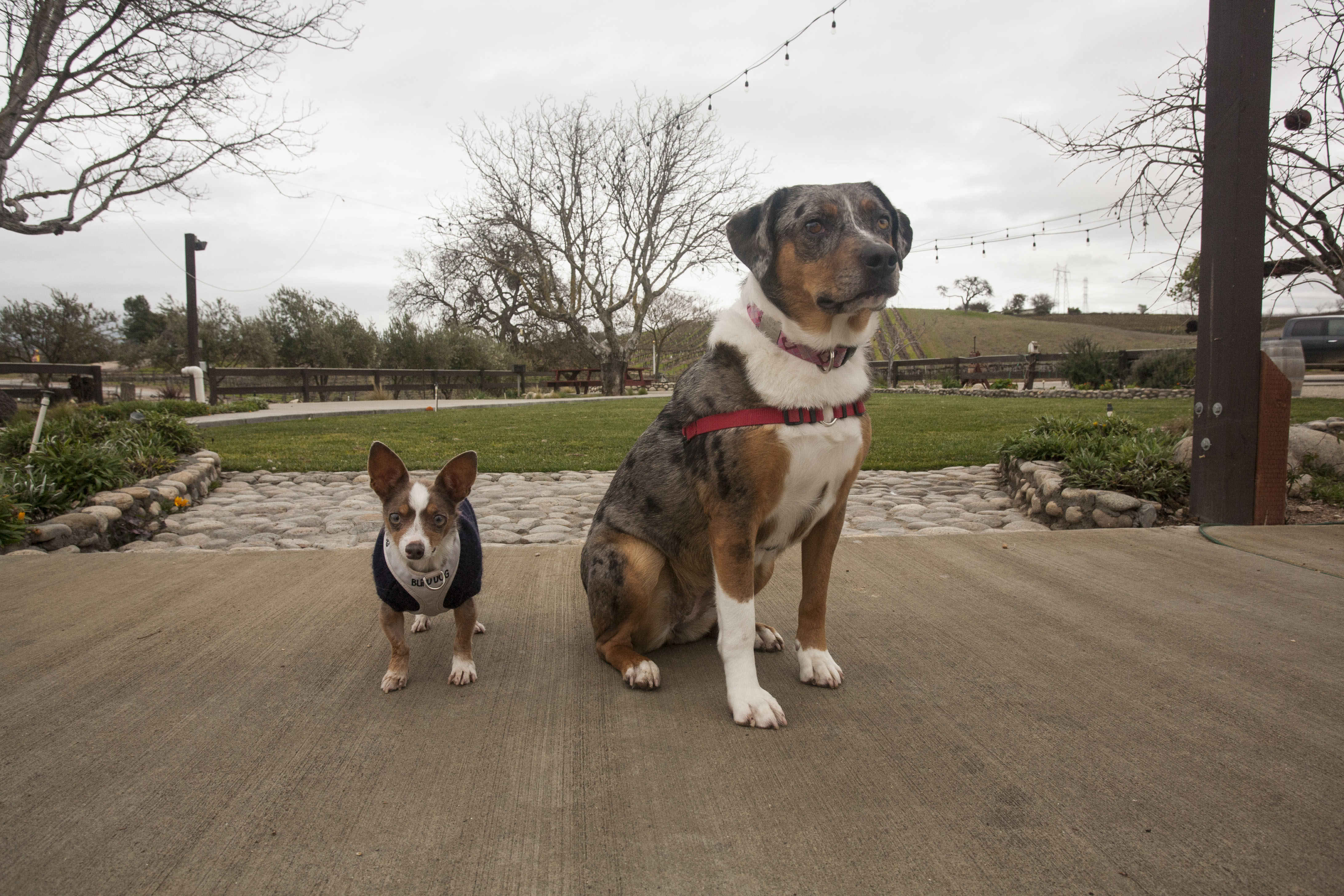 Even with the rain, our view was amazing. Carol's hospitality combined with how dog friendly it was will definitely bring us back next time we're in the area!