A Dog-Friendly Day at Trona Pinnacles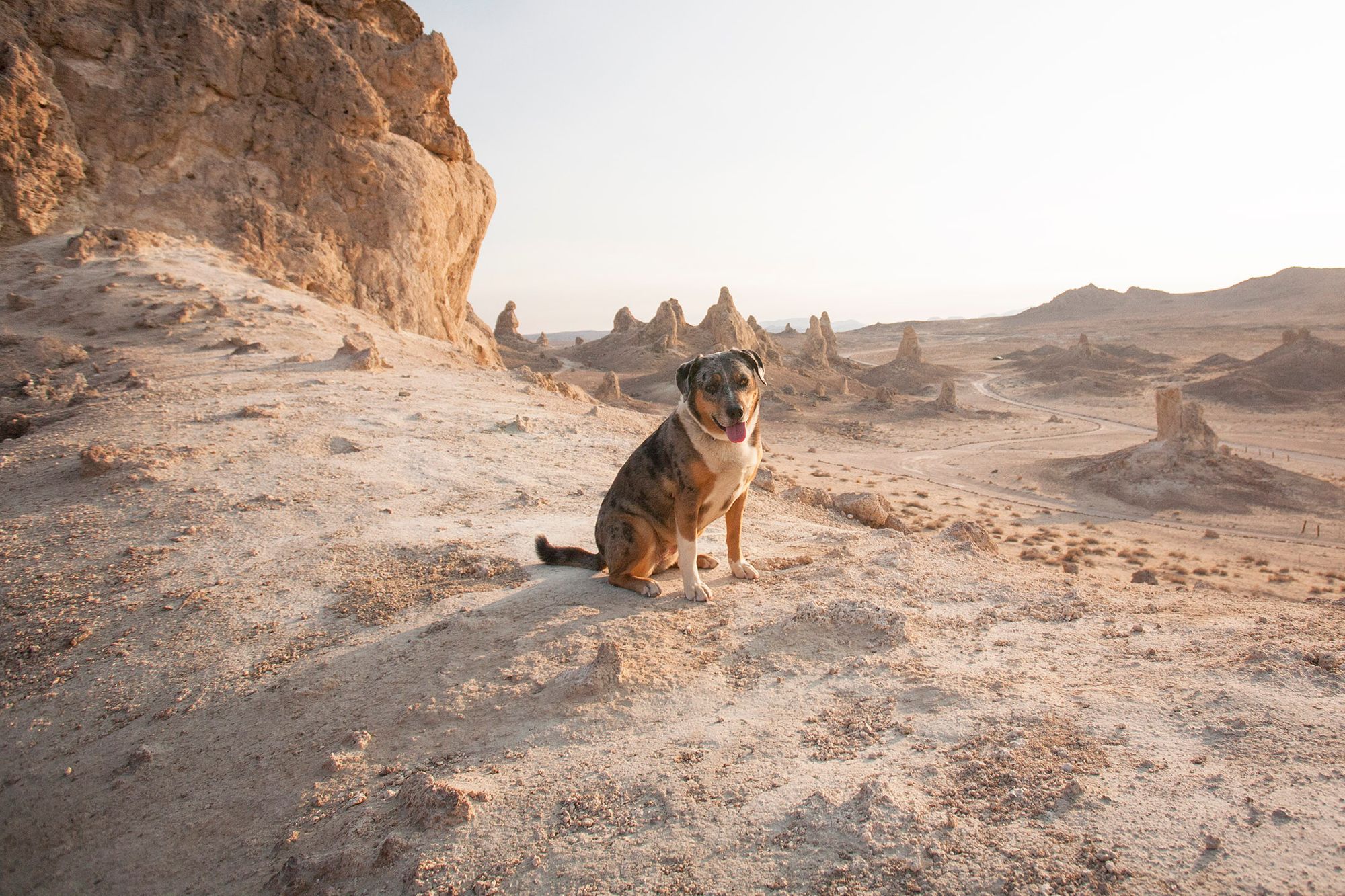 We've spent our fall driving south through California on the 395 and are LOVING it. Both Tommi and I called the Los Angeles area home for many years, but one of the perks we've enjoyed since becoming full-time RVers is that we are now able to explore our former "home state" at a leisurely pace, instead of taking rushed weekend trips.
After seeing the geologic formations at Mono Lake and Alabama Hills, we wondered if the Trona Pinnacles were worth a 40-minute drive from our camp, or if they would pale in comparison. And yes, it's awful ... we are becoming that jaded! I won't leave you waiting. Here's my answer: Worth it!

What are the Trona Pinnacles?
The Trona Pinnacles are geologic formations that formed underwater in the Searles Lake (now a dry lake) sometime between 10,000 to 100,000 years ago.
Getting There
From Ridgecrest, most of the road to the Pinnacles is paved, but the last 5 miles is dirt. We have a high clearance Jeep that's meant for roads like this, but I'm not gonna lie, it's a washboard, rutted 5 miles. That being said, we saw sedans, mini-vans and even a horse trailer do it with no problems, but the ground is very dry at the moment. This is not something you'd want to attempt if the ground is wet, so use your own judgment based on the conditions at the time you go.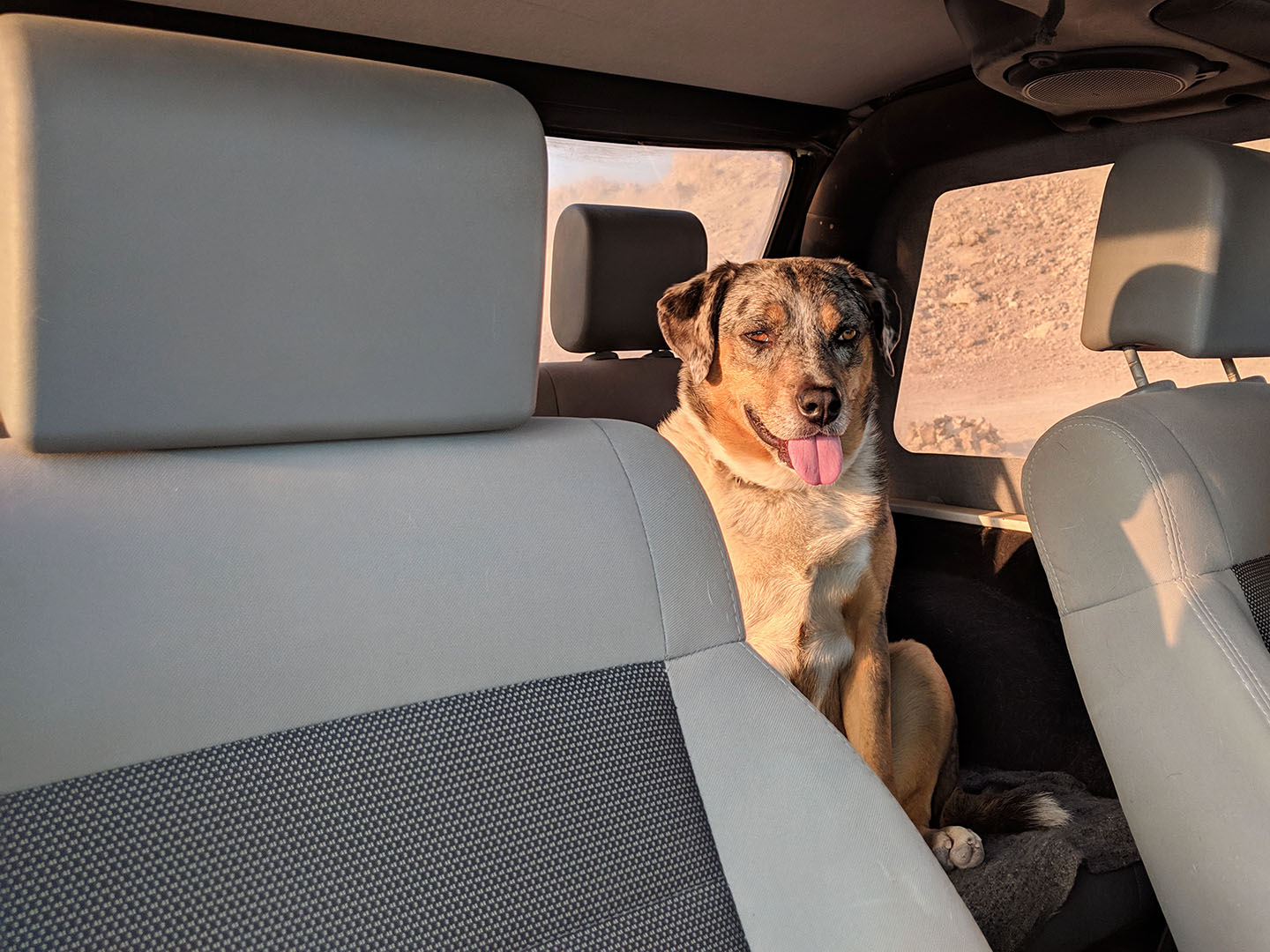 Lily is a true Jeep Dog and doesn't mind bumpy roads.
The road runs parallel to some train tracks, which are photo-worthy themselves!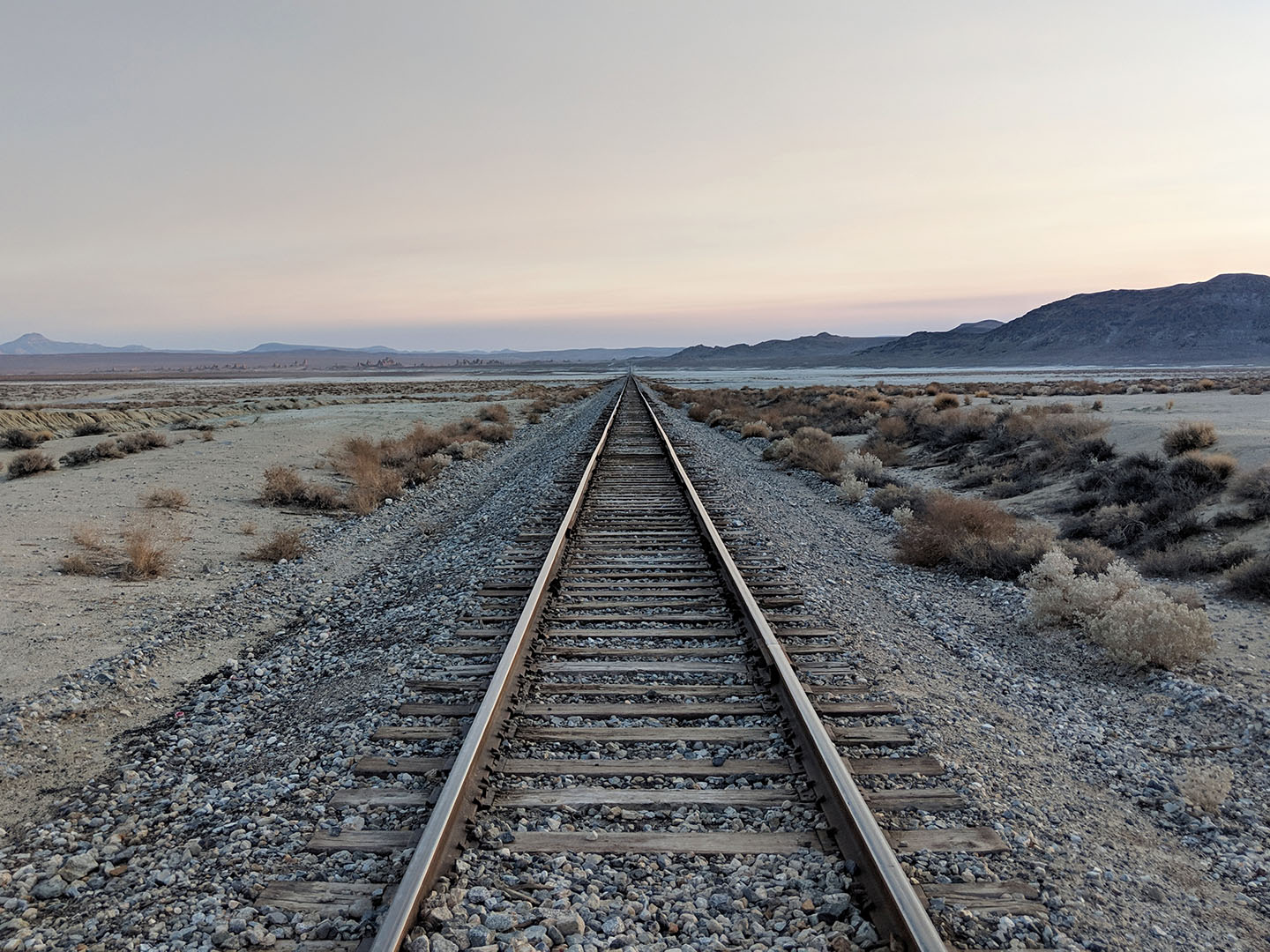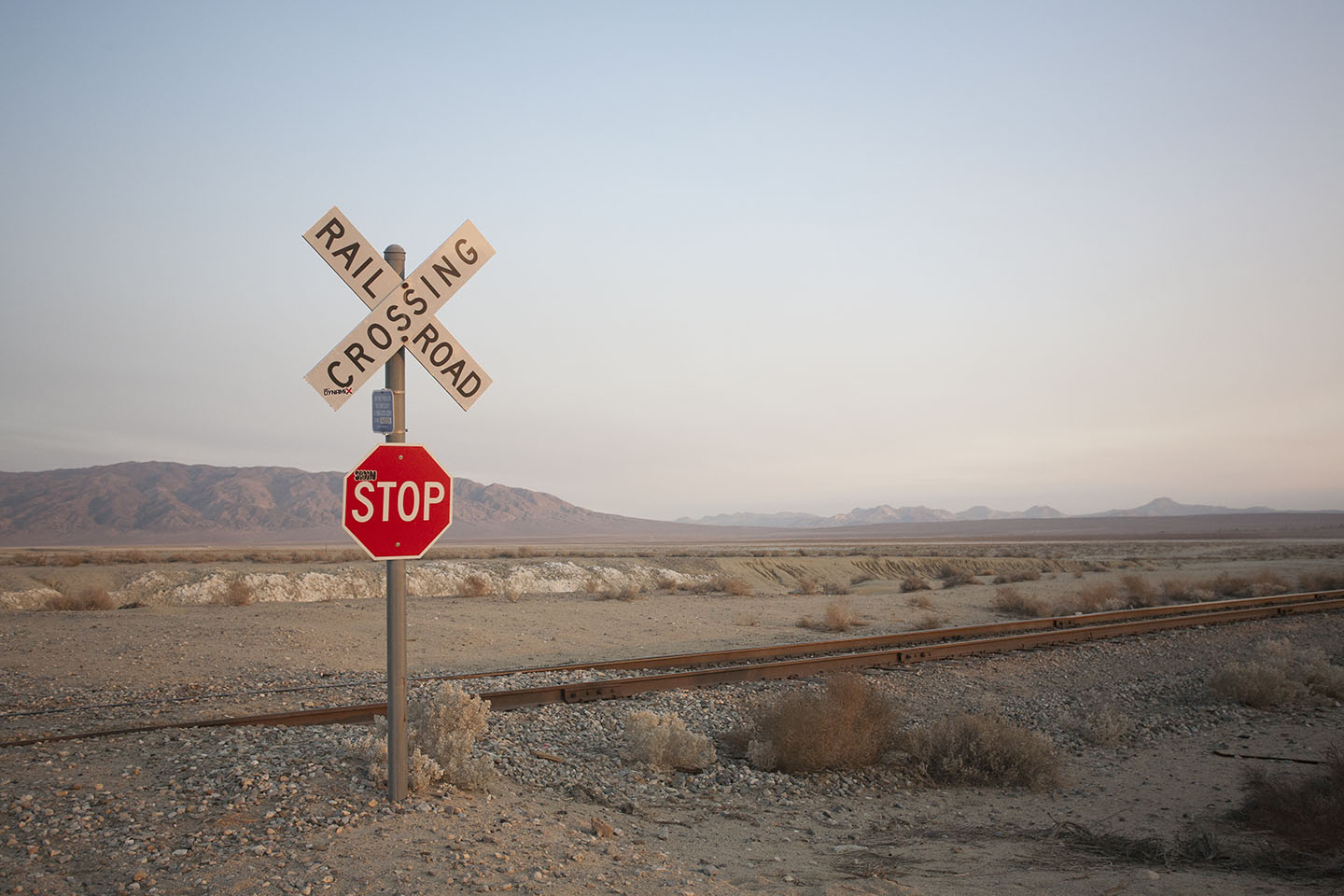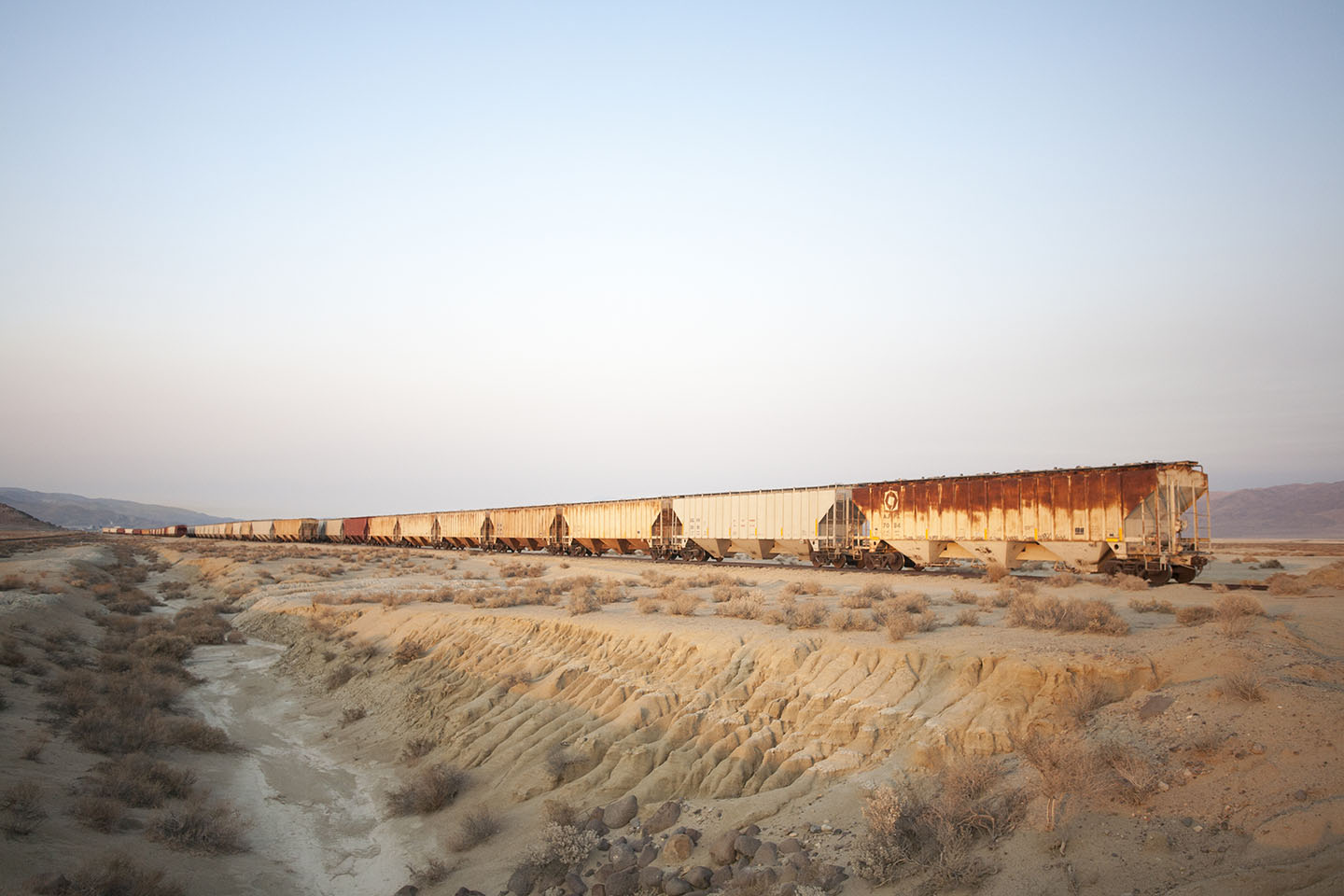 Here's what I would call a very good section of the road: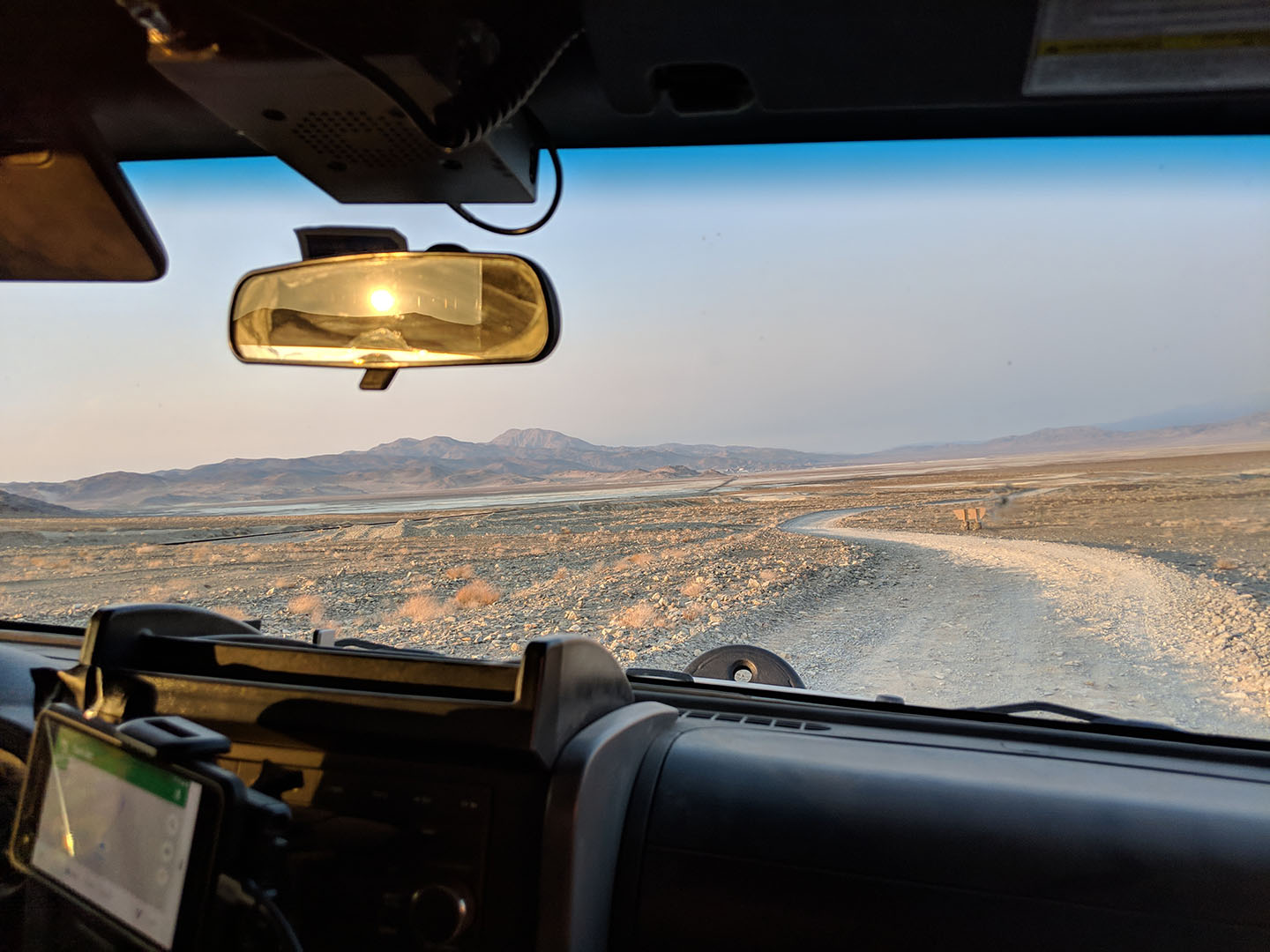 There's a strong sulfur smell as you drive through some mudflats. Not nearly as scenic as Utah's Bonneville Salt Flats (and you're not allowed to drive on these, nor would you want to!) but still such a unique feature if you haven't seen something like this before.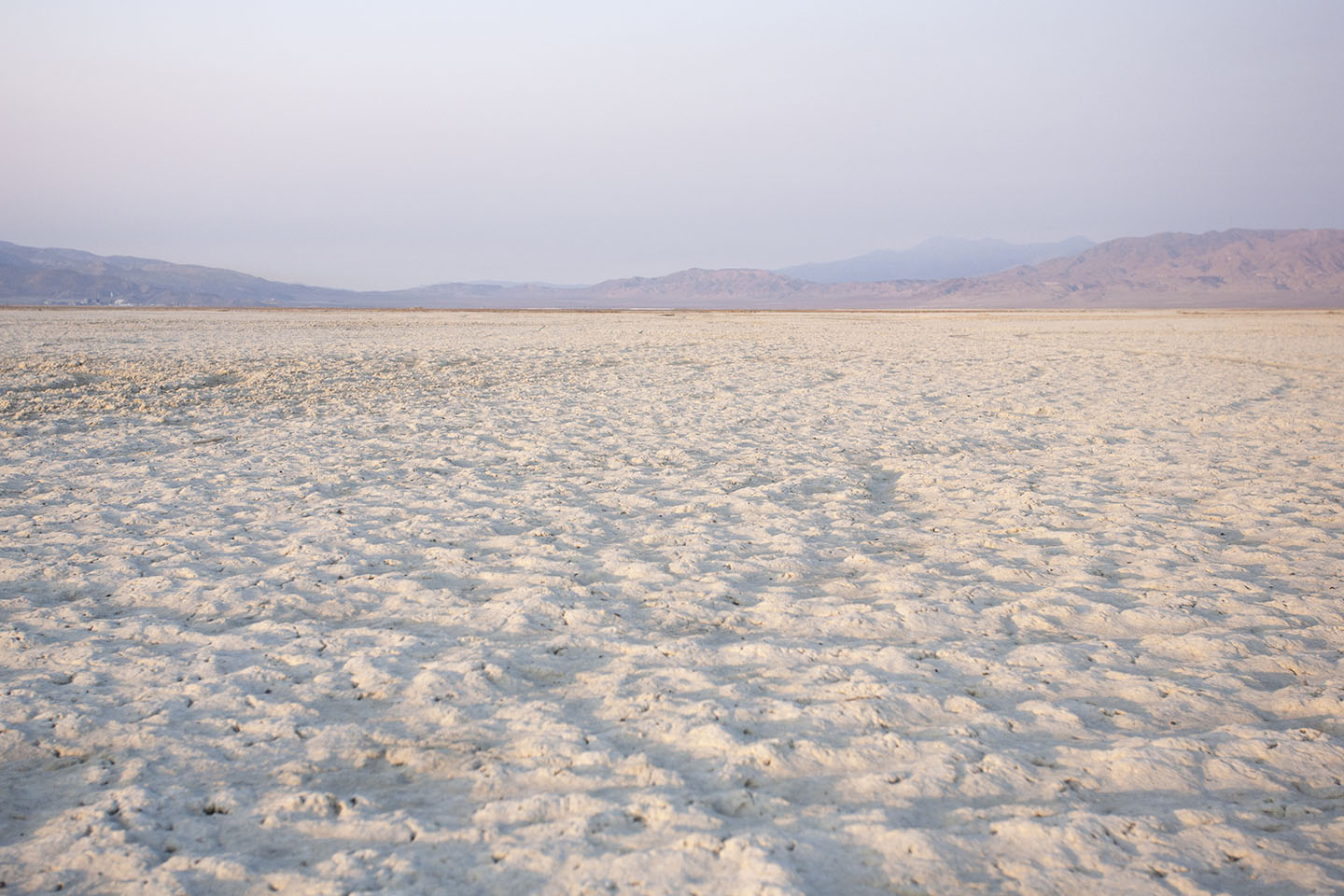 So what can you do at this National Landmark?
There's a driving loop and a walking loop, but honestly, both are poorly marked. Perhaps a long time ago there was just one loop road, and one walking loop, but today there's a ton of intersecting roads and trails, so we chose to park near the pit toilet and just get out and start walking. There's no fee to visit, and we had good Verizon cell coverage.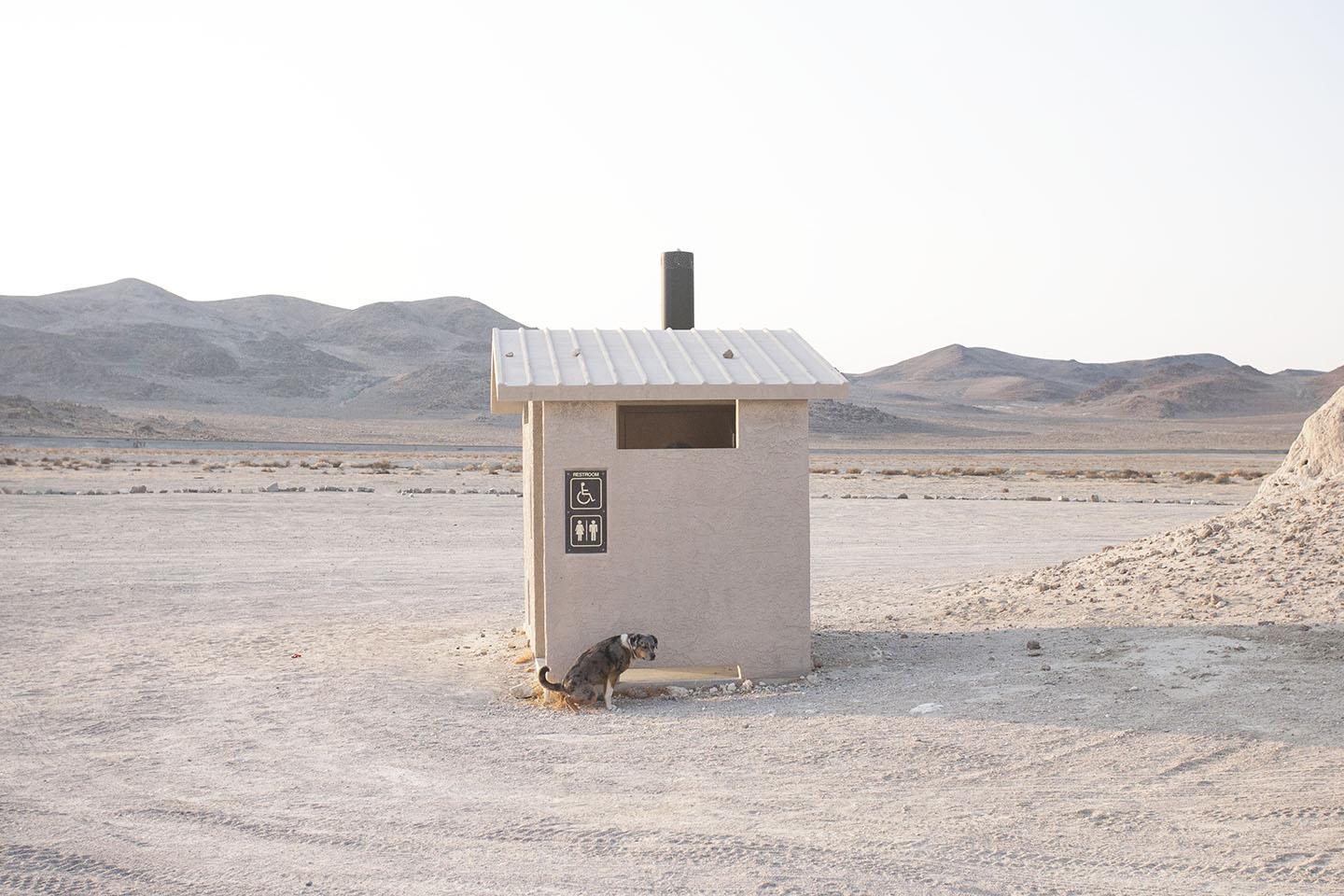 Ane Protip: BYO toilet paper.
Even a short walk will get you some amazing views!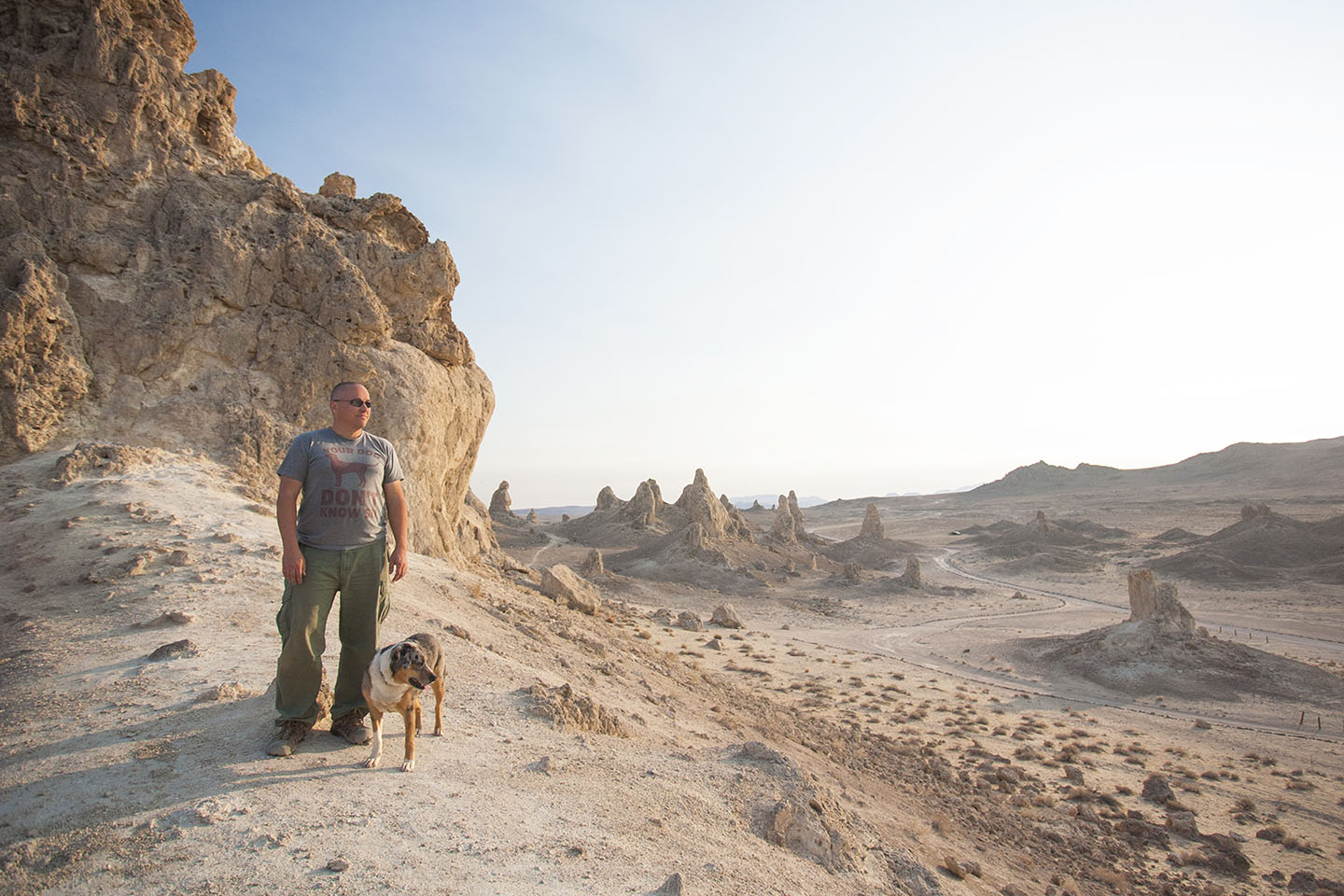 Here are some kids, for scale: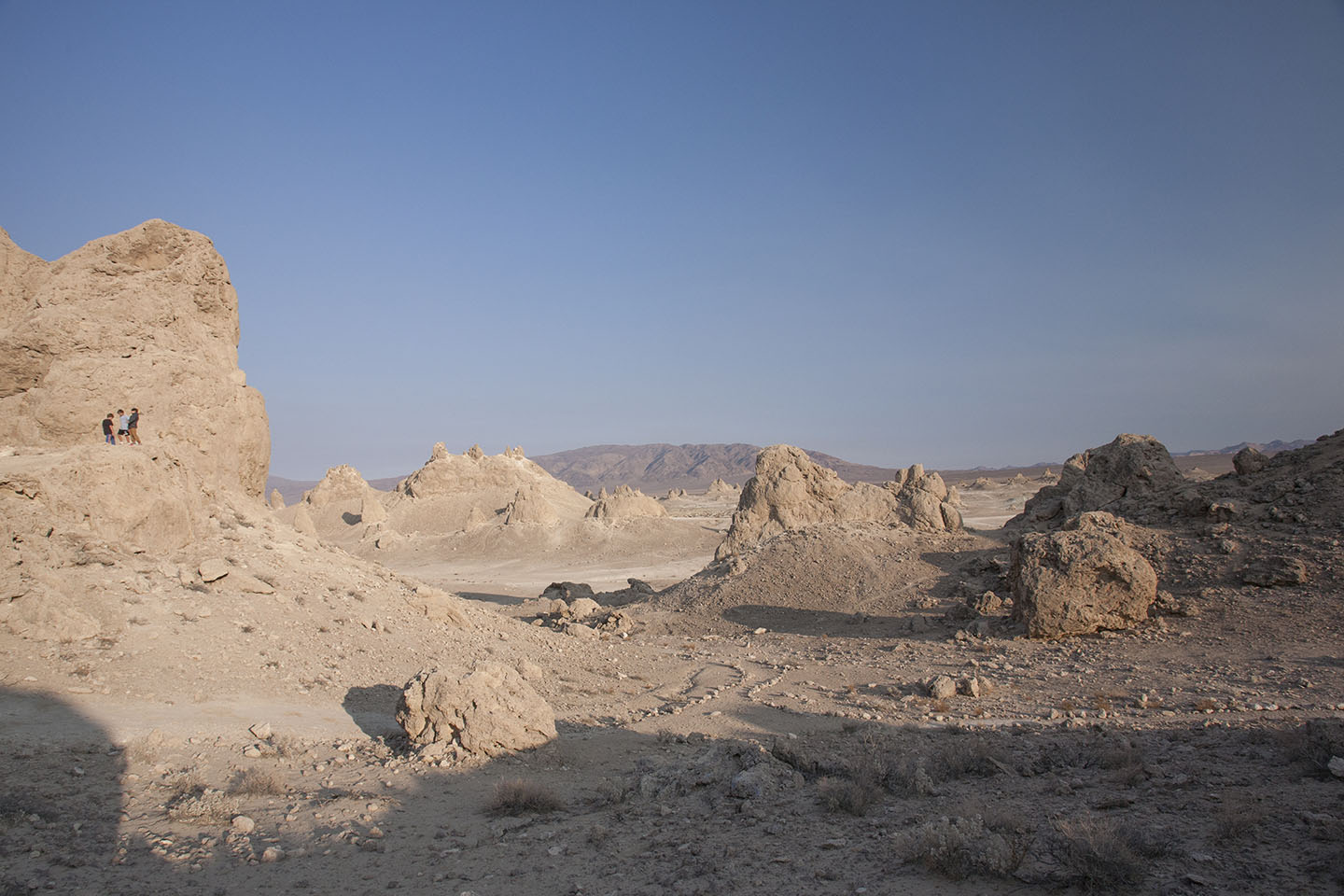 The temps were cool on this early November afternoon, so it was perfect for the dogs.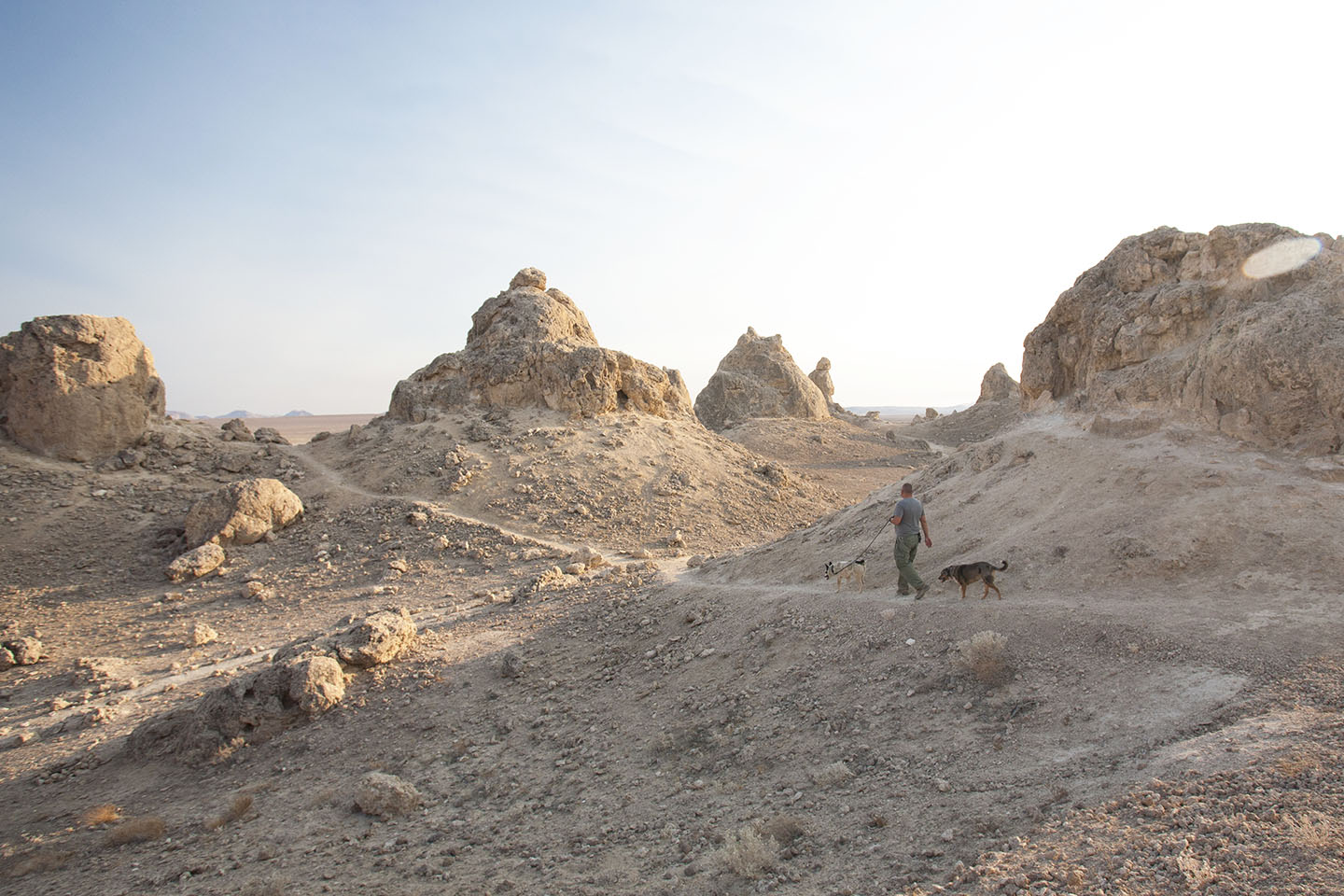 There's even a small man-made cave, which both dogs thought was cool (and stinky) to explore.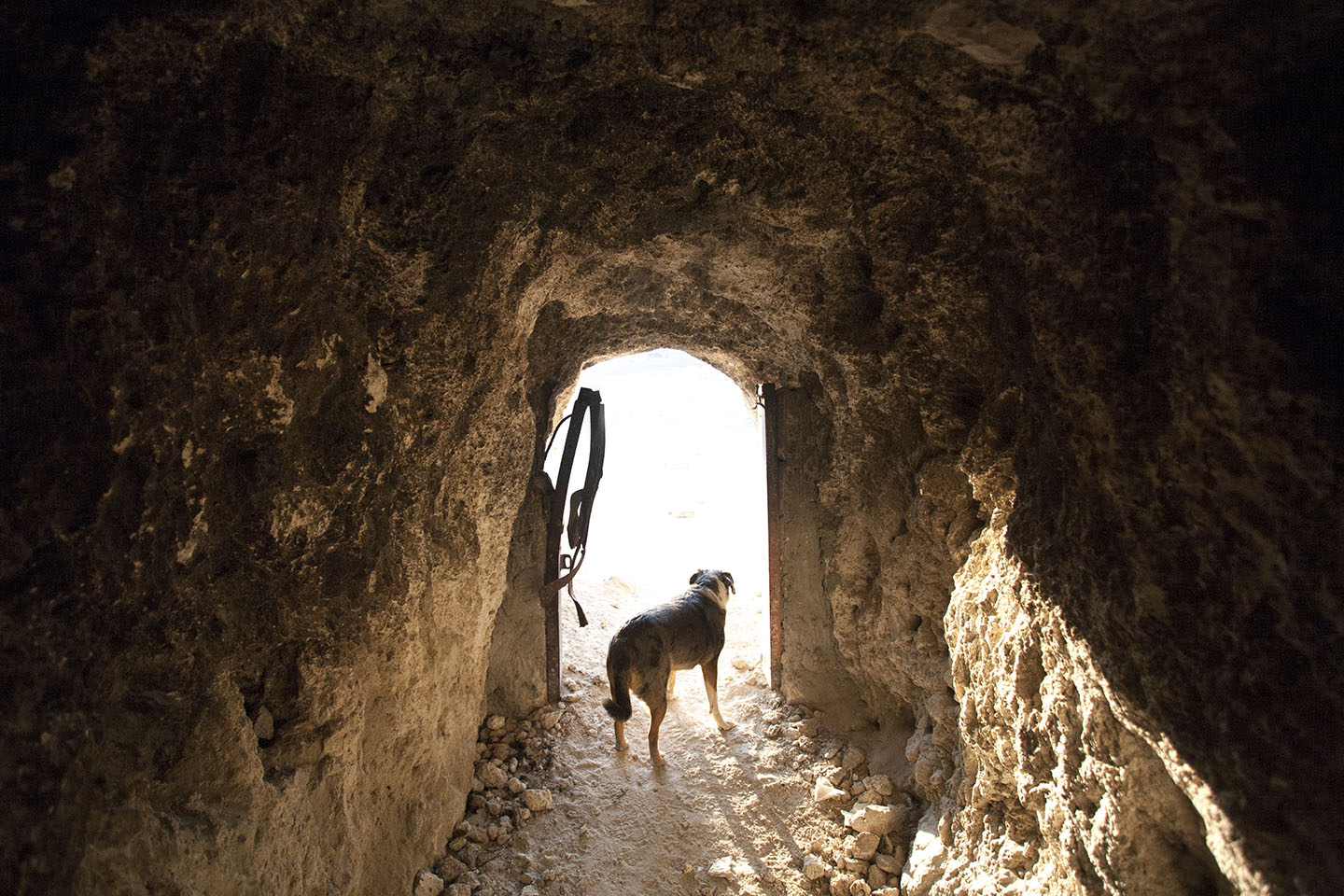 This land is managed by BLM, which allows camping and RV stays. I don't think I'd want to drive down the 5-mile dirt road with our 38ft Class A, but we tend to err on the side of caution.
No water, so make sure you bring enough and pack out all trash.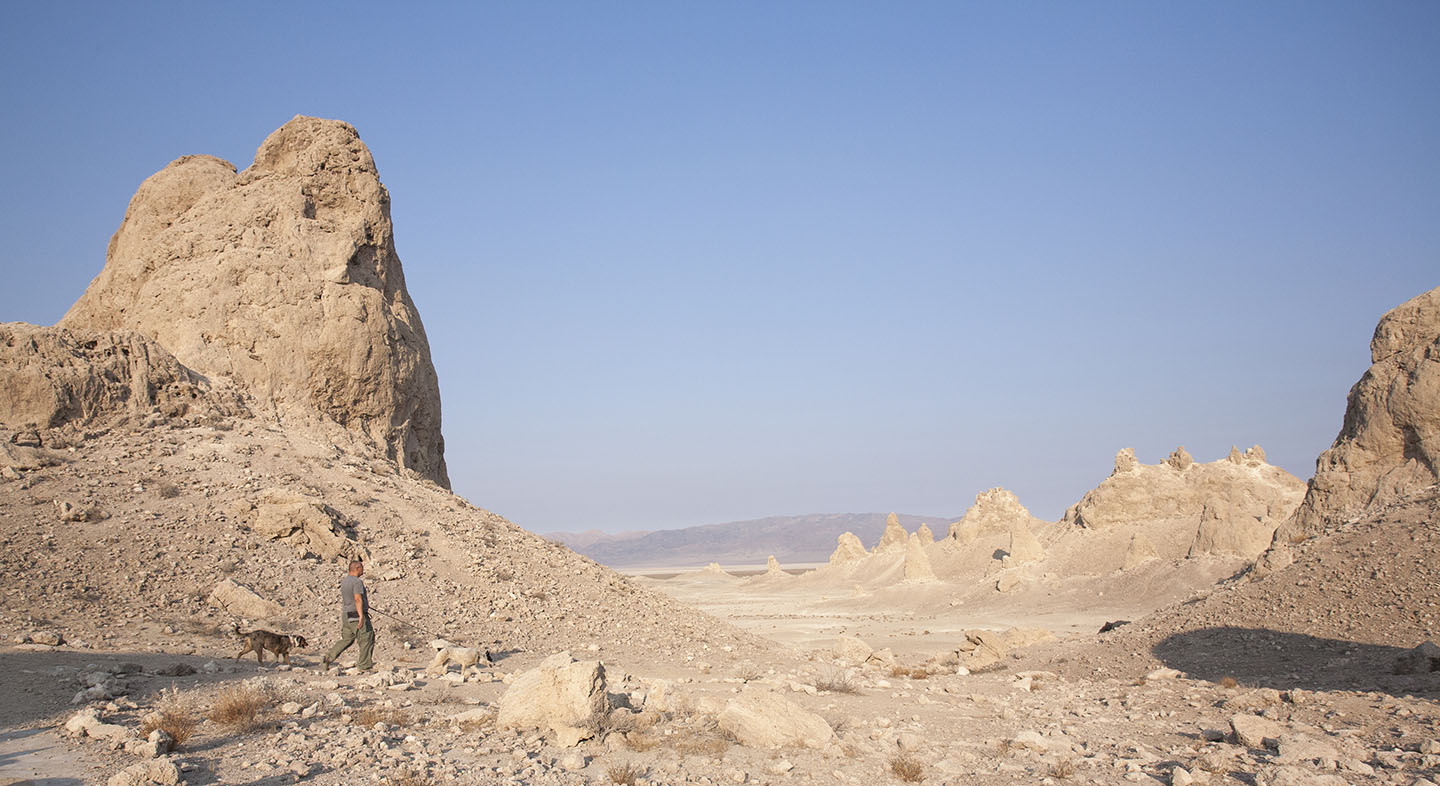 Can you even spot Mushy? He's such a dirty dog that he blends in with the rocks.
You could easily spend a full day driving all the roads, taking photos and hiking, but we wanted to get back before dark so our stay was about 2 hours.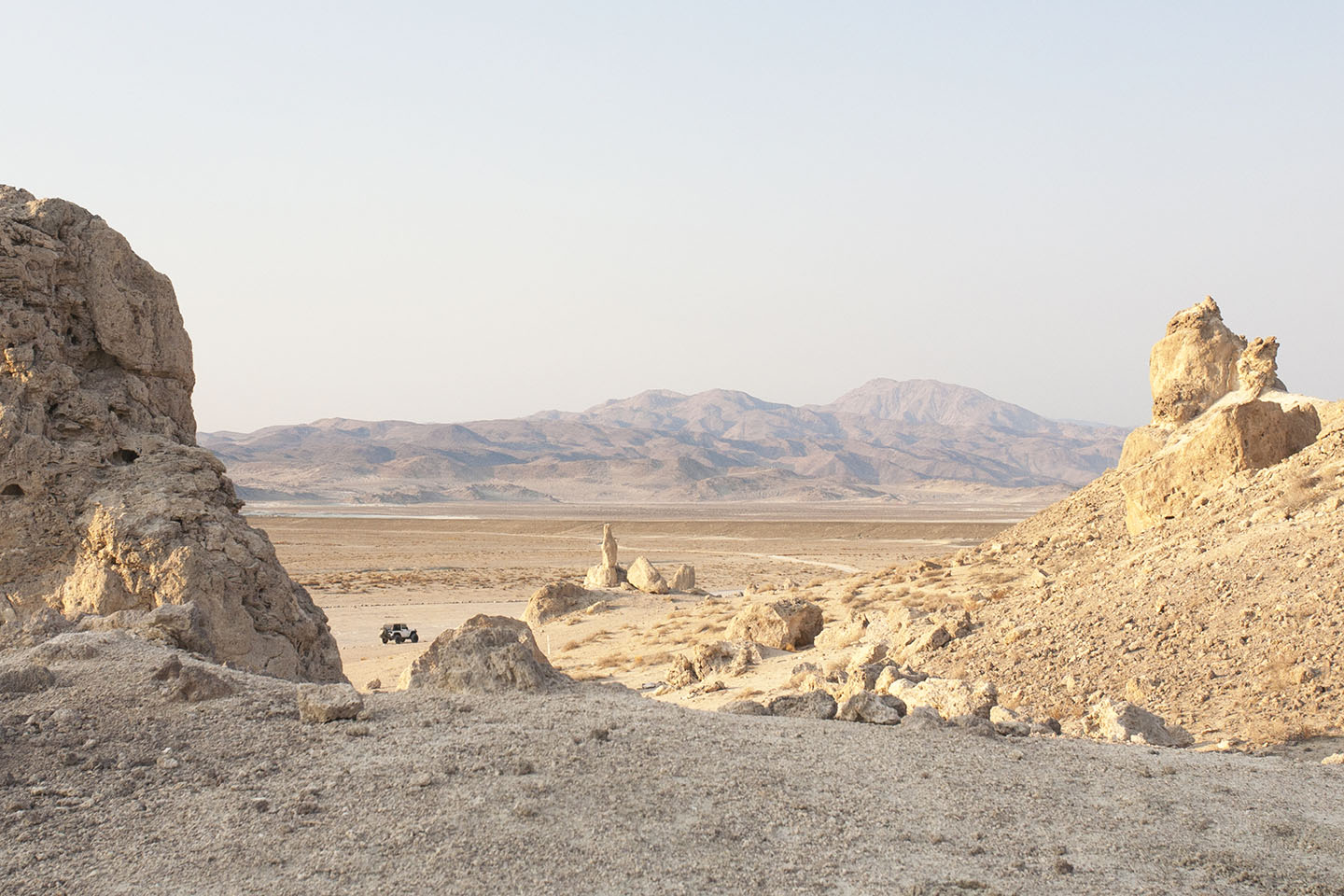 All in all, a fun dog-friendly adventure if you're in the area!
Bonus Stop!
If you're headed to Trona Pinnacles from the town of Ridgecrest, Fish Rocks will be on your left, and clearly visible from the highway.
Lily and Mushy actually thought they were very scary, so although this photo looks like they're enjoying themselves, they were very happy to leave! Nonetheless, it's a great photo op if you're driving by (and have braver dogs than we do).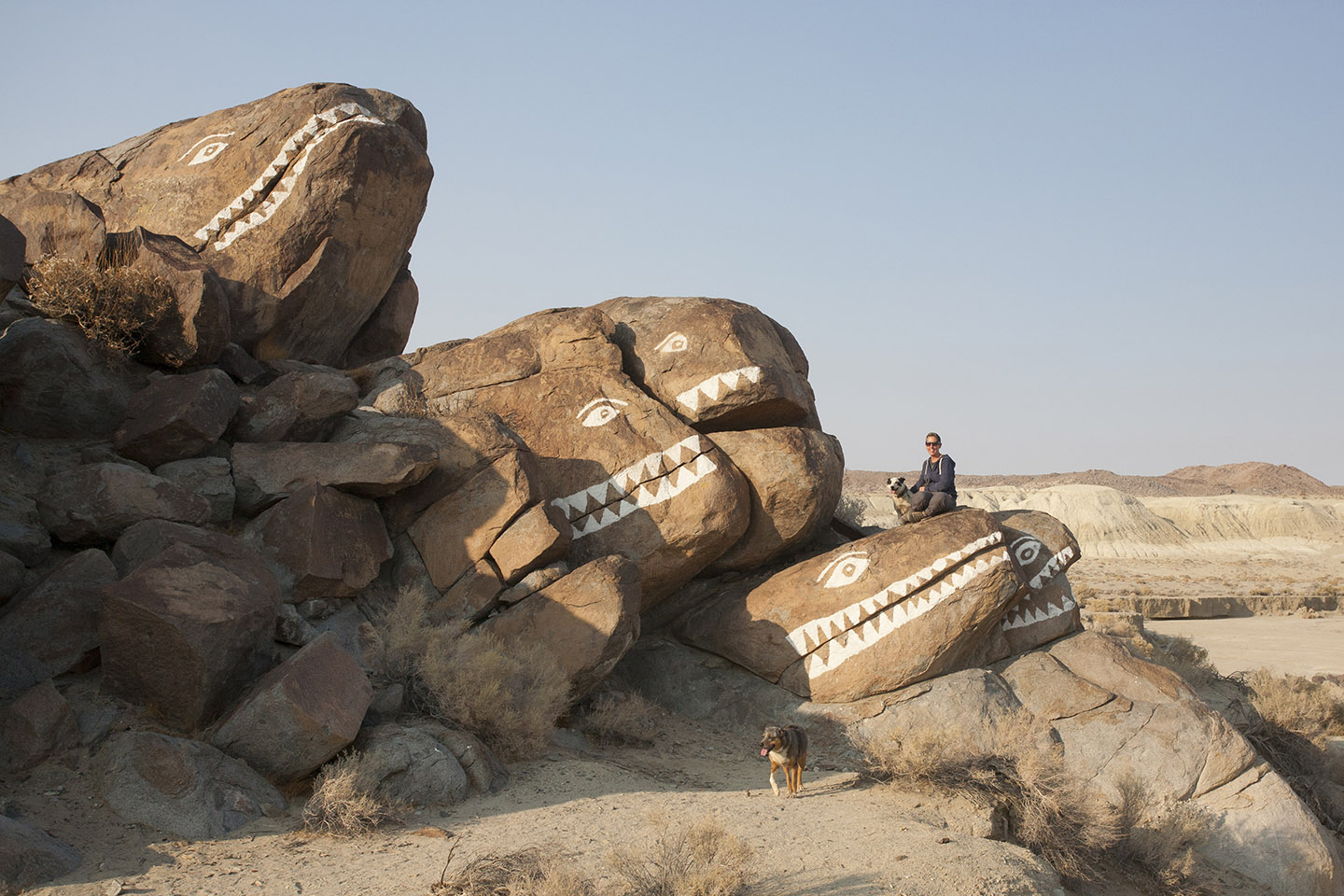 The area near the rocks has a lot of broken glass on the ground, so choose carefully where you let your pets roam.