Campsite review: Tinkham Road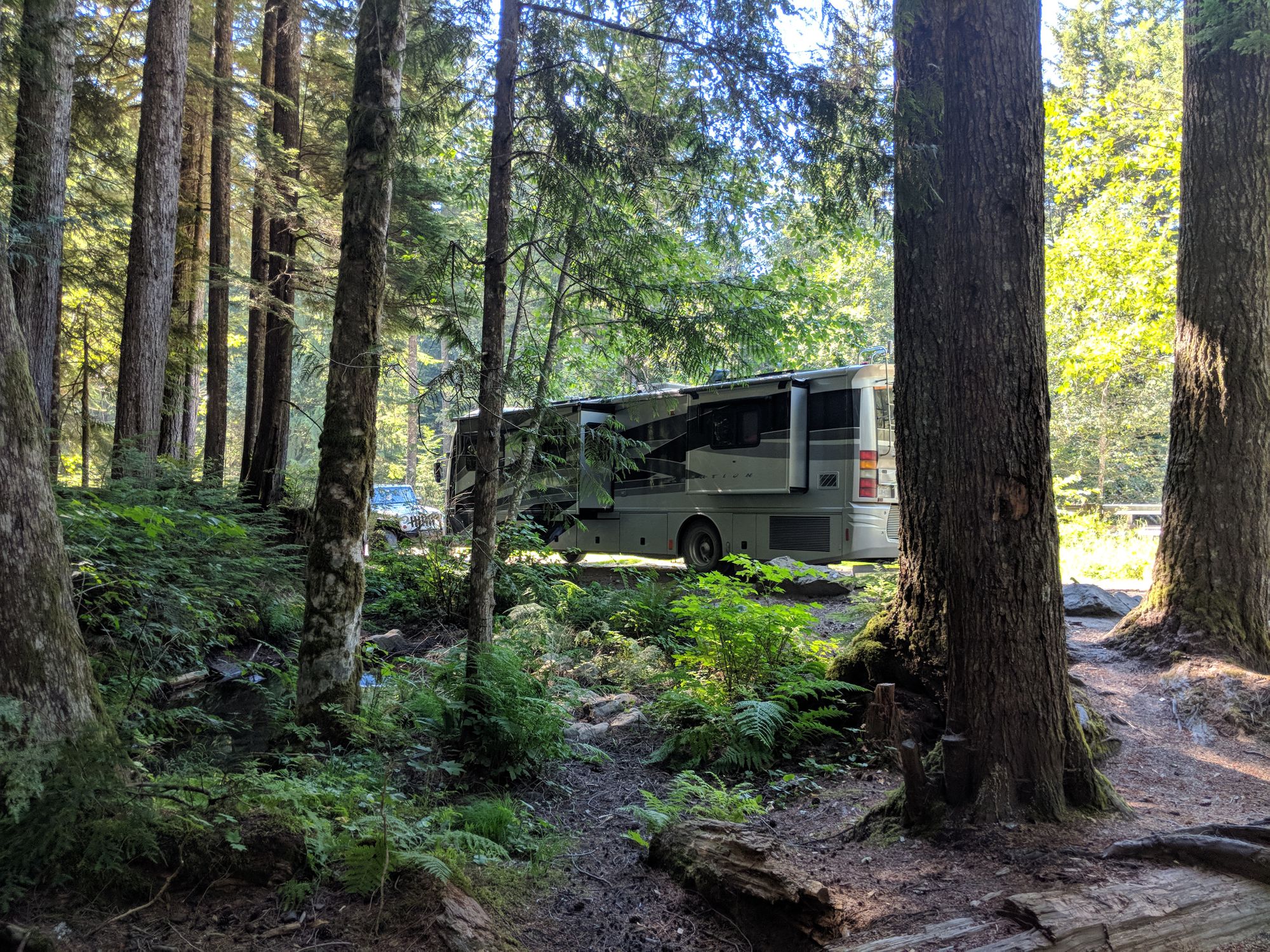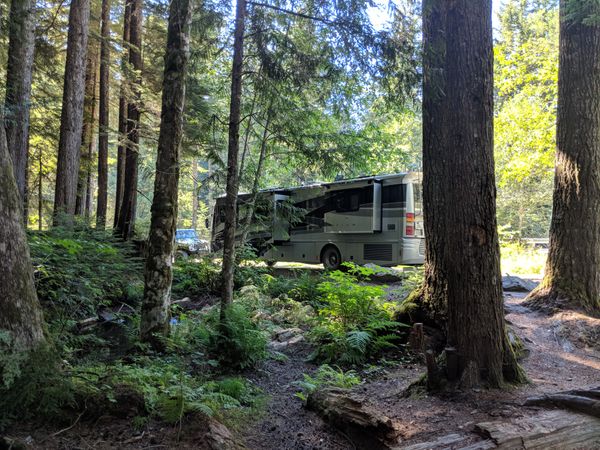 Tinkham Road is a national forest boondocking area 1 hour east of Seattle, WA that goes through a very lush, densely forested area. There is practically no solar charging here. Young branches reach in on the roads, we couldn't even drive the access road without hanging branches brushing our roof.
The road has some potholes, more so on the western end (as of late July 2018). It probably gets pretty muddy after rains, but we didn't get any rain. In drier days, cars driving past kick up a lot of dust.
You can hear I-90 throughout the day, but it quiets down at night. Nearby creeks and river also mask the noise somewhat.
Verizon worked ok except on weekends when the tent campers overloaded the local tower. AT&T on our Mobley failed to get any signal.
The Campendium marker at 47.390786,-121.519954 is a T-shaped spur road, with sites on both branches of the T. Like everything else, it was pretty grown in in late July 2018, and we decided not to try to drive there. I was also a bit dubious about how much room we'd have to navigate those 90 degree turns with our 38-foot motorhome. Smaller rigs and trailers should have more luck, especially if you don't care about your sides getting pinstripes from the branches.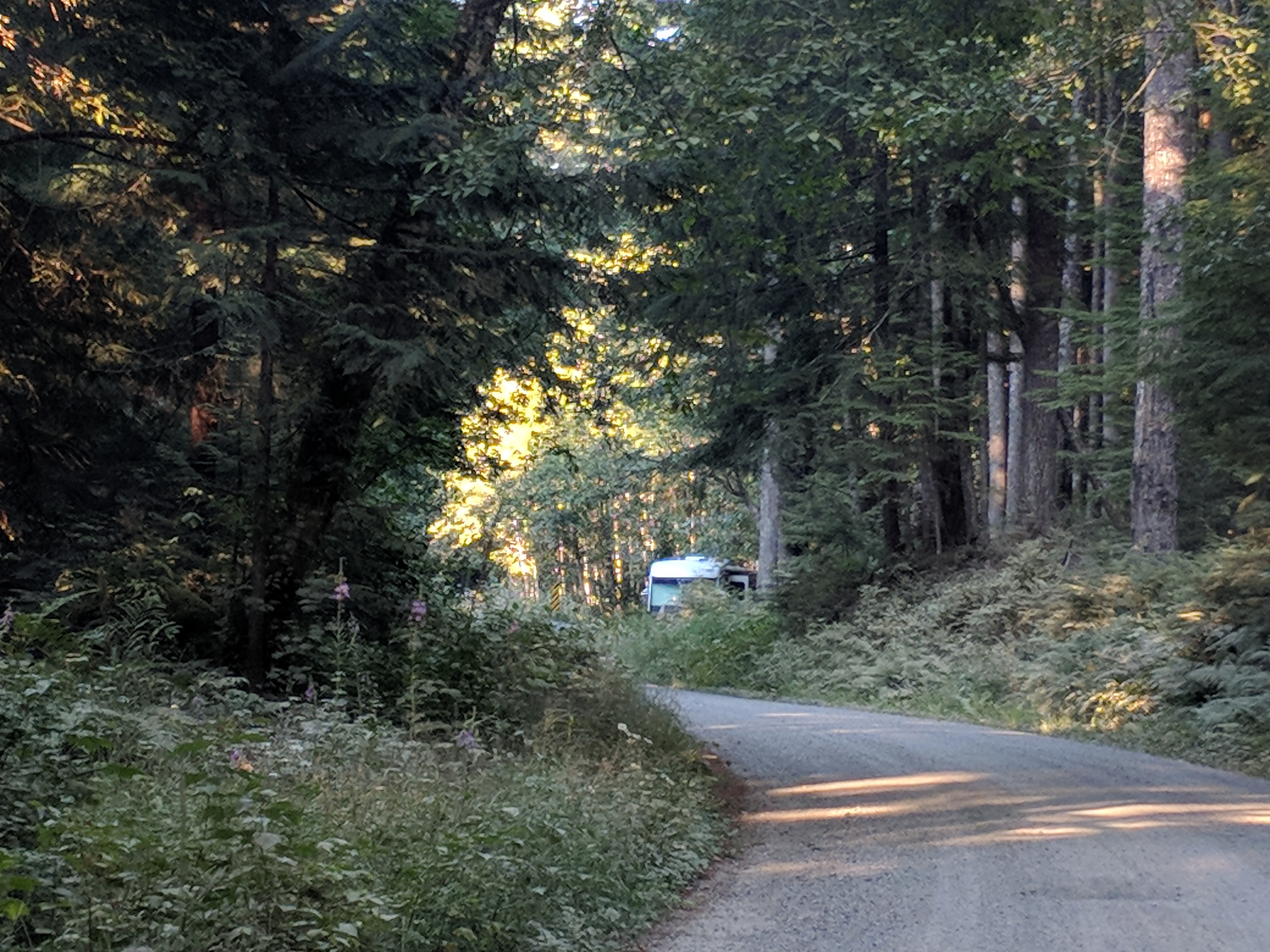 We camped at 47.391064,-121.530378, which was a relatively level area at a shallow angle directly off the main road. Very easy to back into. For big rigs, I would recommend you back in too, as we needed to lift our front tires 3+ inches and still didn't get perfectly level, and the front is safer to lift on a diesel pusher. Even with that caveat, this is one of the more level spots along Tinkham Road, and definitely the most big rig accessible. Right next to the site is a dead end road that you can use to turn around. Behind the the site is a rocky creek, and upstream along that is a shallow wading pool.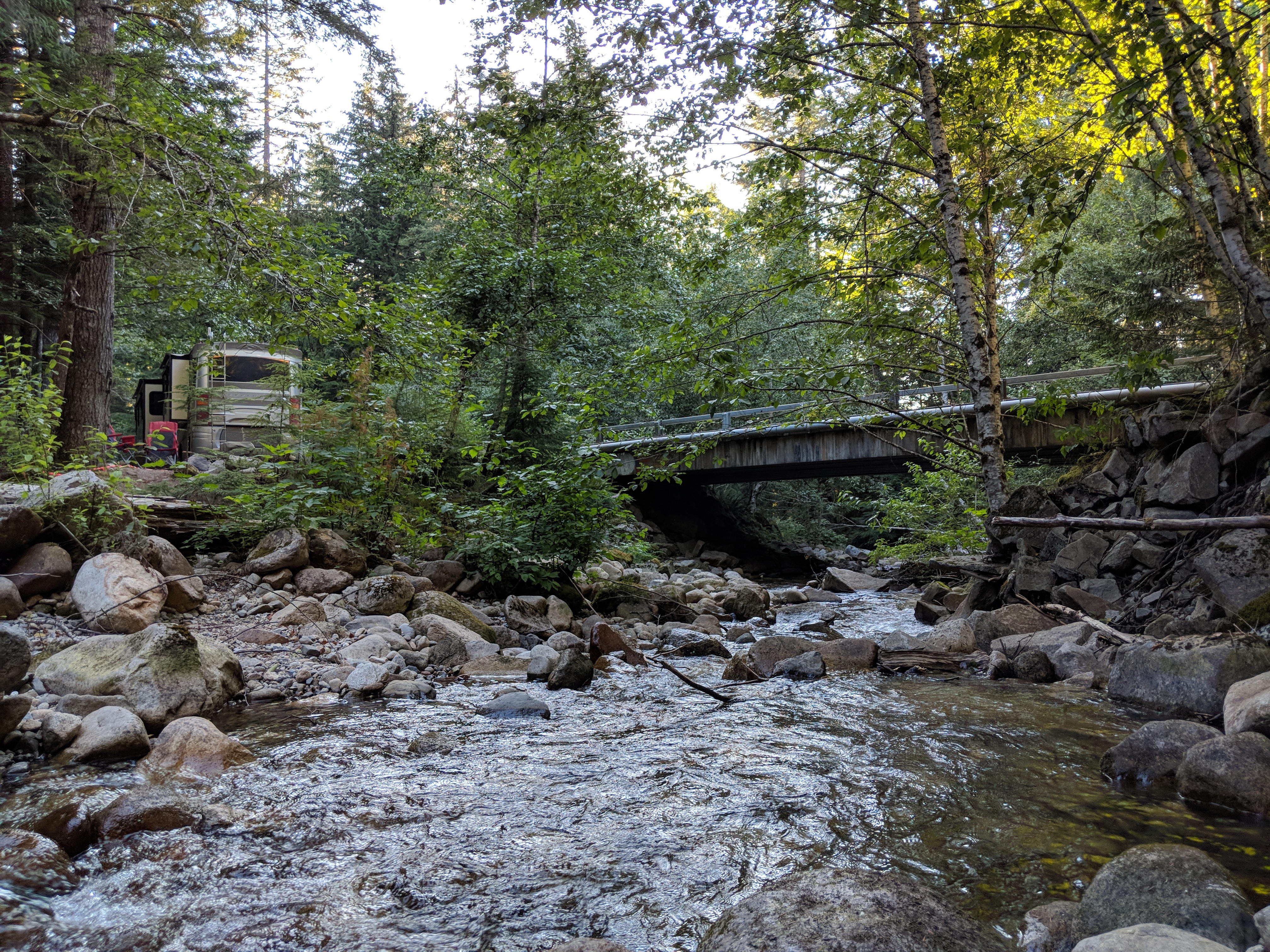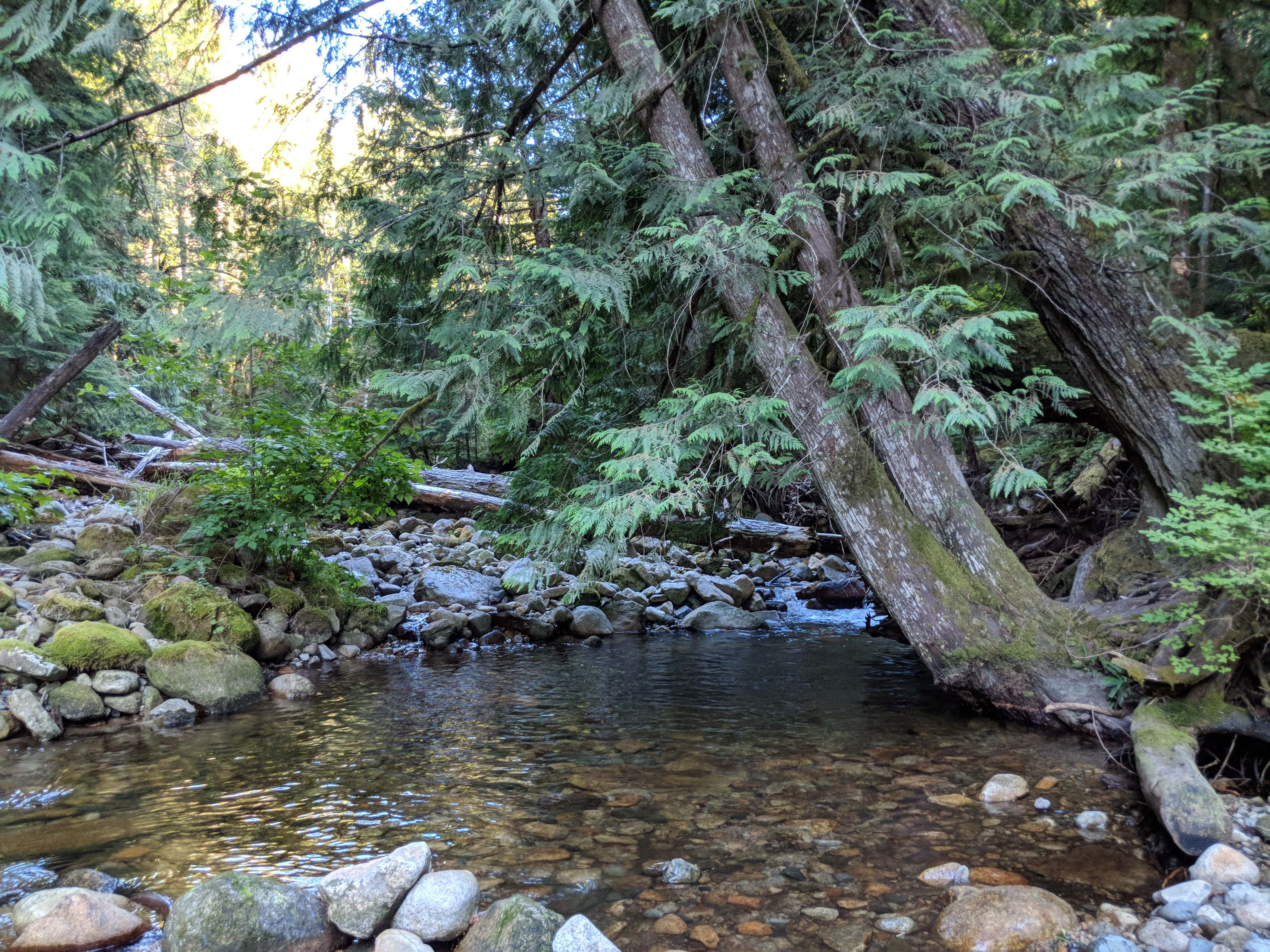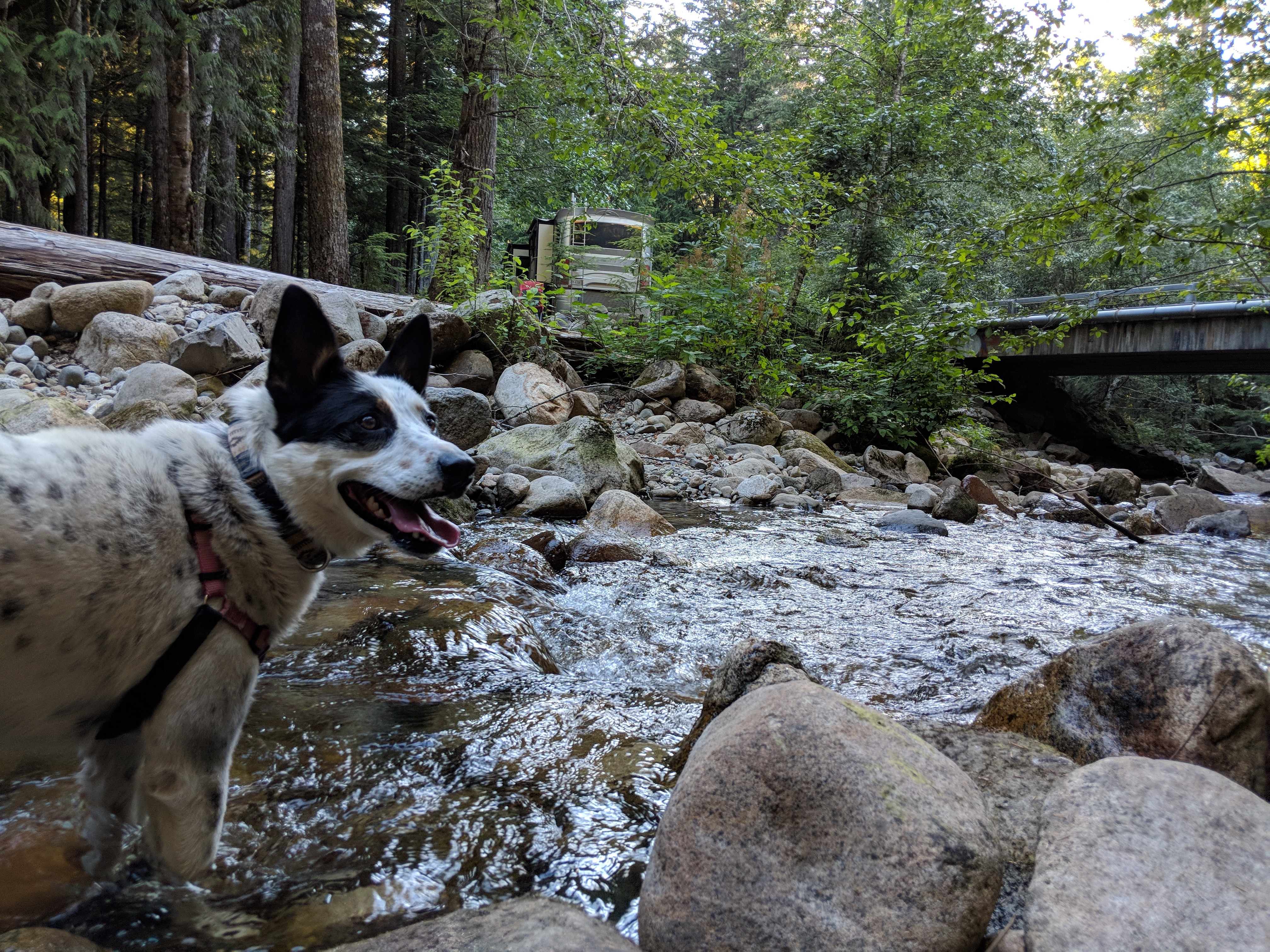 In addition to the two areas above, we saw two smaller class A's parked on the north side of the road, at a 90 degree angle with their noses near the road. We didn't see other spots for bigger rigs, but we did not explore the two southward roads.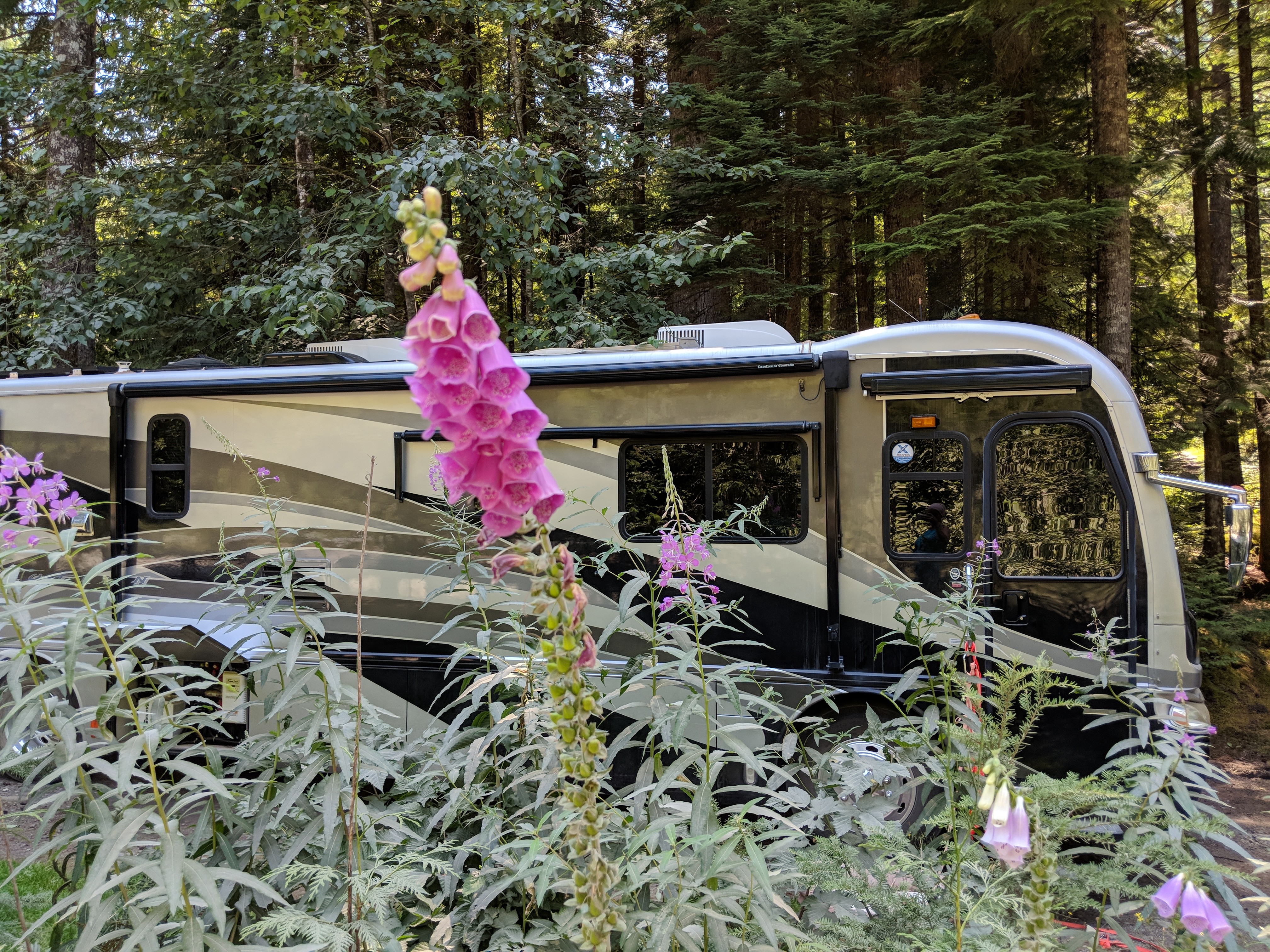 The area is very popular as a local tent camping destination, plan to arrive mid-week or you may find RV-size spots taken by tents.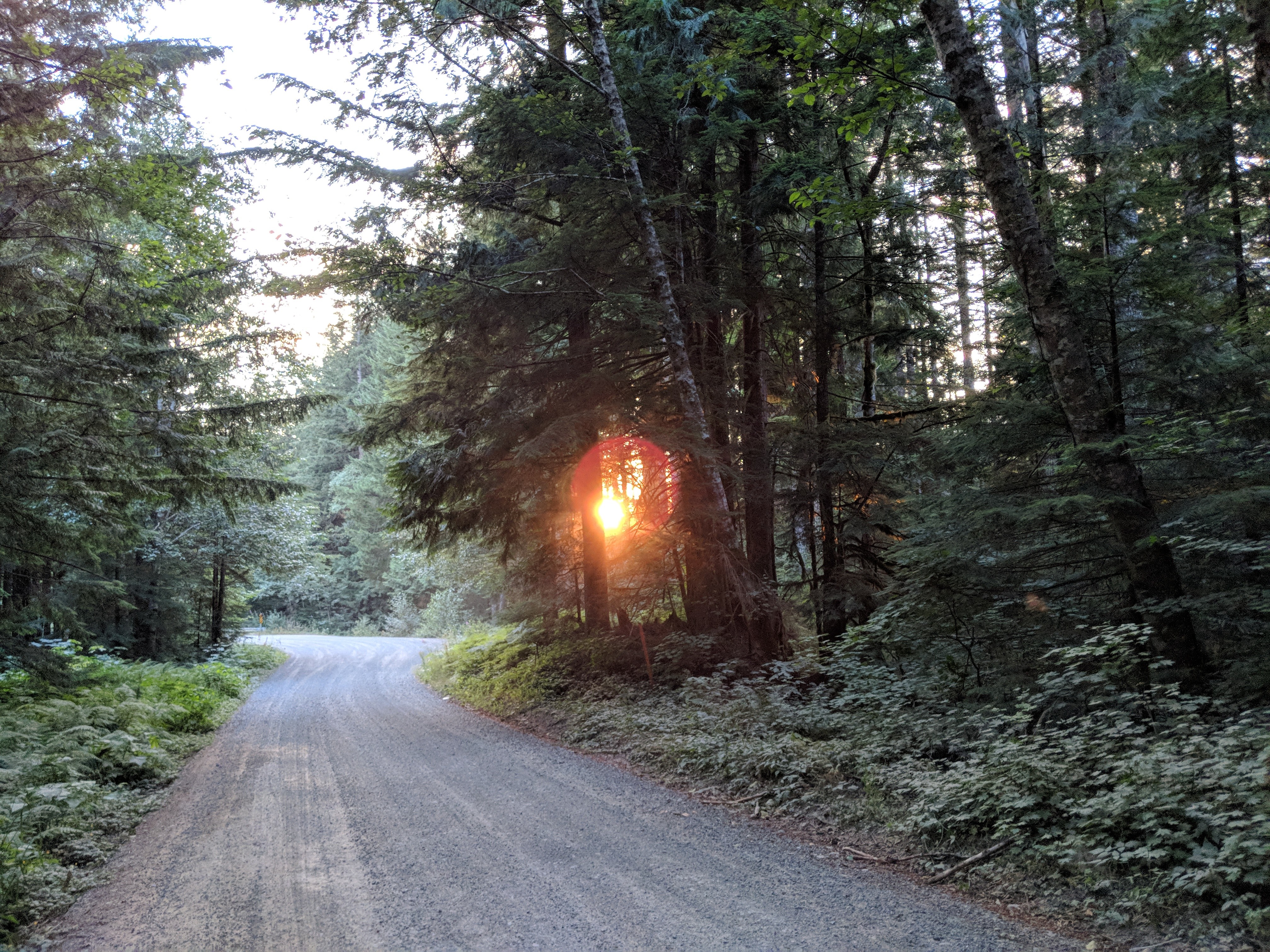 At 47.390996,-121.536181 is a tiny marker post saying that west from there is a state forest. While it was a very popular area for tent campers, we didn't see great RV spots in that area. If you camp there, make sure to check what the rules are.