RV park review: Westwind RV & Golf Resort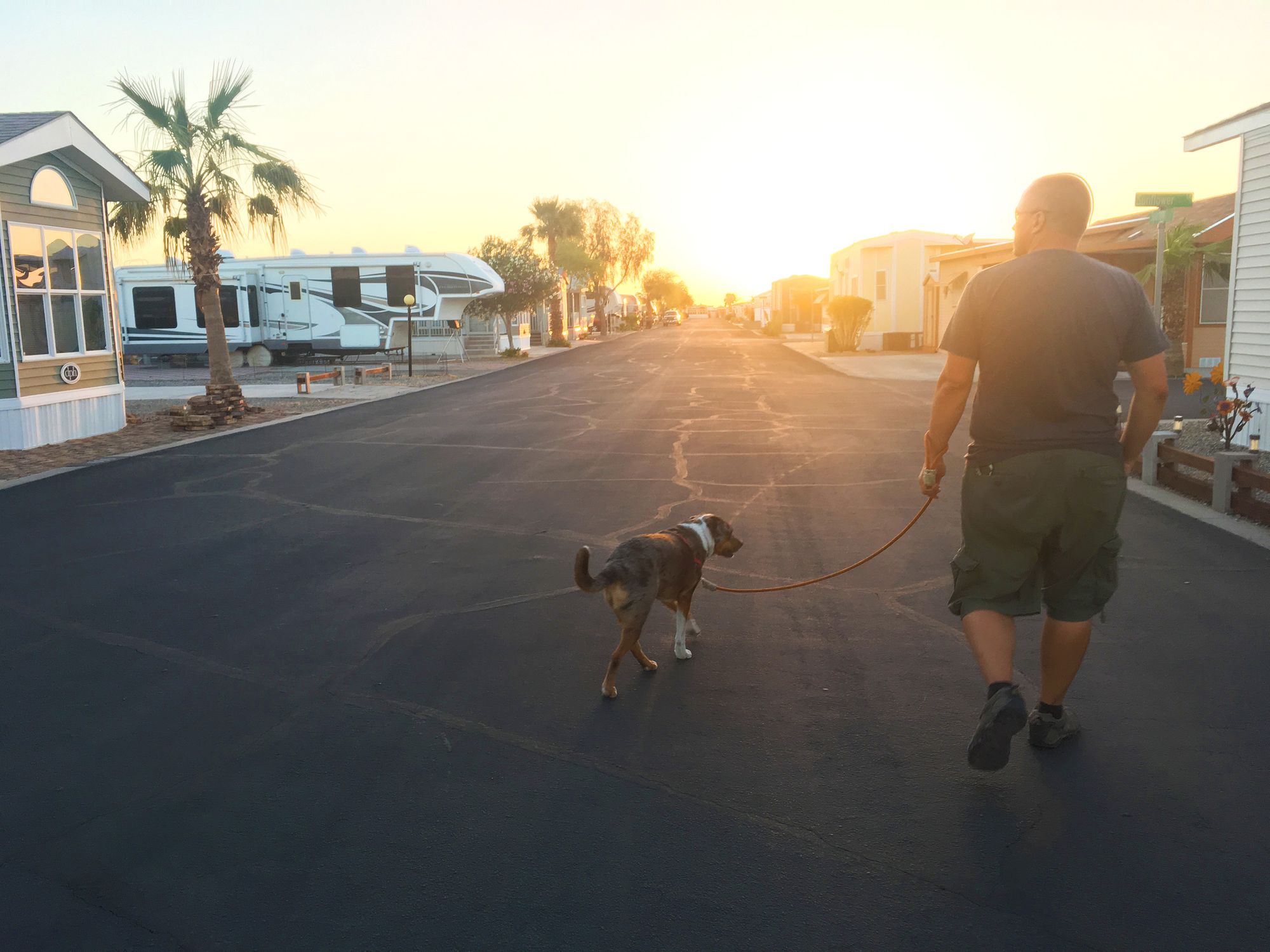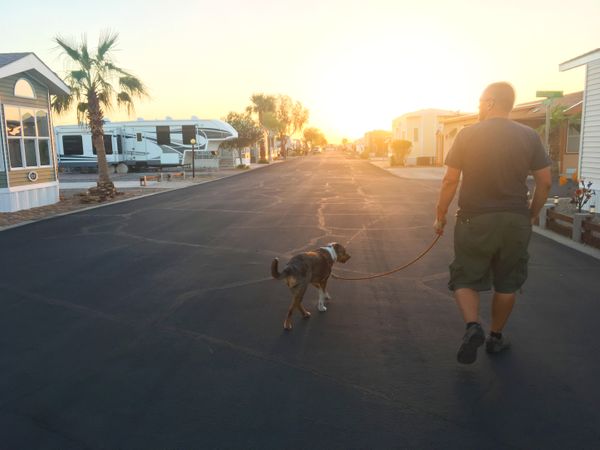 We've been to the Westwind RV & Golf Resort twice now. The first time was in February as we were passing through to get to Texas and the second was at the end of March while we took care of some service appointments in Yuma.
Our 2016 Passport America book states that this is a 55+ park, however they seem be okay with younger folks visiting, as long as you're not staying long-term. We're kid-less, but I'm pretty sure they don't allow children at the park unless they're visiting a seasonal resident. Ask when you're making a reservation to be sure it meets your needs.
Both times we requested a reservation through their web site and were called back promptly to confirm and give a deposit. Super easy.
The park is huge - it has over 1,000 lots, which are a mix of RV spaces and mobile homes. All are clean and well kept, no run-down units. Here's a shot of the park I took from a plane as I flew into Yuma aiport. The green area is the golf course. This was in February and you can see how popular the park is - I don't see many vacant spots.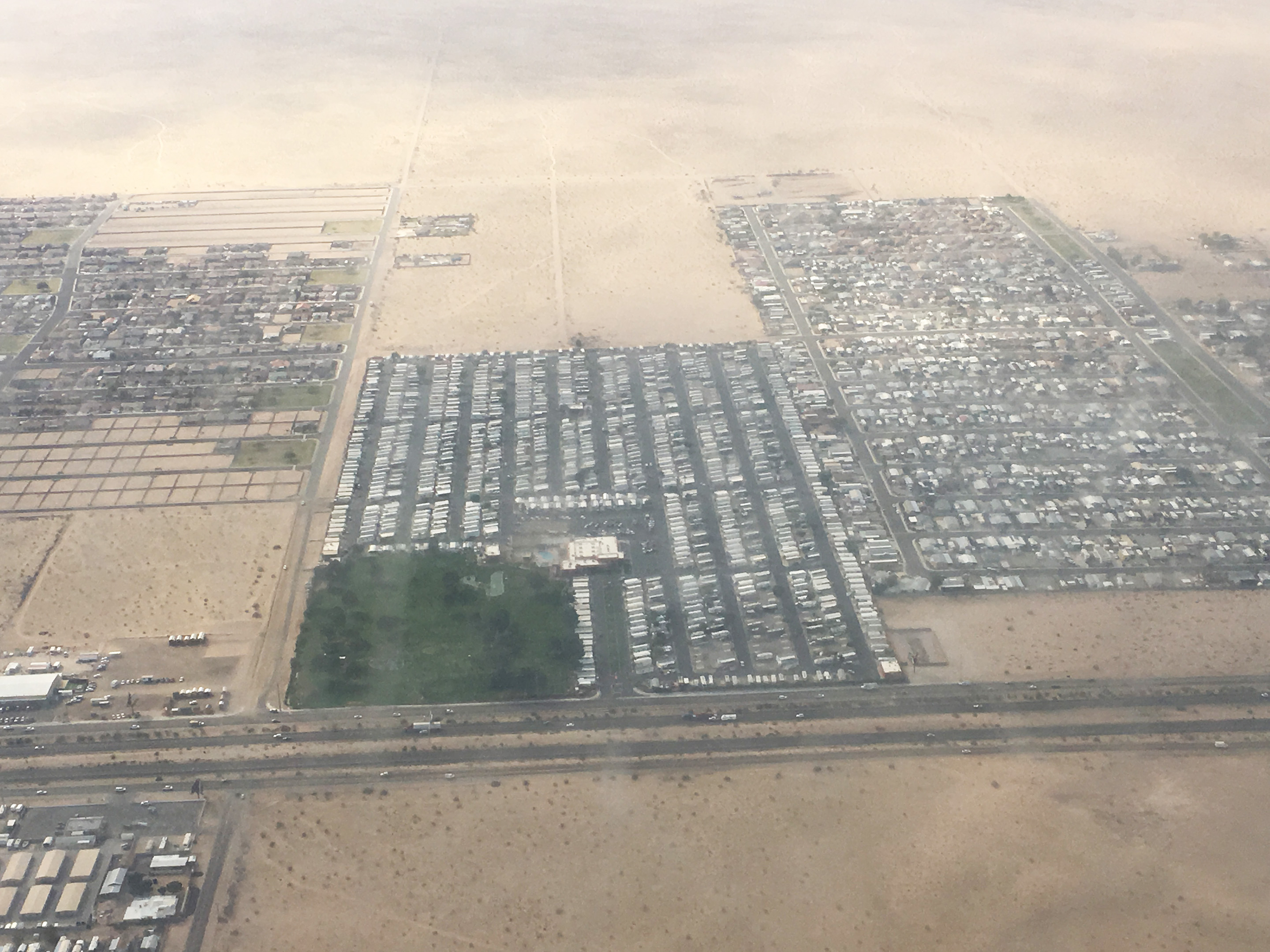 Each RV space has a concrete pad. I used it for workouts and for practicing my roller skate spins. (Definitely needs some work but I'm getting there!)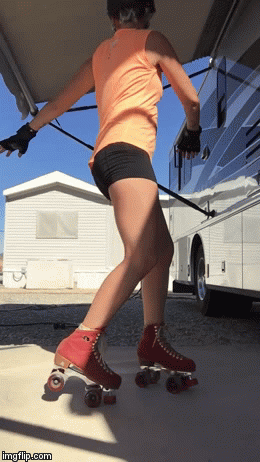 The streets within the park are really nicely paved.

Lots of people bike within the park since it's a pretty long walk to the pool if you're parked on the edges of the property.
We got a few runs in with Lily (and Stimpy got pushed -- despite his grumpy face I swear he enjoys it).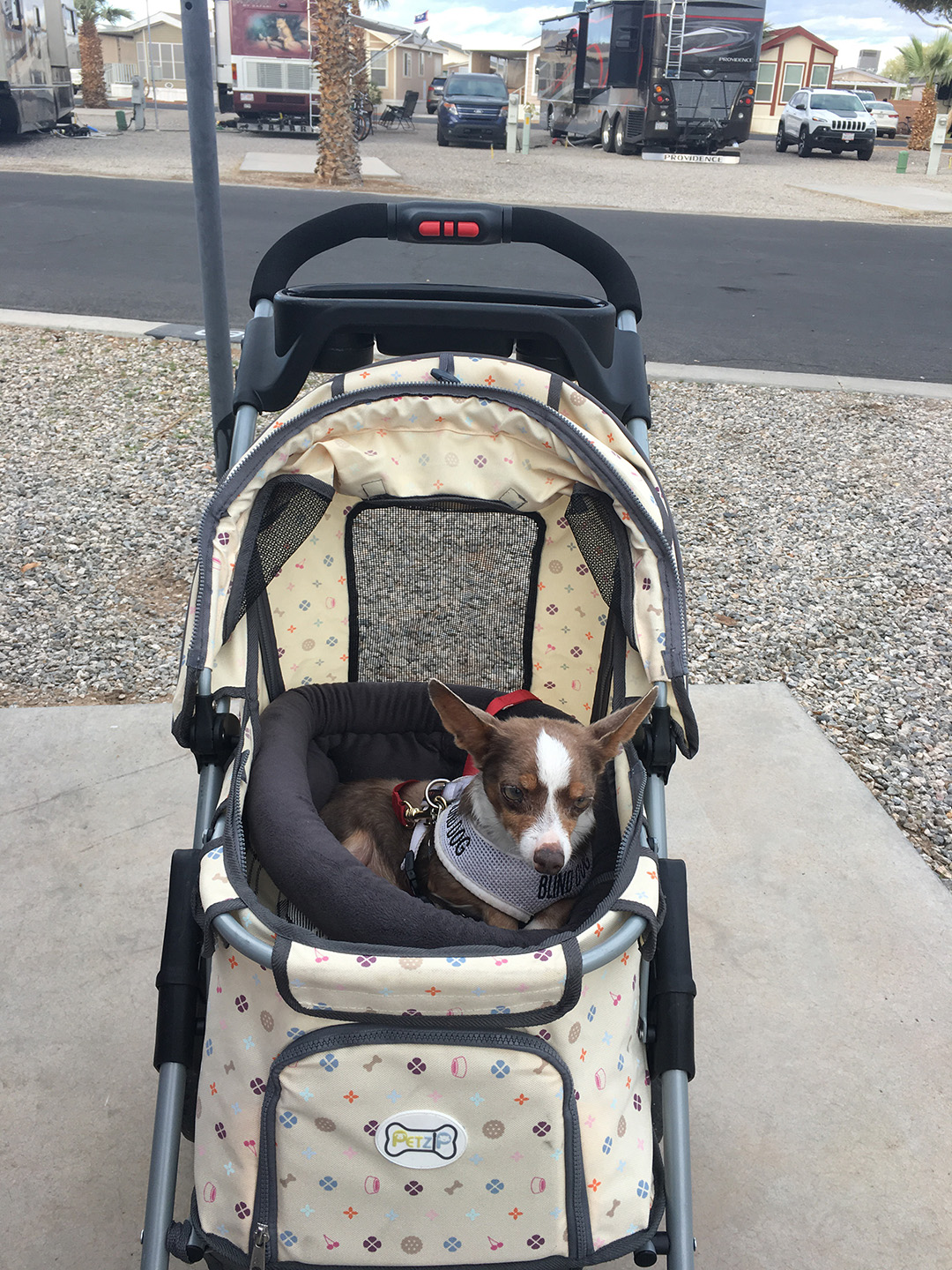 I was also able to get in some skating time.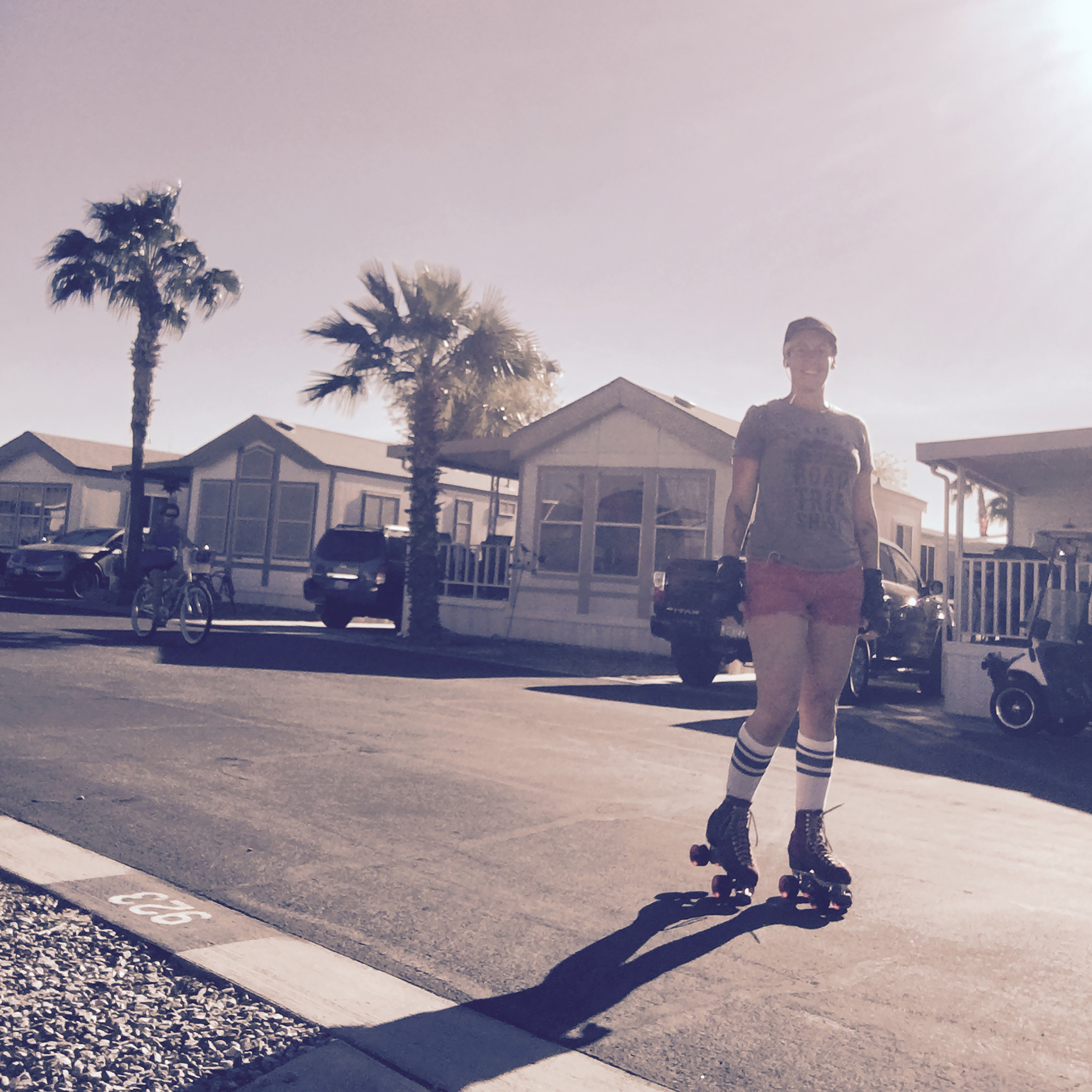 Lily's Protip #1: If you have a dog, request a space near one of the pet gates, otherwise you may have a long walk to get to a pet-approved pee zone. Most pet gates just lead to the street, however the gate at the very back of the property leads to a dirt road that isn't frequently used, so many people let their dogs off leash here. There was a snake sighting in March though, so be careful.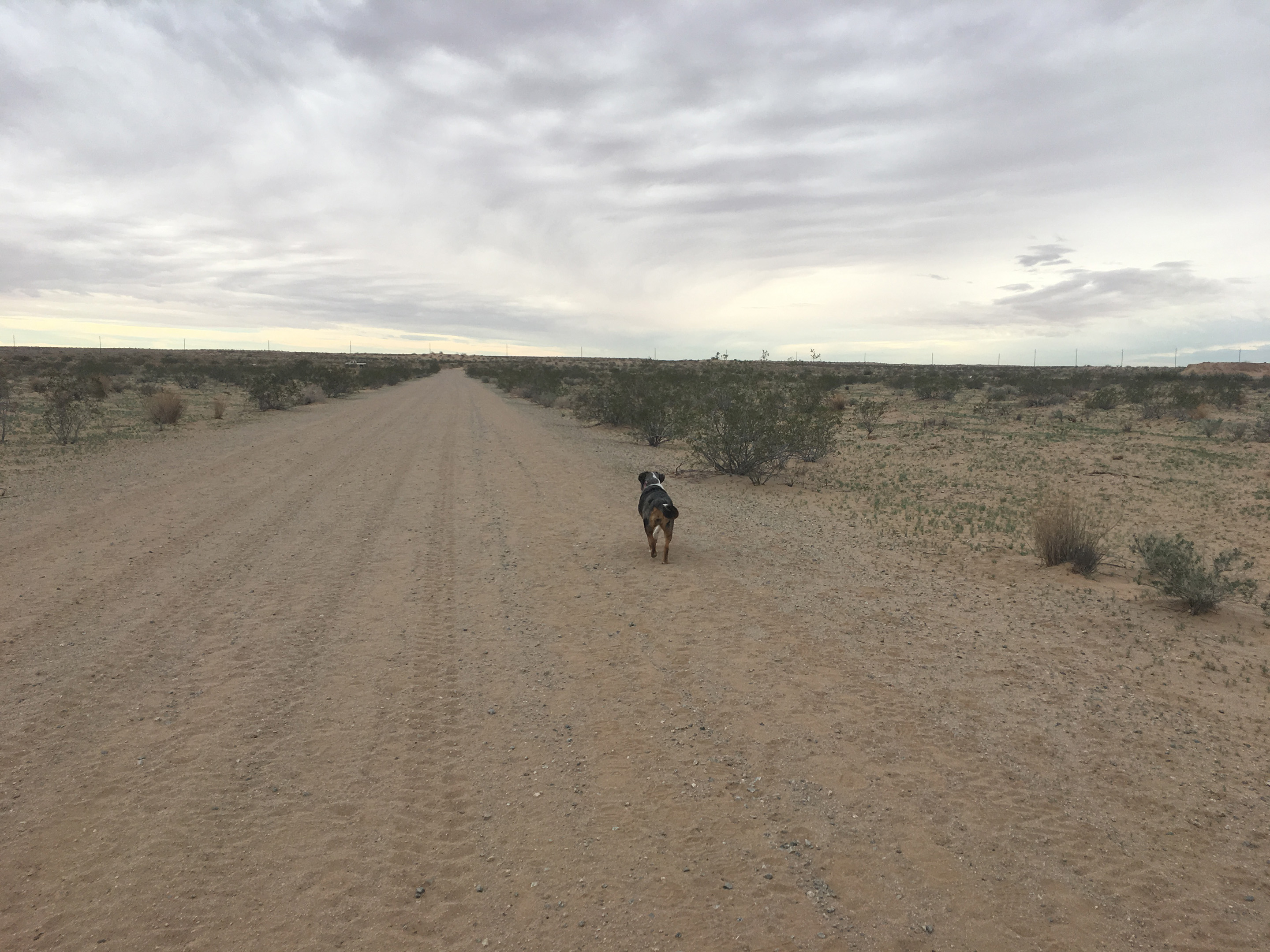 Lily's Pro-tip #2: There is an off-leash dog park here that is not listed on any park maps! We didn't find it until our second visit.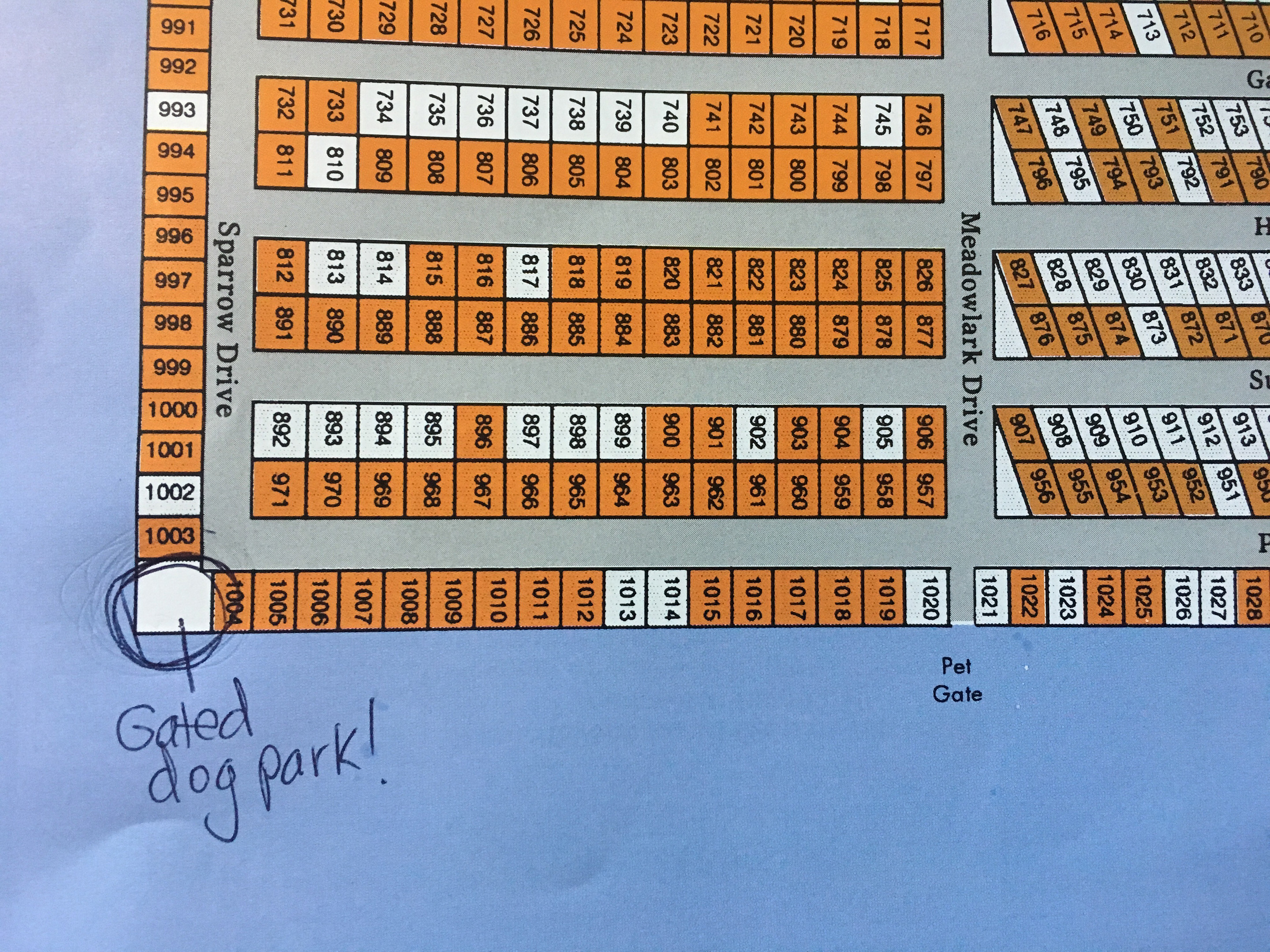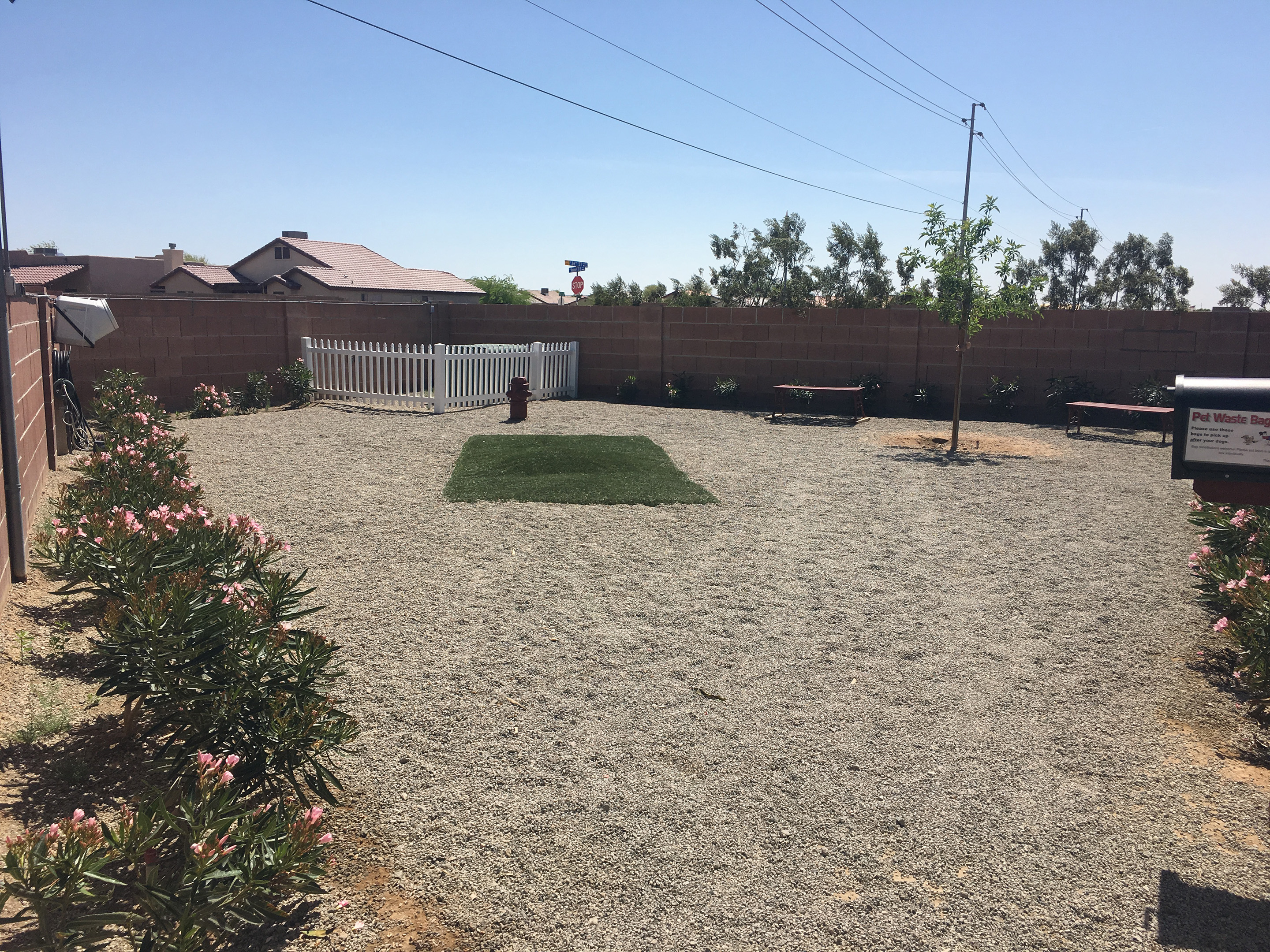 It has a comical rectangle astro turf mound, but Lily said it did the trick!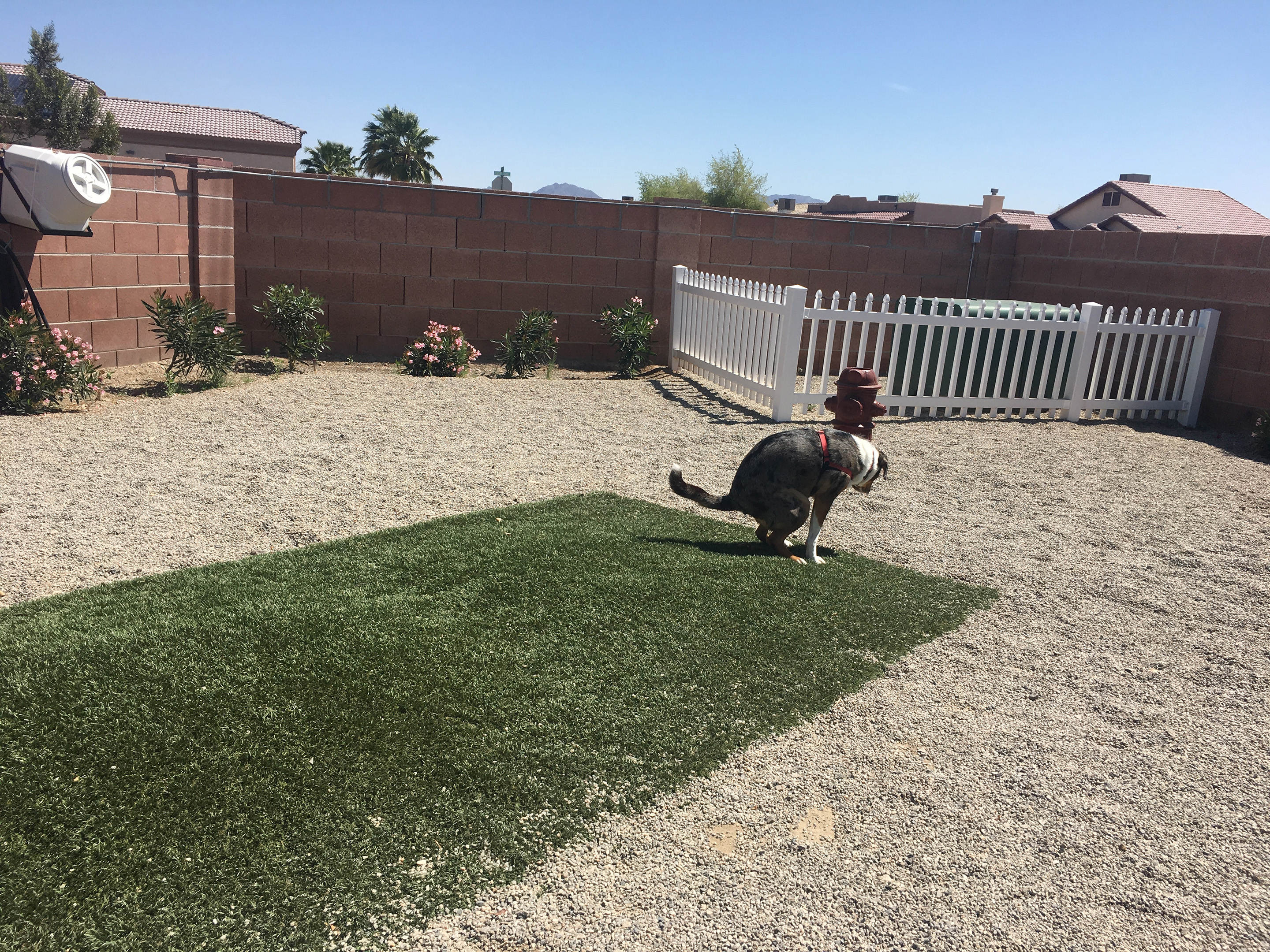 I'm not a golfer, so the highlight of the resort for me was the pool and hot tub. Both were very clean and the pool was warm. Plenty of chairs to use and while we were there in February they had some live music near the pool (I think this is only during their peak season though).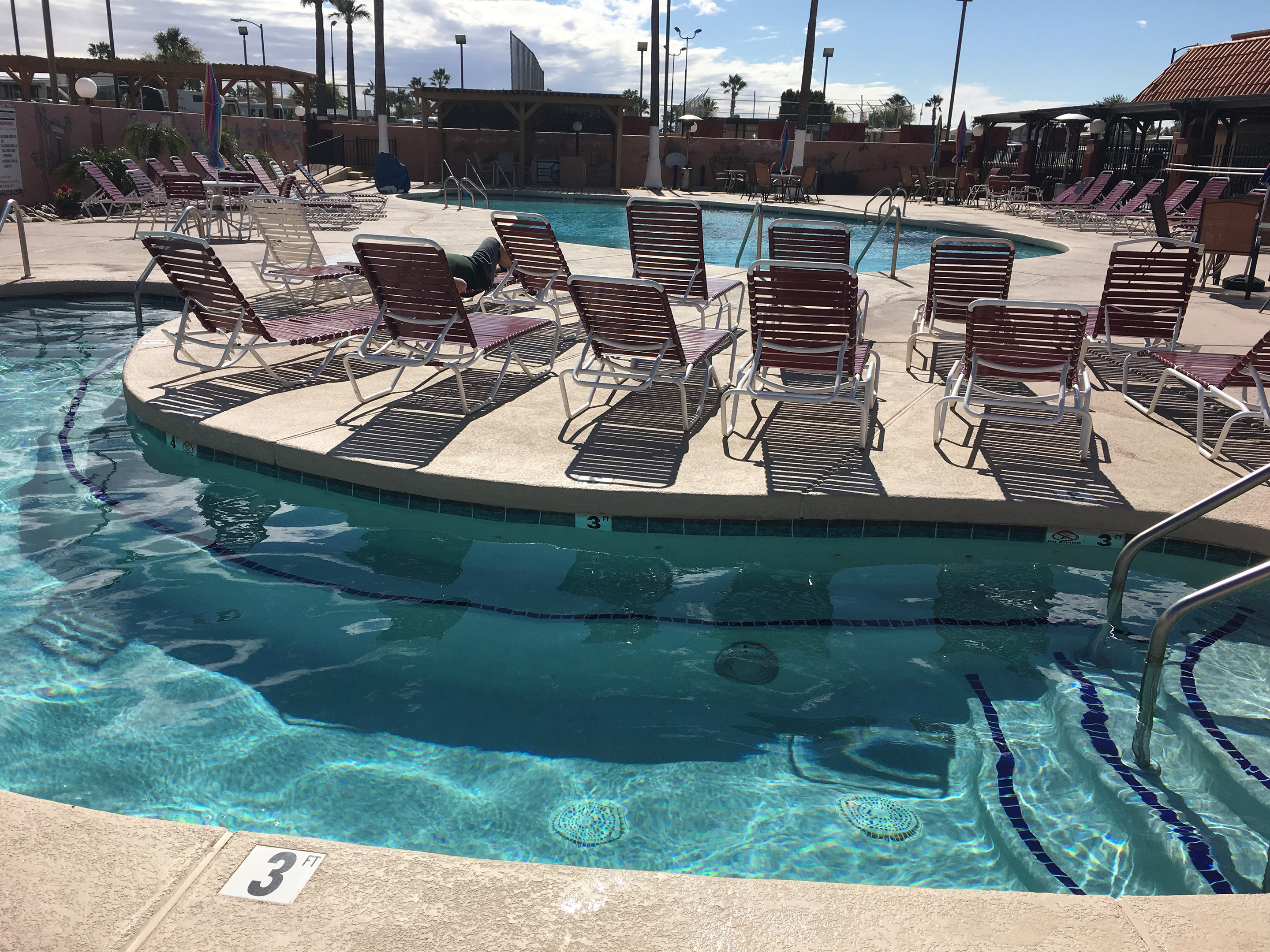 There's also a ton of daily activities. Most are free, some are paid and open to the public. It seemed like they were scaling this back at the end of season (April 1st) so double check if you're headed there in the summer. They also hold concerts on-site during peak season that you can buy tickets for. Not gonna lie, I was a bit bummed we were leaving just before the Shania Twain/Tim McGraw Tribute night!
Everyone who works here was very helpful and friendly. Upon arriving you get a golf cart escort to your space and they help you park in your space with hand signals.
We had a few packages shipped to us while we were here. The front desk was great about making sure they called us as soon as they arrived and even held a late package that showed up after we checked out.
You have to pay for Wifi (TengoInternet), so we didn't use it. Instead, we got perfectly usable speeds with Sprint, AT&T and T-Mobile.
The nightly rate depends on what month it is. While we were there it was $50. However both times we were able to use our Passport America discount, bringing it down to $25, which is a great deal for this park.
At the end of March all the snowbirds were leaving, so the office said if we were coming back they would allow us to use our Passport America discount again since they had lots of vacancy. That's our motorhome on the right. You can see how many empty RV spots there were next to us.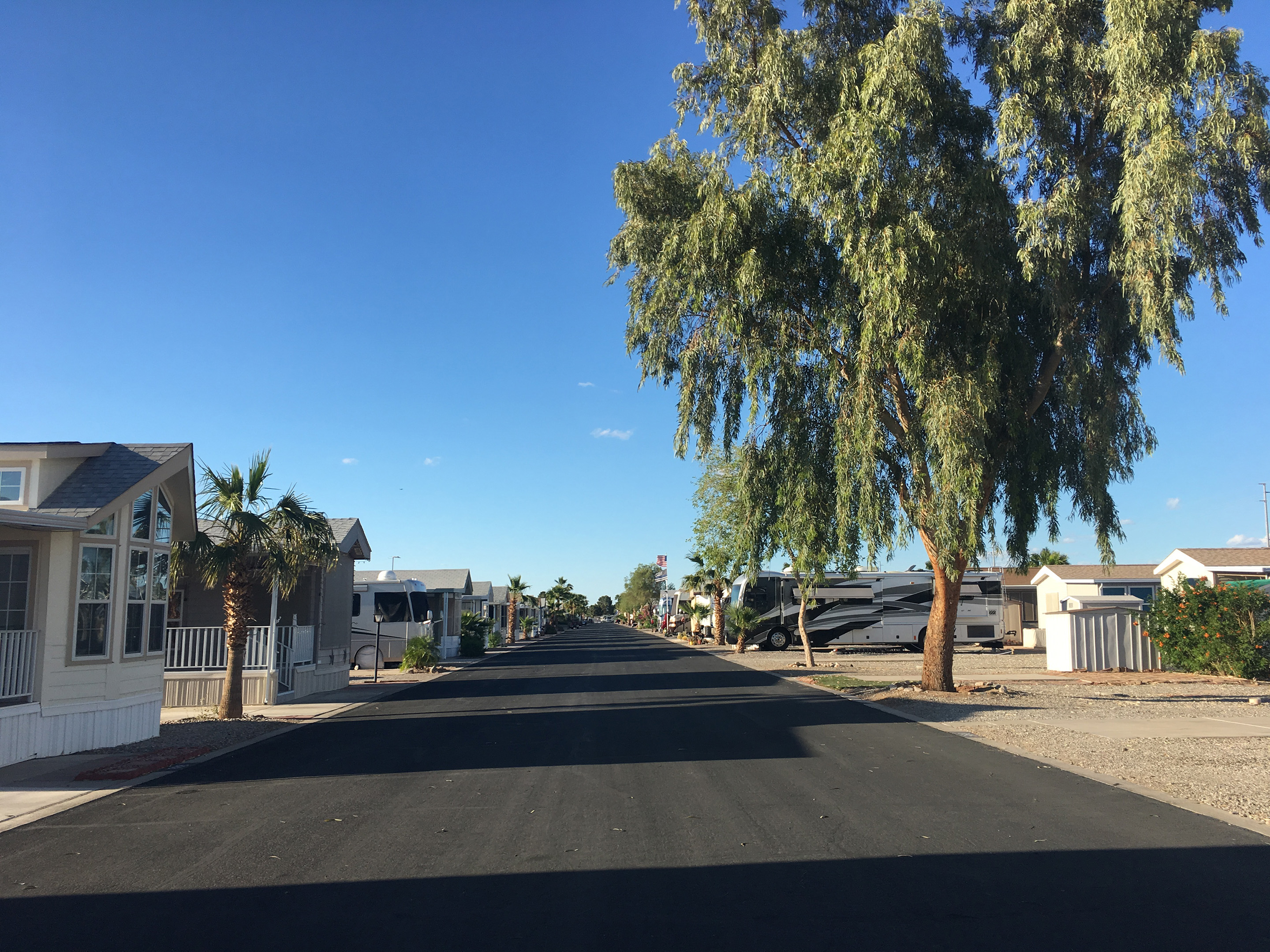 If we find ourselves in Yuma again, I'd definitely come back to Westwind for a few days. It was a clean, well-run, spacious, dog friendly, fun park!
Westwind RV and Golf Resort
http://www.westwindrvgolfresort.com/
http://passportamerica.com/campgrounds/az/westwindrvandgolfresort3695
9797 E 32nd St
Yuma, AZ 85365
(866) 440-2992