RV park review: Rusty's RV Ranch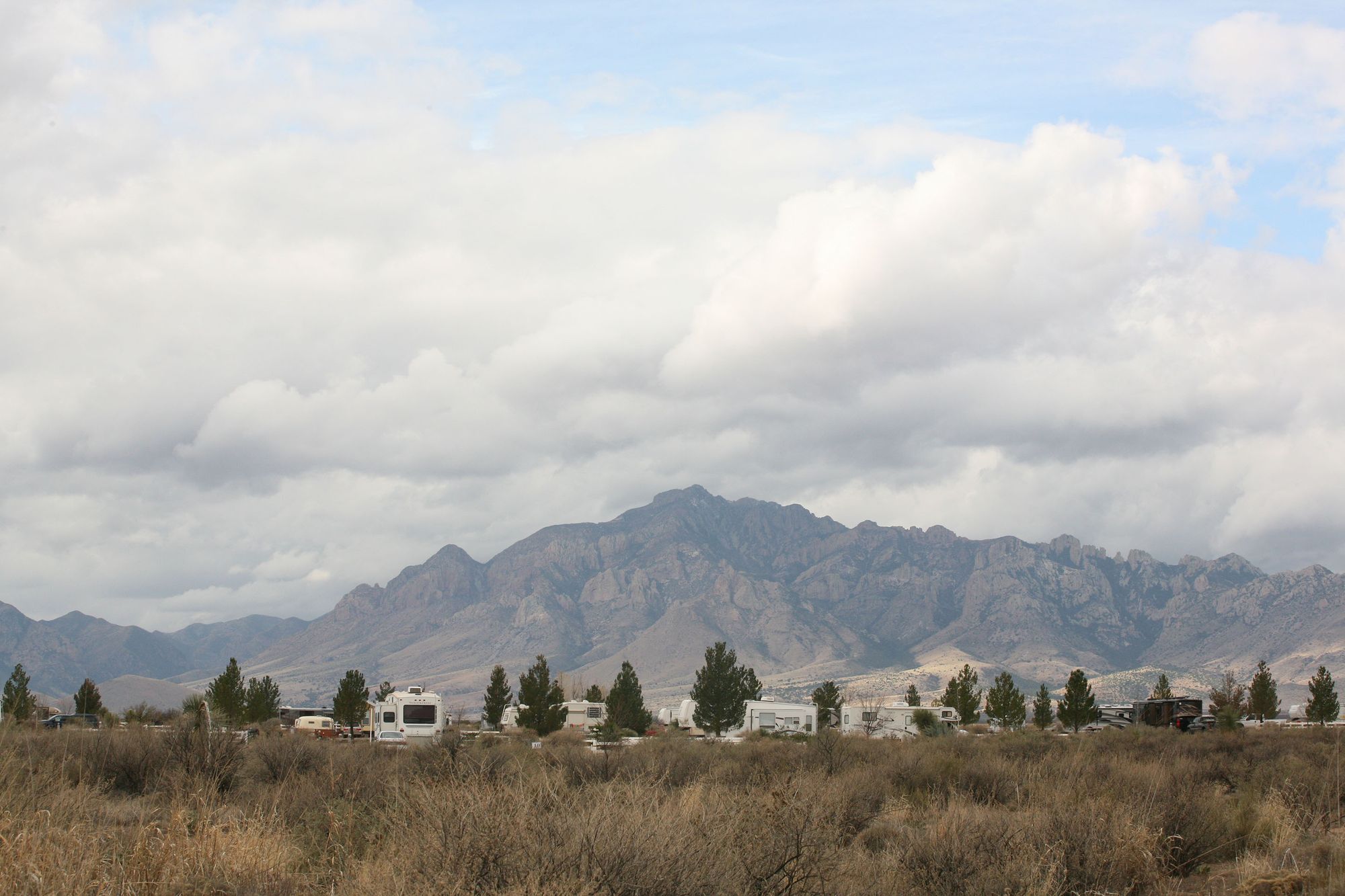 Rusty's RV Ranch is a little south of I-10 in New Mexico, near Rodeo NM. It was a clean and well-kept park, with friendly people.
They advertise all-pullthrough 1/4 acre sites and surrounding nature. The sites are spacious but there's nothing blocking your view of your neighbors, and you share a hookup point with your nearest neighbor.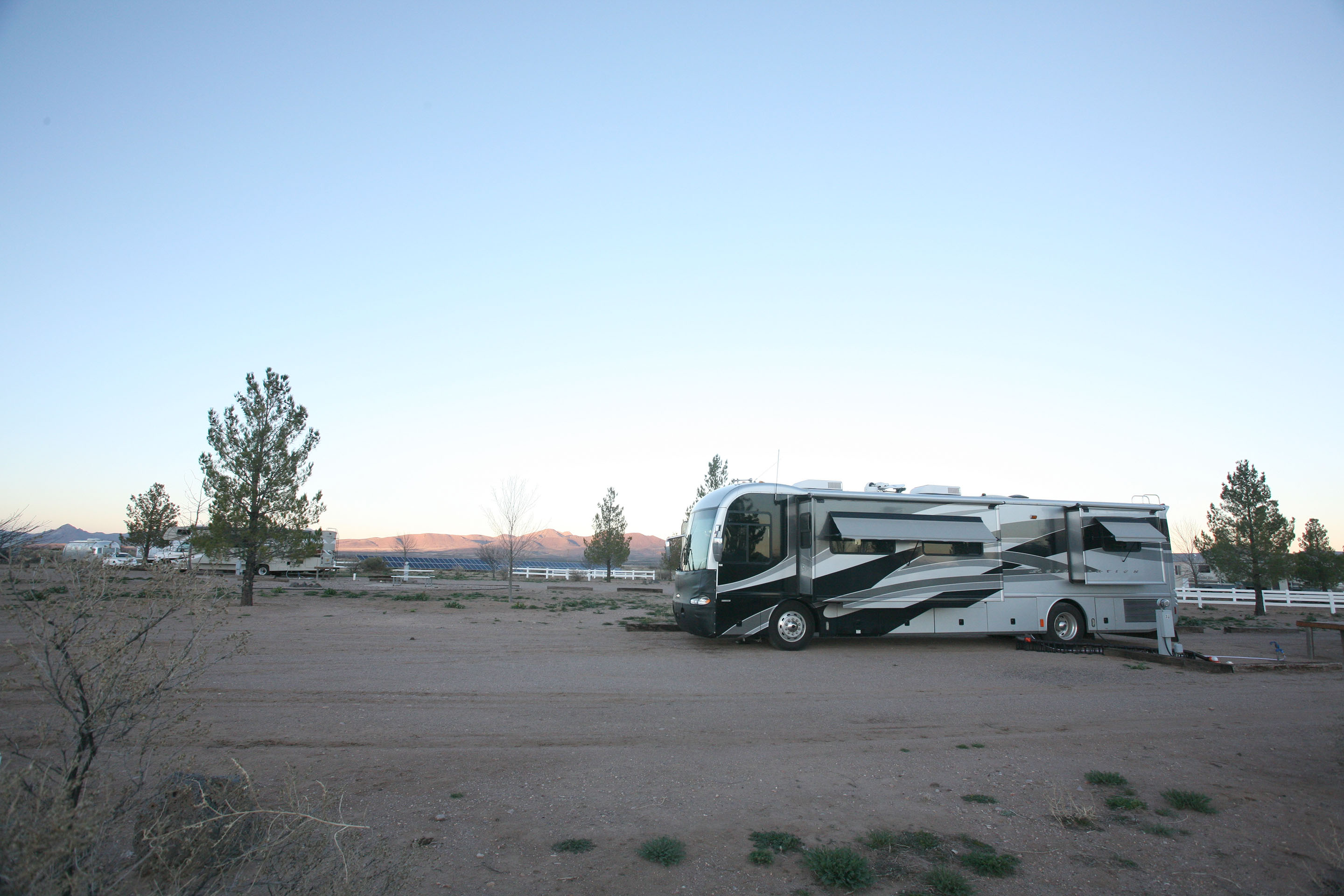 If it has rained recently, prepare for the site roads to be full of ruts, but nothing you couldn't drive over slowly. The outer perimeter of the ranch is close to natural state with a nice over 1 mile walking loop, perfect for the dogs -- on leash only.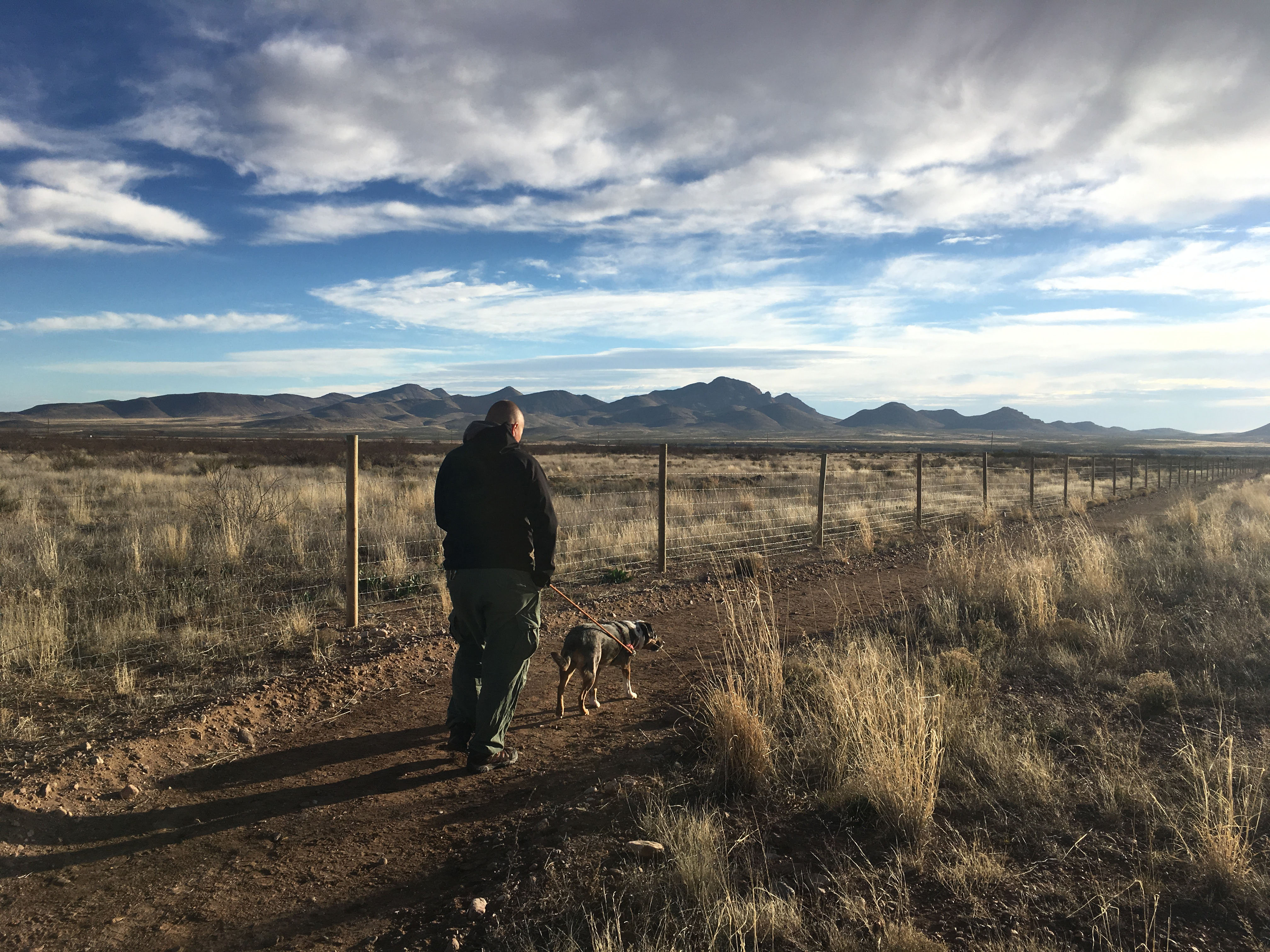 There's a separate fenced dog play area, for off-leash moments.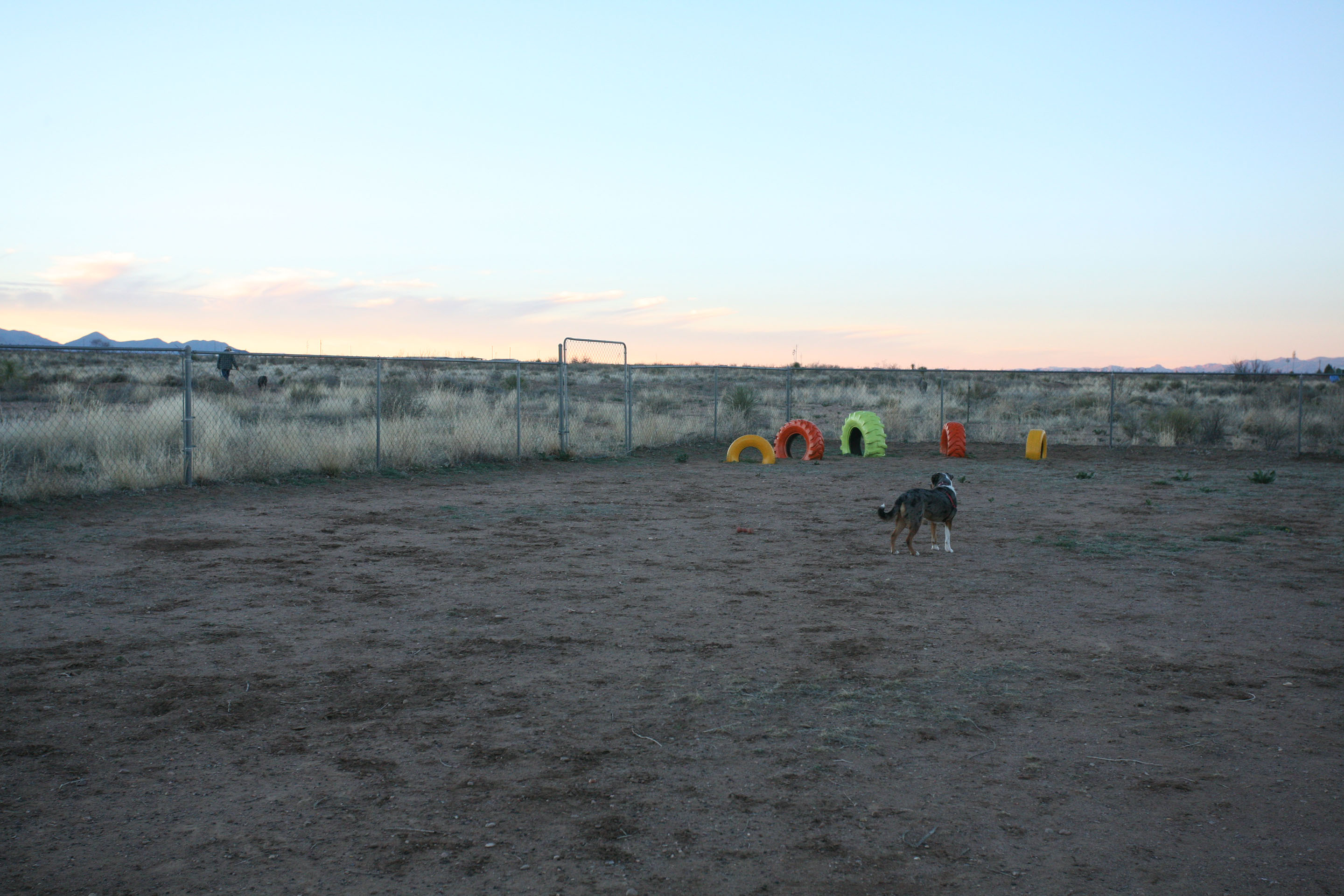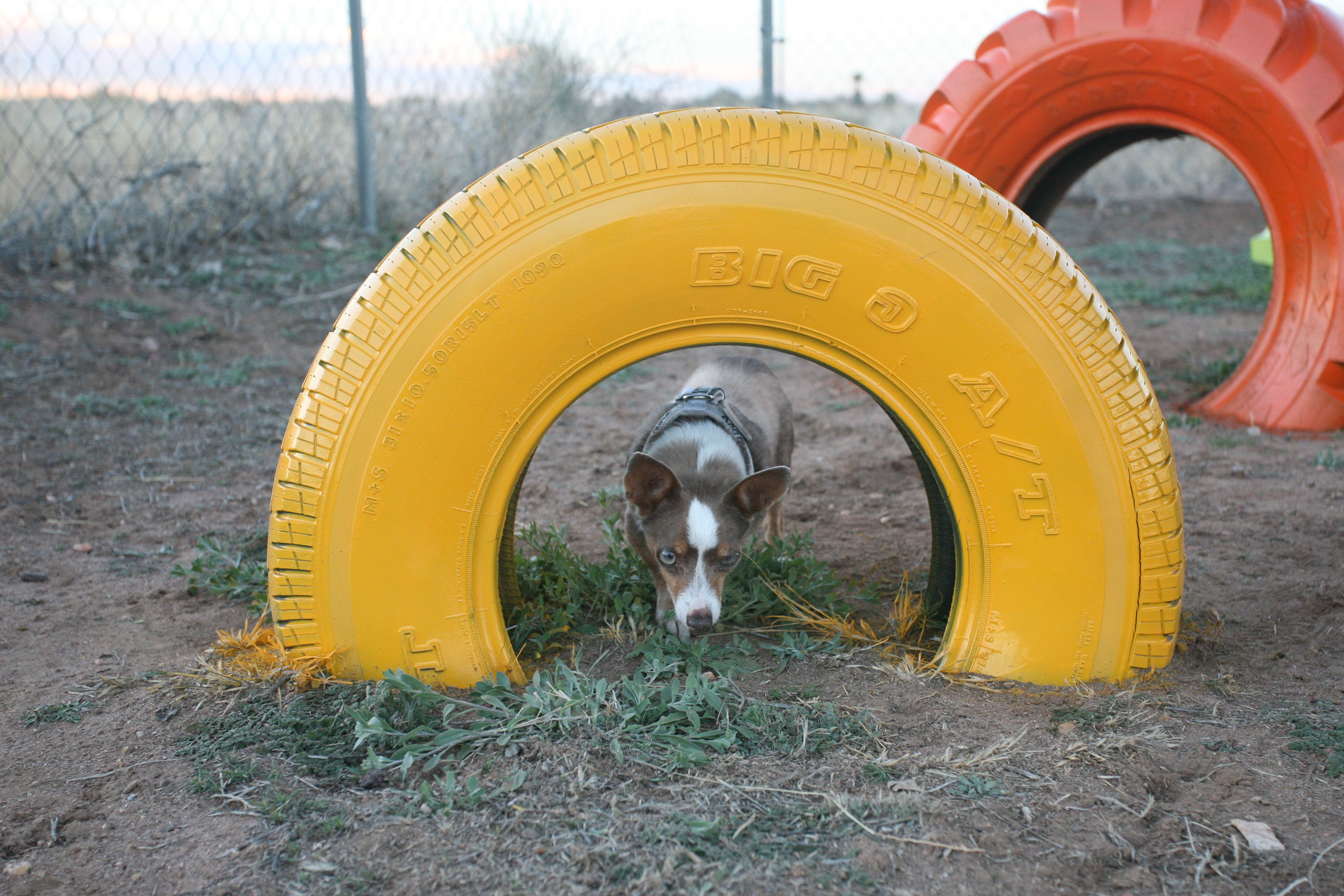 No Internet
They advertise free wifi, but good luck having the signal reach your spot. We don't have a roof-mounted wifi antenna at this time, and our 4-inch indoor wifi antenna kept losing the signal often enough to make us avoid using it. Laptop antennas couldn't get the wifi to even connect.
For cellular, it seems the ranch is an AT&T dead zone, but our Project Fi phone claimed it got a 3G signal via Sprint -- intermittently. A dedicated Sprint hotspot got no signal, so the phone might have been roaming on some Sprint partner network. We have no Verizon at this time, so can't report on that.
As a summary, do not expect to have Internet connectivity here.
Starry skies and nature
Rusty's has a "no outdoor lights at night" policy, so make sure you have a reliable flashlight. On a moonless night, you will have literally zero visibility, and almost no artificial light anywhere. That does make the stars really amazing, and there are often hobbyist astronomers taking full use of the great views.
There is a 17' outdoor hot tub, if you're so inclined. That might be a great place to enjoy the stars; we didn't get a chance to experience that.
Daytime, you are surrounded by mountains and not much else, so there's plenty of pretty scenery.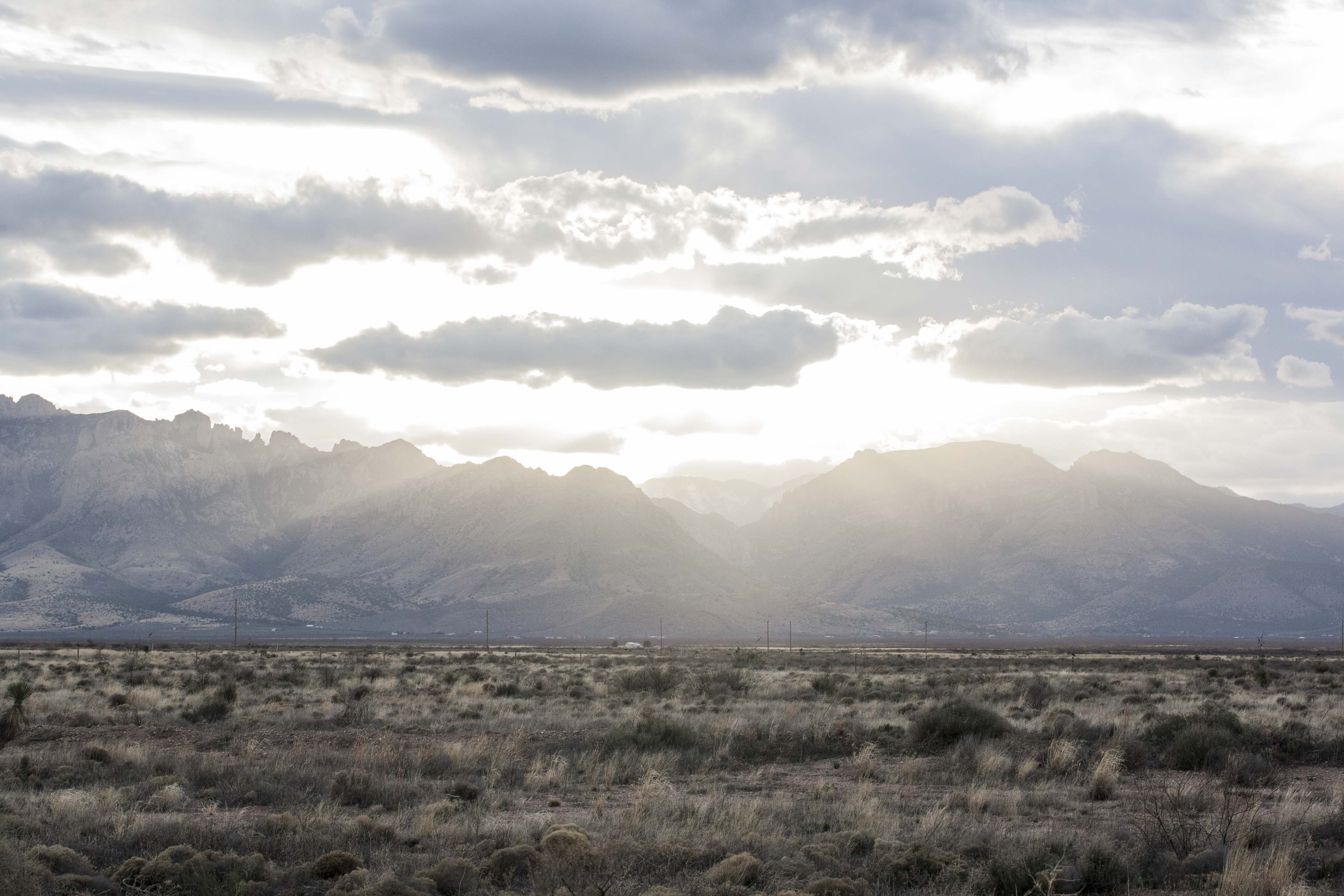 On the south side of the ranch, there's an unpaved road that was great for running, and we ran from New Mexico to Arizona without even realizing it.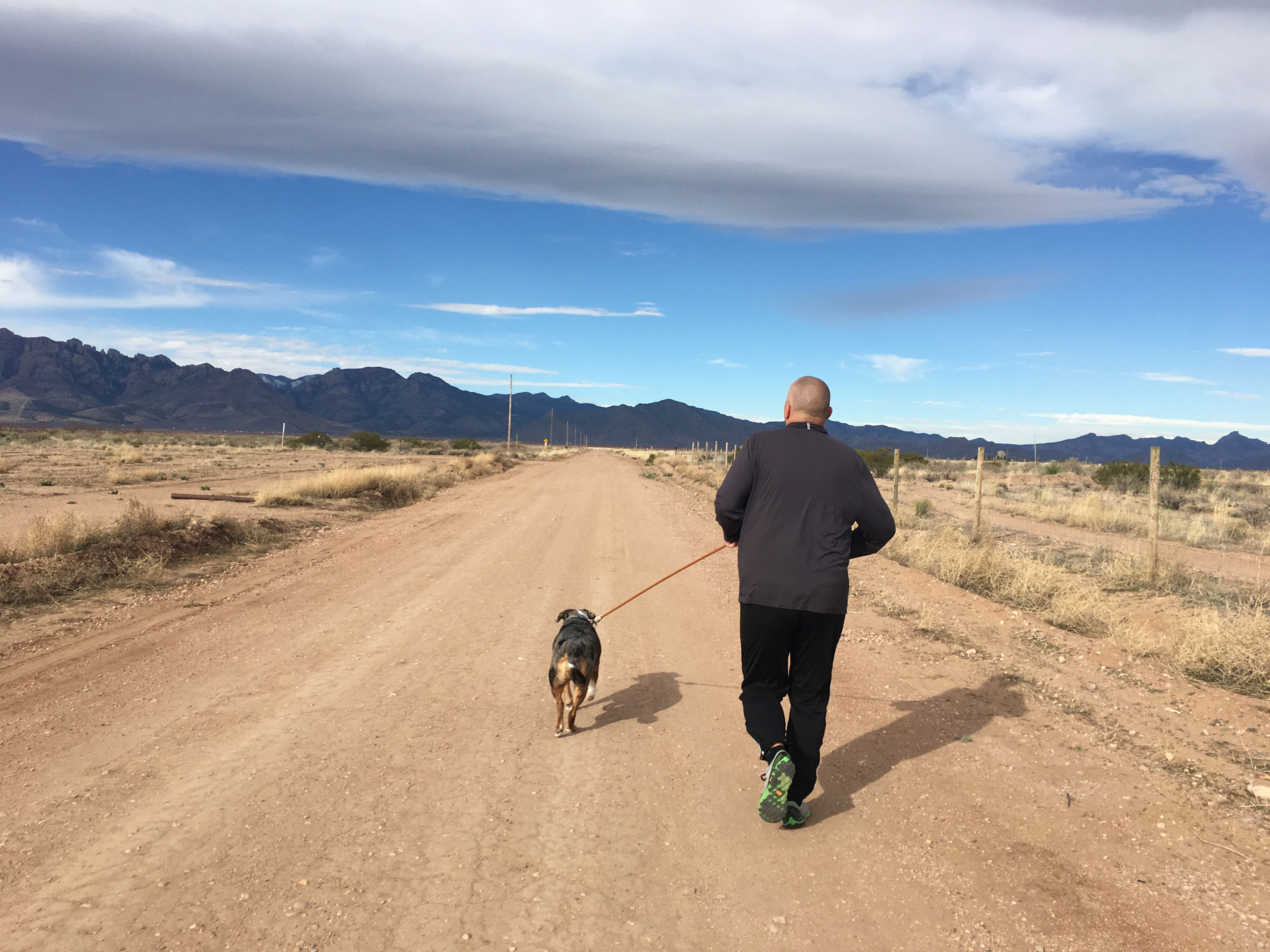 Rusty is a bird enthusiast, both about captive and wild birds.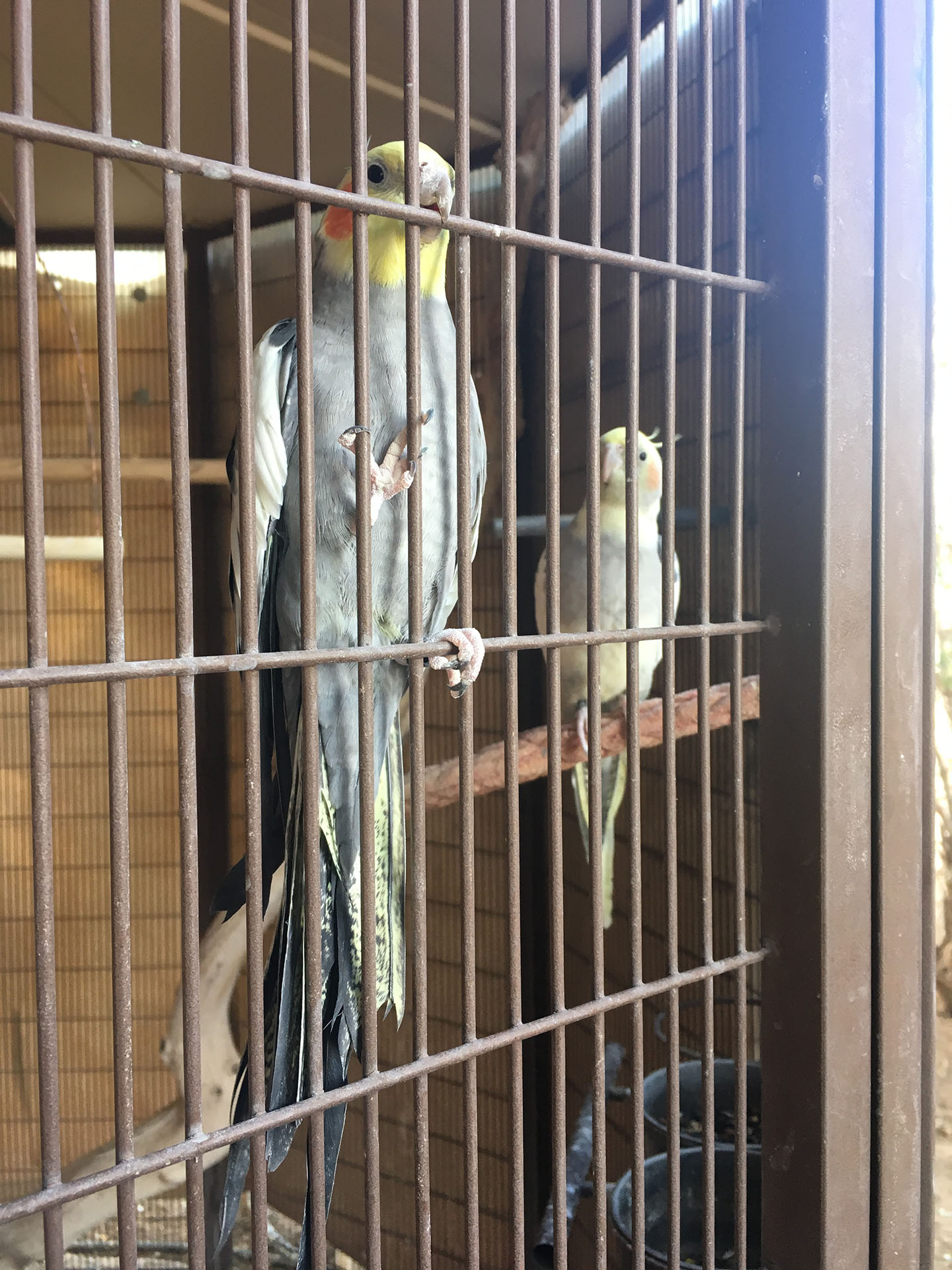 Pricing
Passport America gives you a 50% discount of the daily rate, but that's not the whole story. Rusty's website says "Electric included" but in reality, with the Passport America discount you'll pay $8/night for electricity for all but the first night, on top of the advertised rate. That drops your discount from $13.20/night to $5.20/night. I feel this is very much deceptive advertising, and it left me with a bad impression. Altogether, we paid $59.93 for 3 nights. It's still cheap, but I feel I was nickel-and-dimed.
Rusty's RV Ranch
http://www.rustysrvranch.com/
854 State Highway 80
Rodeo, NM 88056
https://www.passportamerica.com/campgrounds/nm/rustysrvranch2401