RV park review: Dixieland RV Park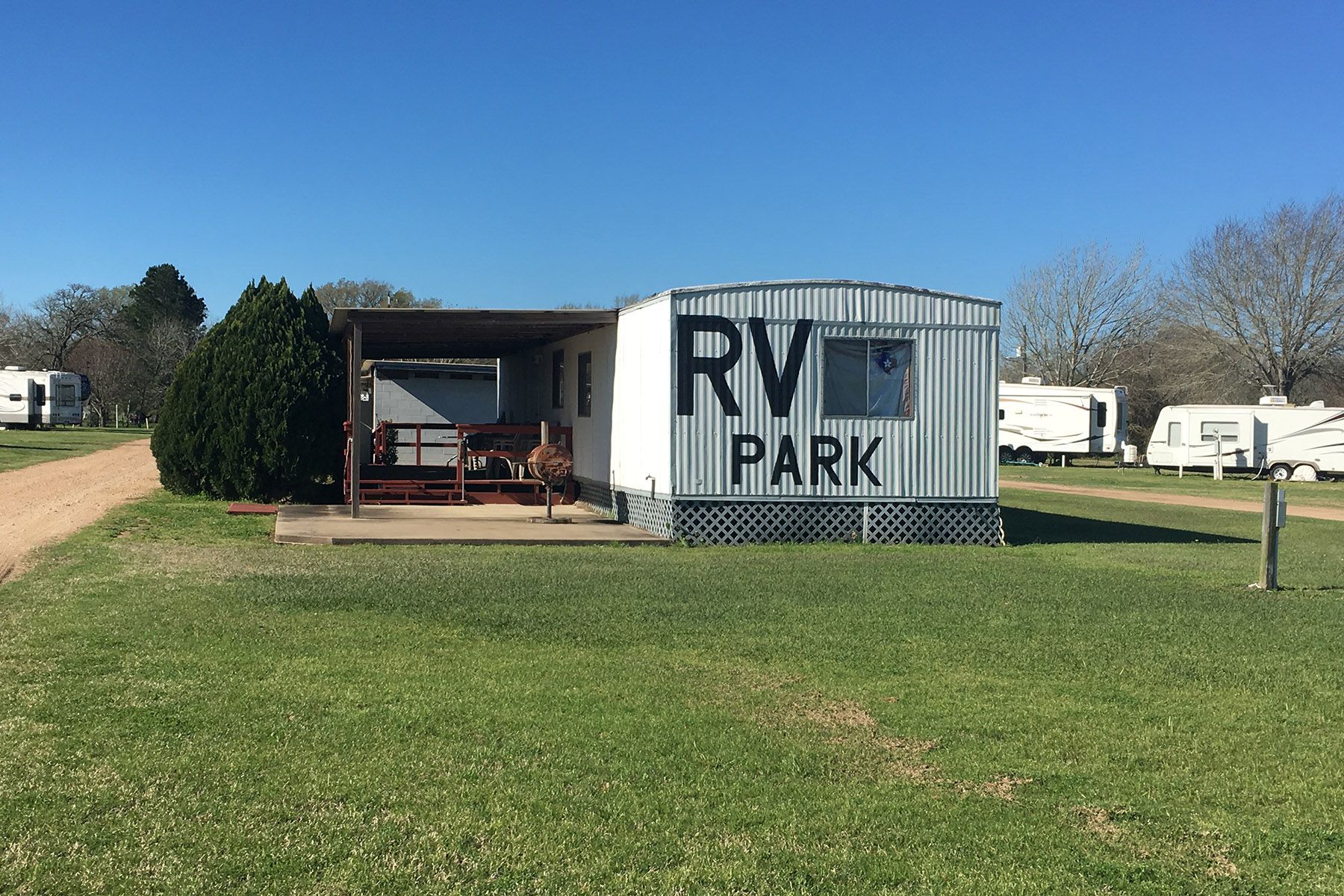 We were pleasantly surprised when we pulled into Dixieland RV Park in Carmine, Texas. It was a 2 day layover for us that we chose because it was the halfway point to where we were going next and offered a Passport America discount.
The photos on their web site don't do it justice. This park is on a lot of land!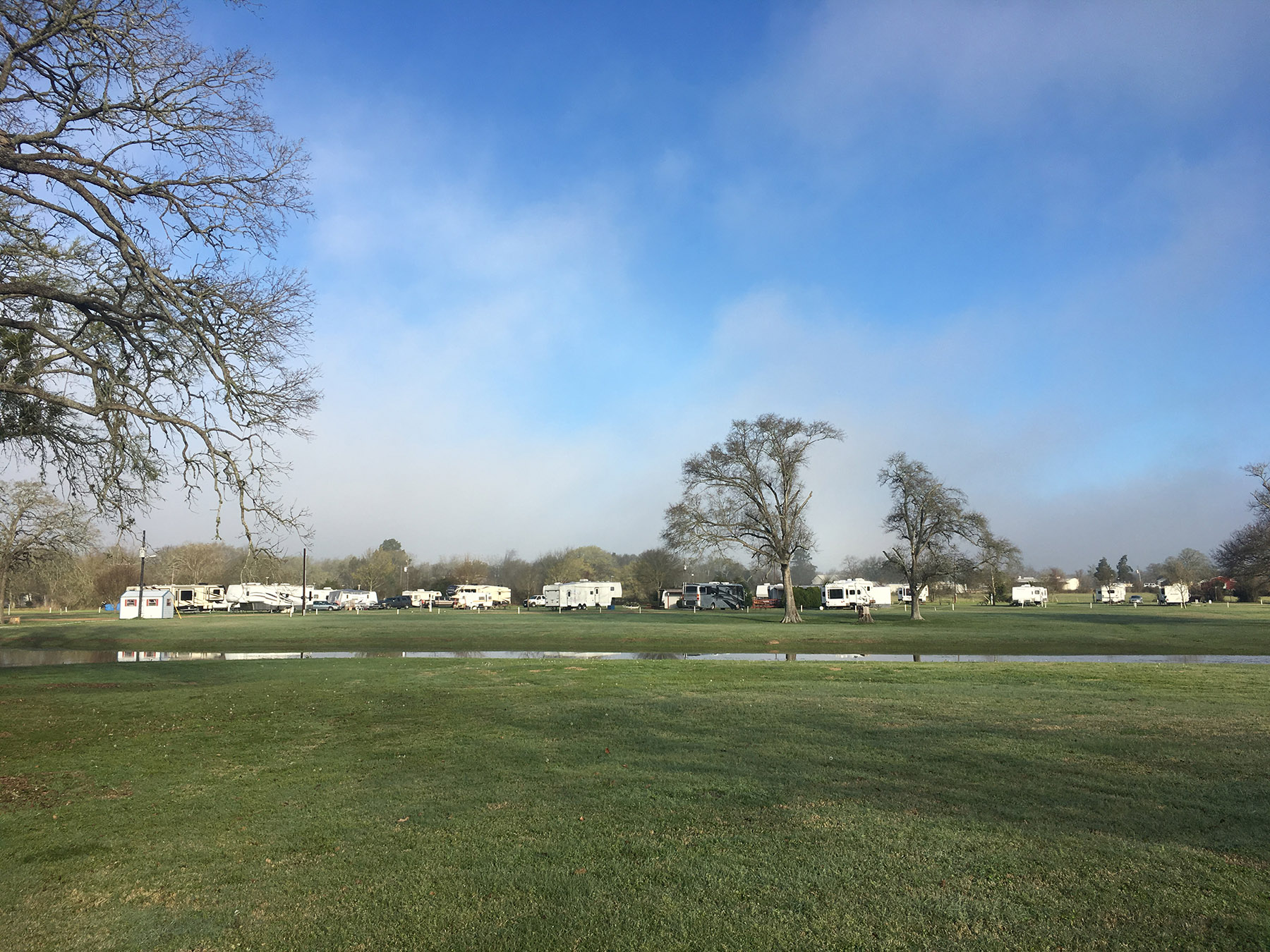 To save a little money, we planned to do 30amp service but were told over the phone that with our size RV (38') that we could only do 50 amp. $5 more a day and we actually ended up running both of our air conditioners for a bit so it all worked out in the end. $20 per night with our Passport America discount.
To get to the park, turn south off Highway 290 on Spur 458. Spur 458 is a small-ish road and came up quickly so we missed it and had to go a few miles past to turn around.
We arrived on a Wednesday and were quickly checked in. Note: cash or check only - no cards! Bill got in his golf cart and guided us to our pull through spot. After hooking up, Tommi declared the Texas state bird to be a spider.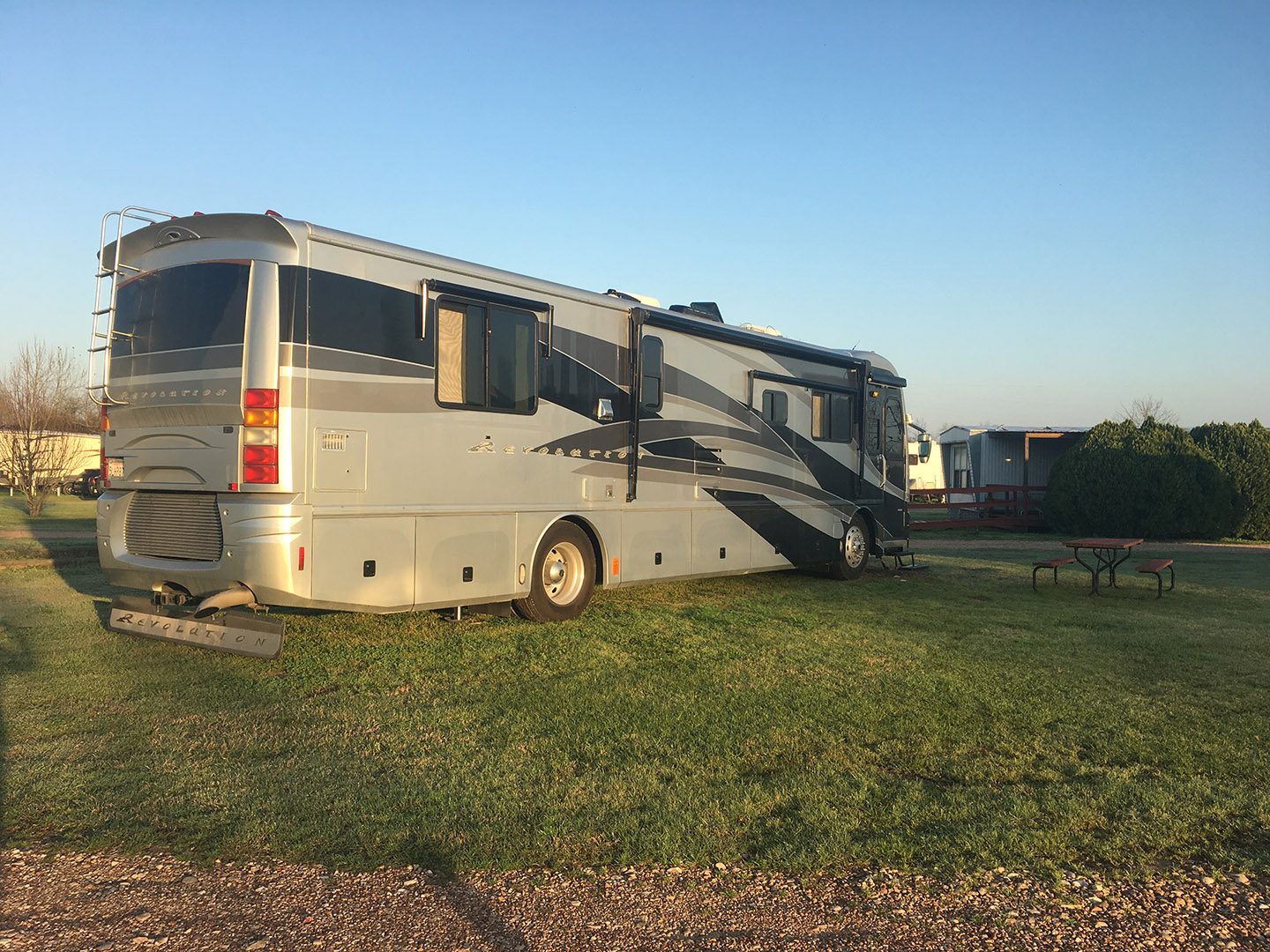 The wifi was free and worked well (which was a nice change!) and Stimpy loved the picnic table that was at our spot. "Is good":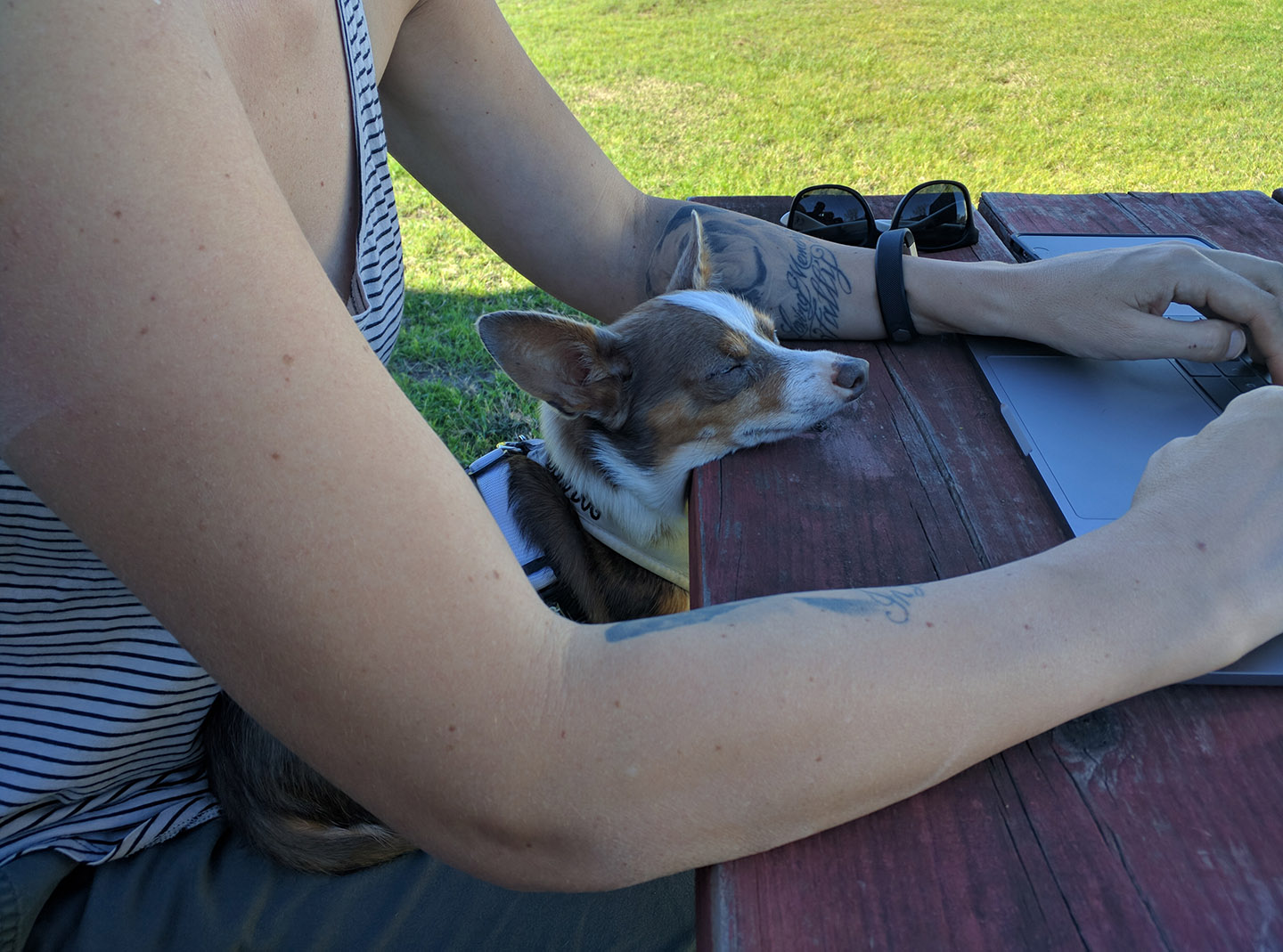 There's a laundry/library shed for all your laundering/entertainment needs.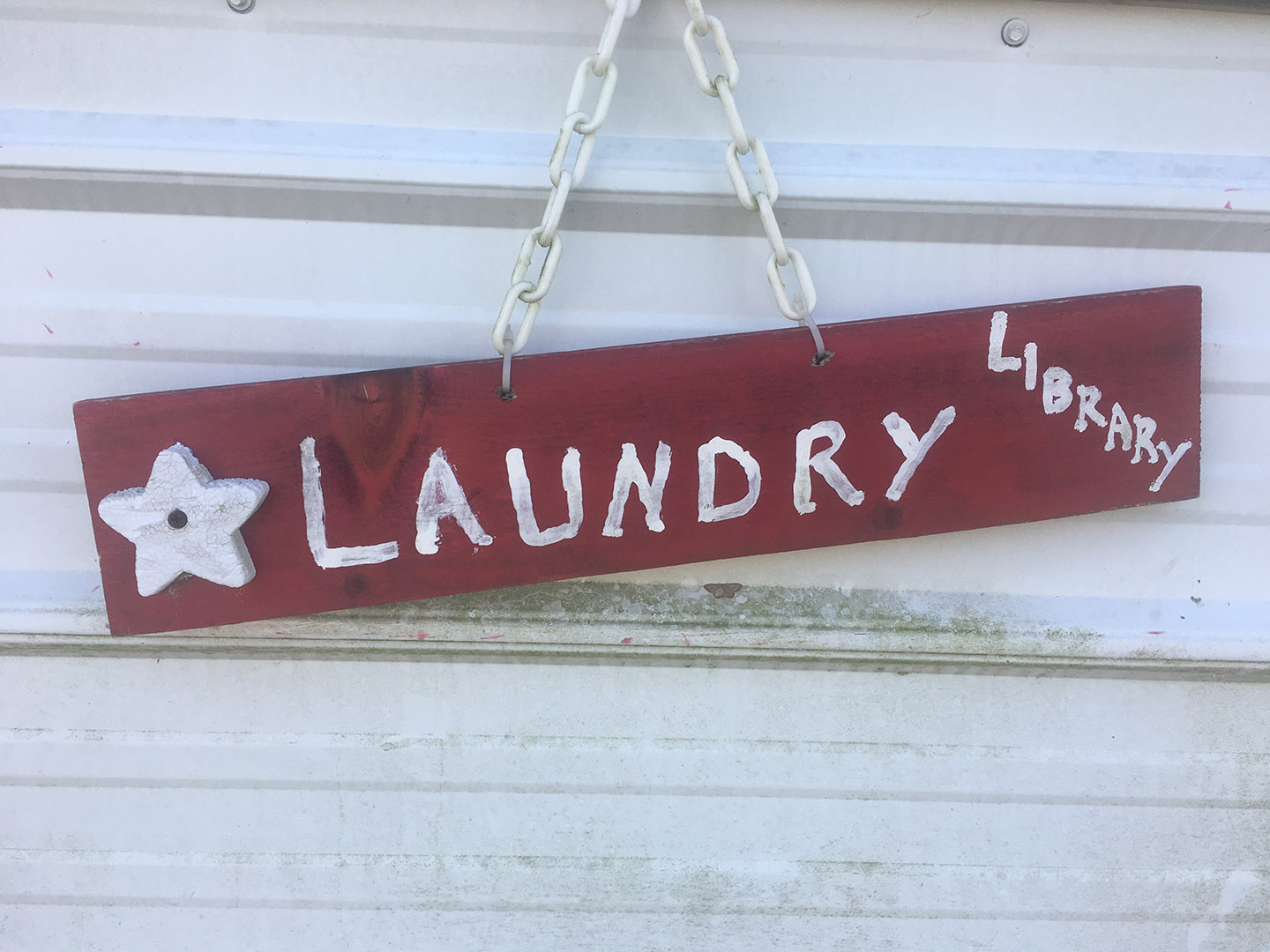 The machines look very new and worked great. $1.25 per machine.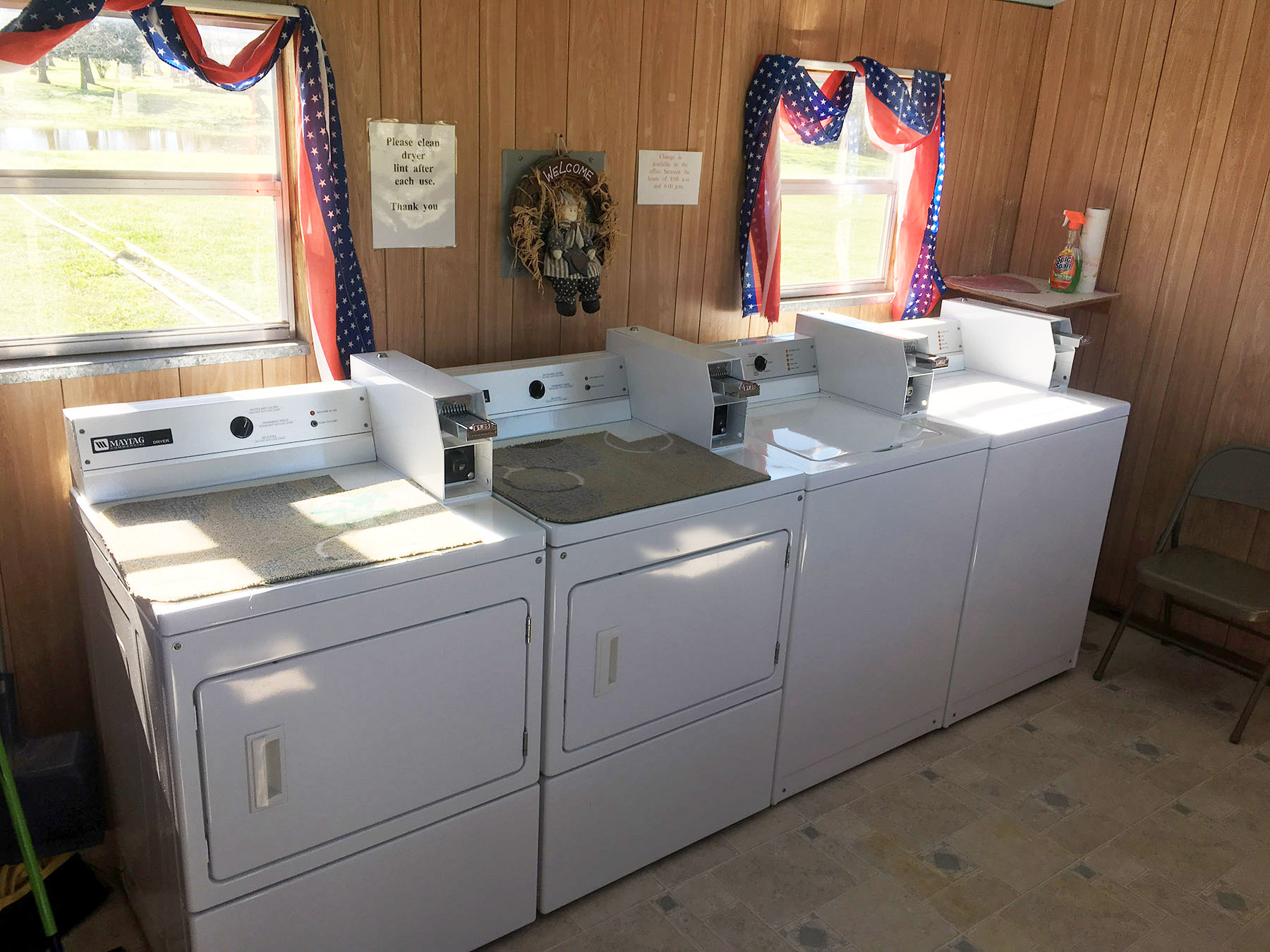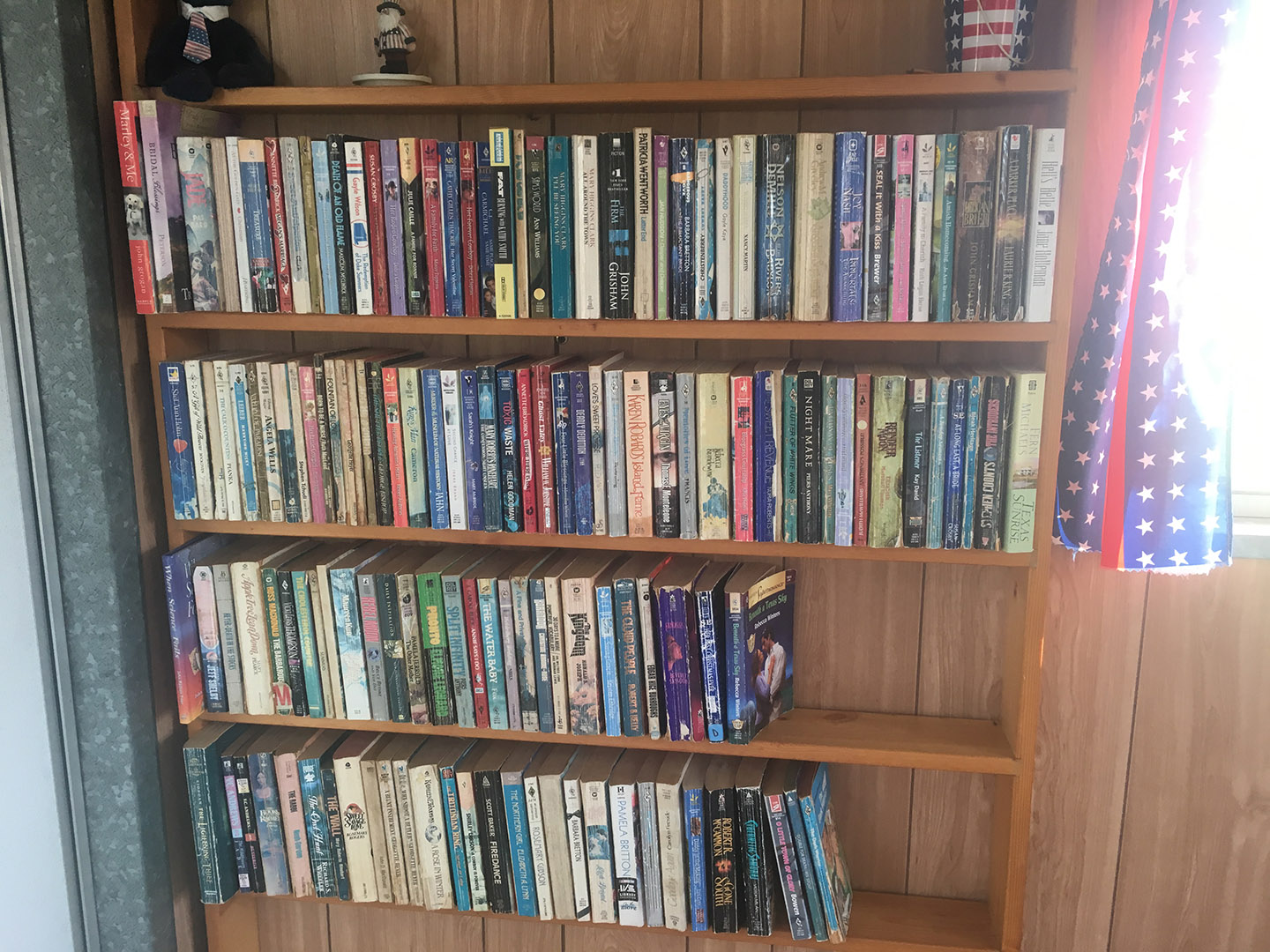 We enjoyed the nighttime bats and the daytime (turkey?) vultures! We visited in February and there were lots of ladybugs and crane flys, but neither were too bothersome.
The town of Carmine is really small: population 250!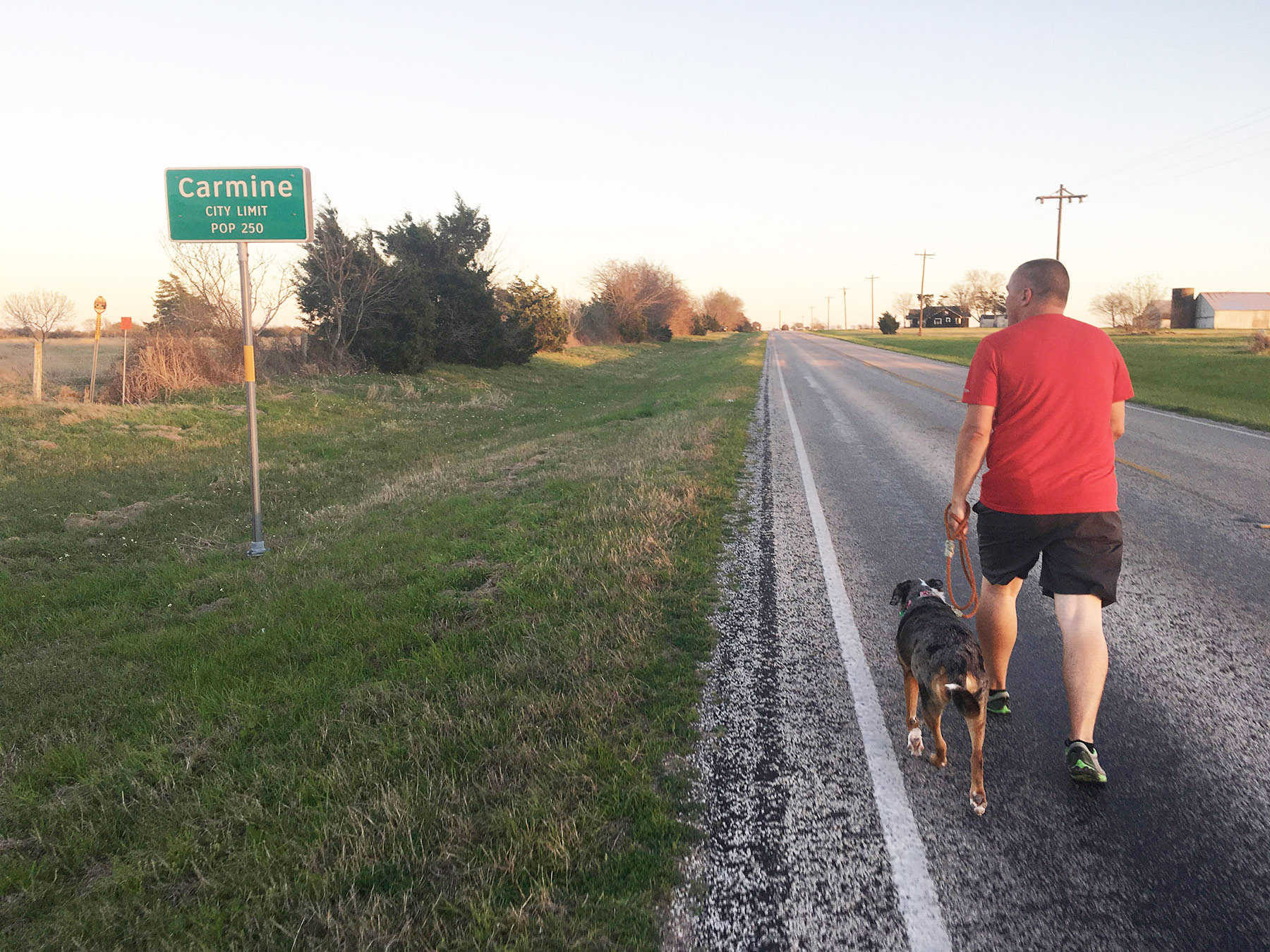 We walked into town one morning for breakfast at The Pie Shack (yes we had pie for breakfast...we also had egg & cheese sandwiches so don't judge too hard).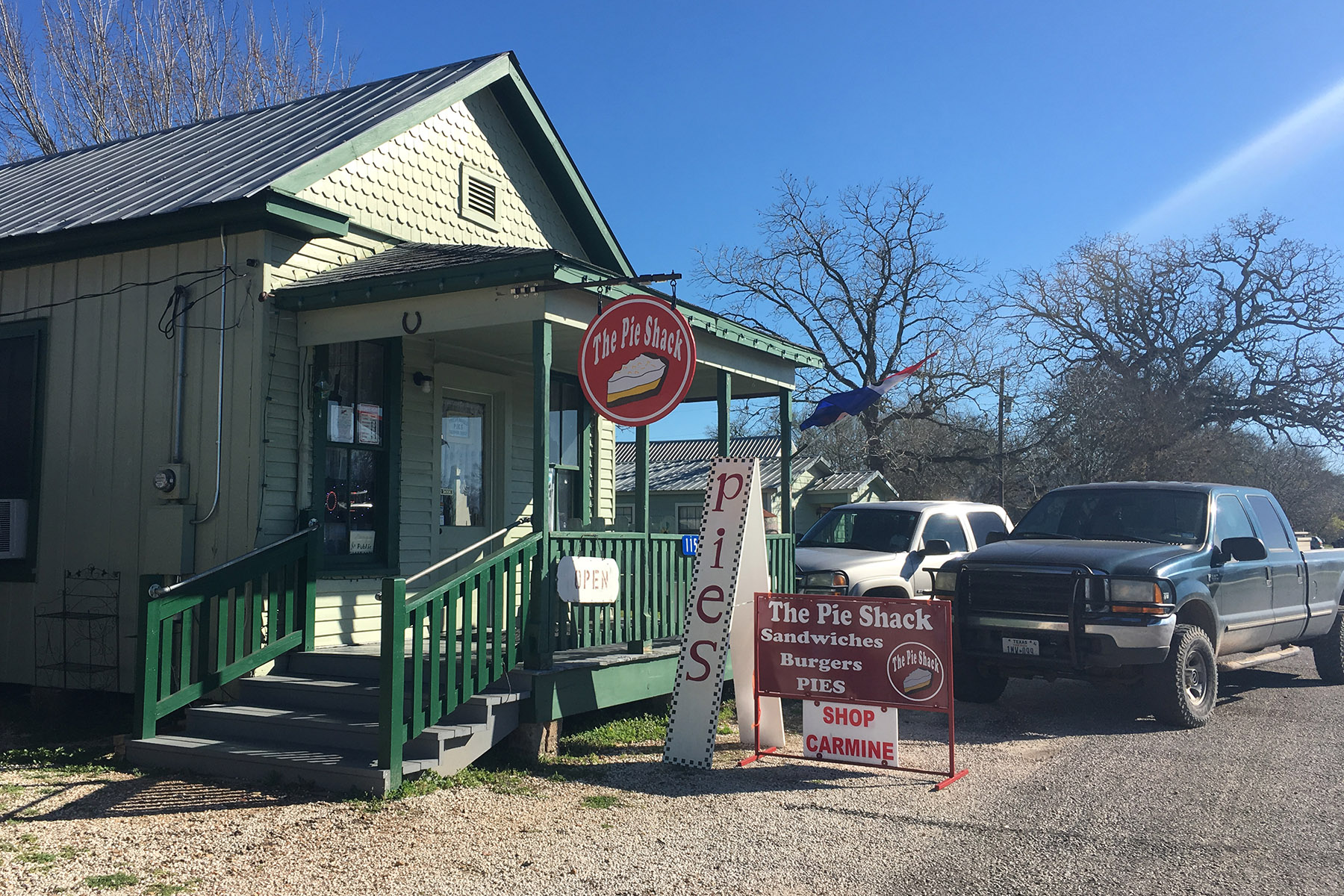 Spoiler Alert: LILY LOVES PIE!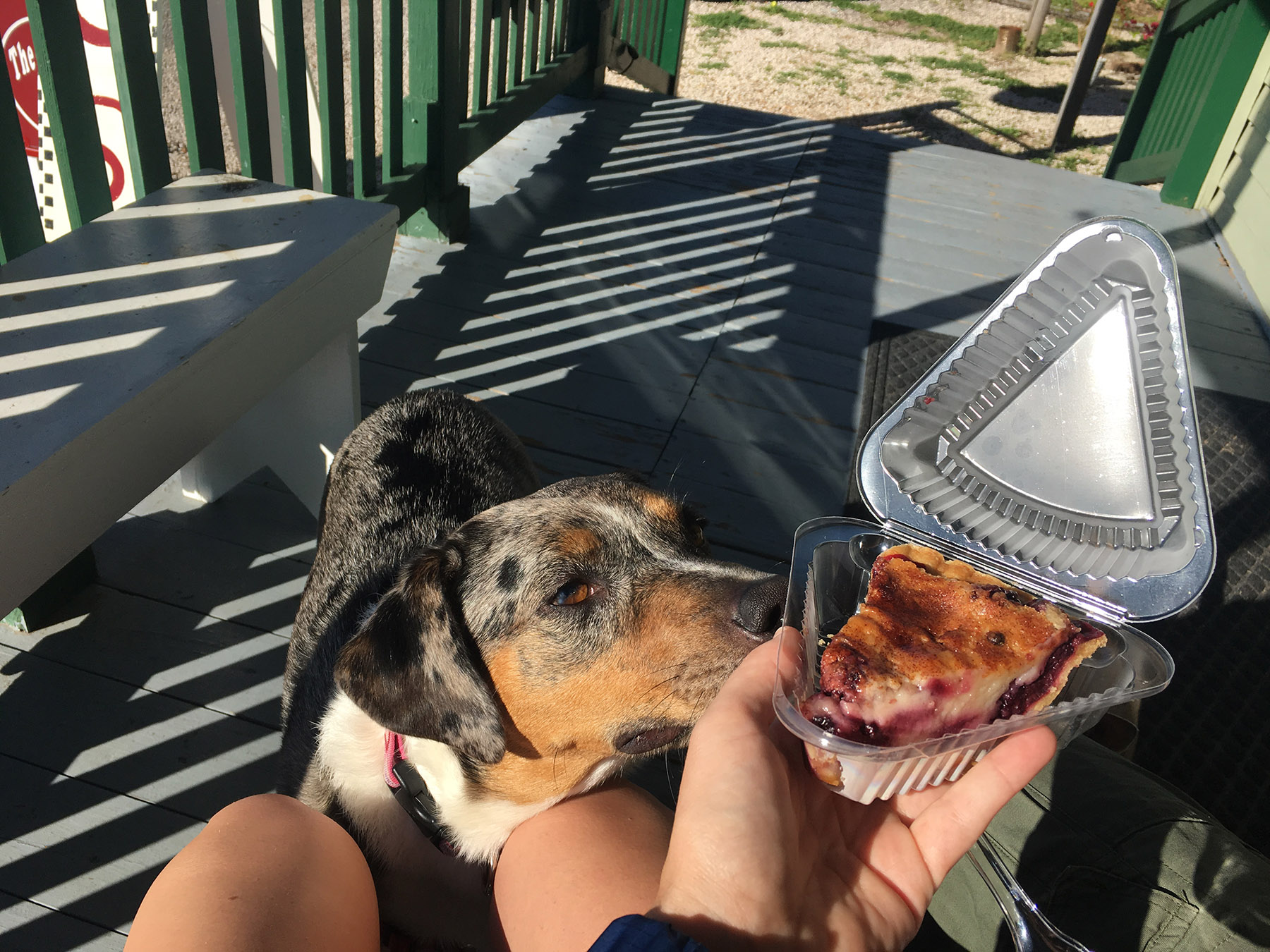 There's also a gas station, small market, steakhouse, several antique shops (one had our future bike! Tommi hates it when I bring up the idea of a tandem bike... I can't resist).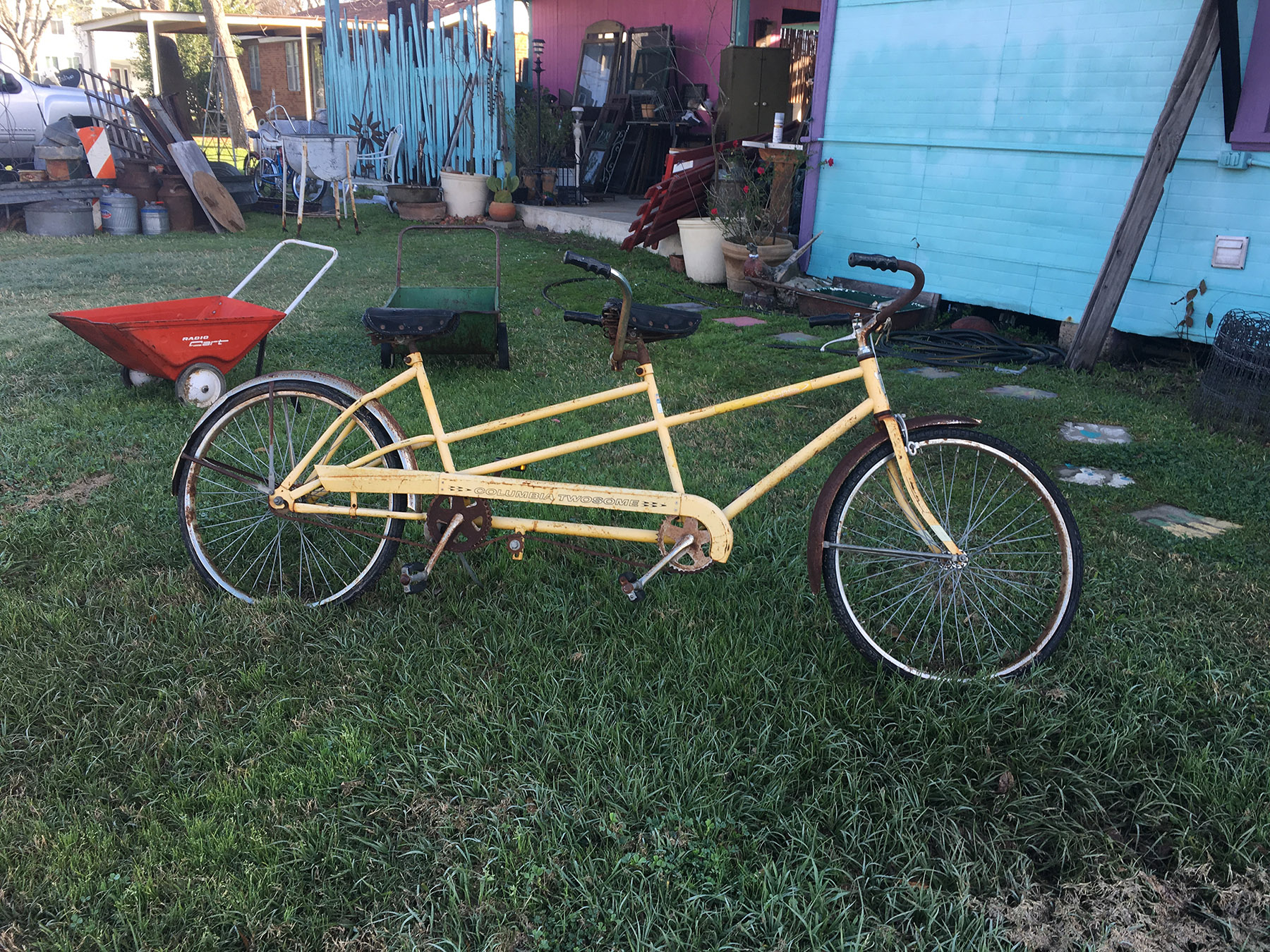 There's also a shop selling these cool metal sculptures.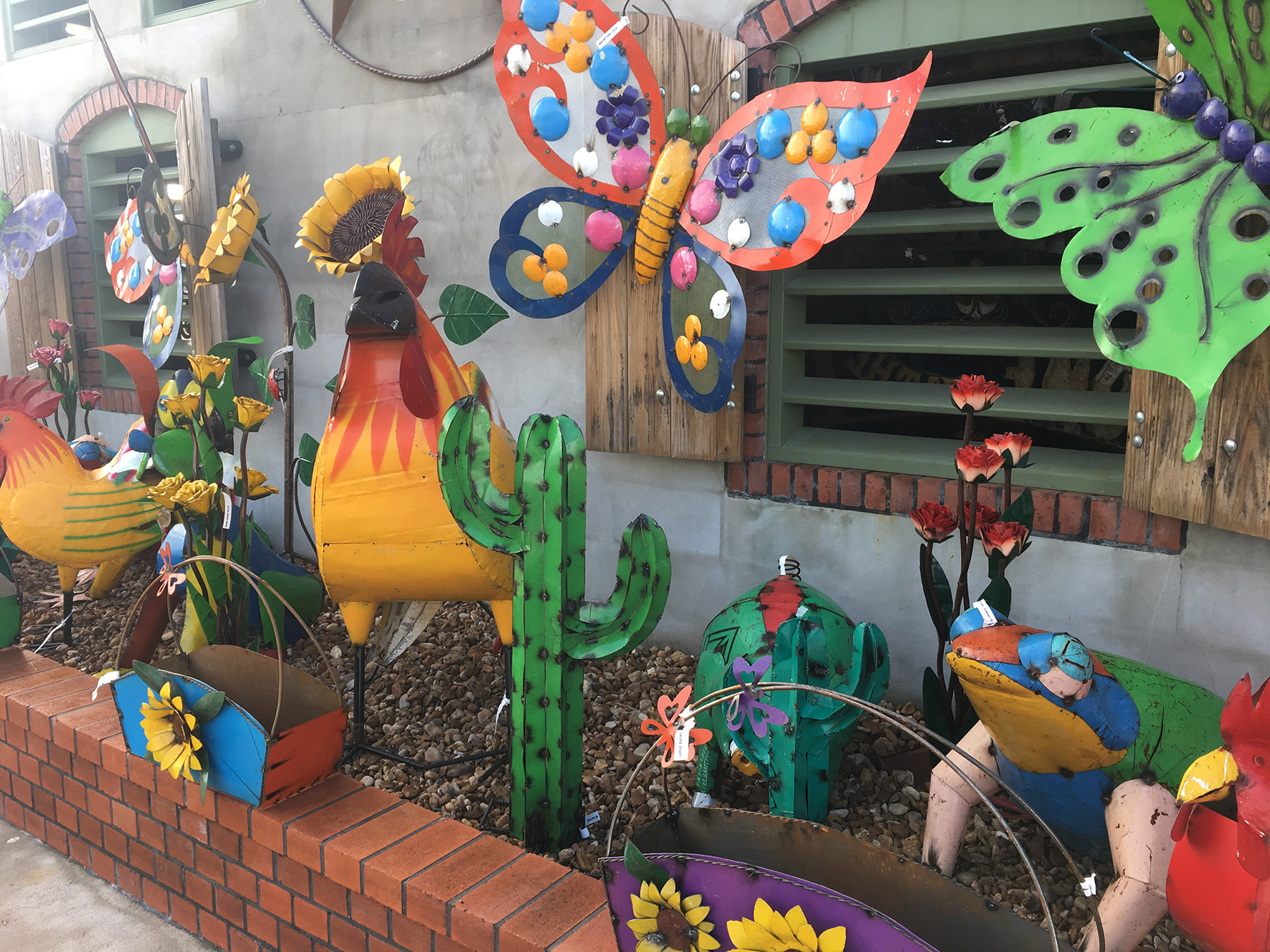 $250 for the XXL squirrel, if you were wondering.
There's a kids play area in town, you'll pass if you walk from the RV park to the main street. It had a shaded play structure and then some older obstacles like see saws, climbing bars, and this cool spring loaded beaver/squirrel? Let's call it a squirrel. (I like squirrels if you haven't realized yet).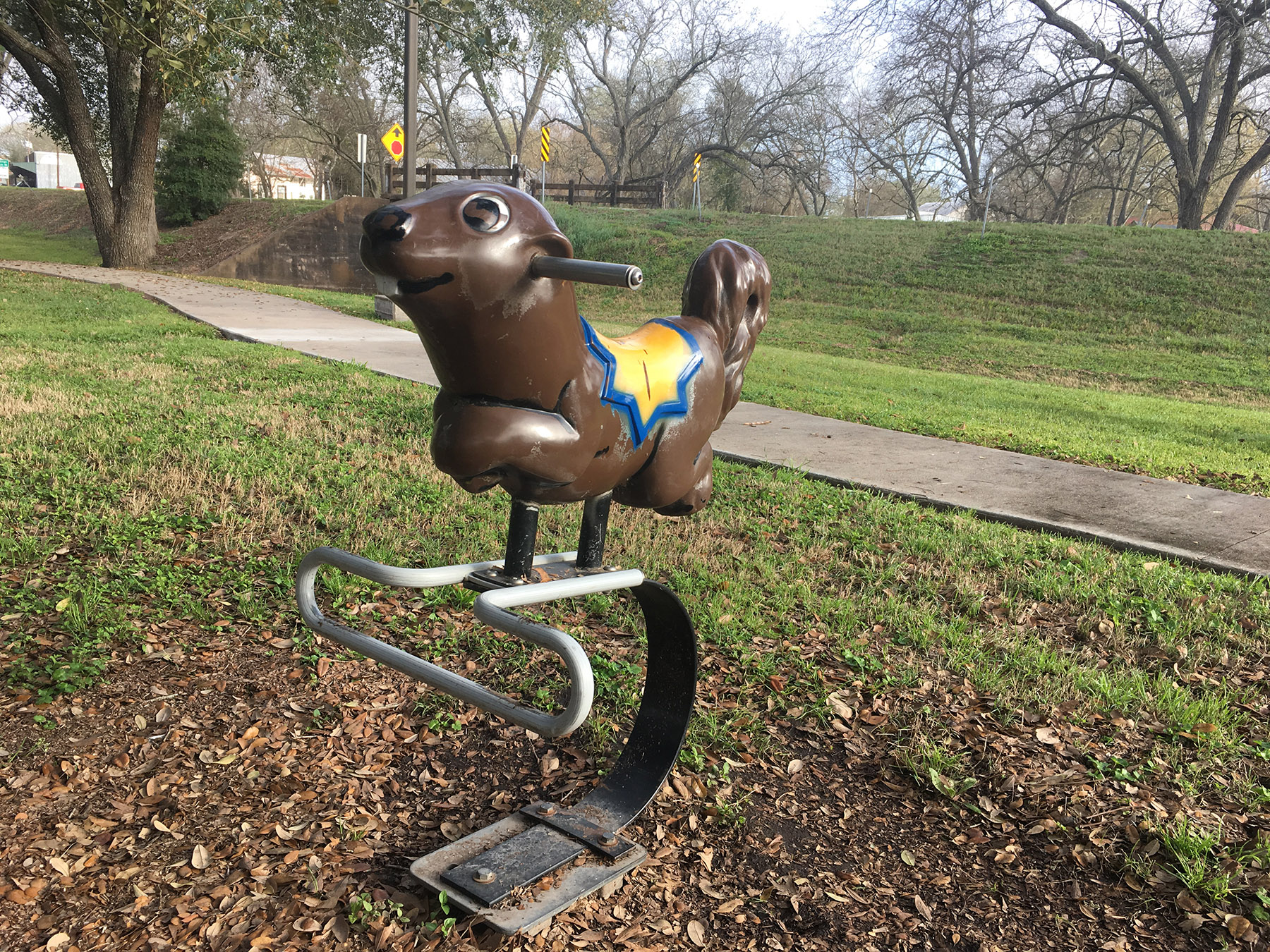 This looks like it would be a good time if you're traveling with kids. If you're like us and traveling with dogs, Lily suggests this great stump which is also found in the park: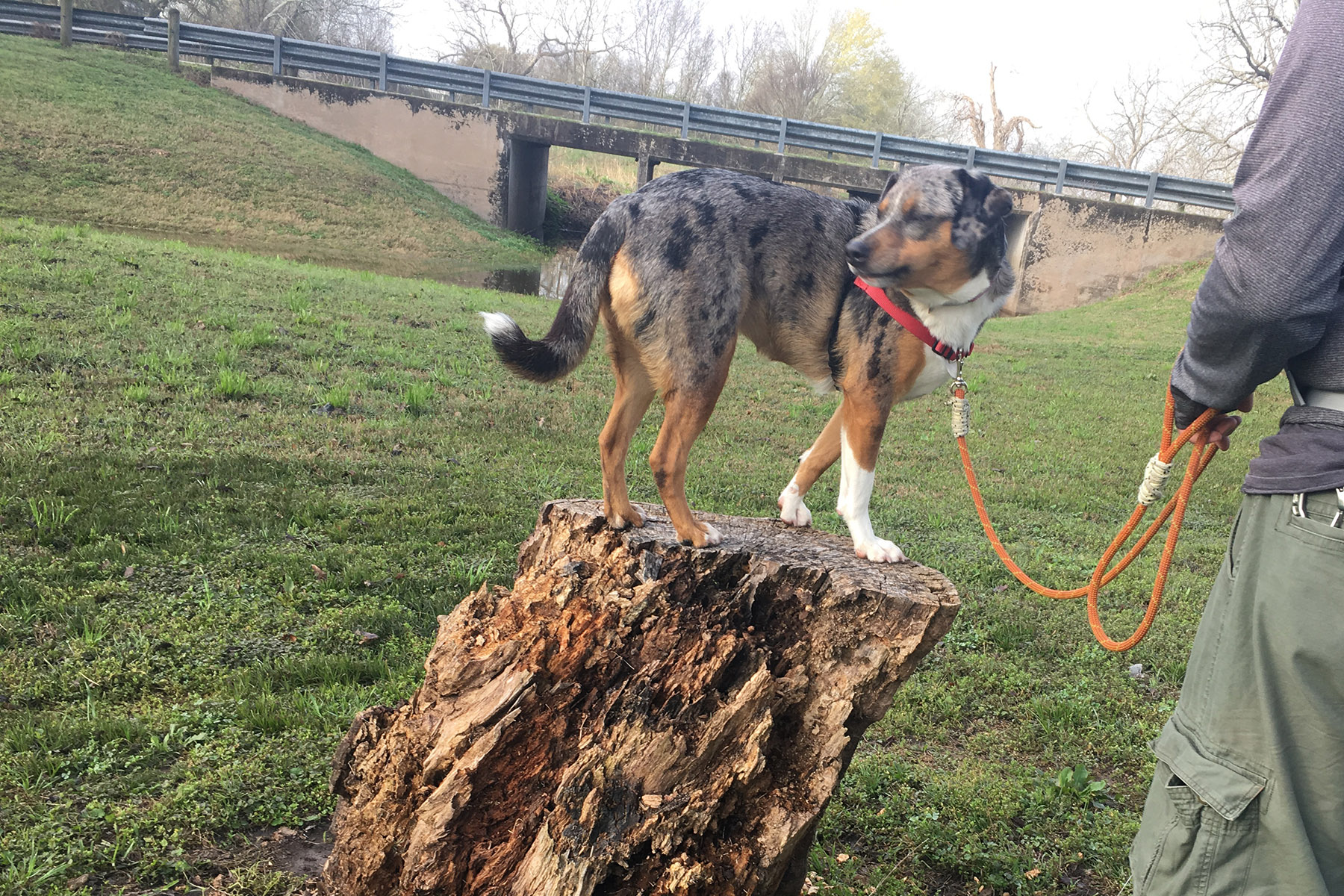 Overall, the town of Carmine and the Dixieland RV Park ended up being a great layover for us. The RV park was quiet and the dogs loved all the grass. If we're passing through again we'd definitely book here again!
Dixieland RV Park
249 Dixieland Rv Park Ln
Carmine, TX 78932
http://www.dixielandrvpark.com
http://passportamerica.com/campgrounds/tx/dixielandrvpark1331