RV park review: Devil's Elbow Recreation Site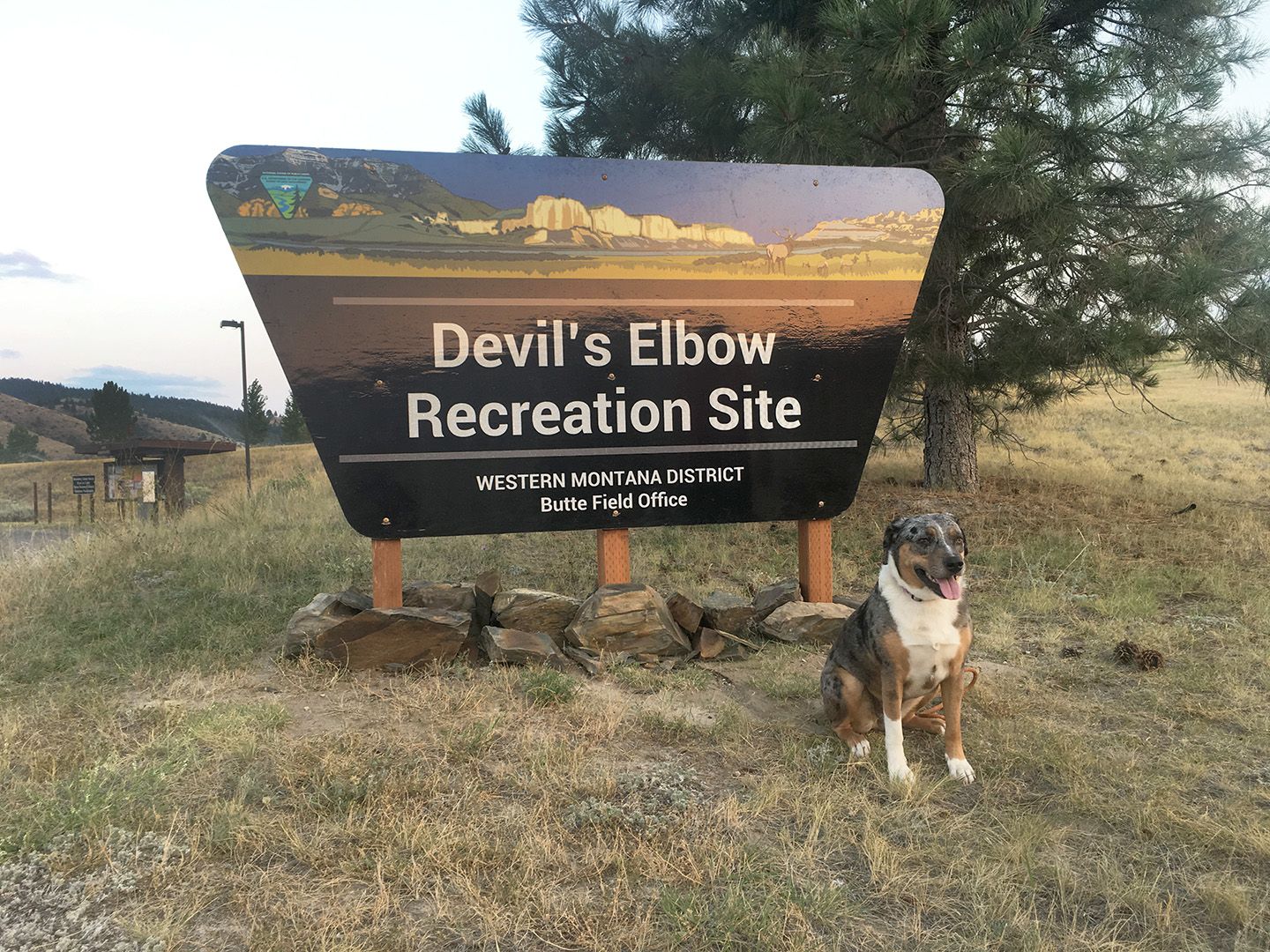 We chose to stay at Devil's Elbow Recreation Site in Helena for several reasons. It was about a 20 minute drive to town, the location was known to get windy, which we thought would help in the current heat wave, it had a 14 day stay limit and was inexpensive at $15/night. It's dry camping, but there are RV friendly potable water spigots on site and a $10 dump station a few minutes down the road at a Lakeside General store.
We showed up on a Monday afternoon, which was a great time to arrive. Summertime, this seems to be a really popular weekend spot for boaters. We noticed people dropping off travel trailers to secure spots starting on Wednesdays and by late Thursday it seemed every RV spot was taken (tent sites didn't seem to fill up as much). Rules are that you can't leave your property unattended for 24 hours so if you're a local and you stop by once a day to check on your stuff, I guess it's a good way to save a spot for the upcoming weekend (at the cost of $15/day).
But since we arrived on a Monday we had our choice of spots. We chose space 1 in loop A. It overlooked the Missouri river and we only had neighbors to our left. Each spot comes with a metal picnic table and fire ring.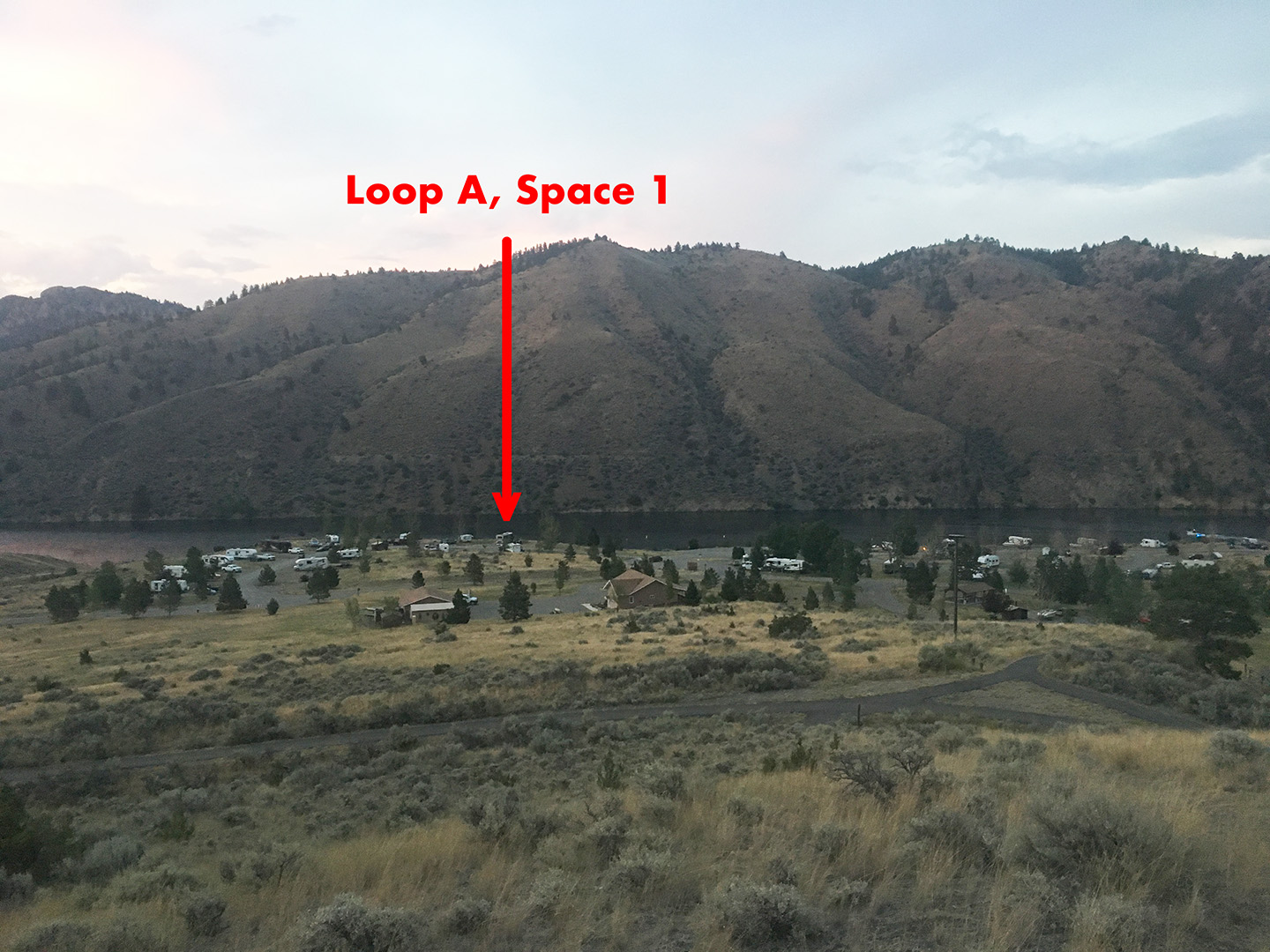 Spaces here are very wide, enough for several vehicles.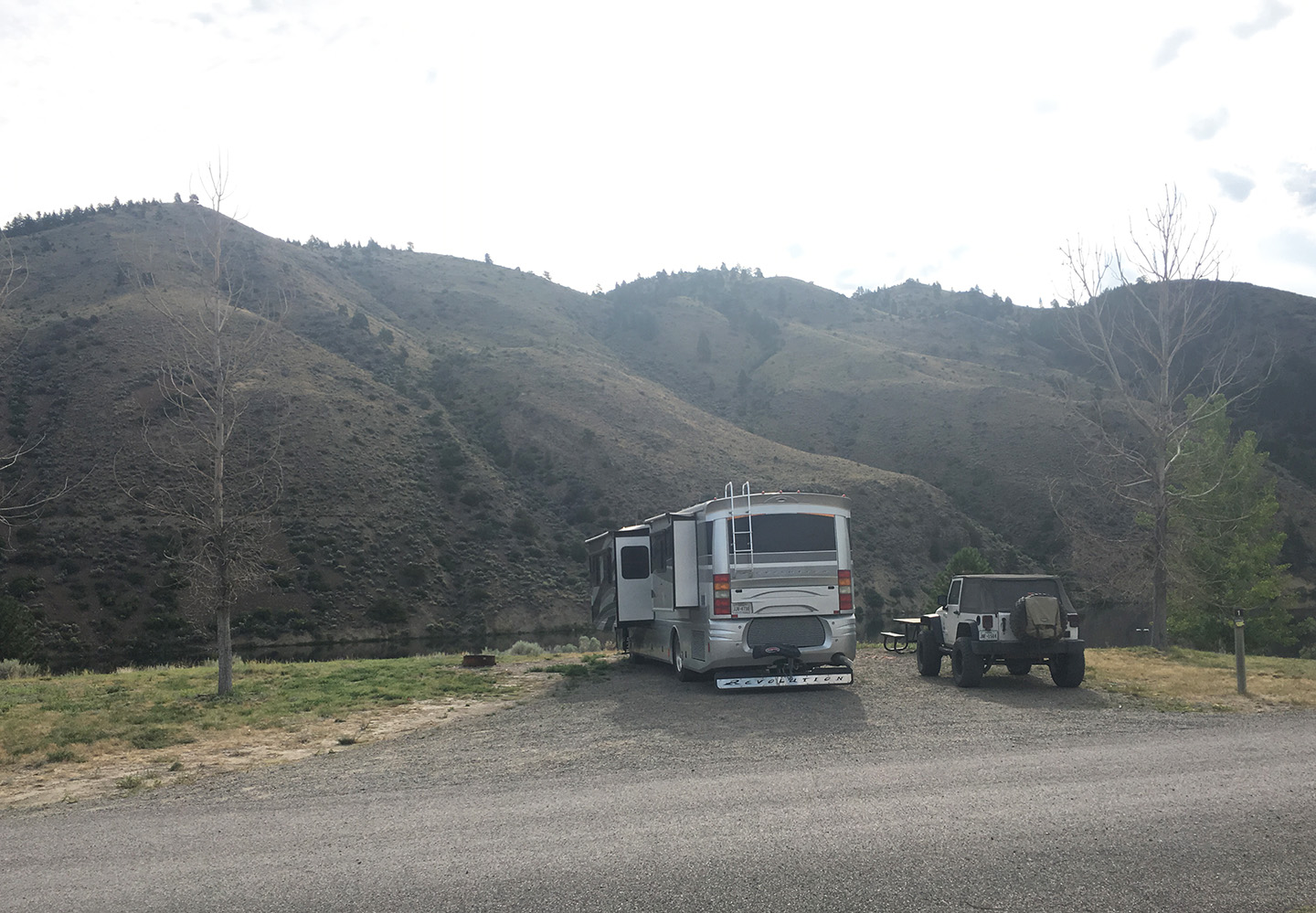 Upon arrival, one of the camphosts came over to introduce herself and give us some tips about the area. She let us know about the off-leash dog area they had recently created. Lily had to check it out!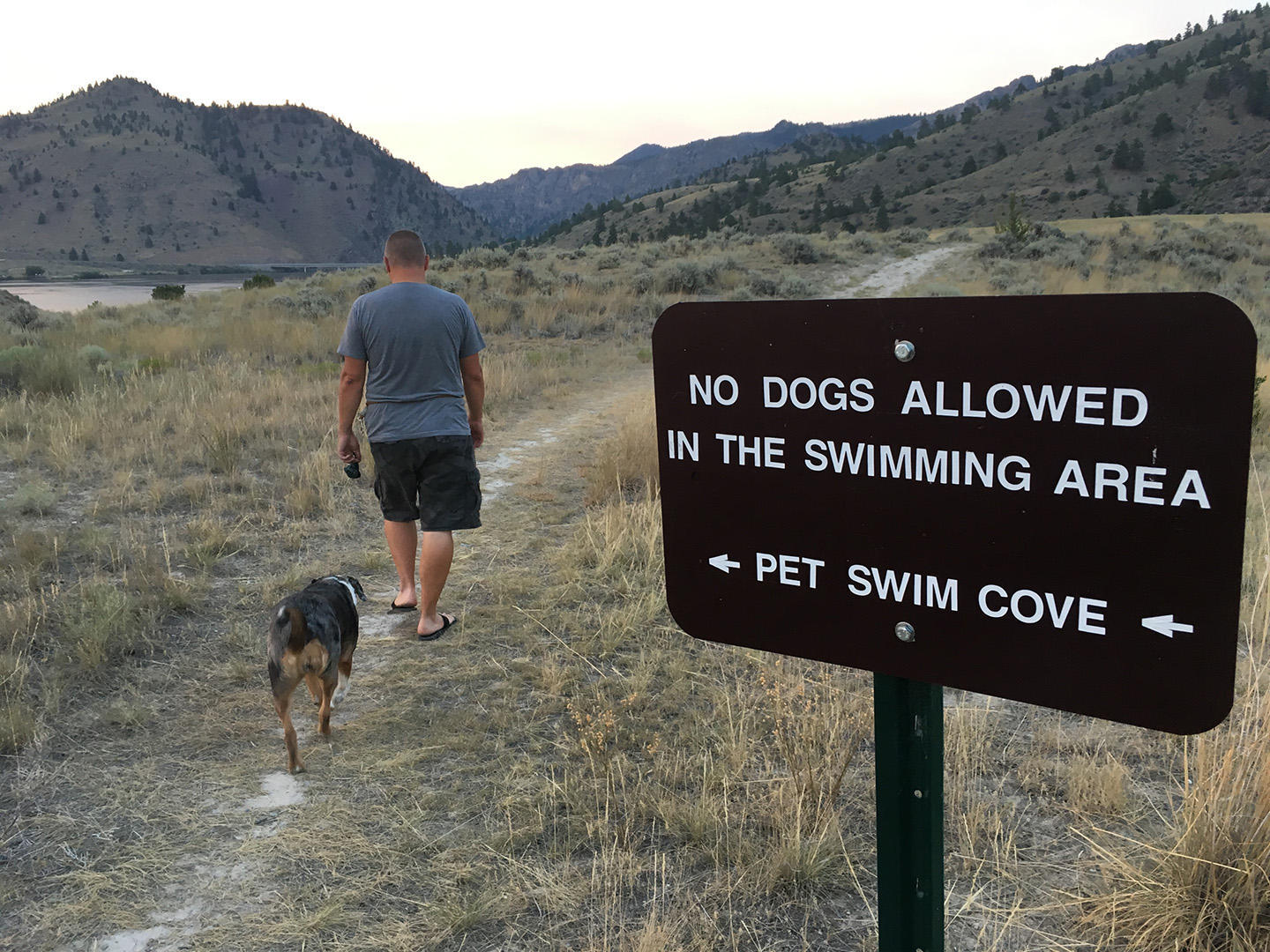 This was a first for us -- a designated a "pet swim cove!"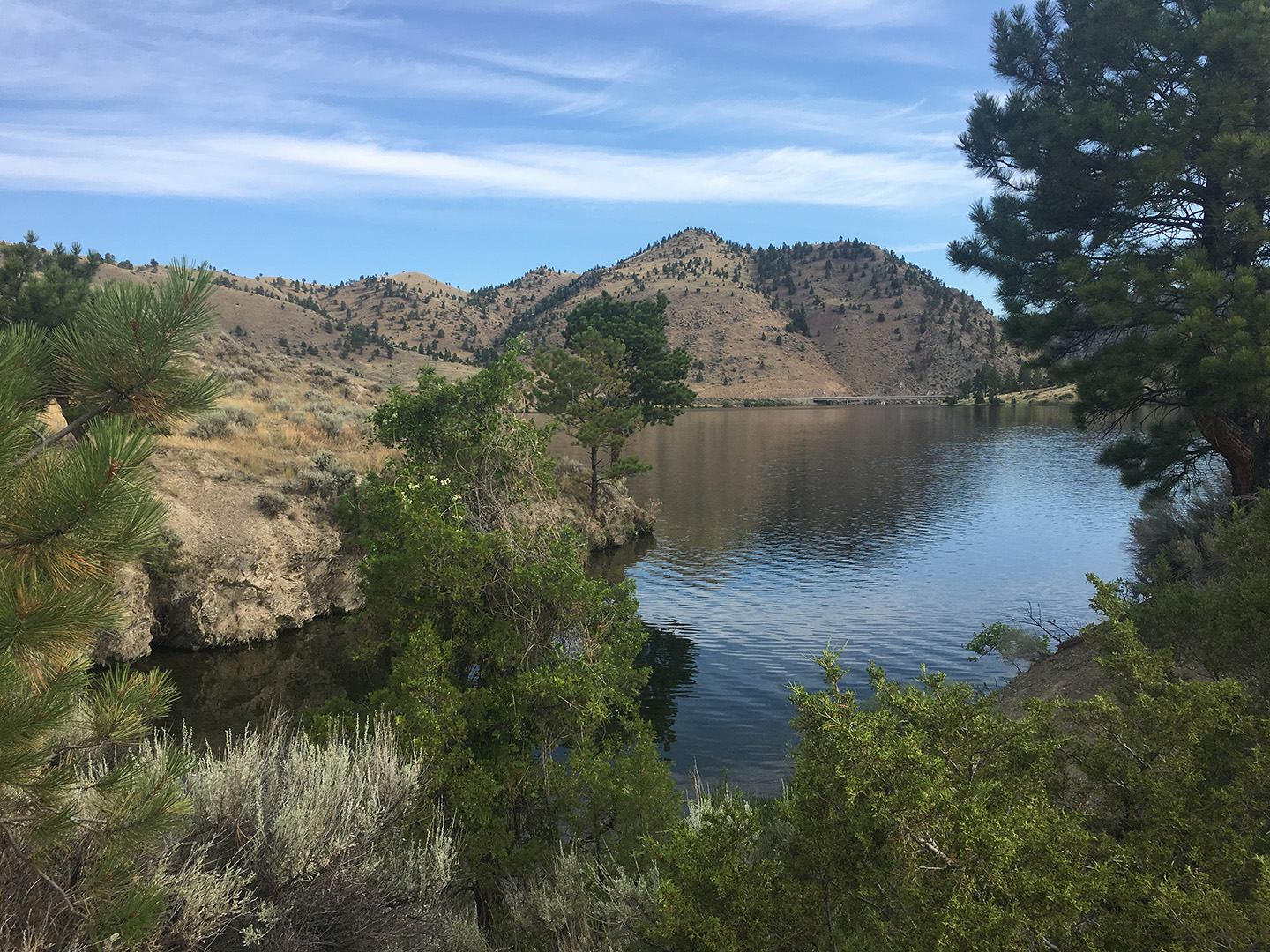 Lily has convinced herself that only BAD DOGS go swimming so we couldn't get her anywhere near it, but we saw a lot of wet dogs coming back from there so I think it's frequently used and appreciated! One day we'll get her to be a water dog, but until then let's imagine this is what it would look like: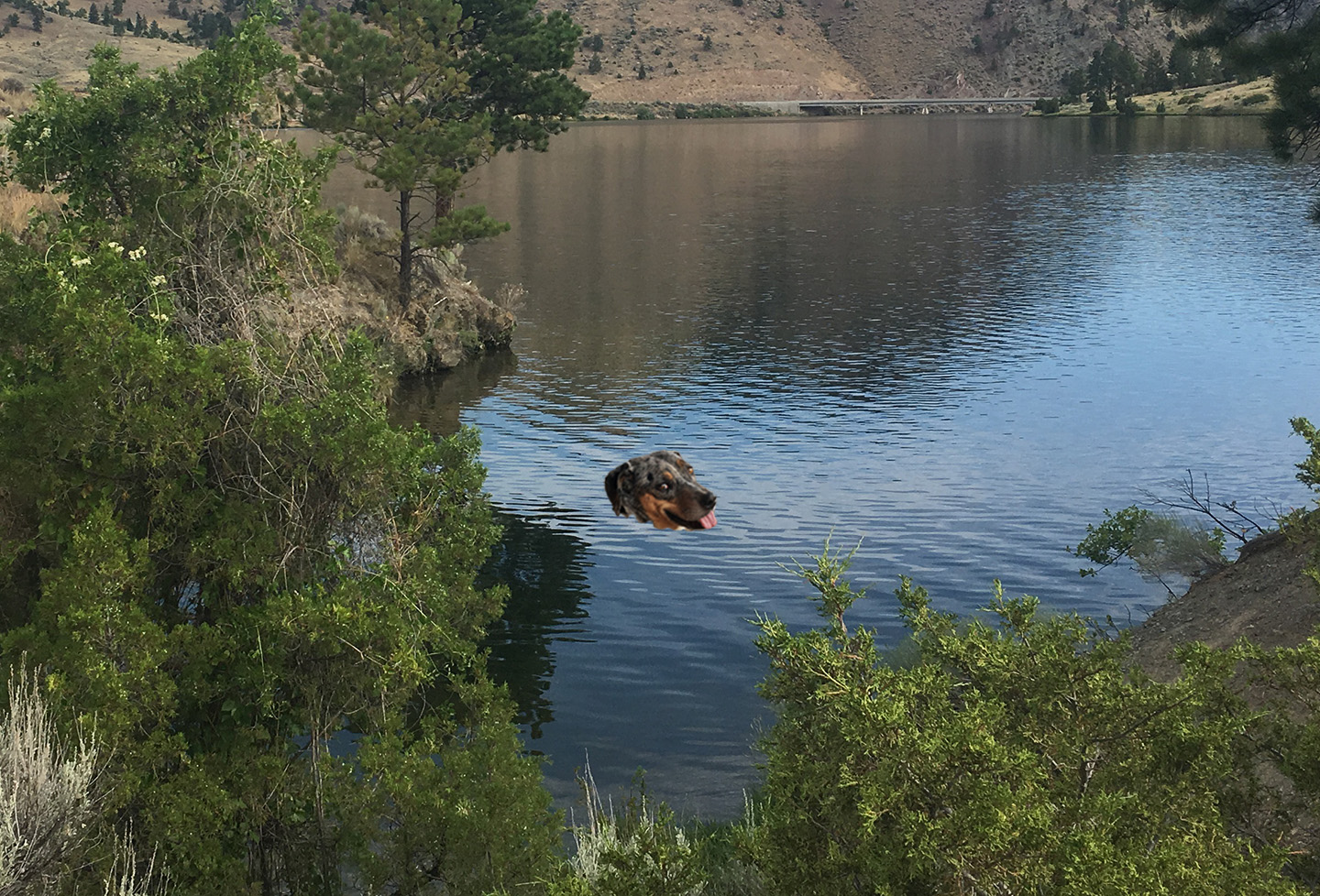 If you pass the dog cove, the trails continue.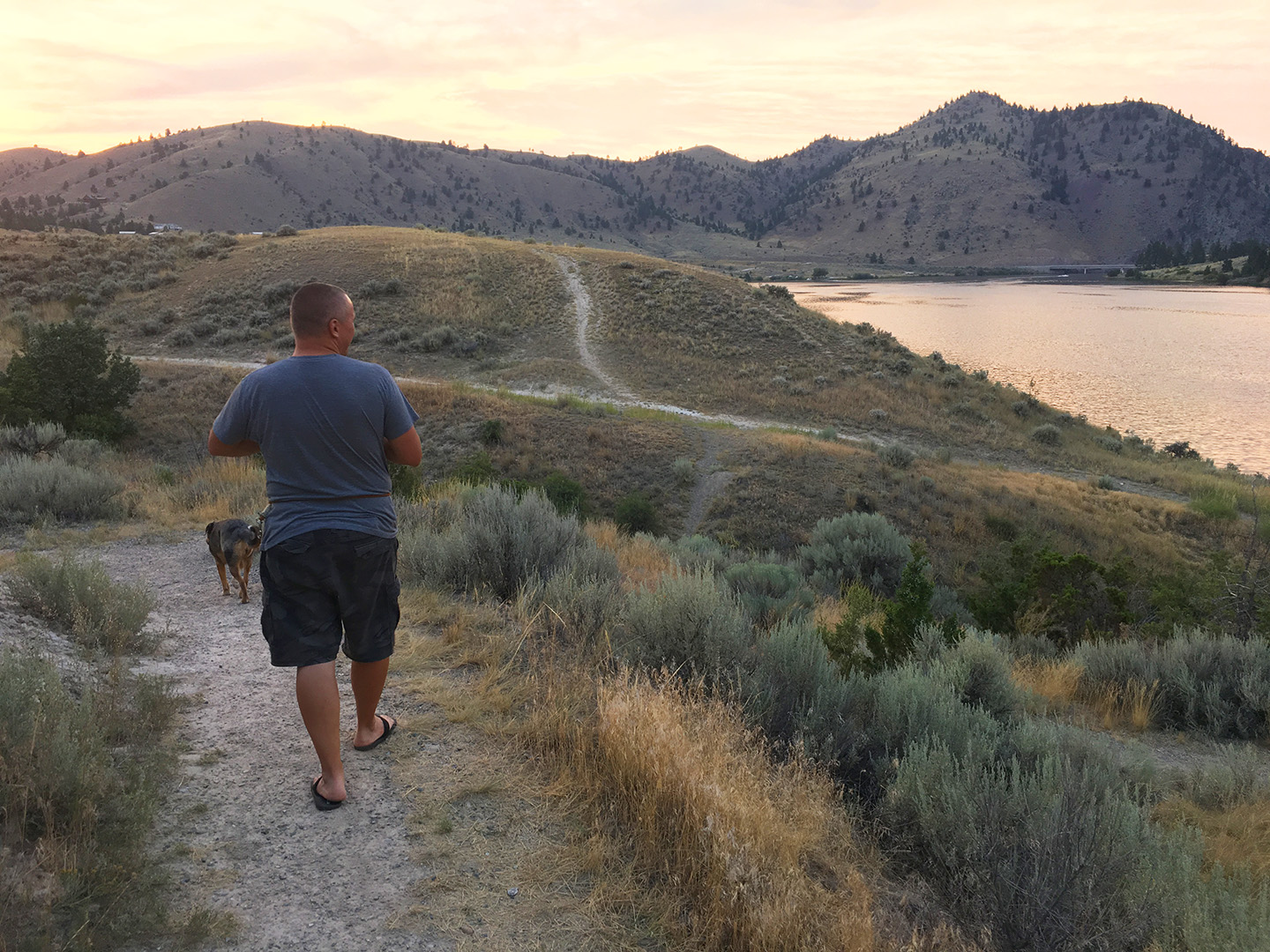 There are some low cactuses, so keep an eye on your buddy if you explore.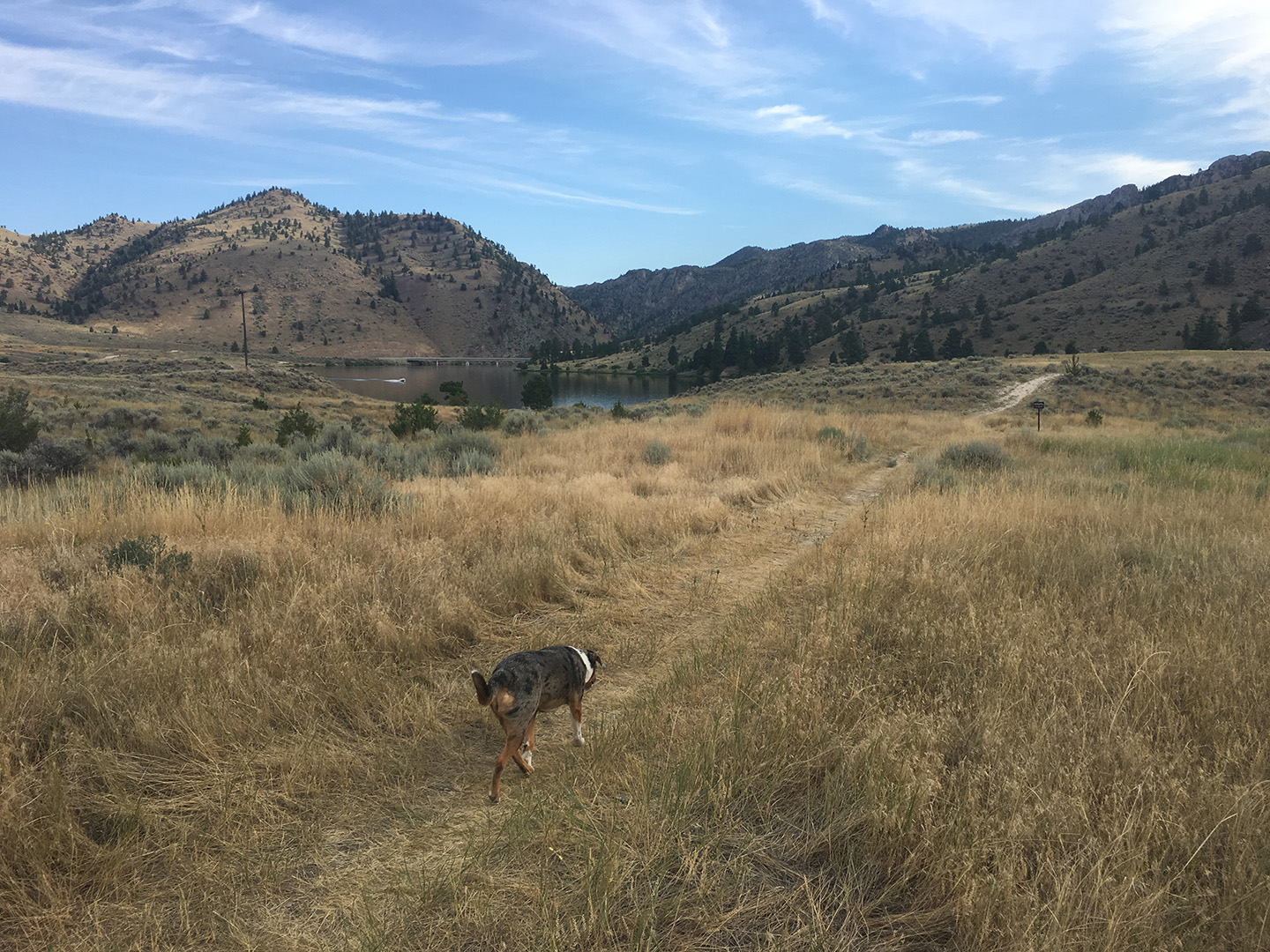 There's also paved options for dog walking (on leash). We did a 1.5 mile loop on pavement in the mornings and evenings once it cooled off. We saw lots of birds, bunnies and one THNEK on the pavement, so be aware. Lily seemed to really enjoy jumping and scaring the seagulls that always lined up on this fence: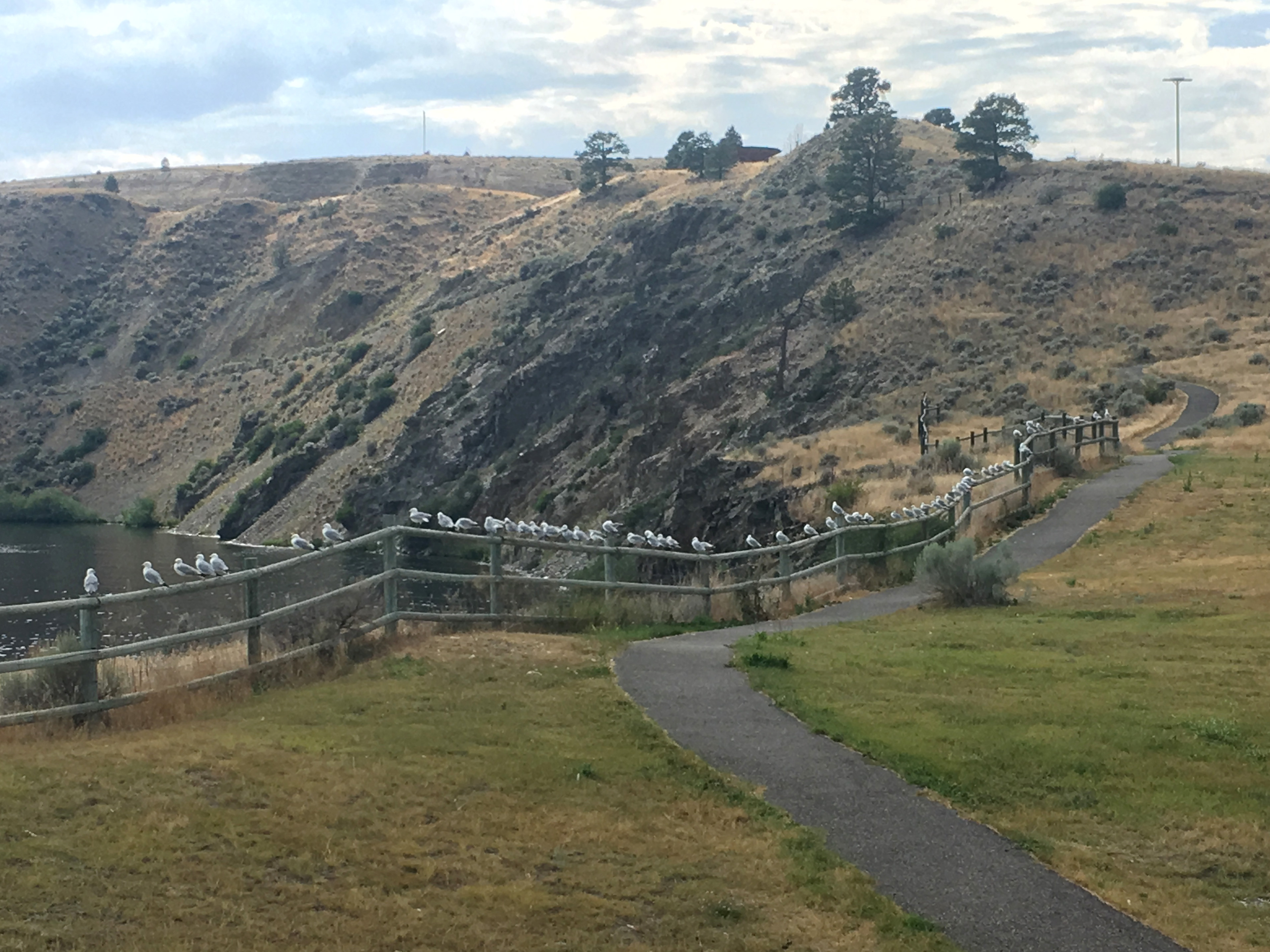 Lily Protip: In July/Aug temps were in the 80's-high 90's so we used her new booties during the day so she could walk on the pavement without burning her pads.

We were treated to some beautiful sunsets during our stay: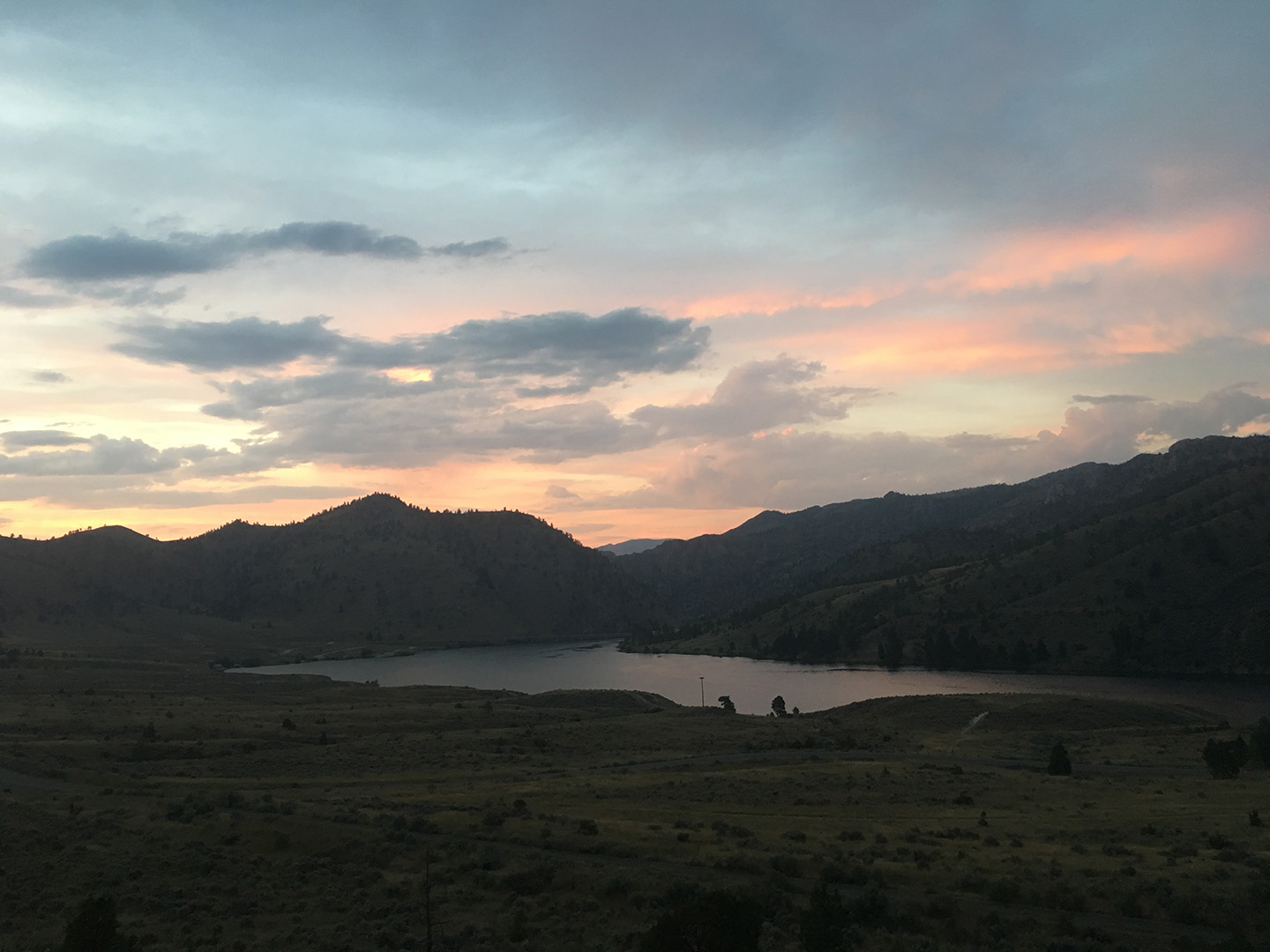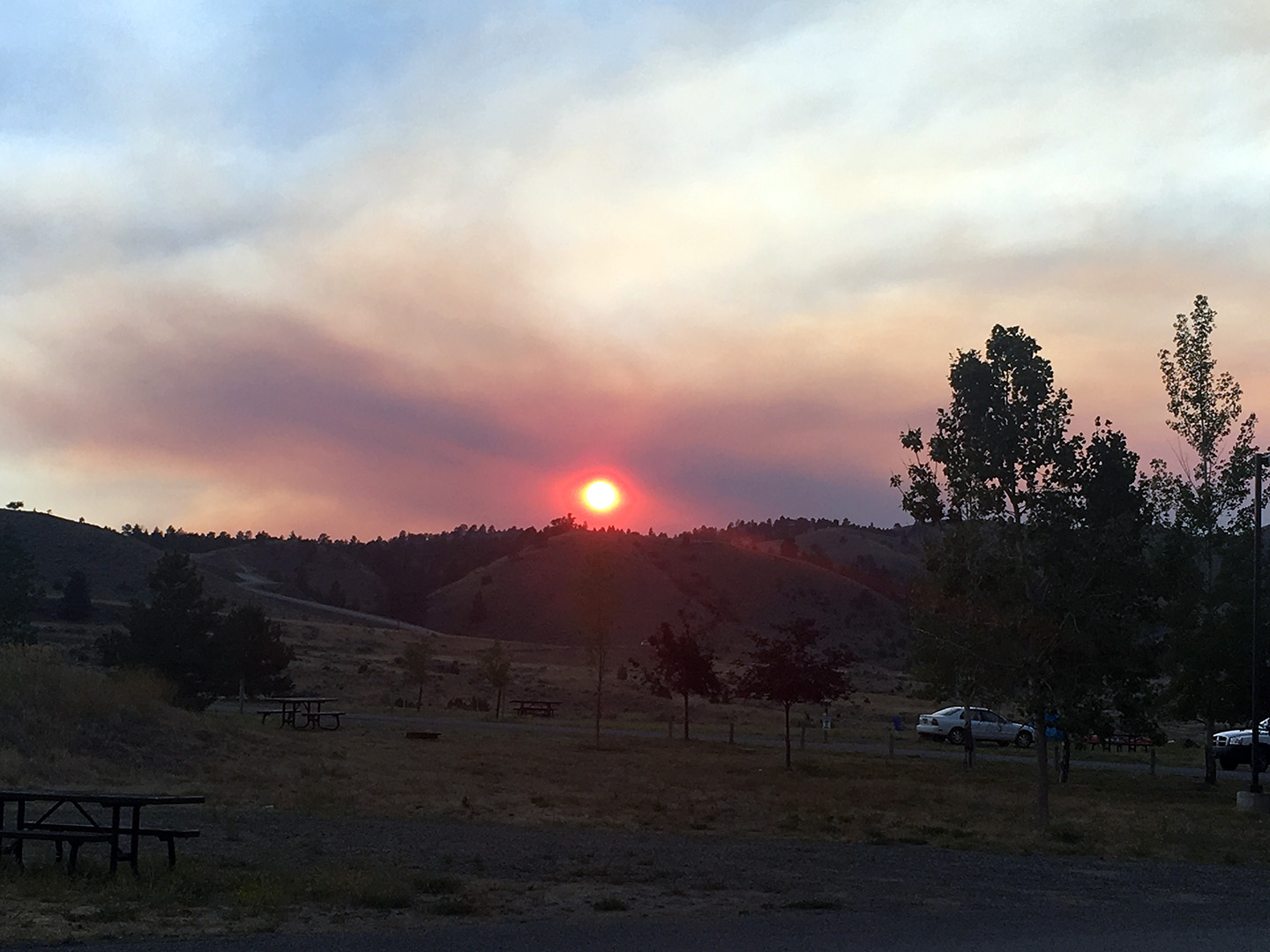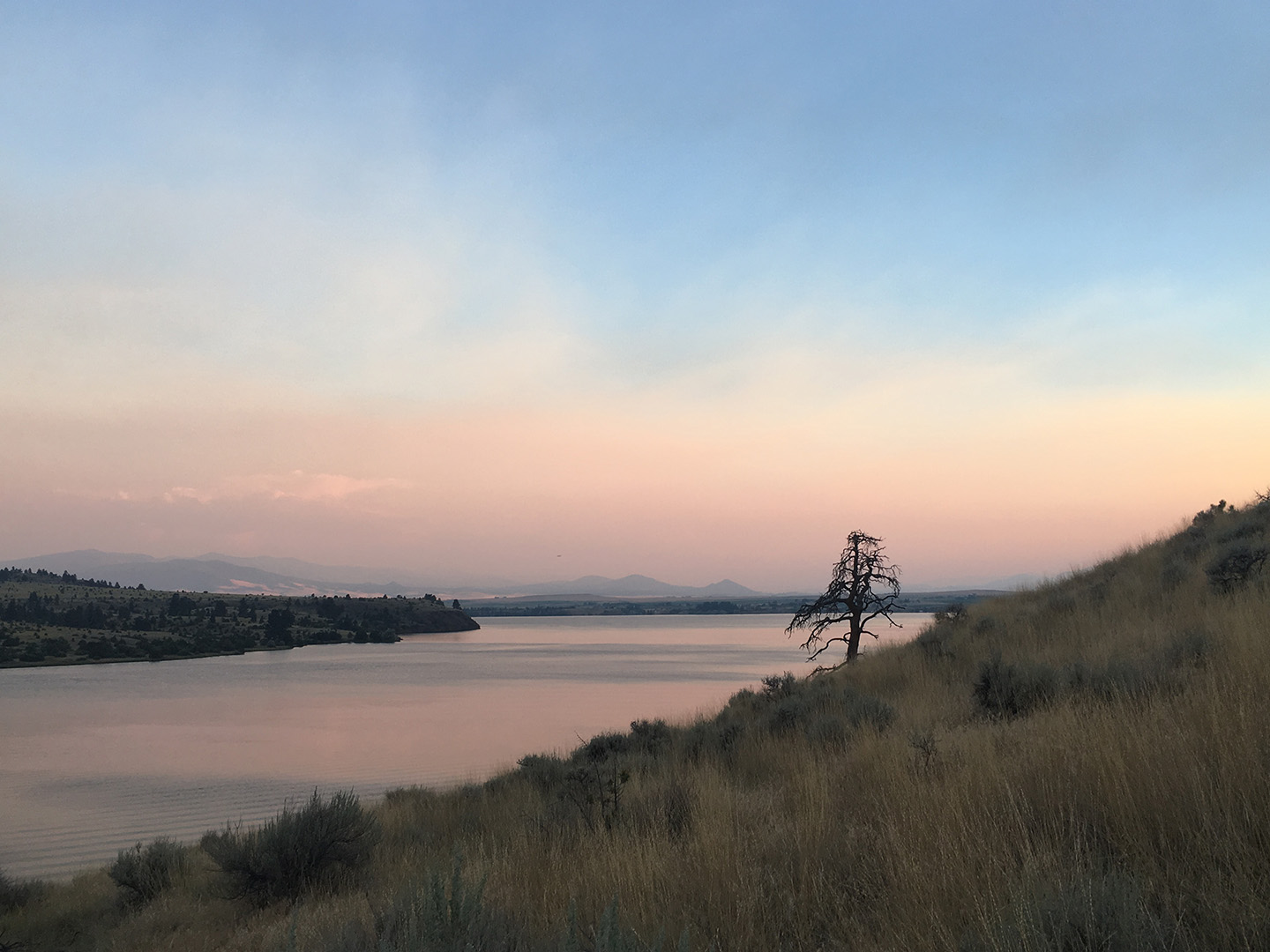 Did I mention it was hot while we were here? Yowza. One day it was 97 degrees. Our solar setup powered our AC very well and we ended up only running the generator for 2-3 hours per day. The daily breeze also kept it feeling a few degrees cooler than it actually was. If you're sans-boat like us, you have two options to cool off in the water. Right below the cliff is the "swim beach" which is more of a kiddie-swim area. It's all of 3 feet deep, but, it's close and refreshing, and if you can get over the fact that you're an adult in an swim area obviously made for kids, you're all set: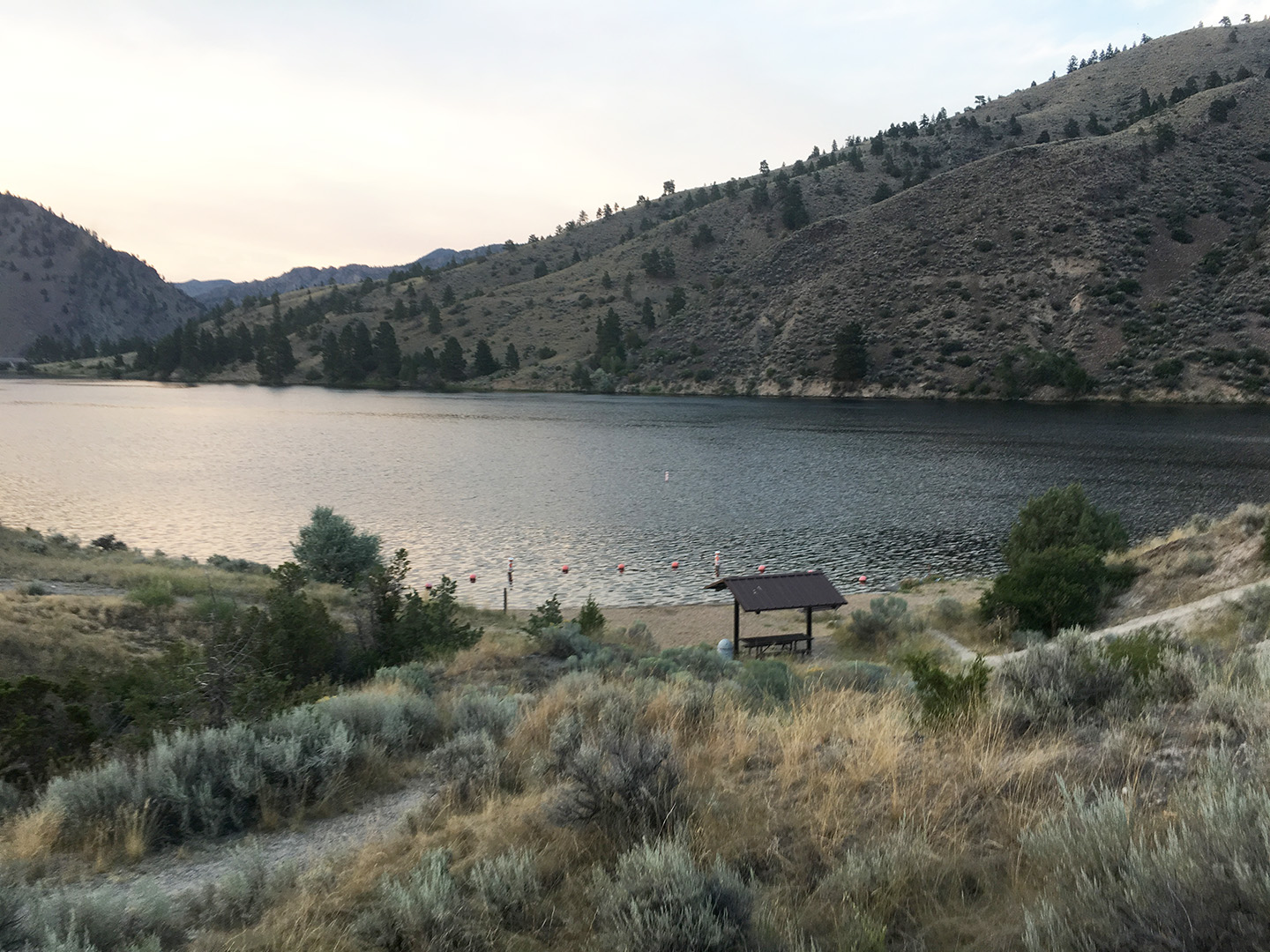 I purchased this inner tube at Walmart for about $9. Well worth it!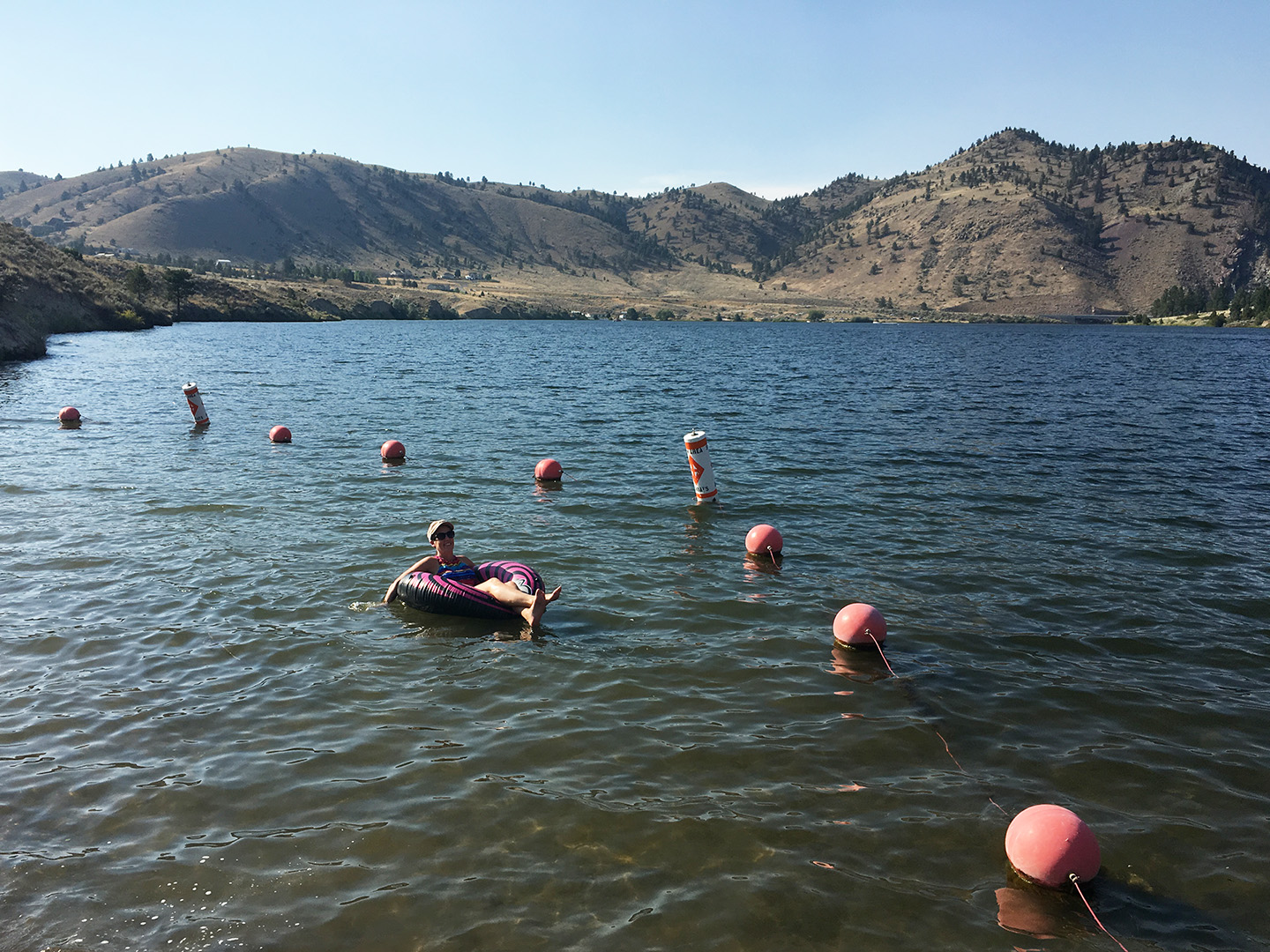 If you want to walk further, you'll have a bigger swim area at Clark's Bay, which connects via paved path to Devil's Elbow. But I'll tell you this, when it's 97 degrees, you won't want to walk up a big hill to get back to your site!

We happened to get one cool day during our stay (high of 79!) so we used it to go for a proper hike. About a 25 minute drive up the road, past the town of York, you'll find the Trout Creek Canyon trailhead. It's a 6 mile out and back hike, but after the first 1.5 miles the terrain got steeper and rockier so we turned back, making it 3 miles in total.
The first mile or so is nice and flat, wide trail.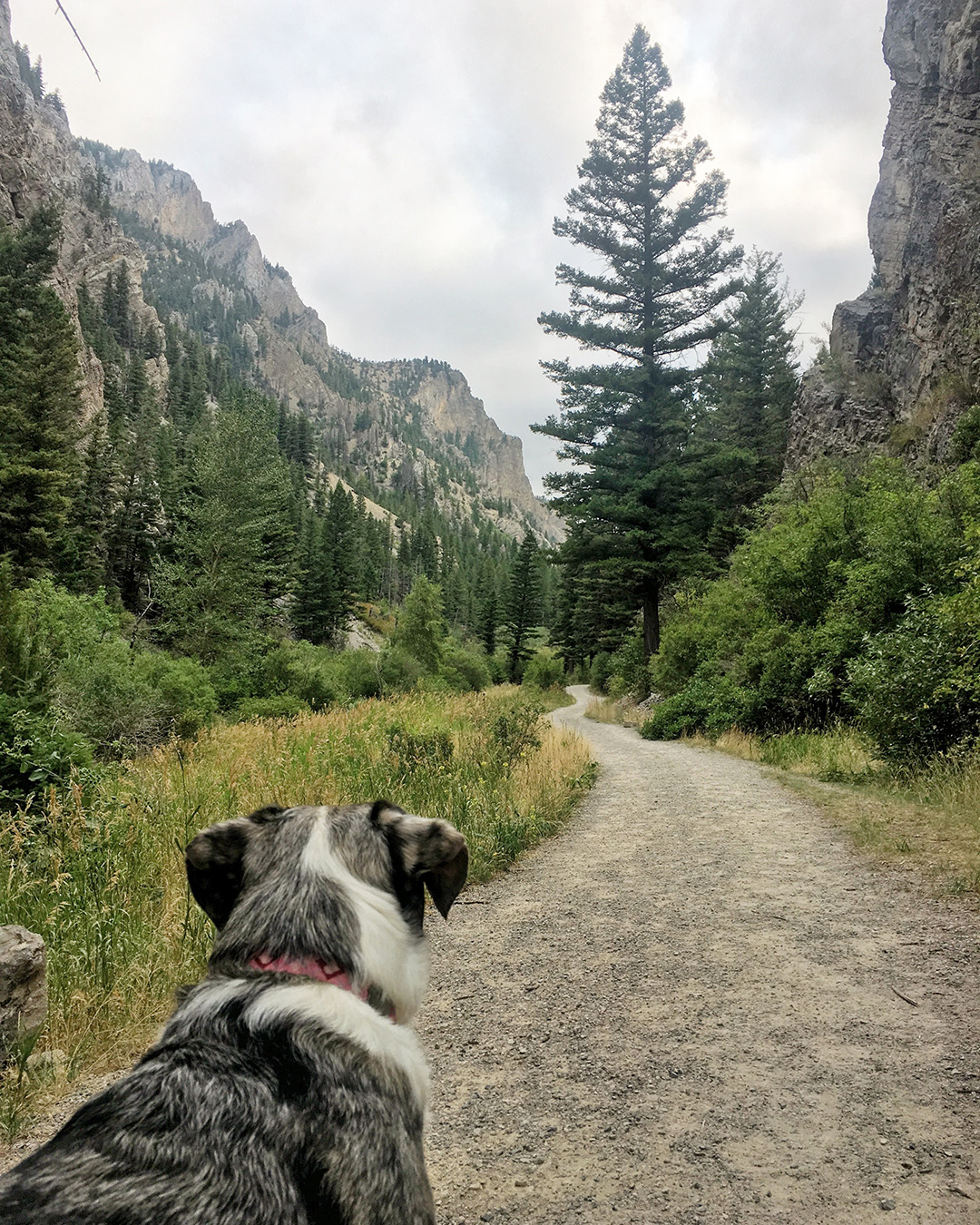 After that it gets more narrow.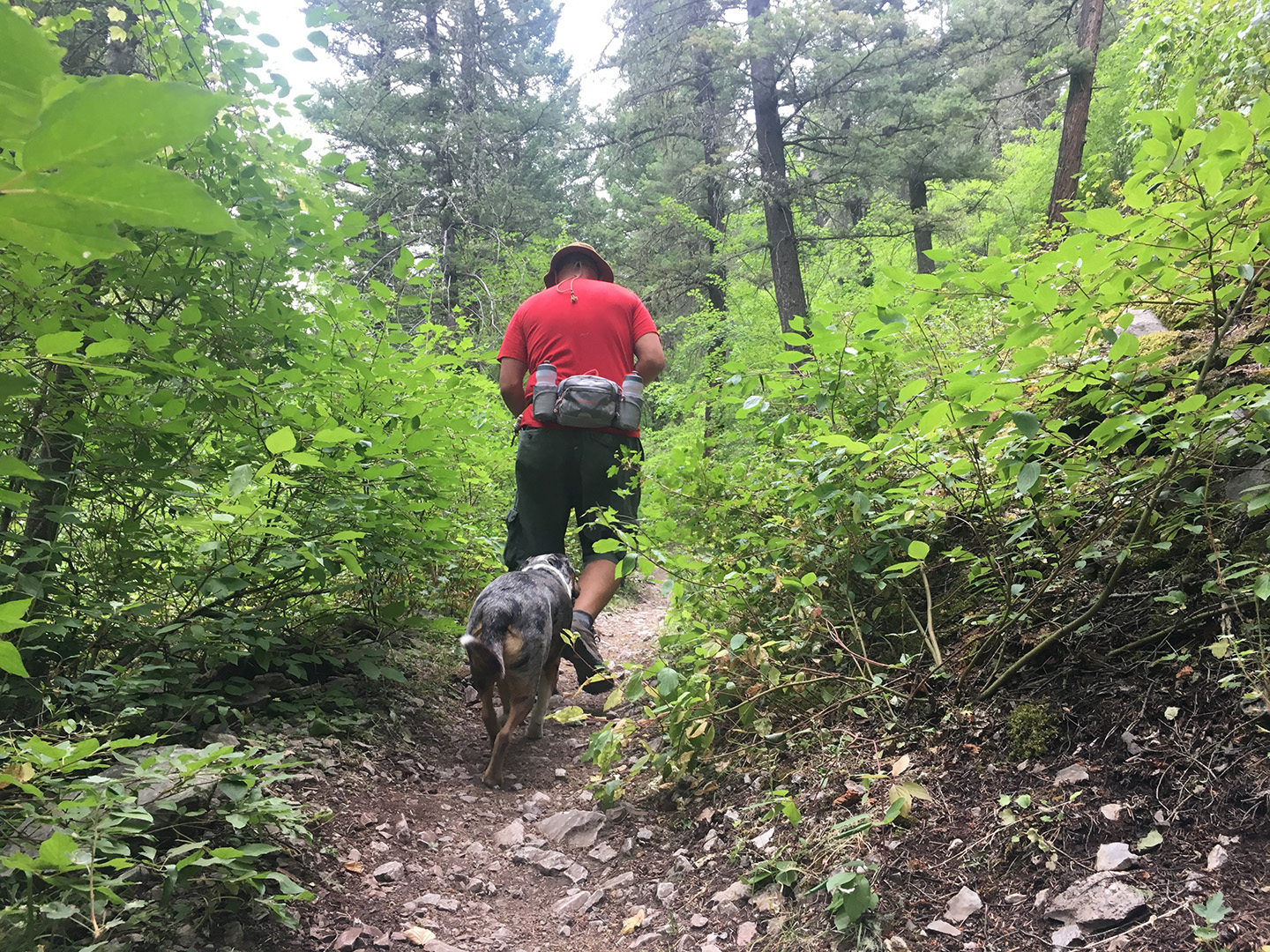 Great little morning trip. Lily loved roaming off leash..

...and we even saw a mountain goat!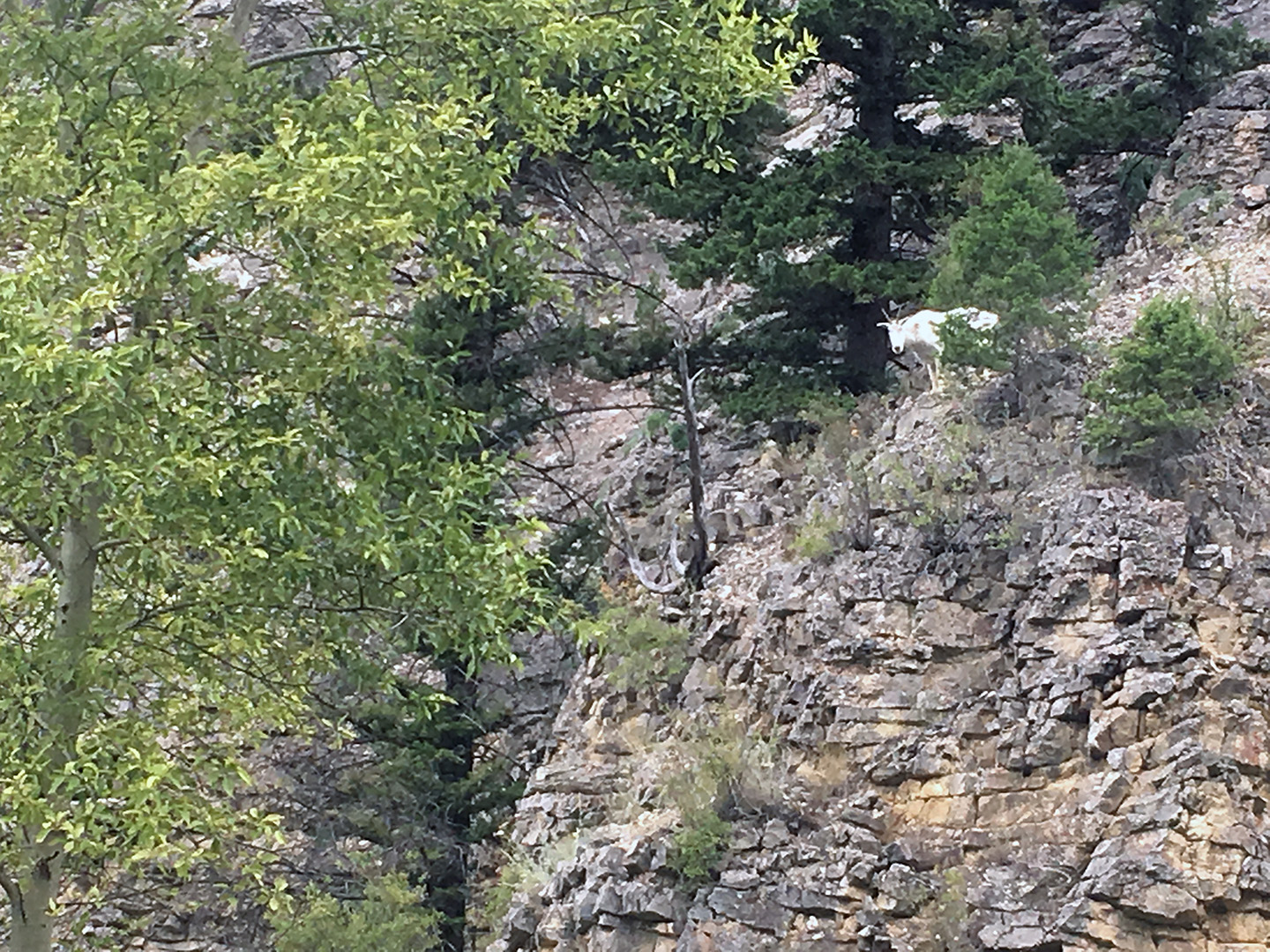 So, overall we really liked our stay at Devil's Elbow Campground. Pretty mellow and quiet during the week. Weekend boaters seemed to play their music a lot louder than the mid-week crowd -- so be ready for that! Pit toilets were clean. And the most pleasant surprise was that there weren't really any bugs around! (We had our fill of mosquitoes in Tetons and Yellowstone).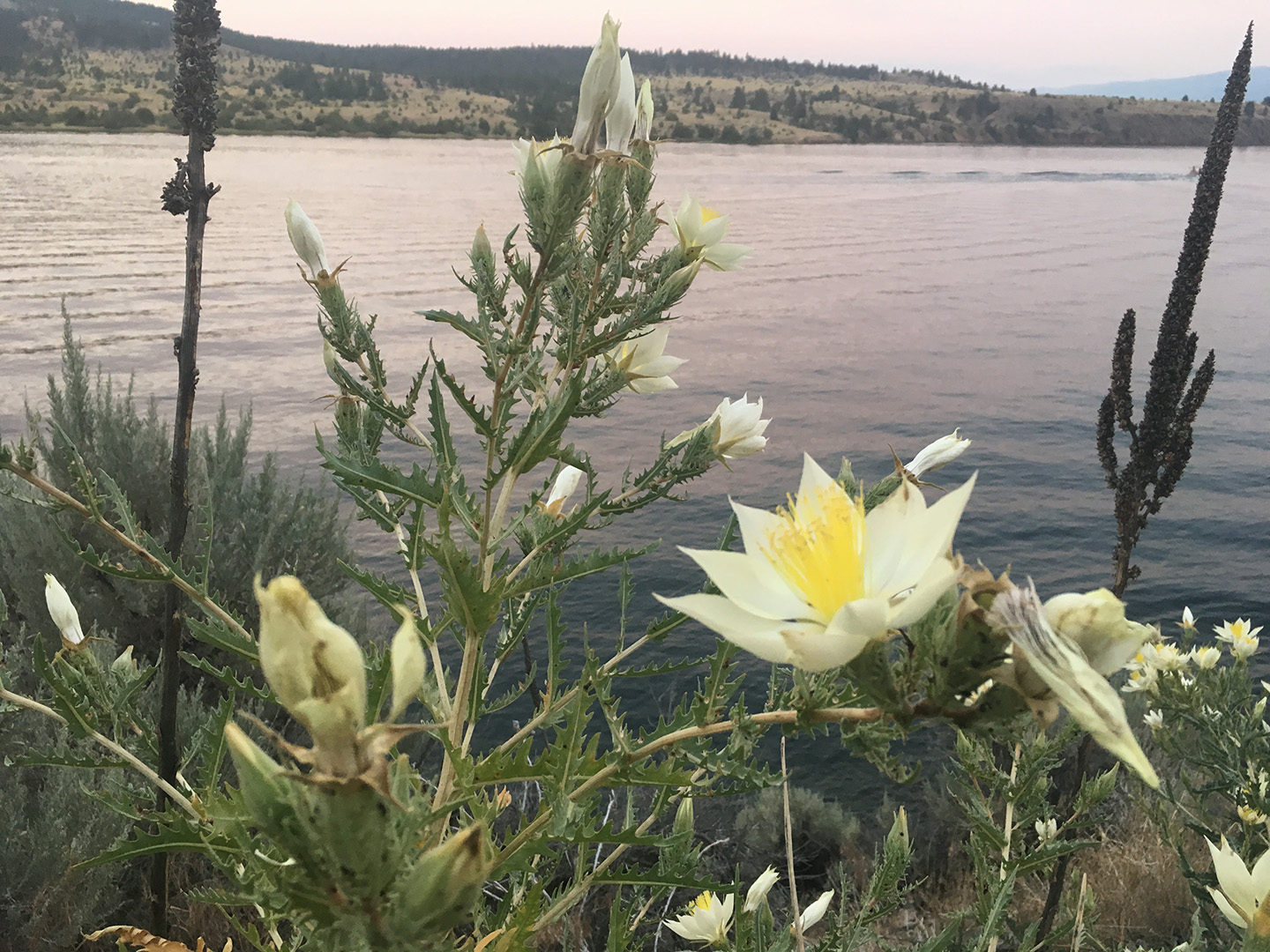 Devil's Elbow Recreation Site
5988 York Rd.
Helena, MT 59602
https://www.blm.gov/visit/devils-elbow-recreation-site
http://www.rvparkreviews.com/regions/montana/butte/devils-elbow-campground-blm
https://www.campendium.com/devils-elbow-recreation-area-helena-mt