RV park review: Camanche Reservoir Recreation Area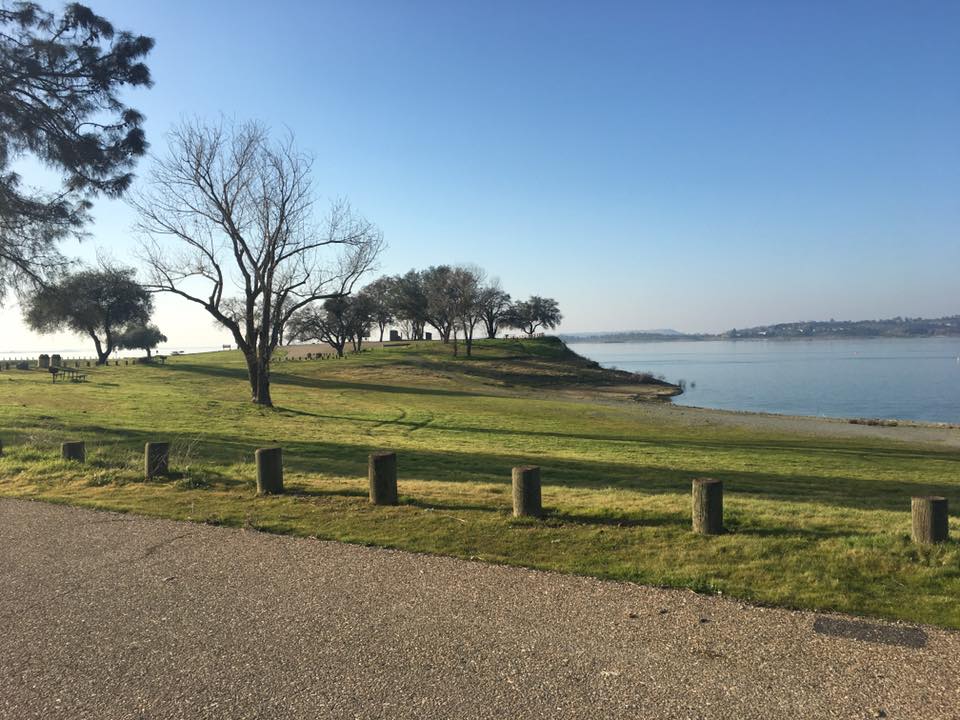 At first, we thought we'd dry camp, but our battery voltage dropped way too low last night, so we decided to want an electric hookup for the night, and troubleshoot batteries later. We found Lake Camanche and made a same-day reservation.
The nearby Monument RV Park is busier, with lots of kids. Miners Camp, where we stayed, is quieter. Calling them separate camps is misleading, they're just different streets in one large park.
We got assigned space 94 (pullthrough and easily identifiable on the map, not the other space 94 on the other side of the road). When we got there, 1) the asphalt paint and the pedestal markings said space 92 2) it was taken. Strike one for bad management: incorrect map. Also, somebody managed to be assigned a space that doesn't exist?
We called the gate, and were told to drive a mile back to the gate; the reason given was that they were busy, and we can only assume that somehow helping us in person was easier.
Back at the gate, we were assigned a new space (#9), and we drove the mile back to where we just were, and maneuvered into the new space. It was a bit short for a class A, with grass instead of gravel. Our heavy rear half was on soft soil, and our nose was way up. There was no way we'd get to level, and our jacks would just sink deep into the grass.
We walked around, looking for a better unoccupied space, and called the gate. This time (talking to the third person about finding a space), they managed to serve us over the phone, agreeing to let us park in the space we requested. Level, and more gravel than soil.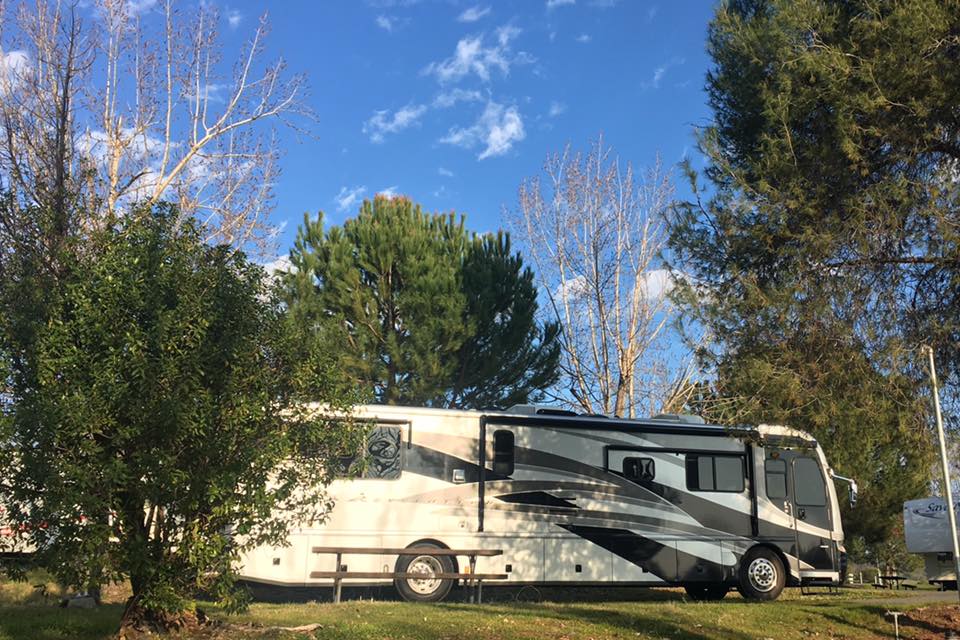 Good news is, dogs loved the smells around here, although Lily really wanted to go chase the squirrels. I hope they sniff all of $5.50/dog worth.
Hooking up, the amount of presumed-dead spiders in the electric pedestal was high enough that I needed a cleaning stick for my cleaning stick. After removing dead spiders and their to-go snack packs, 50 amp service seemed good. We didn't use other hookups.
Camanche Reservoir Recreation Area, South Shore, Miners Camp RV Park
http://www.camancherecreation.com/
11700 Wade Lane, Valley Springs CA 95252
$48/night + $5.50/dog(/night?)