Harvest Hosts: Licon Dairy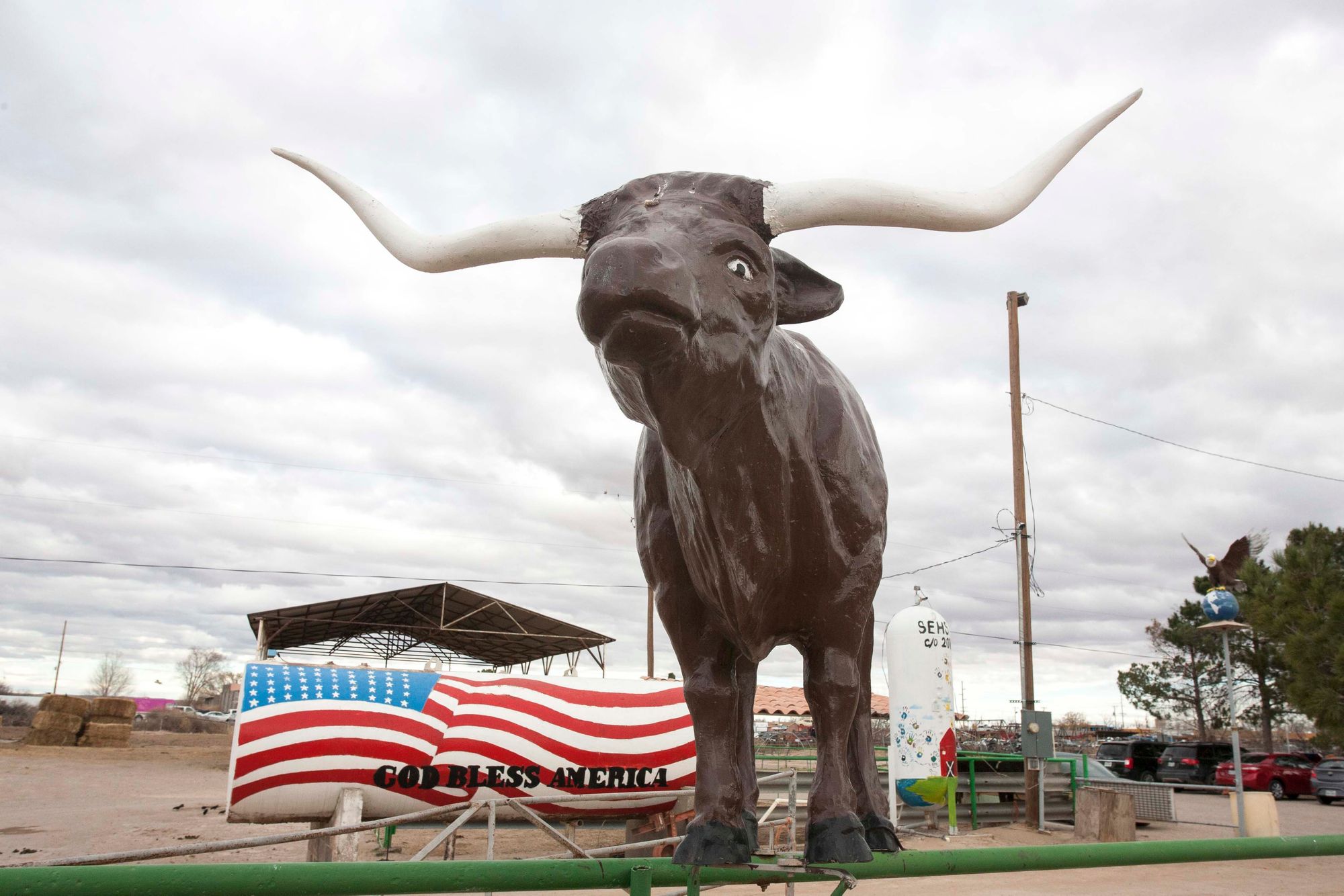 As you may already know, Harvest Hosts is "a network of wineries, farms and agri-tourism sites that invite self-contained RVers to visit and stay overnight for free."
Licon Dairy is located about 30 minutes outside of El Paso, TX and was our third visit to a Harvest Host since getting our membership. Why did we choose this harvest host? It was along our route and THEY HAVE A CAMEL!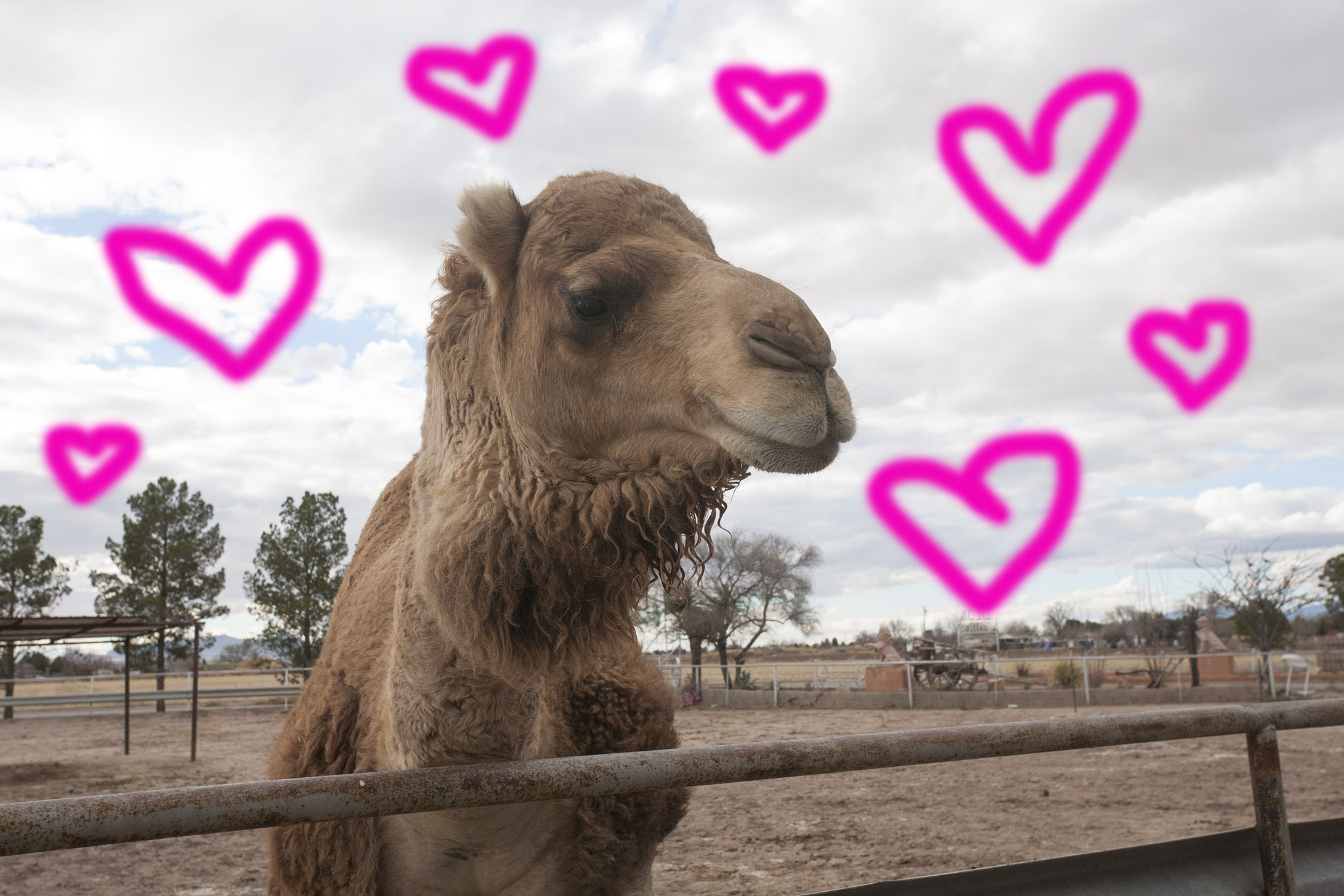 Licon Dairy also has a petting zoo (hence, Camel). Is this the San Diego zoo? No. But that's okay.
It's definitely a little rough around the edges but you can tell this family loves their animals and they appear to be very well cared for. All of the animals had nice sized enclosures, they all looked very well fed, had well trimmed hooves and were friendly. There was one goat who had recently had a hoof trim, but you could tell his hooves were severely overgrown before the trim. Since none of the other goats looked this way, I can only guess that maybe this goat was given to this family in that condition and they had his feet done.
We arrived around 3pm on a Sunday which looked like prime petting zoo time. The parking lot was a bit crowded but we found a place to pull out of the way while Tommi ran inside to find out where they wanted us to park... which was... NEXT TO THE CAMEL! Apparently this is the usual spot they put Havest Host guests so you should be in luck if you're planning on visiting. This was the view from our window: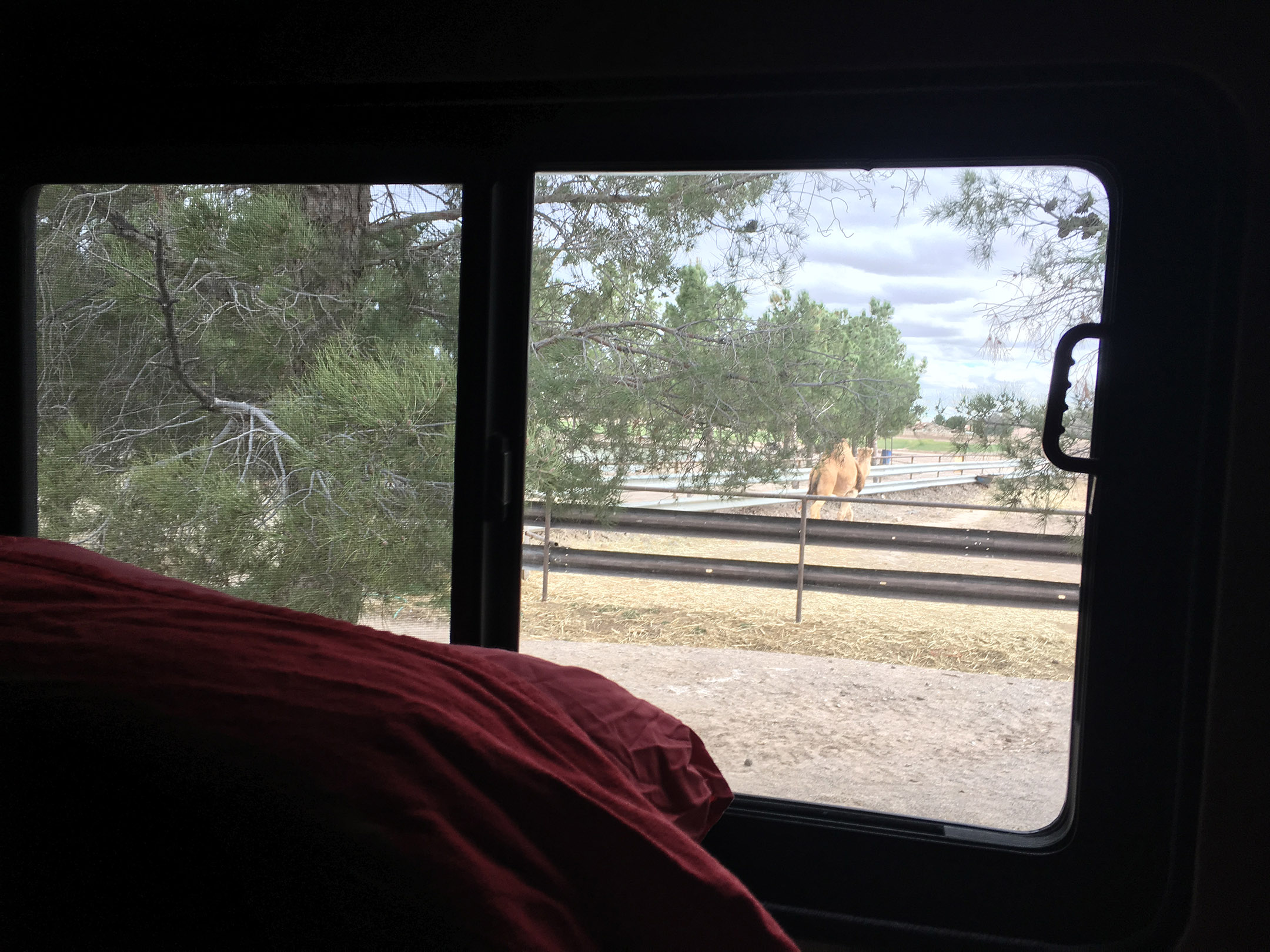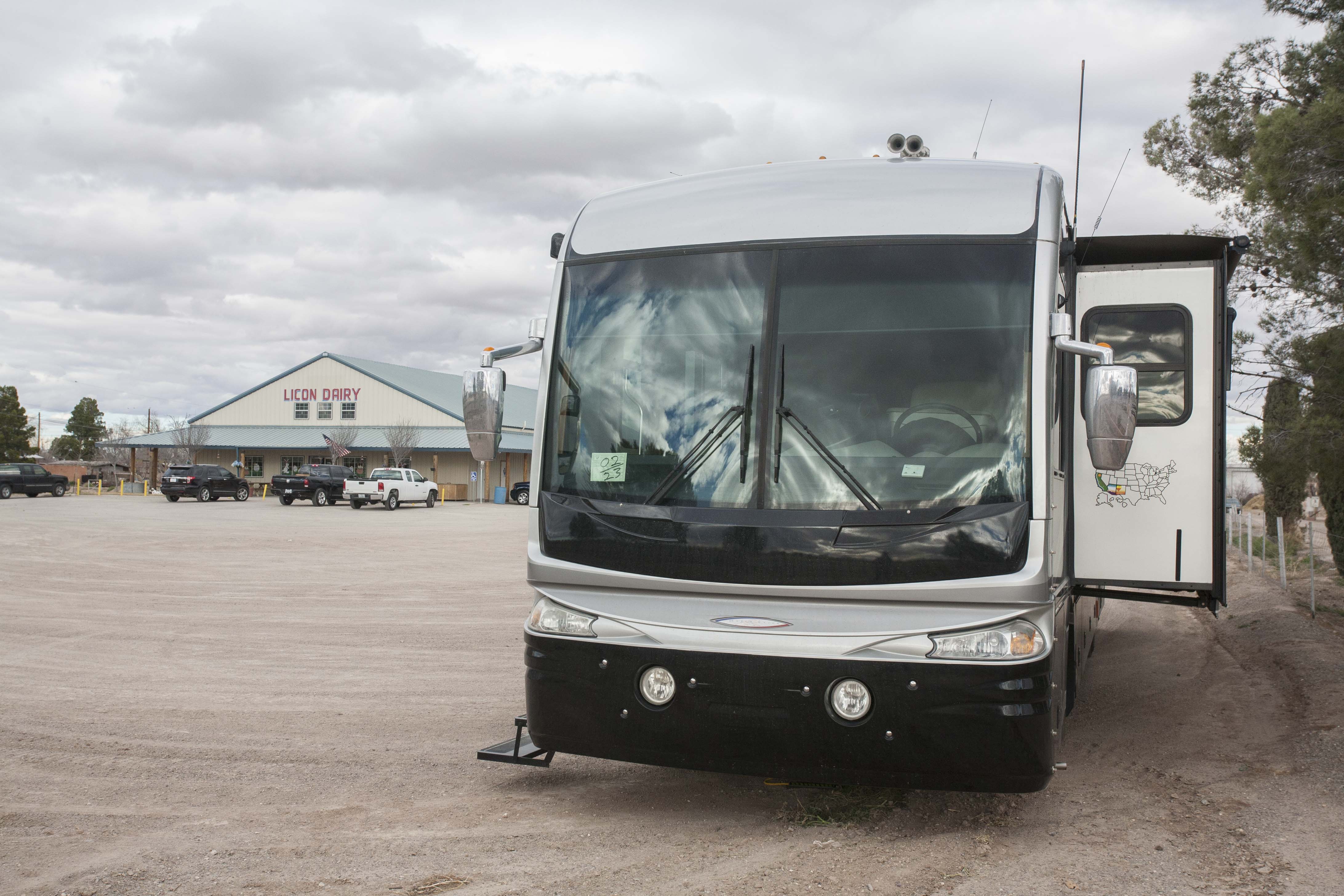 We put the jacks down, slides out and gave the dogs a walk before heading inside the store. The store has drinks, snacks and most importantly, cheese! This dairy is known for it's Azadero cheese so that's what we purchased, along with some tortillas, drinks and some bags of $1 animal food for our barnyard friends. The cheese was delicious!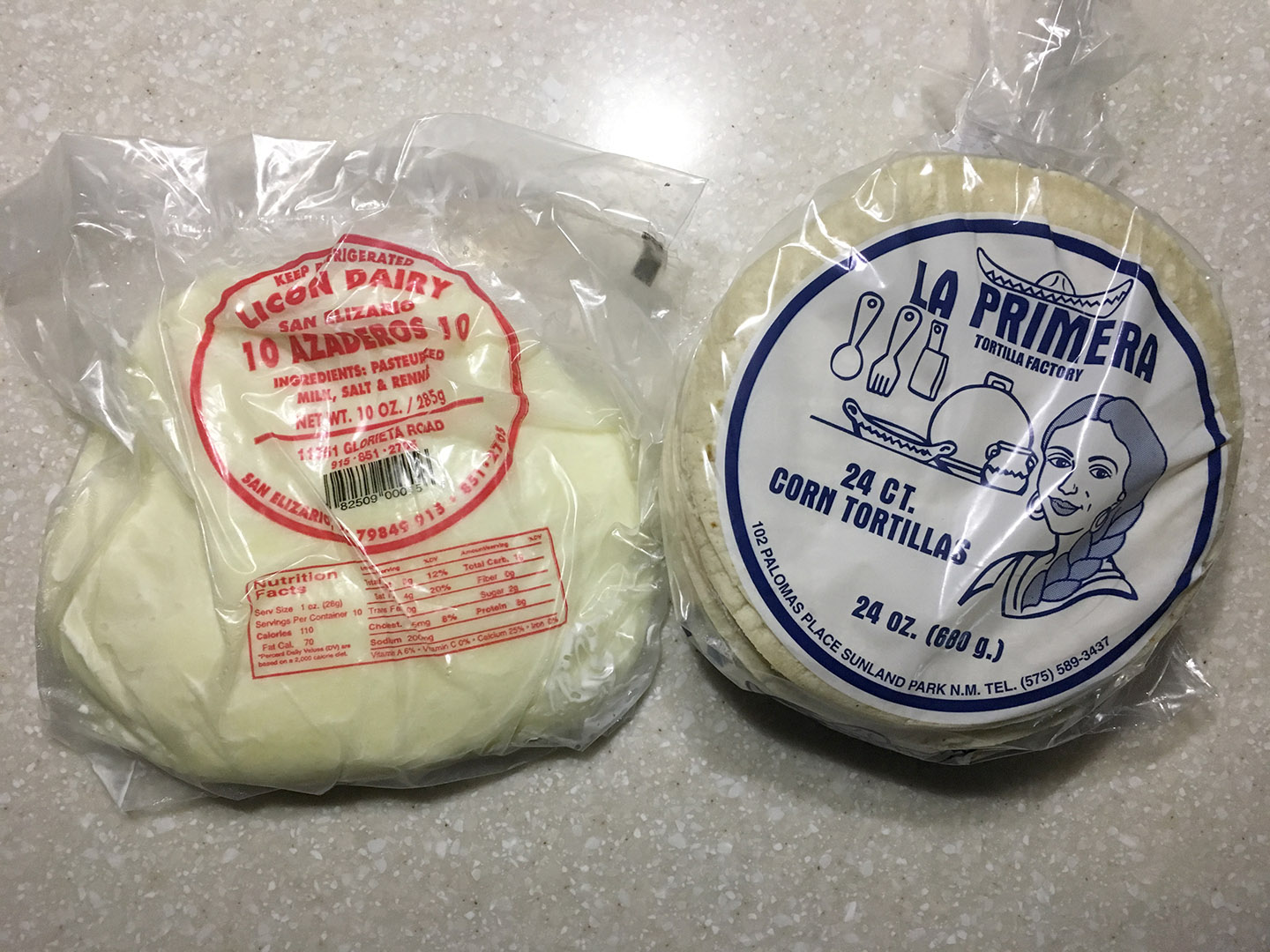 At this point it was Sunday afternoon and most of the animals were full (from a busy day of people feeding them). We stopped to say hi to the mini donkeys, goats, etc on our way to see Roger (the camel).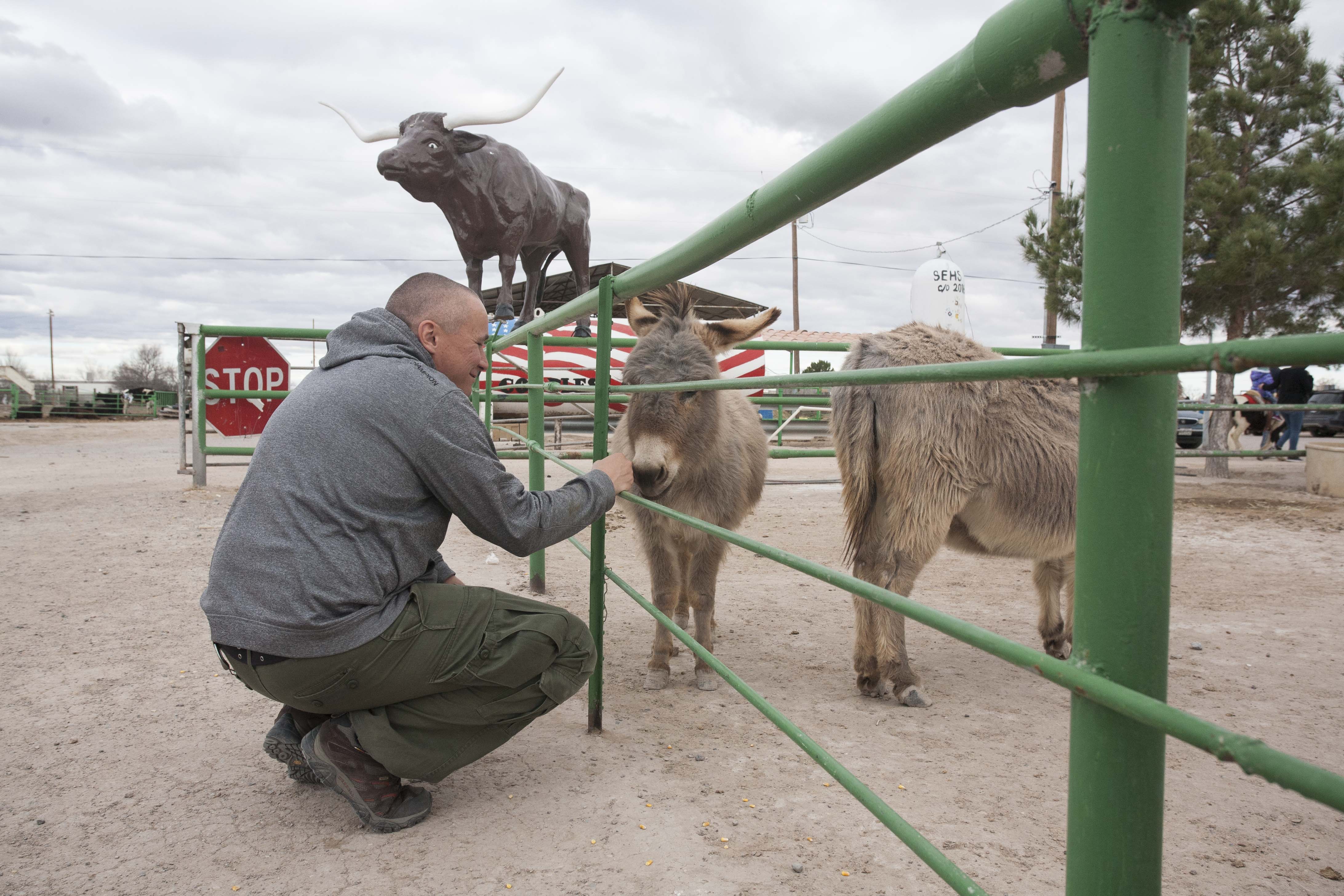 Upon approaching, we saw several warnings about using caution around the camel.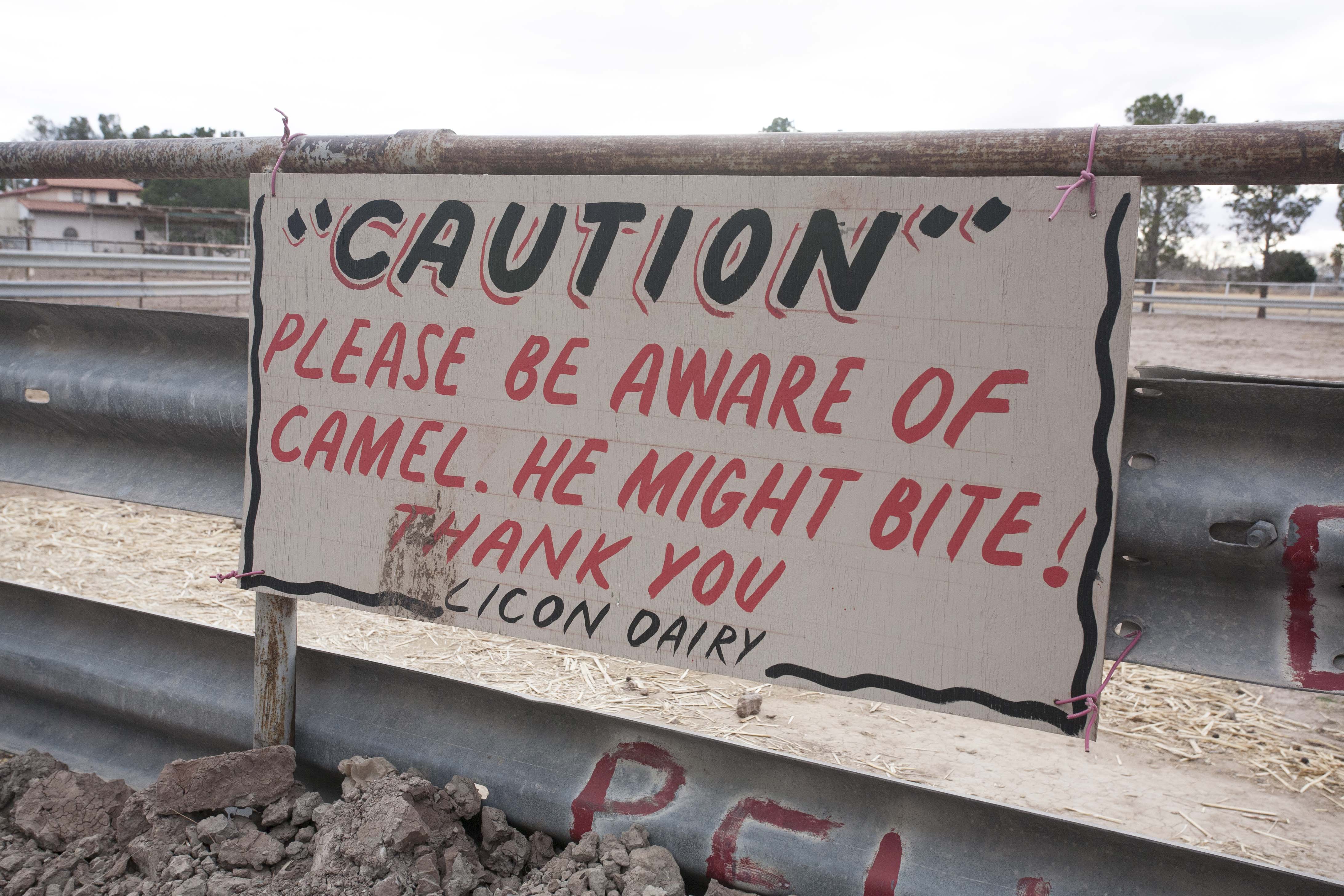 What can I say, I like to live dangerously I guess so I took a chance and offered Roger some food. He extended his long camel neck and gently took the food off of my hand. He's really big and a bit intimidating as he leans over the fence, but as the owner put it "he's a good camel."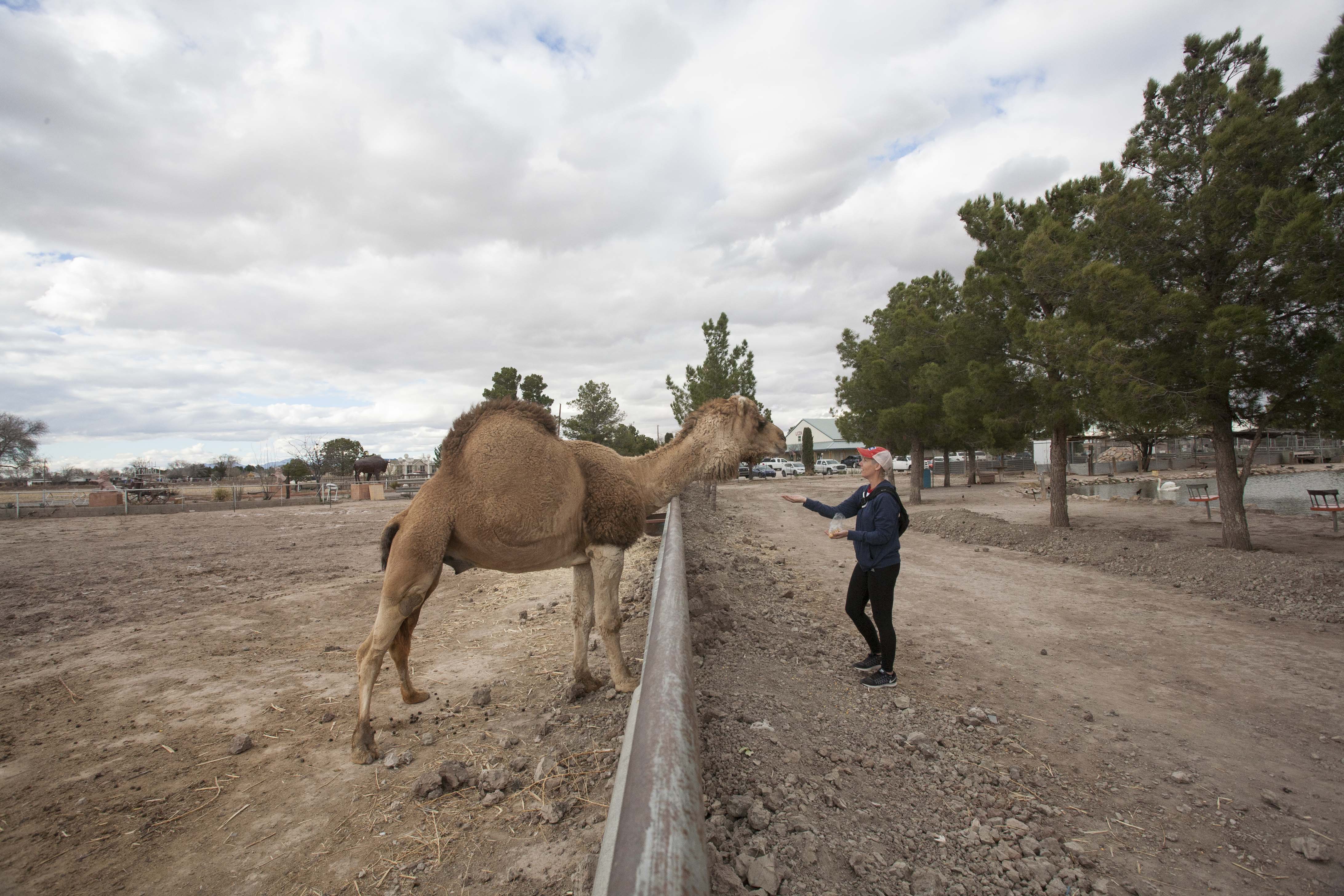 OMG CAMEL LIPS: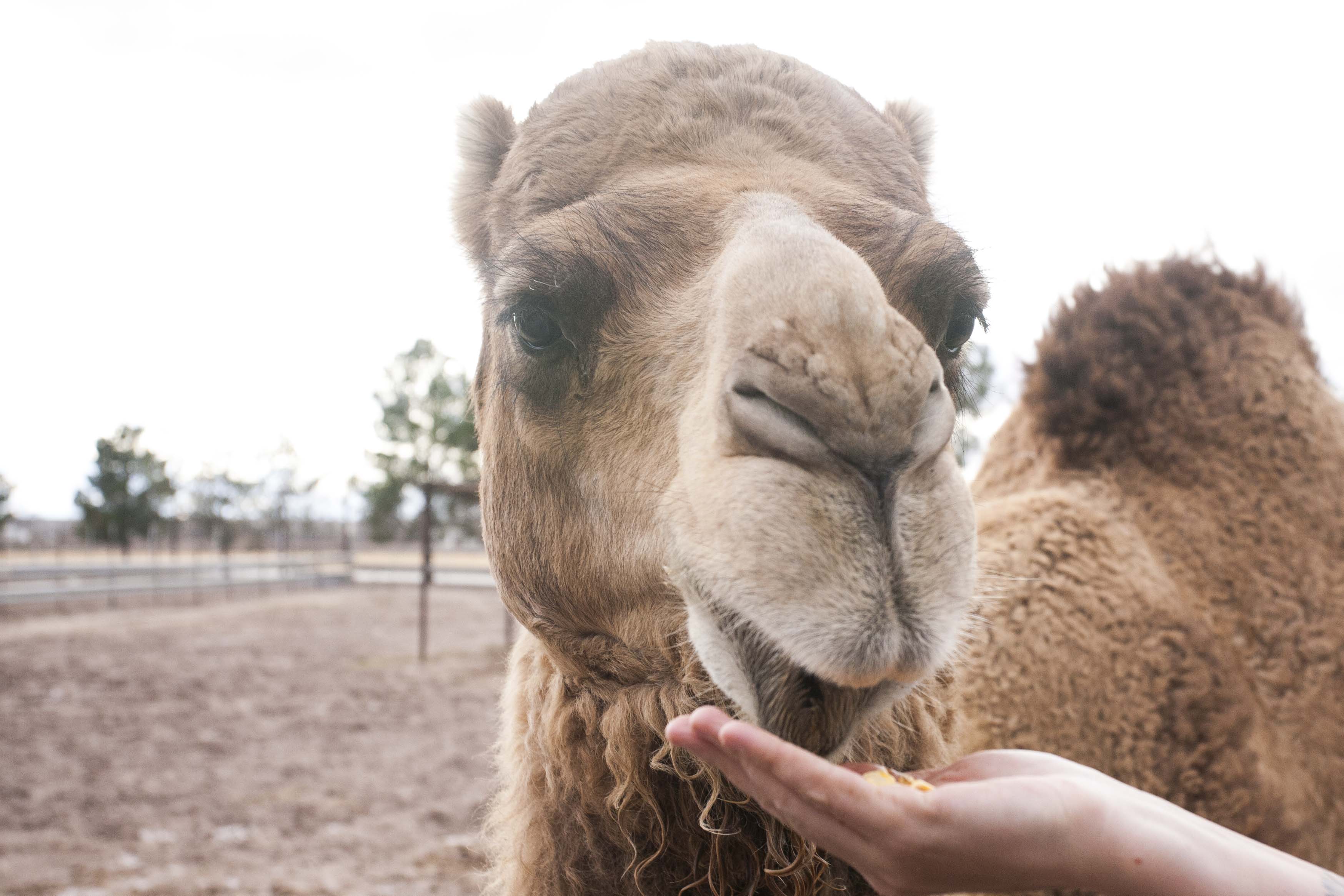 We went through the whole bag and part of the next until another family came up to see the camel so we left to give them some space.
These longhorn cattle are his neighbors on the other side of the fence. They had really slimy tongues but were lovely and friendly.
We met an ostrich who had been with the family for 40 years! I had no idea they lived that long but this one was over head height and scared the living bejesus out of me when it pecked the food out of my hand.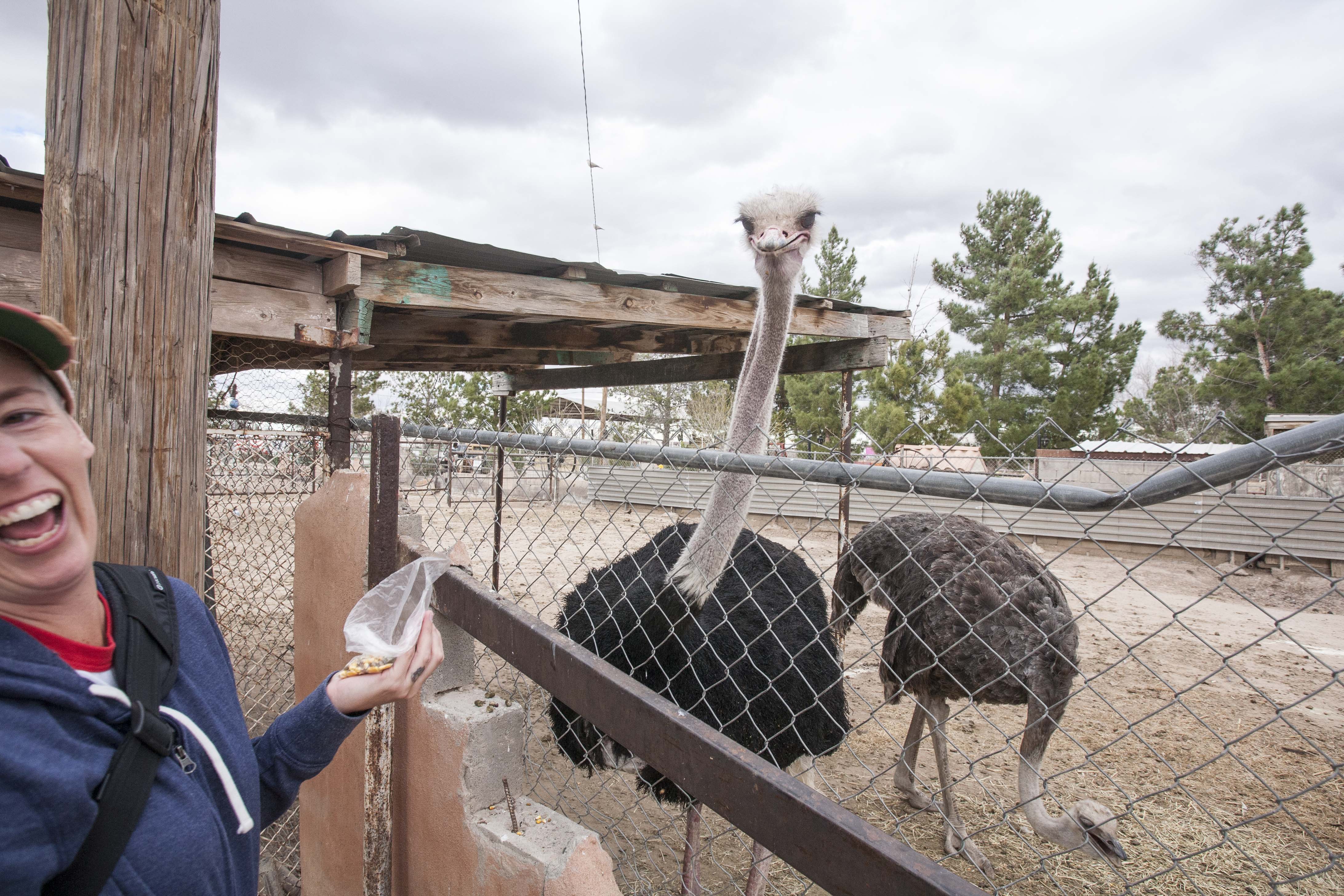 Look at that cranky old ostrich face!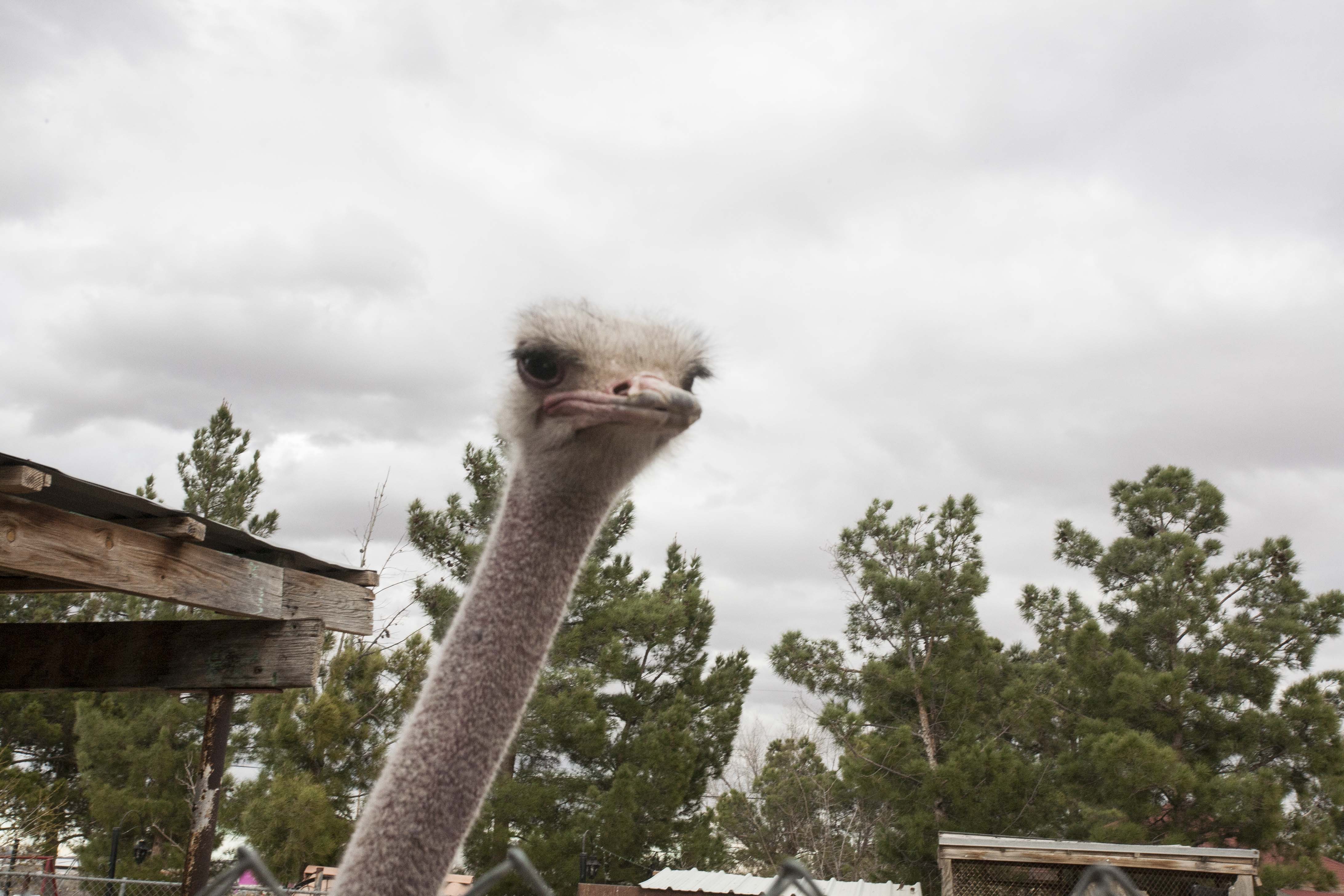 The goats were doing goat things and were very entertaining to watch.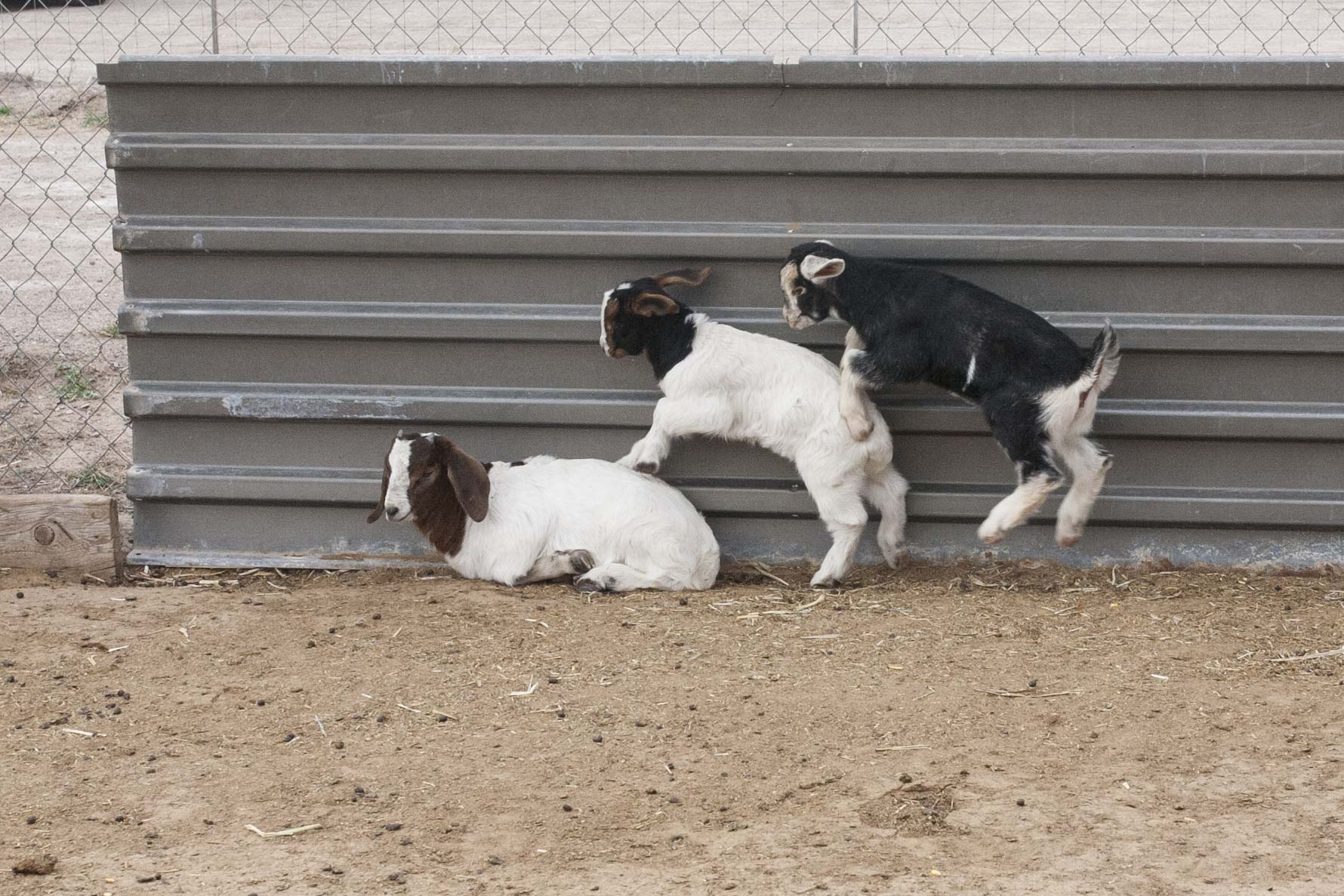 The property is fairly large and there's also a house on it (I'm not sure but would assume the family who owns the dairy lives there). As we got closer to the house we came upon these fenced in areas that seemed like Mexican home altars (or at least inspired by them). I thought they were awesome.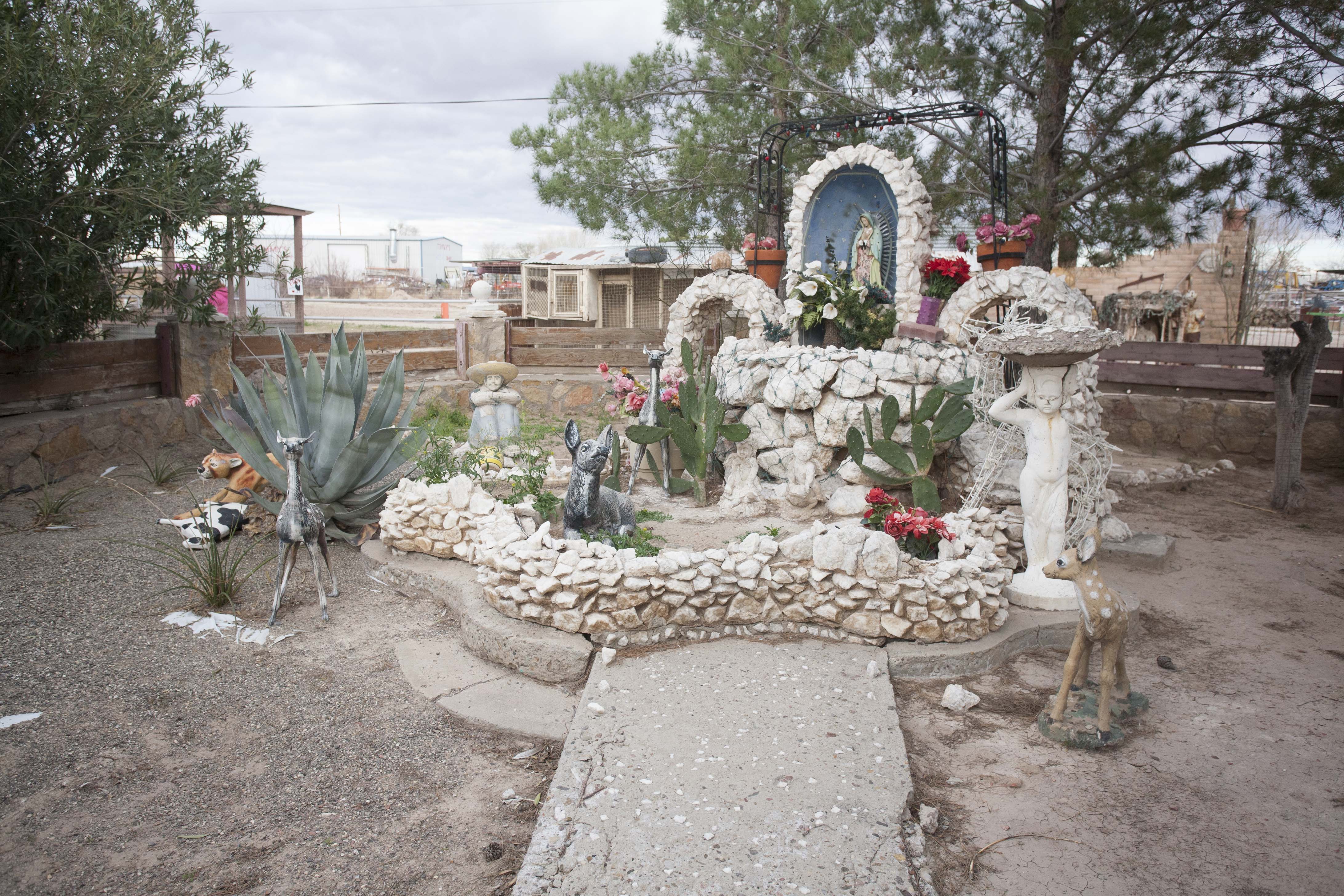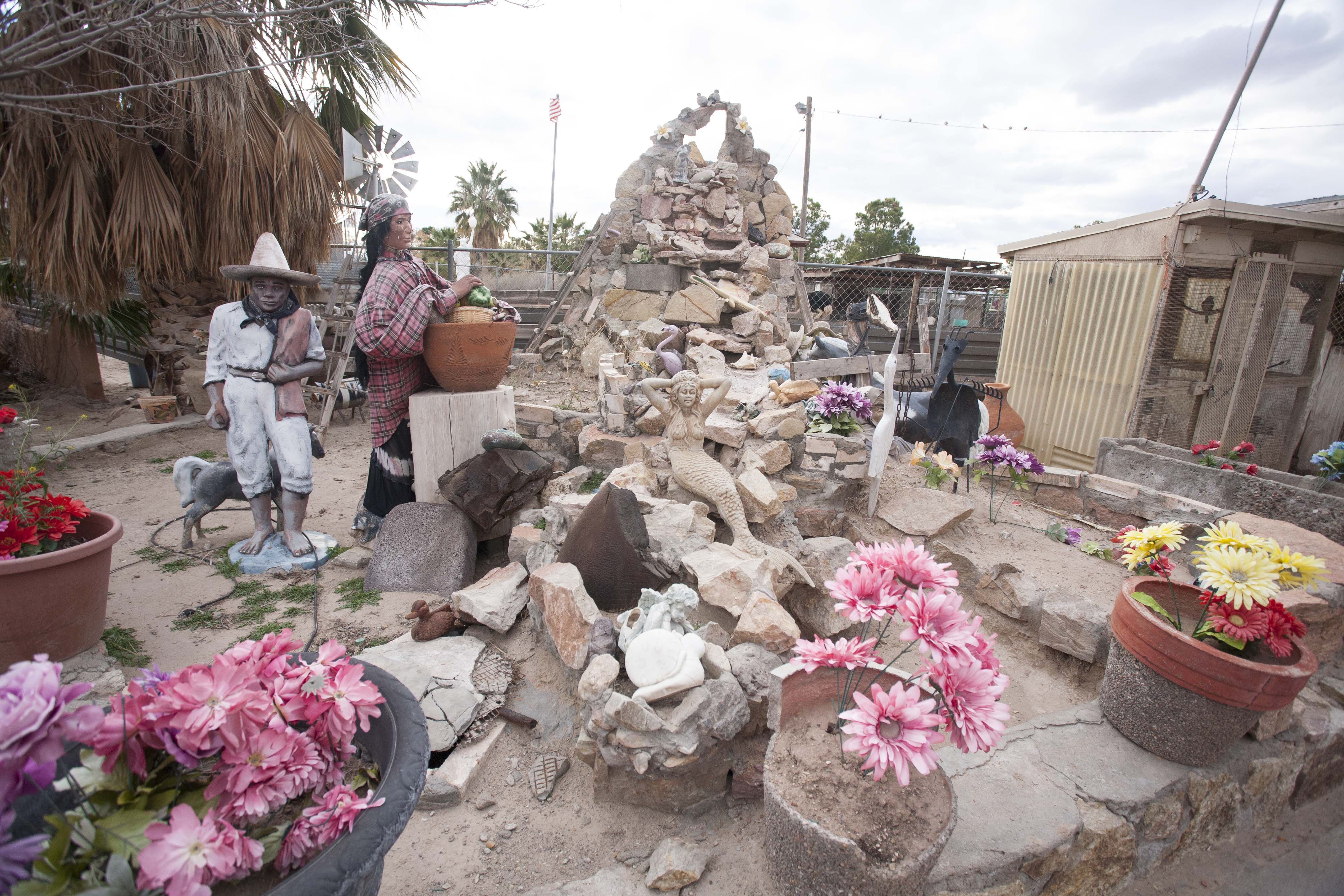 You can also find a statue of liberty (with extra large torch) here!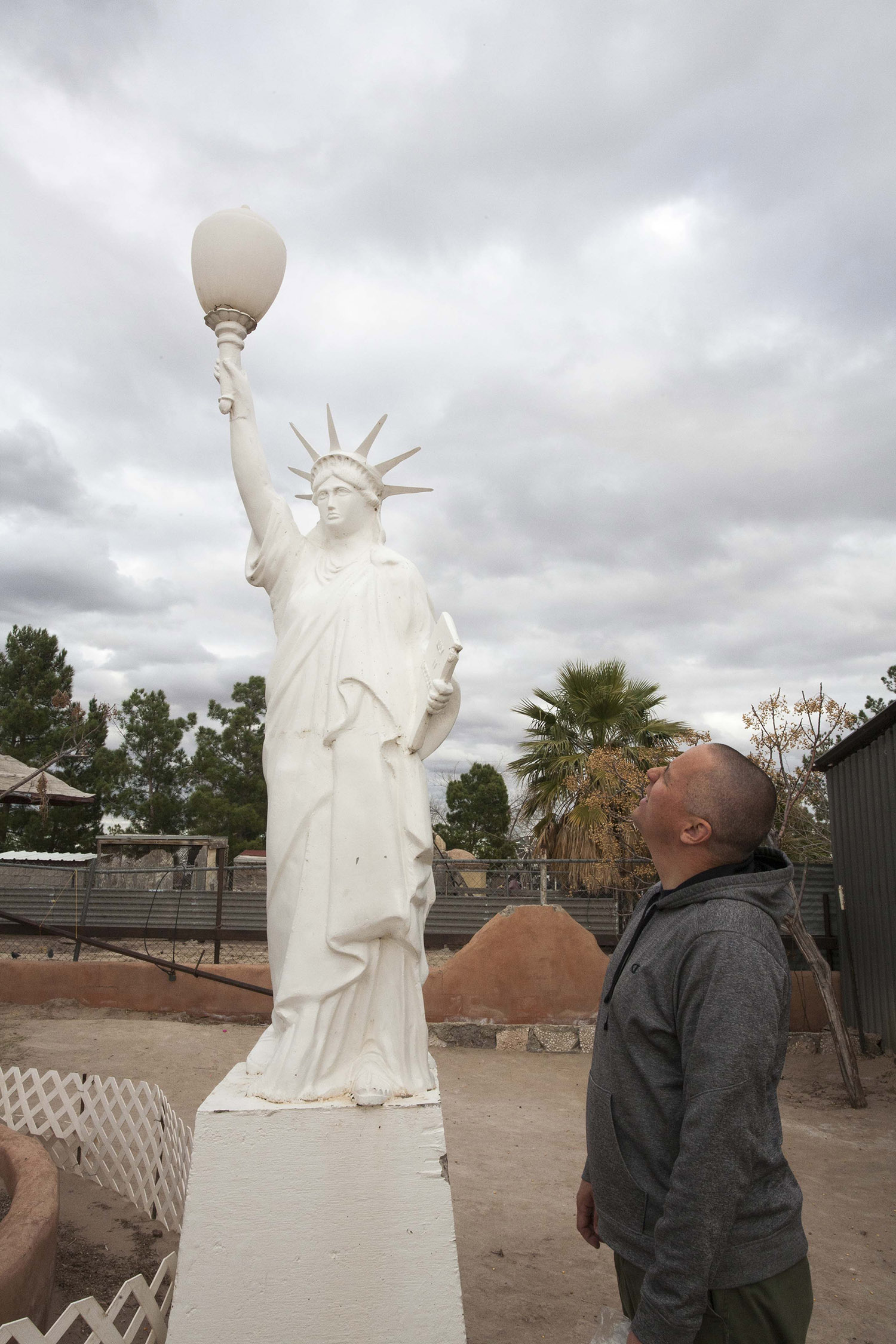 And more...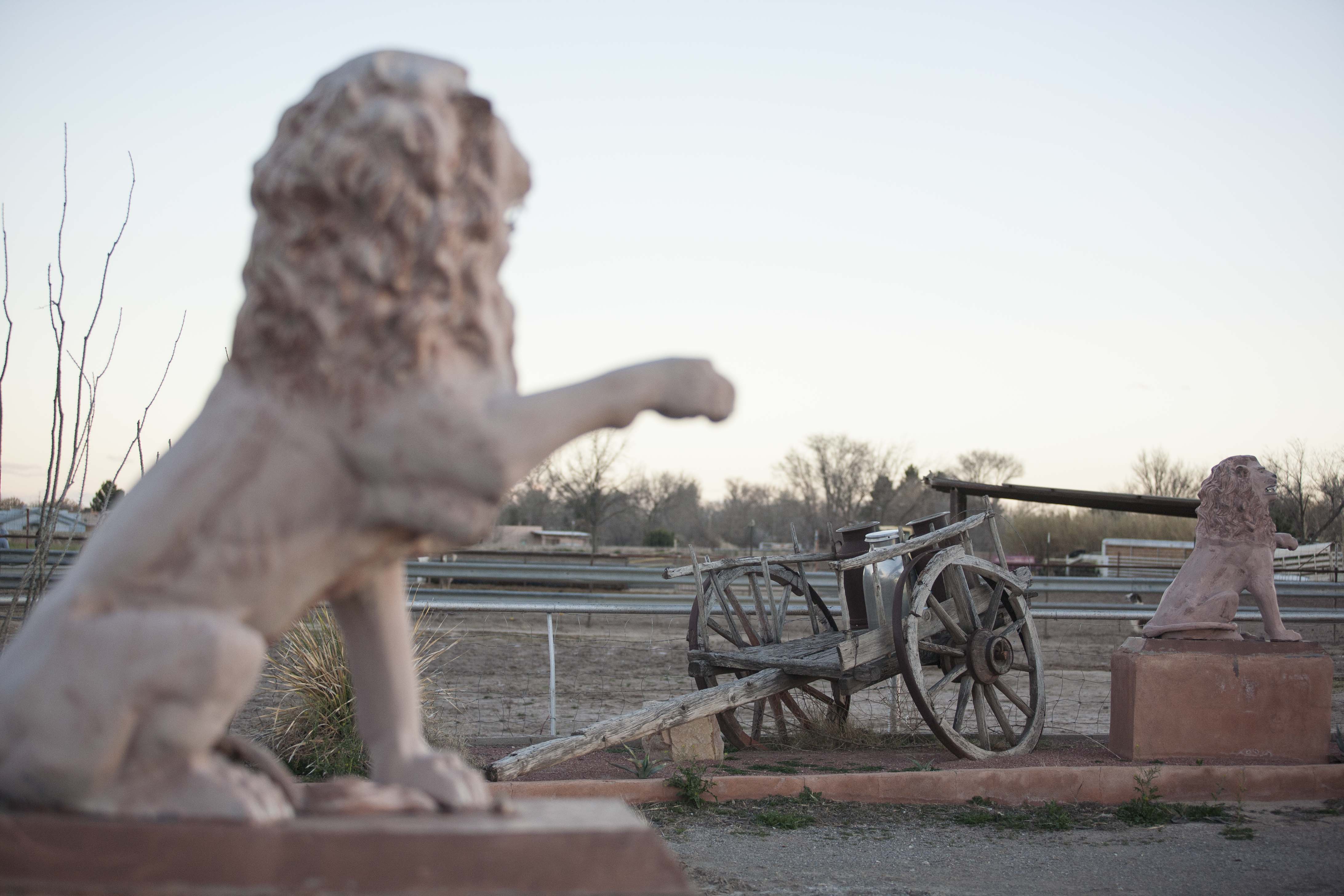 As the sun went down, all of the visitors left the dairy and the animals were settling in for the night.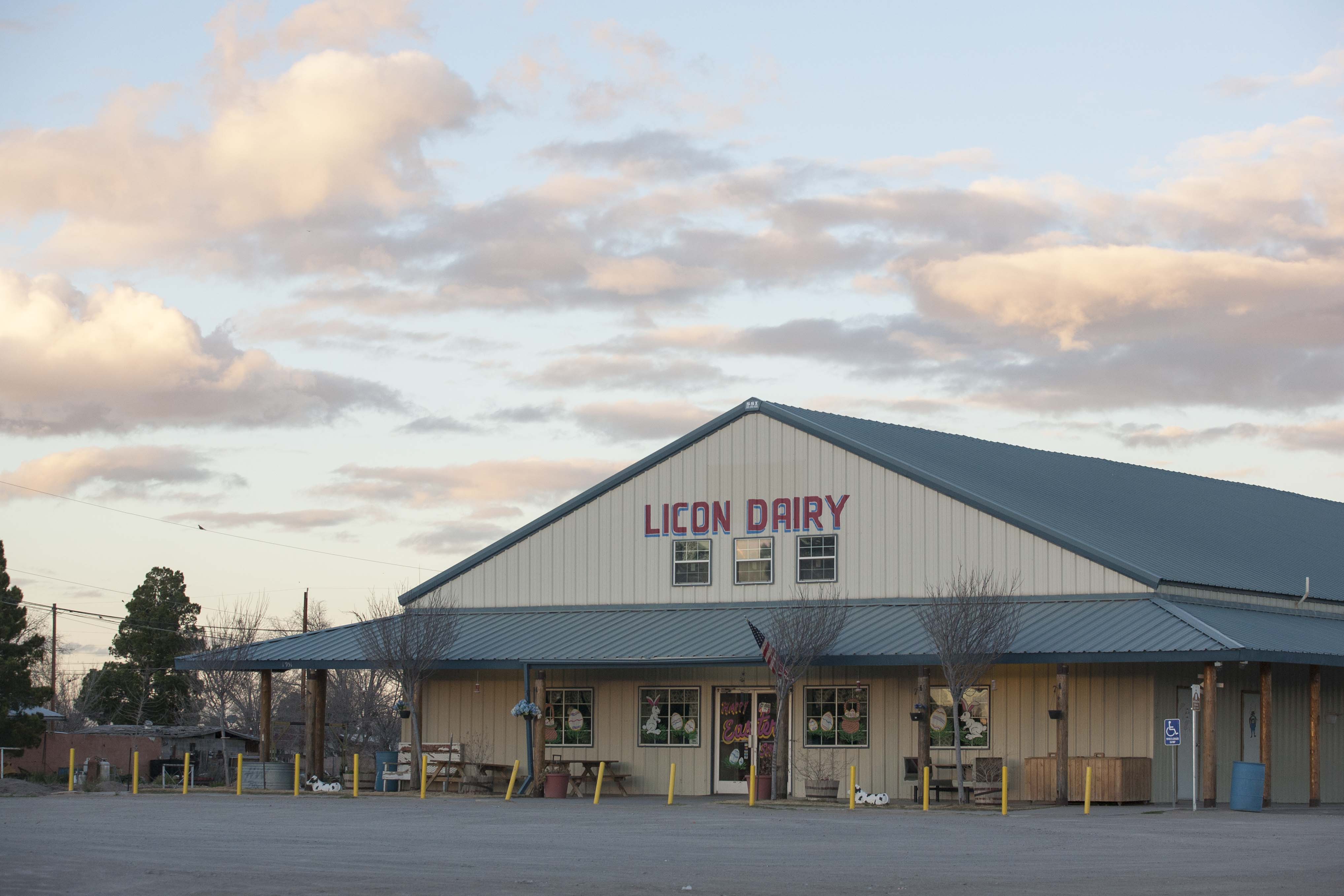 Roger was in the corner, closest to our RV eating some hay as we shut the curtains. Throughout the night we heard the mini donkeys braying (which caused Lily to growl and dash up to the drivers seat to keep watch). Tommi was woken up by a rooster at 3:30am (I guess I'm a deep sleeper because I didn't hear it). There was a little road noise, but overall a great place to spend the night.
We were up by 7:30am and the farm animals had already been fed (Roger was back happily eating a new batch of hay). We bought another bag of animal food from the shop and learned that Roger was a 6 year old camel who the family had had since he was 6 months old. We did another round with all of the animals, told Roger he was a good camel who didn't deserve his cautionary signs and headed off down the road to our next destination.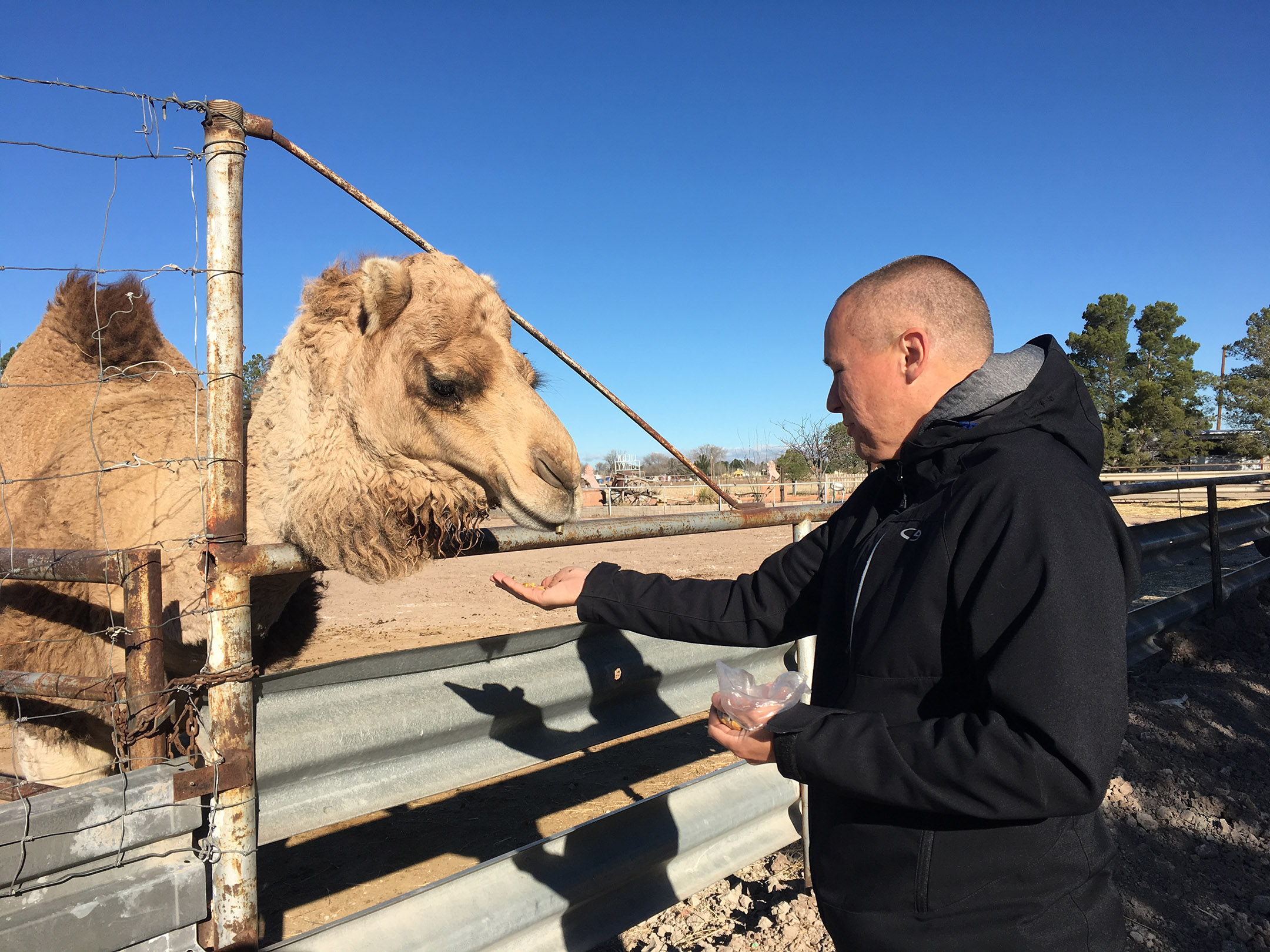 Til we meet again Roger!