Day Trip: Oatman, AZ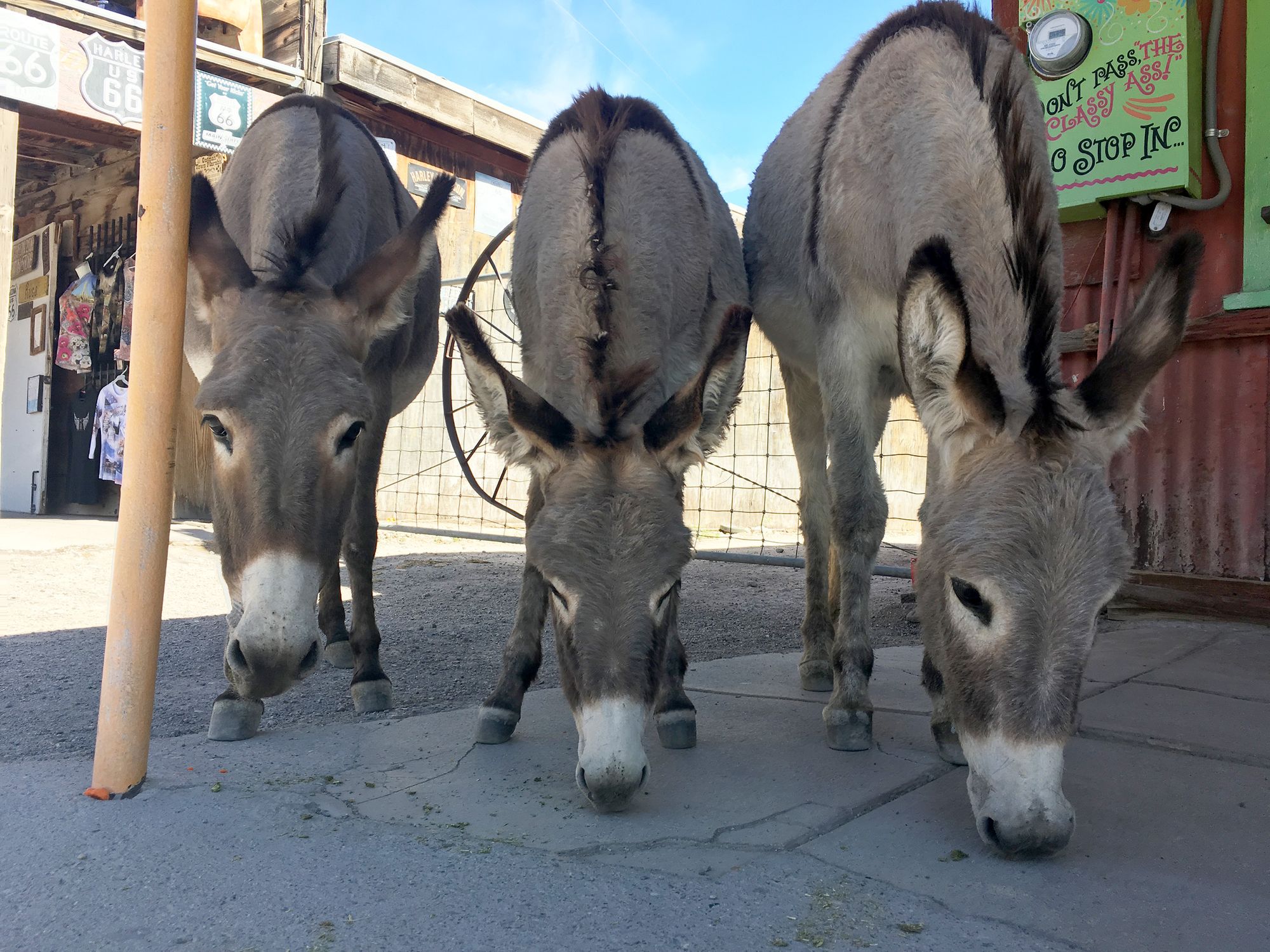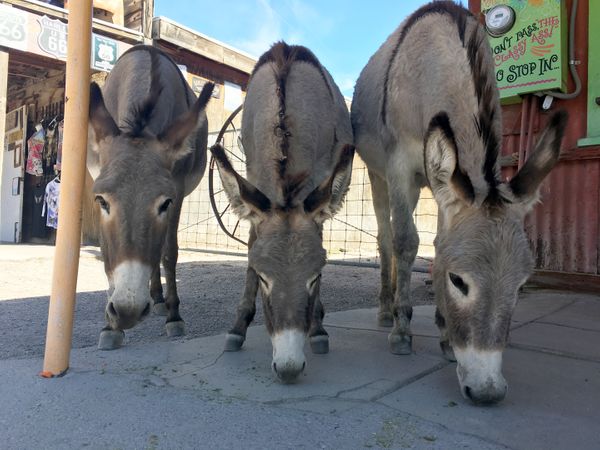 We've been on the road since February 1st, but seemingly endless appointments to get us properly set up for fulltiming have left us no time to sightsee. The appointments are almost over, so today we took our first day trip since becoming fulltimers!
We are currently in Lake Havasu City so decided to go to Oatman, AZ. I (Ane) visited Oatman about 13 years ago and wanted Tommi to get to experience this cool "ghost town" tucked away in the mountains on Route 66.
Ane (with more hair) at Oatman in 2004: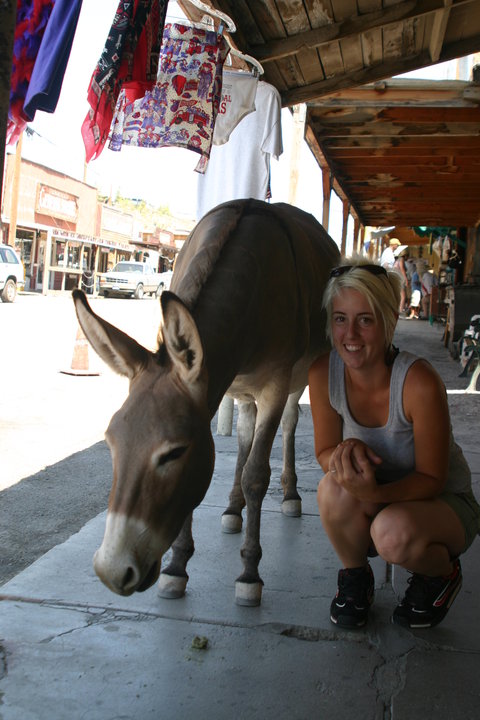 Some signs have faded, some new stores have been added, it's a bit more touristy, but overall it's the same place. An old mining town that has burros coming and going as they please.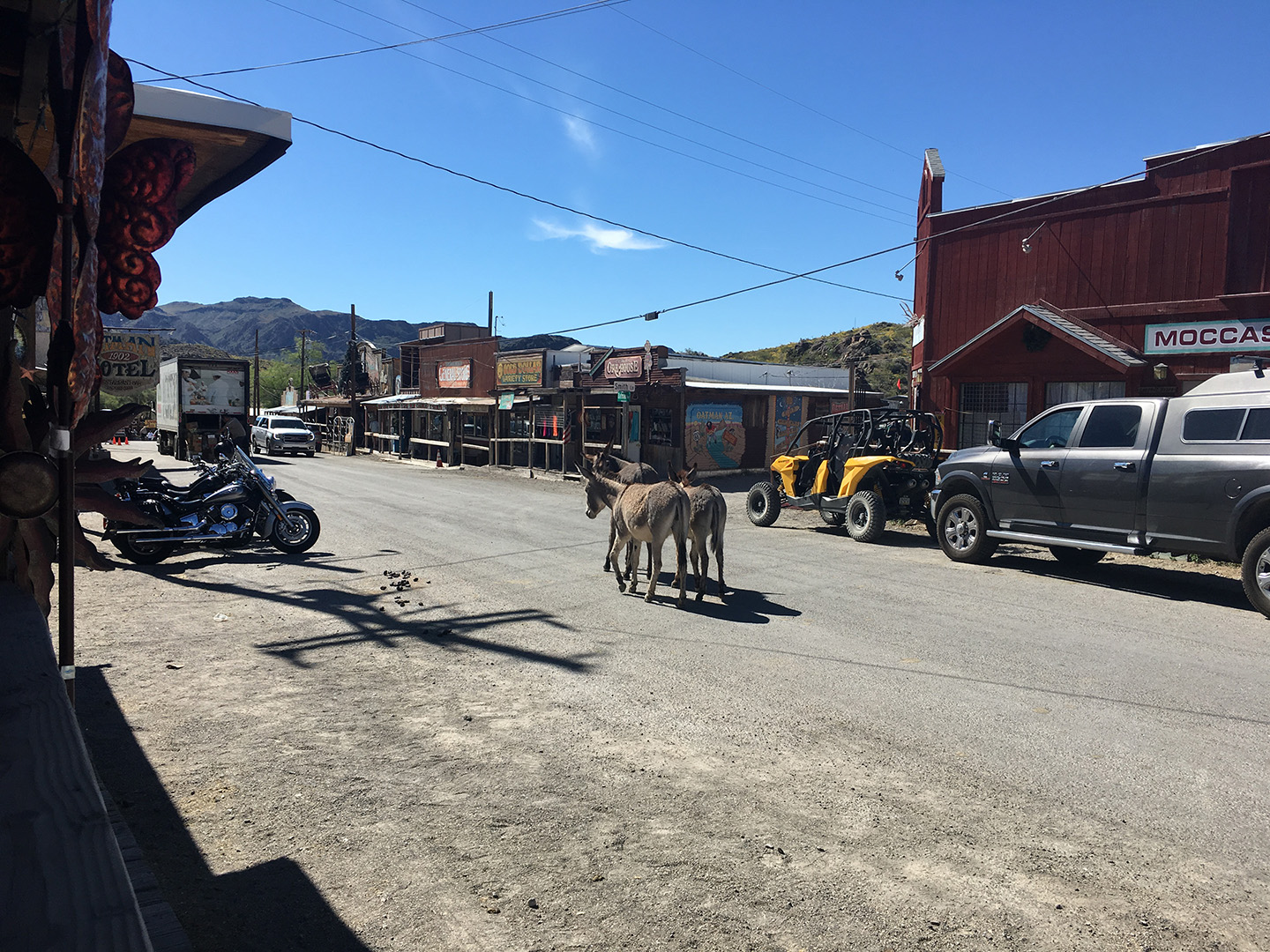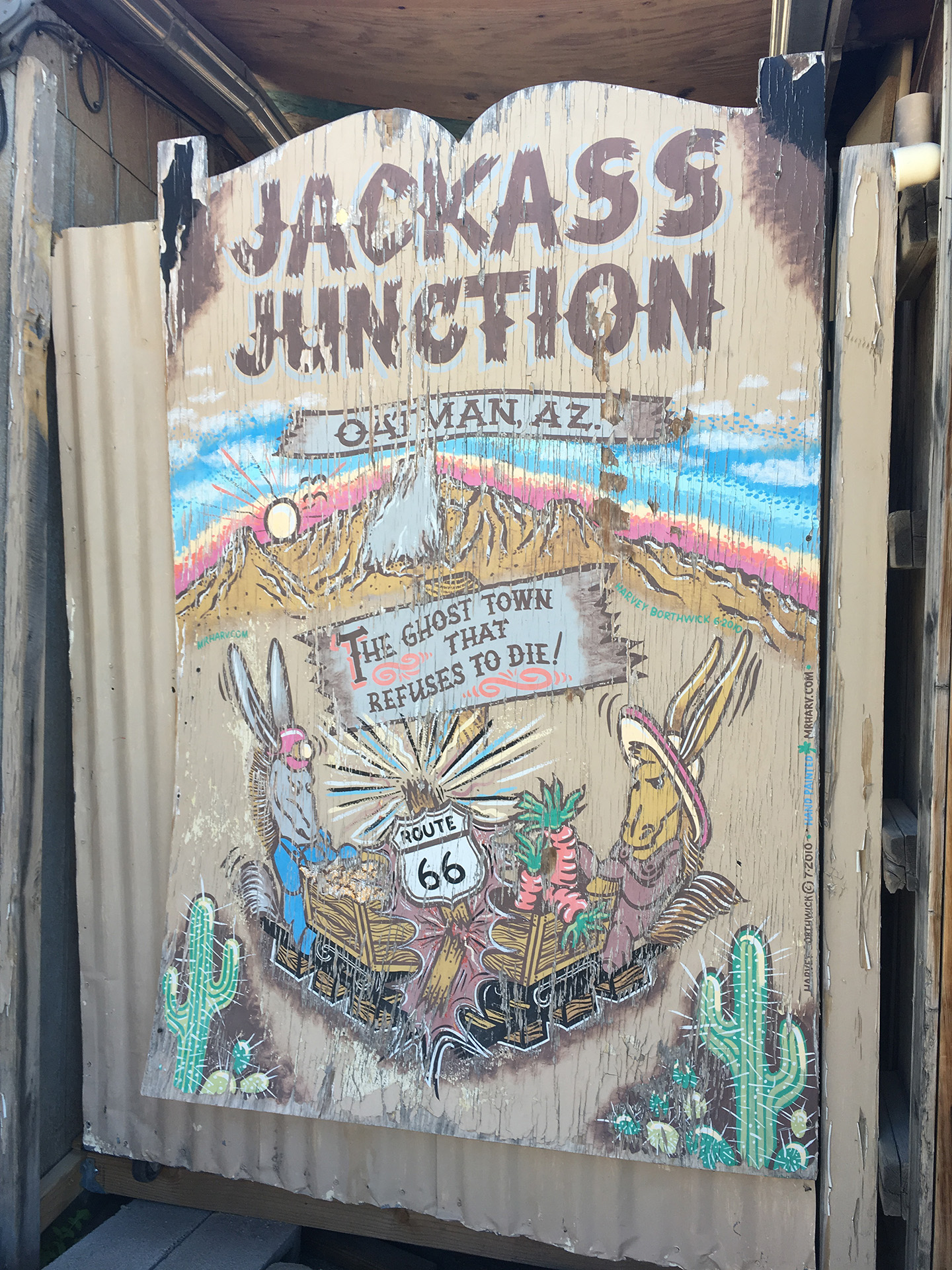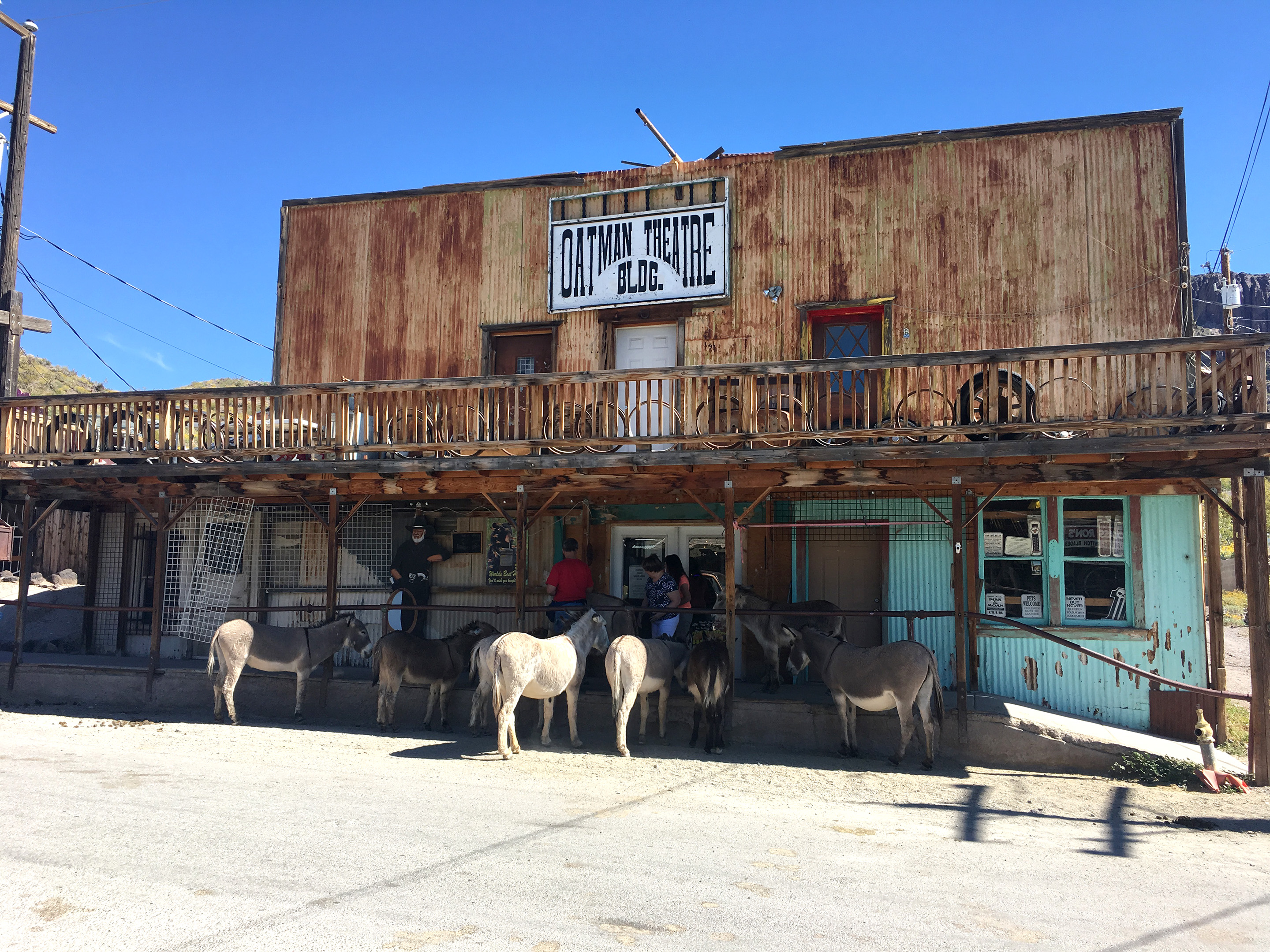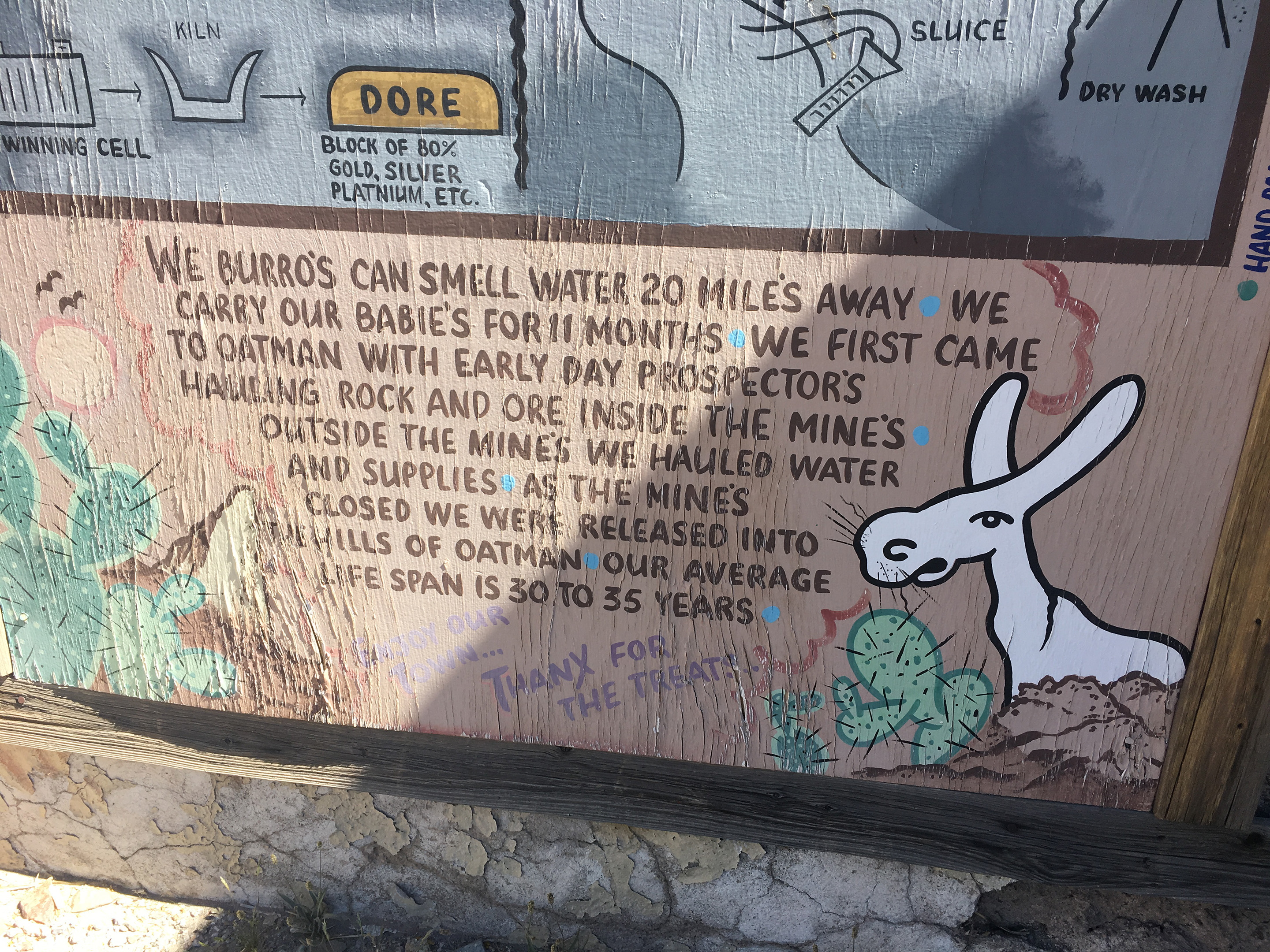 Tommi feels pretty strongly about the message on his shirt, so we packed the dogs up in the Jeep for a road trip!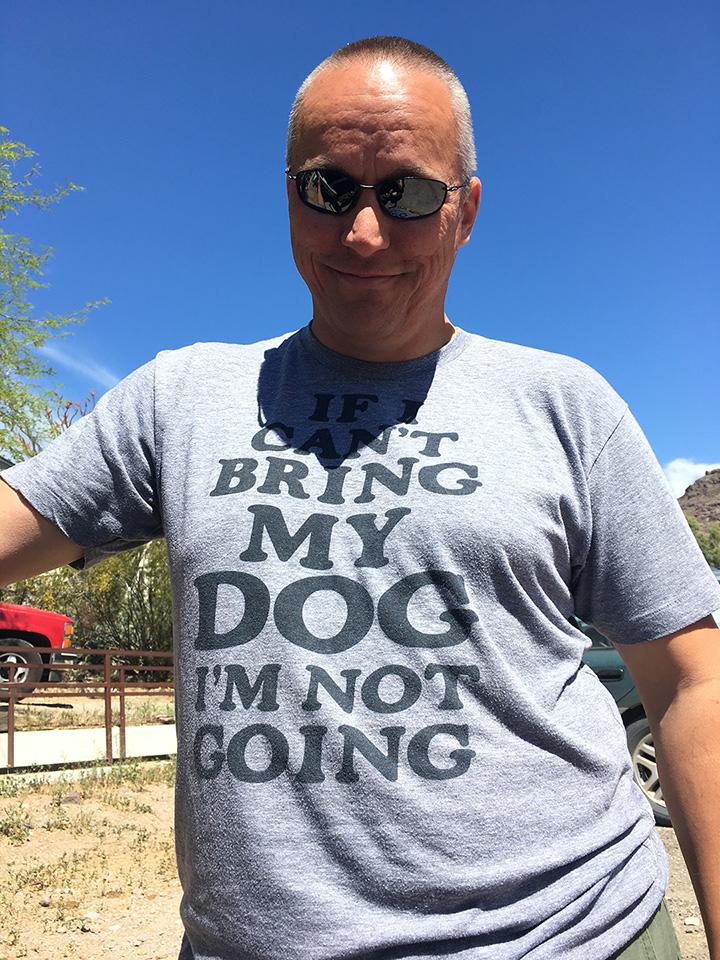 Sidebar: When we got a Jeep I think Tommi always envisioned having Lily happily jump into it to go on adventures. She does love going with him, but she almost always refuses to jump so he has to scoop her up to get her in. He takes a deep breath, steadies himself and then goes for the scoop. It makes me laugh so hard every time he does it. It's like Dog Crossfit. I feel like it's really not the Jeep experience he had dreamed about!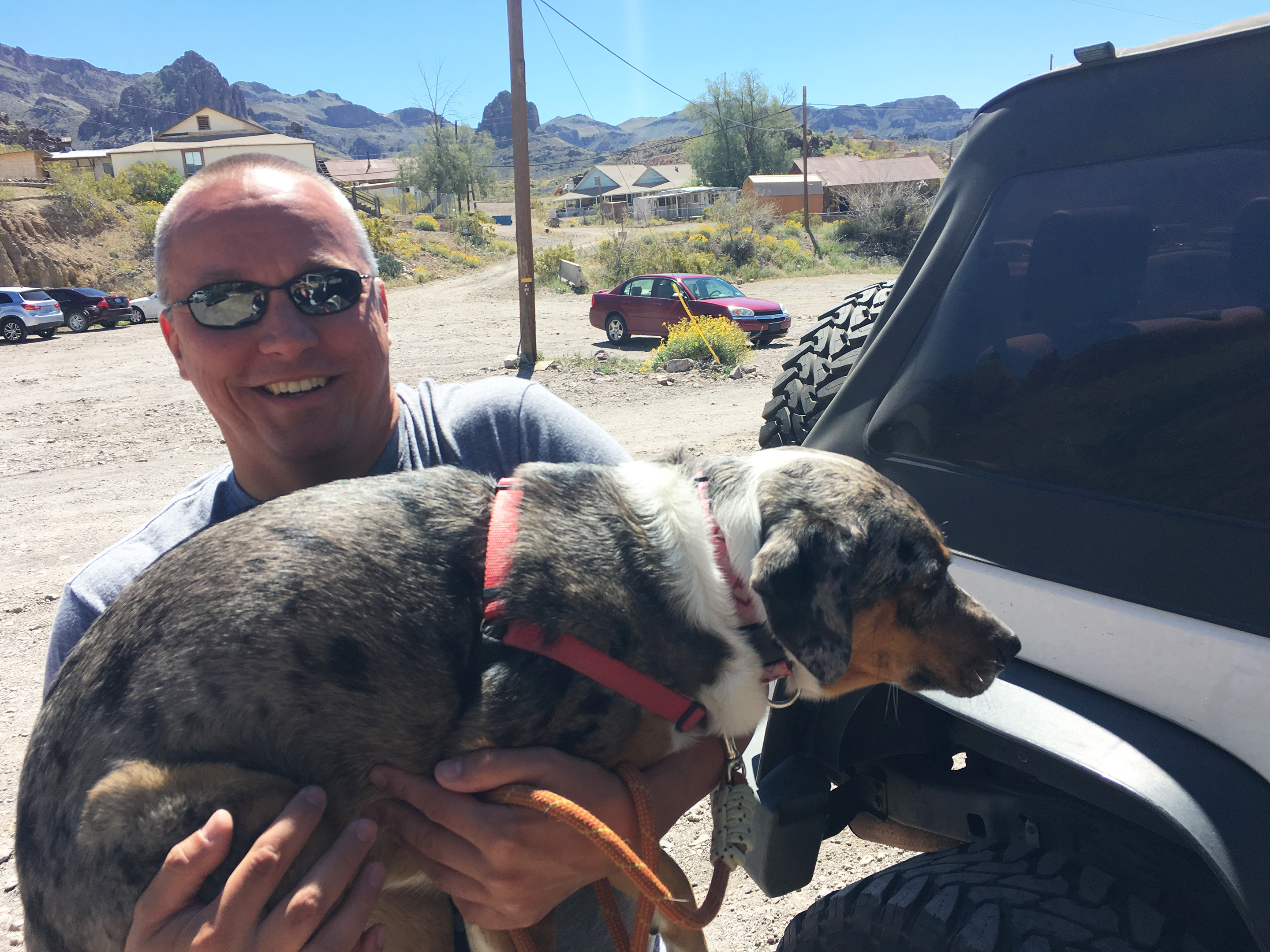 The drive from Lake Havasu City is about an hour. We drove there on historic Route 66 via Golden Shores, which is described as the "good road" to get there. The whole time we were driving there, I was wondering if it was doable in an RV. We did see a Cruise America class C drive down Main Street in Oatman, so I'm sure people do it, but in a class A I would definitely advise against it. The road we took was narrow, windy and rolling. There's a sign as you approach Oatman saying no vehicles over 40' allowed. Once you arrive in Oatman, there's a parking lot for tourists, but I bet in busier times it's packed and getting in and out of there wouldn't be fun. Plus, you'd have to navigate around this jackass!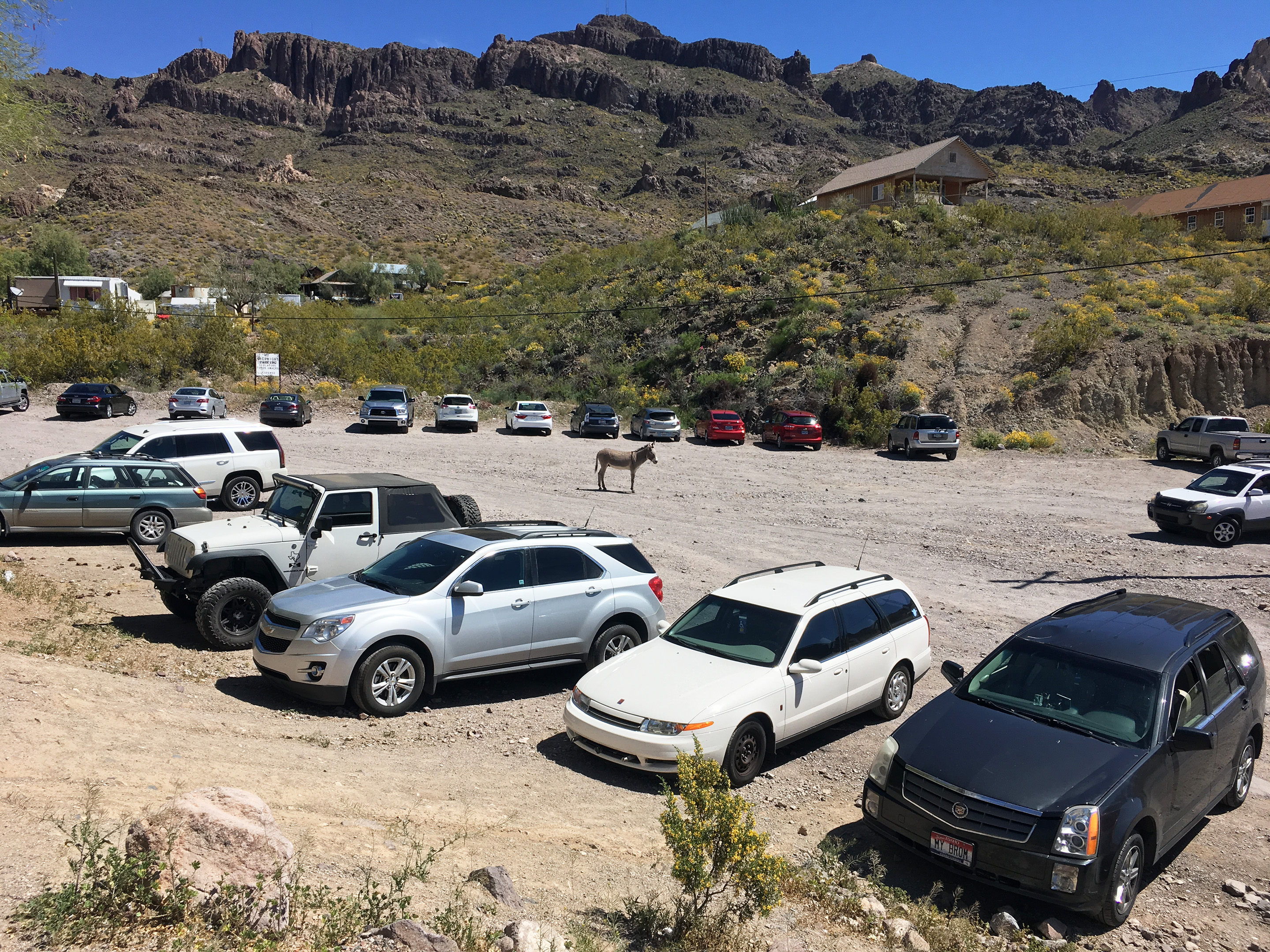 If you have a toad, do a day trip. Much easier.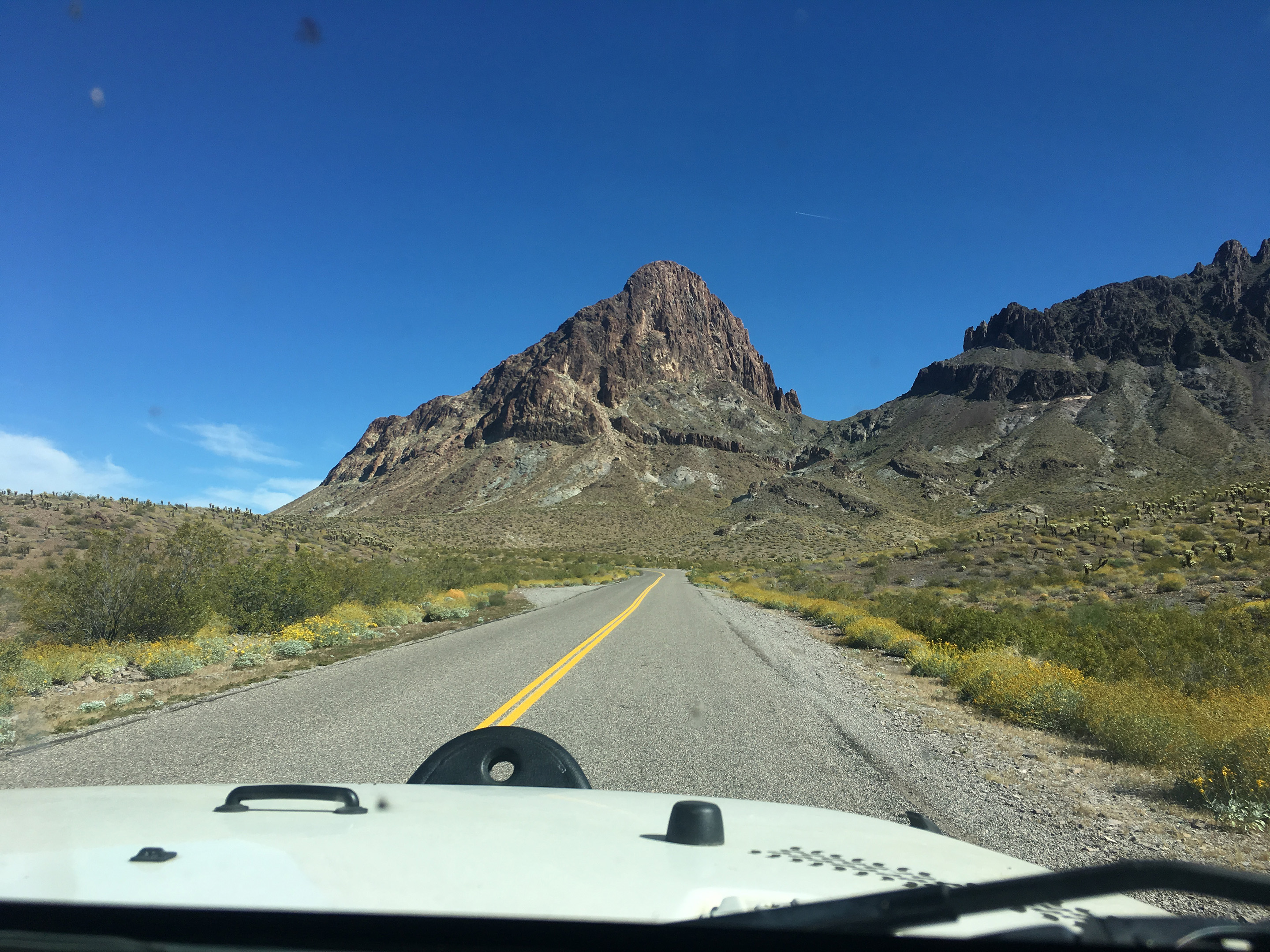 When you arrive, go into the stores and ask if they sell food for the burros. Most do. We paid $1 and we were given a bag of alfalfa cubes.
The locals (and the signs) warned us about keeping the dogs away from the burros. We already knew this and had discussed that we would visit the burros independently, so one of us could hold the dogs a safe distance away.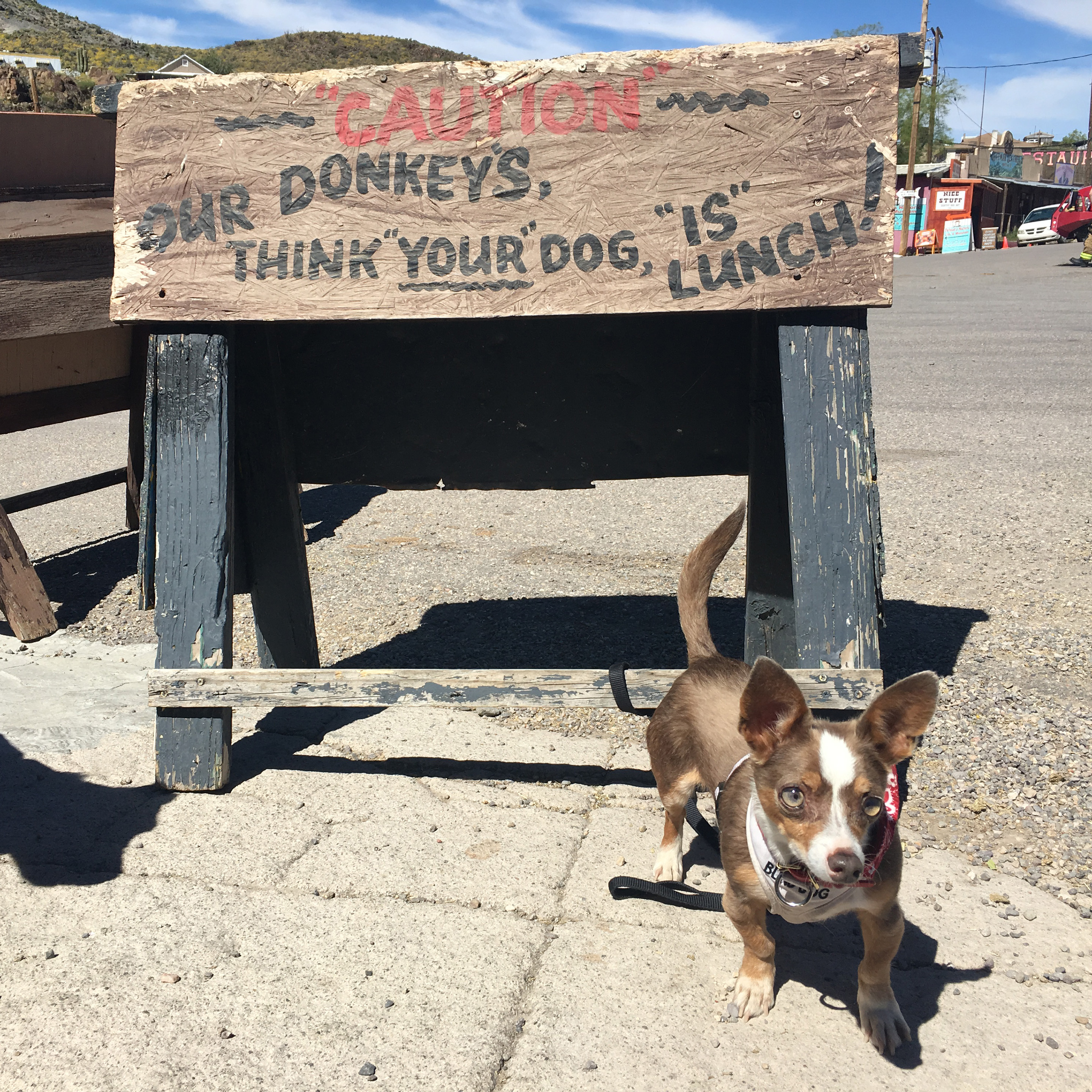 I went first and met a lovely burro who was cool with being in my selfie. Look at that lip. Horse/mule/burro lips are my favorite: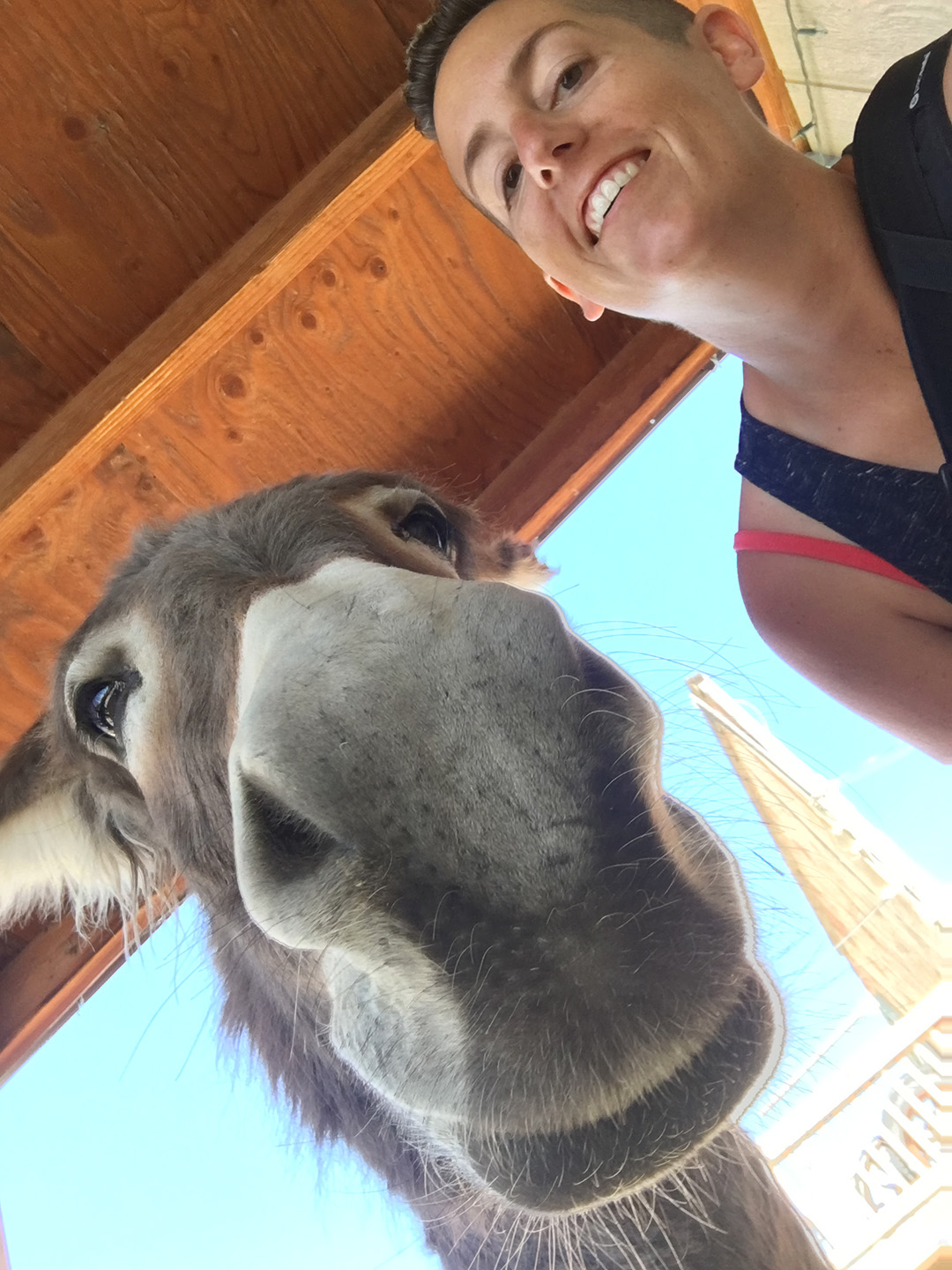 I also met this trio with amazing ears: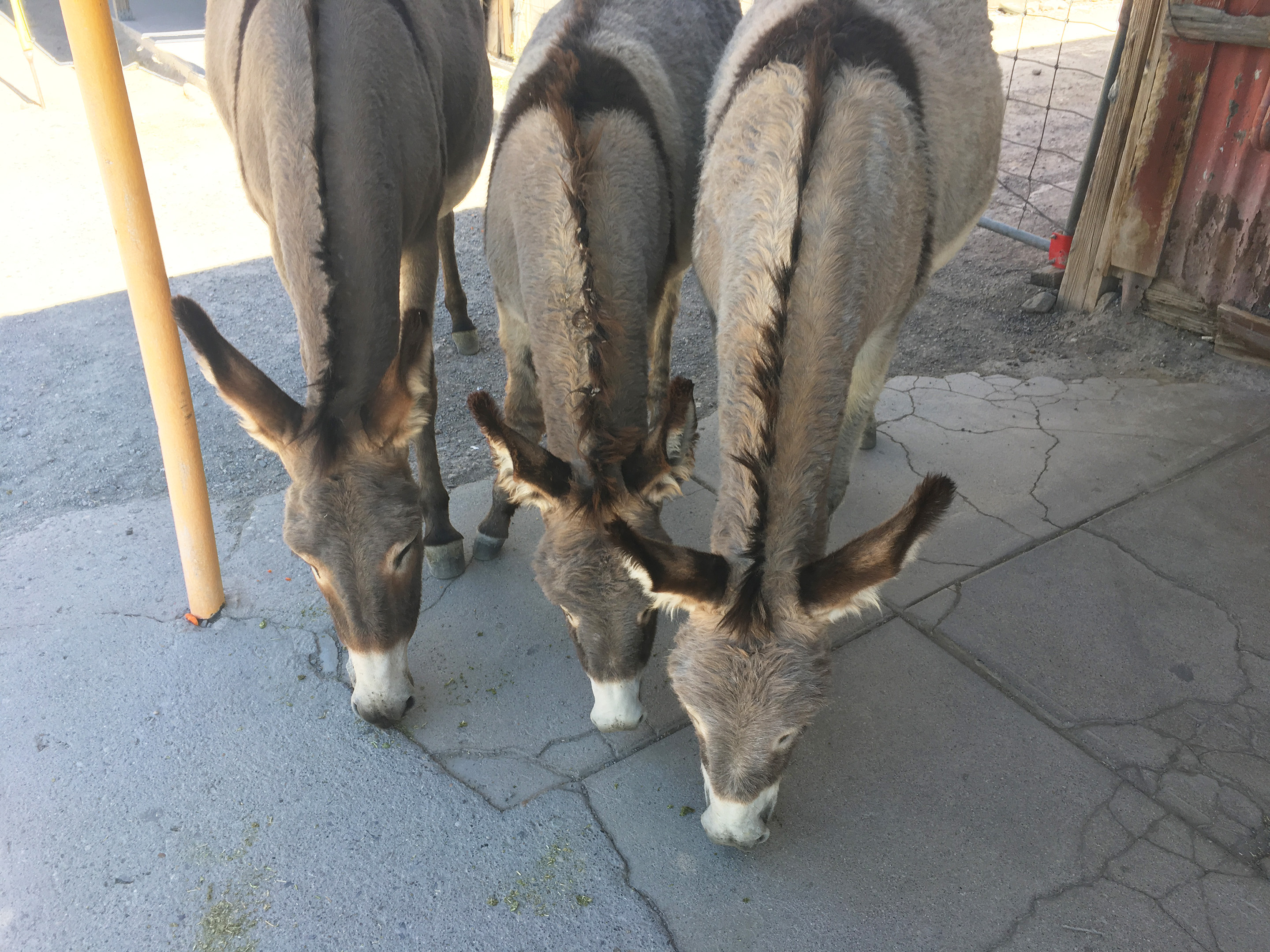 Next up, it was Tommi's turn.
"Seriously bro, I know you have alfalfa cubes behind your back. Hand 'em over and I won't kick you in the balls."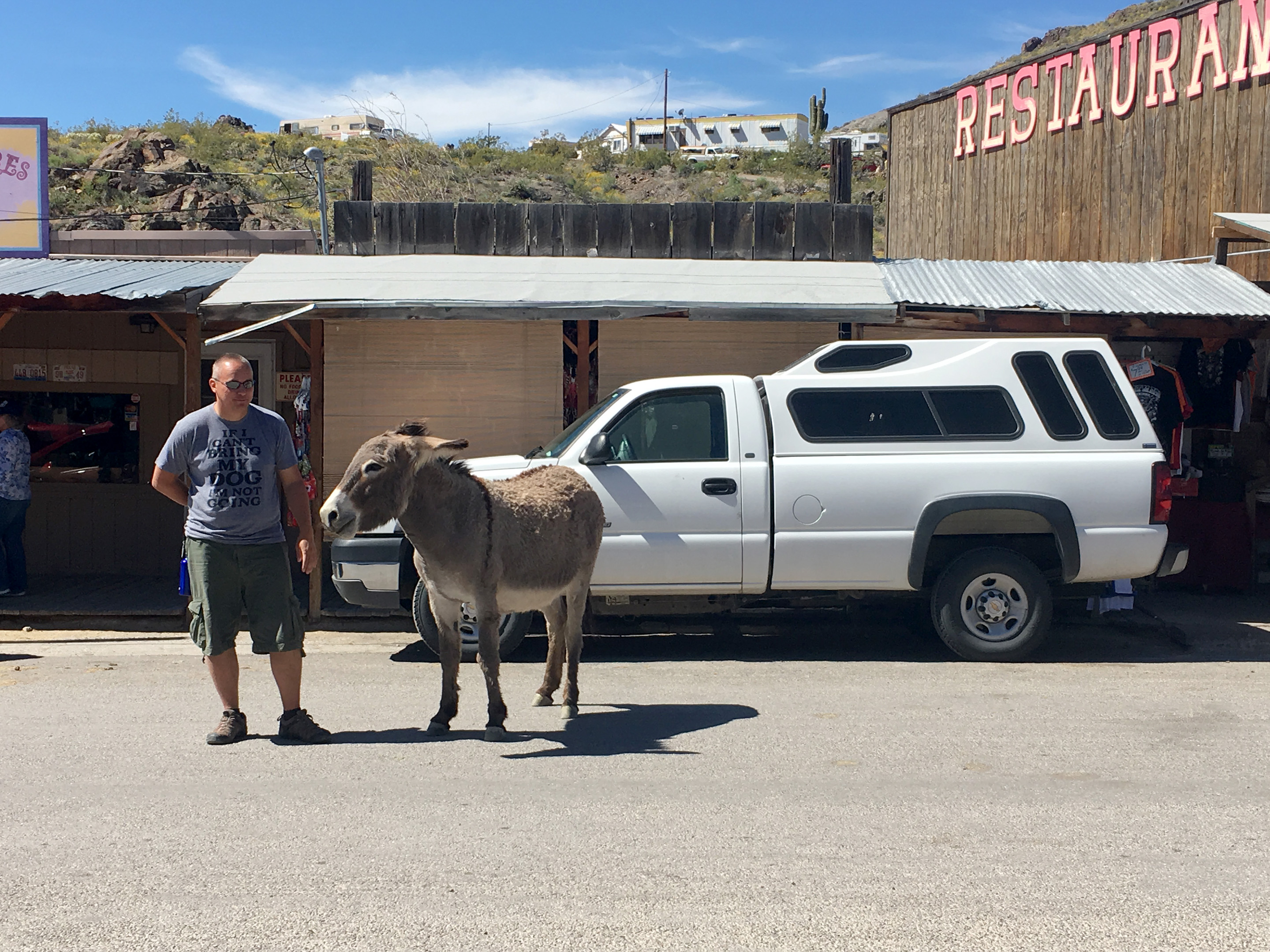 "Ok backup has arrived...and I was right! Yup! He's hiding alfalfa cubes behind his back!"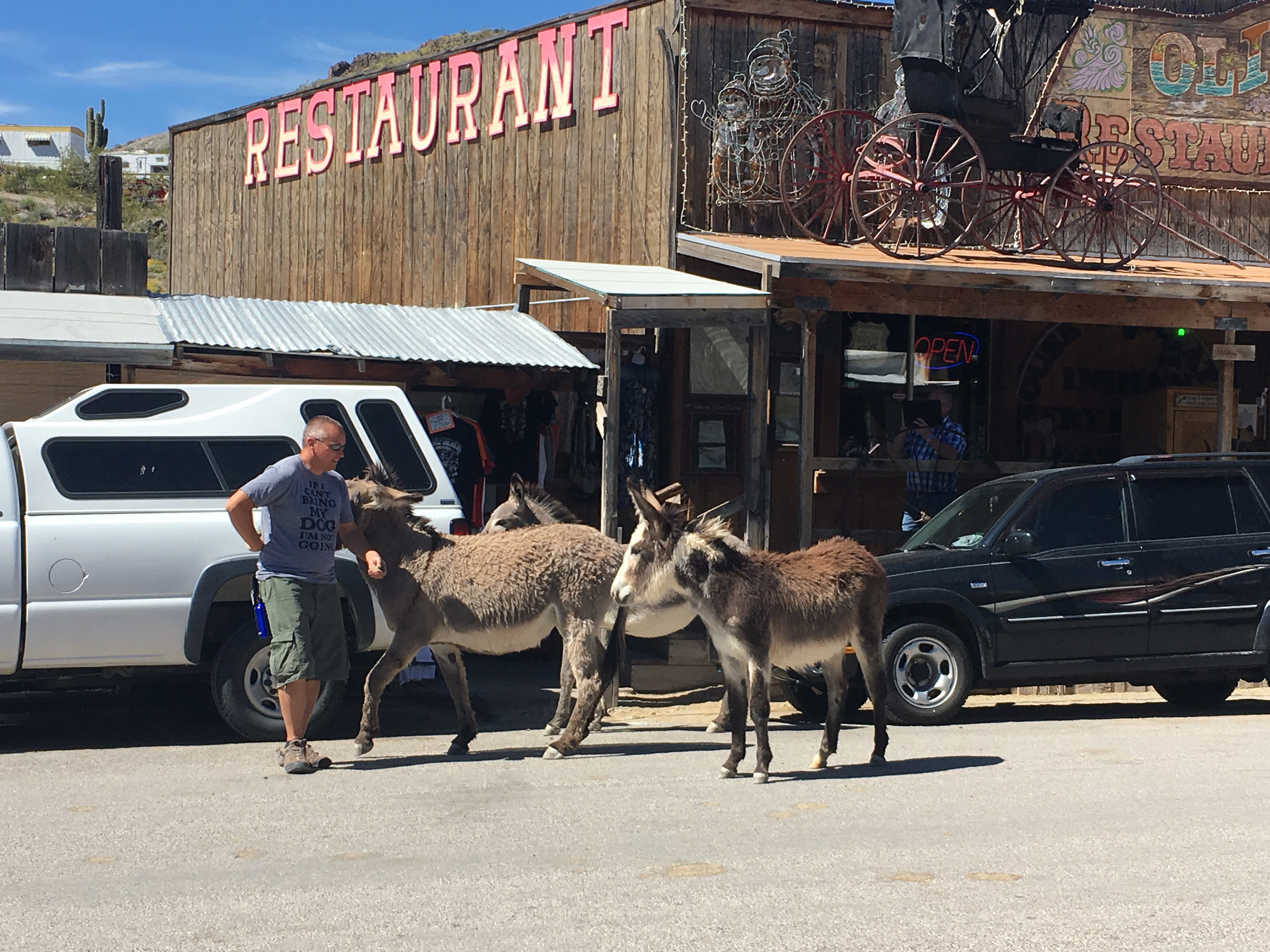 Not sure if Tommi is handing over alfalfa, or politely asking one of them to dance, but this happened: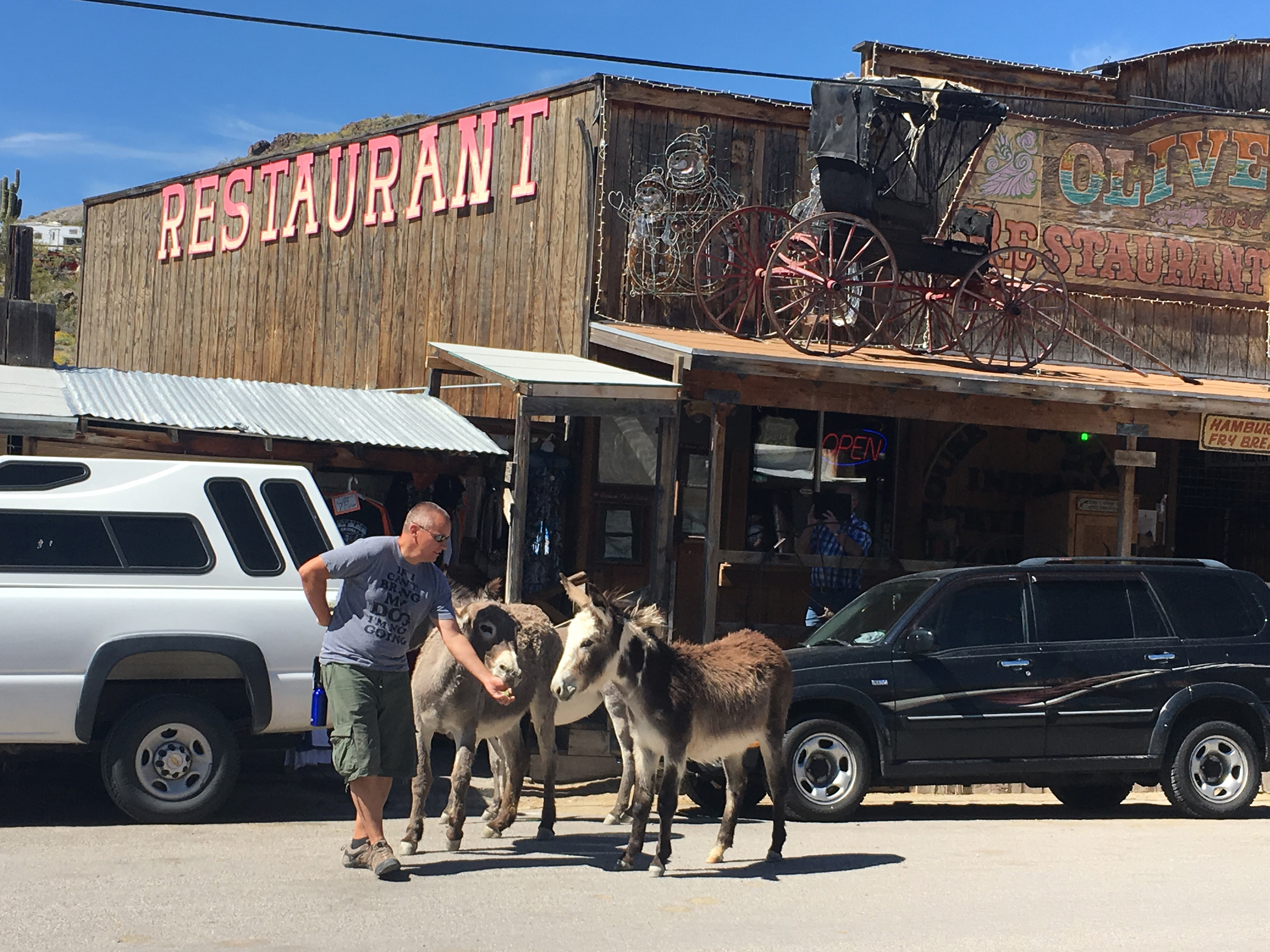 Because of Tommi's encounter with the burro street gang, we ran out of snacks pretty quickly.
We checked out some of the shops, and bought some drinks and postcards. If you're in our family and enjoy mail, you're getting a postcard mailed from Oatman, which has a special cancellation mark on it.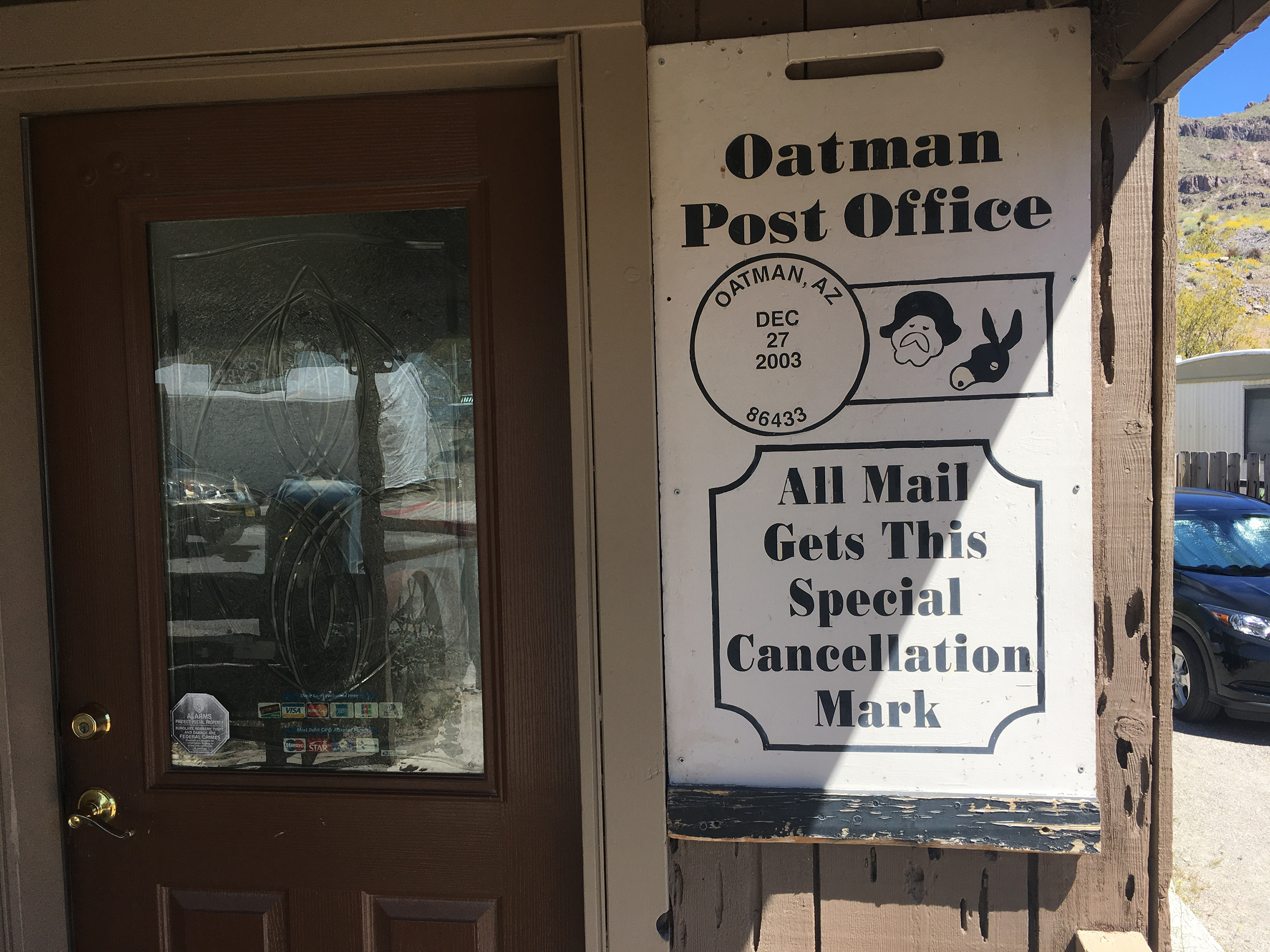 There's also a small old mine, and you can go in... it was nice cool change from being in the sun!
Lily and Tommi as miners: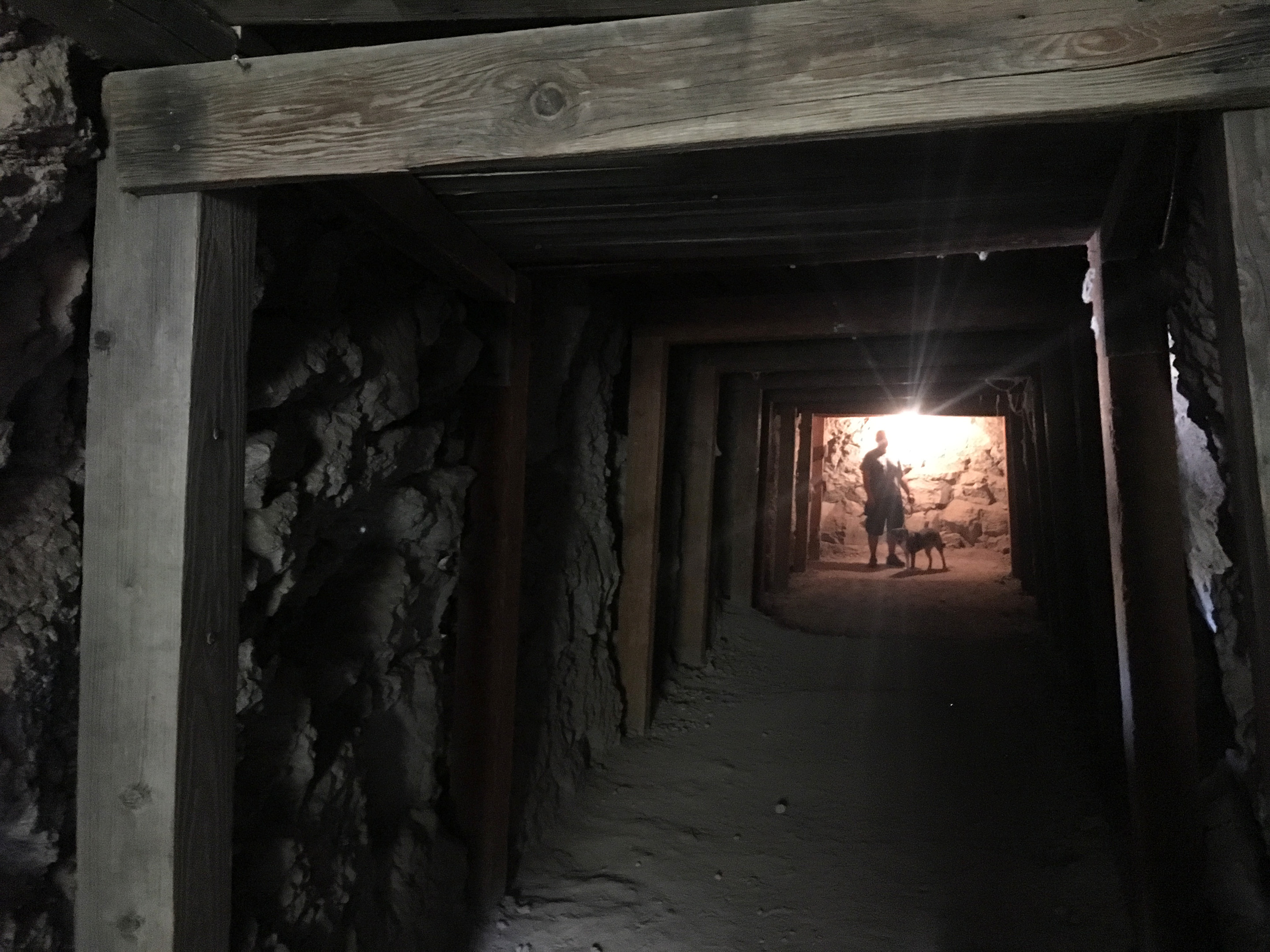 Since we had the dogs and it was getting hot, we didn't stay for the daily gun fight (signs said at noon and 2:15). I hear it's fun and if you travel with kids I'm sure they'd love it. There's also special events throughout the year that sound neat, like a sidewalk egg fry at high noon and bed races!
Tommi lifted his heavy dog back in the Jeep and down the hill we went. If you're in the area, make sure you take the detour to Oatman. It's worth it!